Looking to create a seamless sales process? Having a simplified SaaS CRM can be your answer.
If you're here, you're probably trying to navigate through the world of SaaS and SaaS CRM to bring order to your sales.
So, what does going SaaS mean and how can it change the direction of your business?
Here's what we'll cover on this page.
Contents
Introduction to CRM
SaaS CRM benefits and main features
SaaS CRM types
If you are looking for a simple CRM system, check out this free guide.
Not sure if you need a CRM at all? Check out this interactive resource that will help you determine what CRM you need.
There, we quickly walk you through everything you need to know about choosing a CRM for a small business and also introduce a very simple classification for finding the right CRM.
You can use it to speed up your search and narrow down the number of vendors.
What is Software as a Service (SaaS)?
SaaS is an acronym for Software as a Service. A SaaS runs on the cloud, which means that you do not have to download the software. Instead, you can access it simply from your browser.
Being able to access your CRM at any time, from any device, even on the go, is what makes SaaS CRM so appealing.
With the traditional software installation gone, you can enjoy several features at a much lower cost in a platform that's hosted and managed externally by the SaaS application provider. All you need is an internet connection and you're sorted.
What is Customer Relationship Management (CRM)?
CRM or Customer Relationship Management is a process used by companies to manage relationships with customers or potential clients in order to grow sales and build seamless sales processes.
With the right CRM, you can take control of your sales, stay more organized, and keep your team on the same page. The benefits of a CRM system are immense. You can:
manage contacts,
streamline processes,
build client relationships,
improve support,
deliver first-class customer experience,
and, most importantly, reach your targets and grow your revenue!
What is SaaS CRM?
A SaaS CRM is a ready-set-go platform on the cloud that helps businesses of all sizes manage their customer interactions, track leads, drive sales, manage sales pipelines, and stay organized from one place.
Who needs a SaaS CRM?
Whether you're a large organization, a small or medium-sized business, or a solopreneur, you need to drive your sales. So if you want to…
✔ manage all your contacts (leads, prospects, and customers),
✔ build sales pipelines,
✔ track leads, simplify processes,
✔ keep your team on the same page,
✔ get instant updates on your deals,
✔ build relationships with potential and current customers…
Then you need a good CRM system.

However, it's important to note that businesses that want complete control and ownership of their data with specific industry needs may need an in-house sales CRM system to support their sales processes.
What are the benefits of SaaS CRM?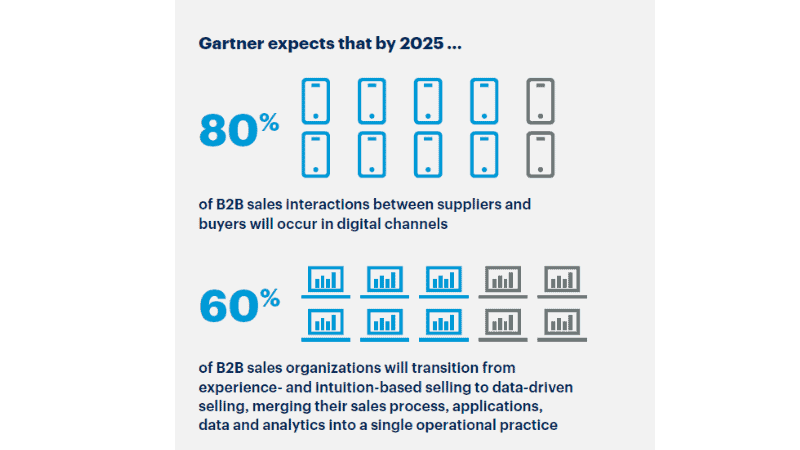 Many businesses and decision-makers shy away from getting a robust CRM system because of their fear of investing money into something that may or may not offer the expected returns.
Some SDRs also tend to feel that CRM will increase their admin work. However, the right CRM comes with several power-packed features to boost productivity and streamline workflows.
---
Does that resonate with you? You've just received an email from a lead asking to set up a demo tomorrow morning. While you're typing away your reply, the phone starts ringing. It's that agency you were trying to close for the last 2 months finally ready to arrange a meeting. You drop everything and start working on your presentation.
Next, you check in with your colleague for the latest updates on this lead, research online to learn more about the decision-makers, look for case studies, discuss with your boss, and make some phone calls regarding the client.
You perfect the presentation until 1 a.m. and finally go home.
Did you forget something? Remember that demo tomorrow?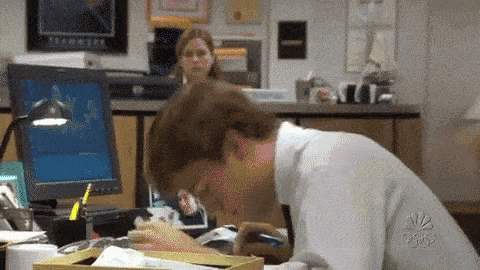 We feel you. Managing contacts, following up with them in a timely manner, setting up meetings and truckloads of admin work is not easy. Add to it updating (never-ending and confusing) Excel sheets, chasing down lost post-it notes, sending invoices, writing up reports, etc. and there's little to no time left for actual selling.
Enter SaaS CRM!
You can now stay away from all the clutter and admin work. The right CRM will help you stay organized and focus on sales. From smart contact management to client communication, and from pipeline management to sending quotes and closing those deals—everything can be done, viewed, and managed from a single platform. This effectively helps take control of sales, generate revenue, and improve overall sales performance.
---
How SaaS CRM can help you grow sales?
Now that you have a basic idea of what a SaaS CRM does, let's dive deep into how you can use CRM to skyrocket your sales.
Centralize your client information
How many times have you relied on post-its that keep getting lost or outdated spreadsheets for your sales processes?
With an all-in-one SaaS CRM solution, you can manage all things sales. The greatness of a SaaS CRM lies in its contact management feature.
It helps you access the complete profile of your client from one place. With it, you'll be able to know where your lead is coming from and track your interactions with them, their progress, and their current status in the sales cycle.
Using this up-to-date information, you can effectively personalize your communication, take action, and keep everyone on your team on the same page.
Send timely follow-ups to clients
For a business, a client is more than a sales opportunity. Treat them right and they'll always come back to you. Therefore, building effective communication and stronger relationships with your client should always be your top priority. After all, your most loyal customers are your true advocates.
SaaS CRM can help ensure you always follow up and deliver on your promises and, therefore, build trust. Be it by sending that email or making a call, you can be there for your prospect when they need you.
The action-focused SaaS CRM gives you the tools to follow up in a timely manner with the right solution for your lead.
Improve customer retention
Sales don't stop with a signed contract. After all, acquiring a new customer is five times more expensive than retaining the current one. That's why it is recommended that you nurture your relationship with your existing customers who are already interested in your product/service.
With a SaaS CRM, you can focus on delighting the customer even after you've signed a contract with them, which means easy cross-selling and upselling opportunities. A recent study by Capterra shows that CRM helps companies understand their clients better.
For example, by having a CRM tool, you can keep all previous client interactions neatly recorded in one place, including your email communication. This way, you don't need to search for a specific email across different inboxes and apps.
Besides, every contact in your CRM has an individual Contact Page. You can keep there all the information you need: be it a note about where your client went on holiday last year or what soccer team they are big fans of.
Identify and fix gaps in your sales process
For sales managers and decision-makers, it's important to track their team's progress and workflow. Performance analysis, customized reports, and sales pipelines help identify where you're winning and where you're lacking.
Instead of going through truckloads of data that may not make sense, you can use a CRM that provides you with tools to help you track the gaps in your sales funnels, conversions, and overall activity.
Align your sales and marketing teams
A SaaS CRM is not just for the sales team! It is the perfect platform to align marketing initiatives with sales targets. Businesses, where sales and marketing teams collaborate regularly, tend to have a higher ROI with 36% higher customer rate and 38% higher sales win rates.
A CRM provides your customer's data, right from the basic contact information to crucial details such as their interests, background, and industry to make more informed marketing decisions.
Now, your marketing team can get a better understanding of your target audience and their preferences, which helps create personalized marketing communication and campaigns.
Increase productivity
A SaaS CRM can eliminate a lot of time-consuming manual work, thereby improving workflow management and productivity. No more manual data entry and admin tasks like filling in the forms, copying and pasting emails, or building reports from scratch.
With a CRM, the whole sales team has easy access to essential documents, information, email templates, and reports. This allows sales reps to quickly take action and focus on actual selling. A good CRM has several workflow automation features that will meet your business needs.
Simplify work with CRM integrations
With a SaaS CRM, you don't need to hop from your email to calendar, Skype to invoicing platform, or forms to help desk. This means a CRM lets you access all your apps from one place. The apt CRM will offer a plethora of powerful app integrations for email marketing, lead generation, customer support, accounting, and more.
Having integrations helps enhance your already established sales process by:
Easily automating emails and invoices
Having the complete repository of client purchases in your CRM
Accessing all updated communication
Getting more insight into your customer's data
Providing more informed customer support, and more.
What is the difference between in-house CRM and SaaS CRM?
With a plethora of CRM software and features available on the market, it can be confusing for companies to decide what works best for them.
Before making a final decision, it is essential to know that there are two types of CRM options—in-house CRM (or on-premise CRM) and cloud-based (SaaS) CRM.
The final decision between the two options comes down to three factors:
Accessibility from various devices
Investment in resources (infrastructure, technical and administrative/training staff, risk management)
Customization
With an in-house CRM, you can have more control over customization in terms of design, development, features, and tailored customer needs. However, higher costs and restricted accessibility across multiple devices, etc., make it an impractical option for many companies, especially small and medium businesses.
If you are a large organization with sales teams across multiple cities or countries, need more industry-specific customization and complete control over your data, and have a big budget to support IT, training, and risk management, it might be advisable to go for an in-house CRM.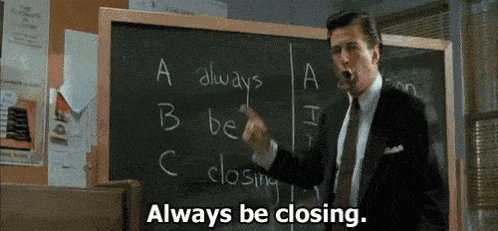 However, if you're a fast-paced SMB that is looking for a low-maintenance, cost-effective, and seamless CRM platform that gets things done, a cloud CRM is your best bet! With a cloud CRM, you can easily manage all your leads, sales pipelines, and more at a low budget and with zero hassle.
Here are the top reasons to choose a SaaS CRM for any modern business.
Why choose SaaS CRM over in-house CRM?
Low installation or maintenance costs
SaaS CRM software has many benefits but the greatest one is that you can access it straight from the web, without the need to manage costly hardware installs or worry about software updates. Your SaaS CRM provider looks after all that, from updates to data security.
24/7 Access
Using a cloud CRM means you can gain access to your data anytime, anywhere once you have an internet connection. Your data is accessible across all your devices from desktop to mobile so that you can always see the most up-to-date lead information and action it on the go.
Integrate all your business systems
The real advantage of using a cloud app, versus an onsite/in-house alternative, is the ability to integrate your business systems on the cloud. Have your apps talk to each other and coordinate everything on a single platform. Email, calendar, workflow, invoicing, forms, email marketing—you can easily connect all your favorite apps with a SaaS CRM.
Enhanced sales team collaboration
Having 24/7 access to your data in the cloud makes it easier for every person on the team to collaborate and be on the same page. While one of the team members may be on annual leave, the client still gets an update on the project. A SaaS CRM ensures that your team receives instant updates on your lead so that you can take action in time.
Daily backups
With advanced automated backup features, cloud CRMs ensure that your customer data is up-to-date and protected.
There you have it. The most obvious reasons that differentiate a cloud CRM from an in-house CRM.
Quite essentially, ease of use, affordability, hassle-free installation, and easy integration make it a preferred option amongst many companies.
Why fret over the technicalities when software lets you just focus on your job, i.e. achieving your sales goals?
SaaS CRM for small and medium businesses
CRM has played a significant role in helping businesses form meaningful relationships with their customers. Research suggests that 91% of companies (with 10 or more employees) use some sort of CRM to help them increase sales productivity, conversion, and customer retention.
As mentioned previously, business needs vary. Therefore, not all CRMs suit all companies.
A CRM focused on serving an enterprise will not suit an SMB, no matter how great its features are. In simple terms: if a CRM is straightforward and only has features that help the business sell and grow, it might be the right solution for SMBs.
Are you a small or medium-sized business struggling with organizing your sales?
A SaaS CRM is your answer.
OnePageCRM is the fastest and easiest way to take control of your sales.
We provide powerful features ideal for SMBs, stripping away admin so that you can focus on your conversions. Having worked with businesses across several industries for over 10 years, we understand what salespeople need on a day-to-day basis. And that's why we offer you the power of NEXT ACTION.
With effective Getting Things Done (GTD) and Next Action methodology at heart, native mobile apps, powerful email integration, custom CRM reporting, regular data backups, and exceptional customer support, we ensure that our tribe gets nothing but the best!