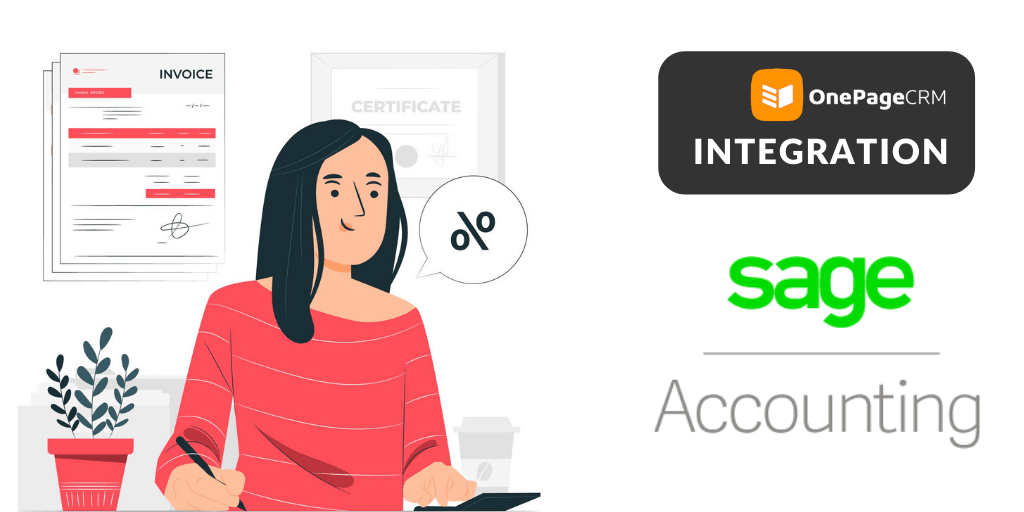 How it works
Sage is an easy-to-use accounting and payroll software. It helps small businesses easily create reports, view their finances, handle VAT and other tax digitally, process international payments, stay up to date on the latest financial legislation, and more.
Thanks to the OnePageCRM and Sage integration, you can quickly create and send invoices without leaving your CRM account.
Key benefits
Draft an invoice straight from within OnePageCRM.
Search and connect the invoice to a contact in Sage (if it doesn't exist, we'll automatically create one for you!)
Add and edit the details like the invoice's date, description, reference, and amount.
View the saved copy of the invoice anytime from the deal information or the contact's Activity timeline.
Use a quick link to preview the invoice in Sage and make any further edits.
Save time, streamline your sales process, and turn every deal into a paid invoice!
Here's how you can integrate OnePageCRM and Sage Accounting.