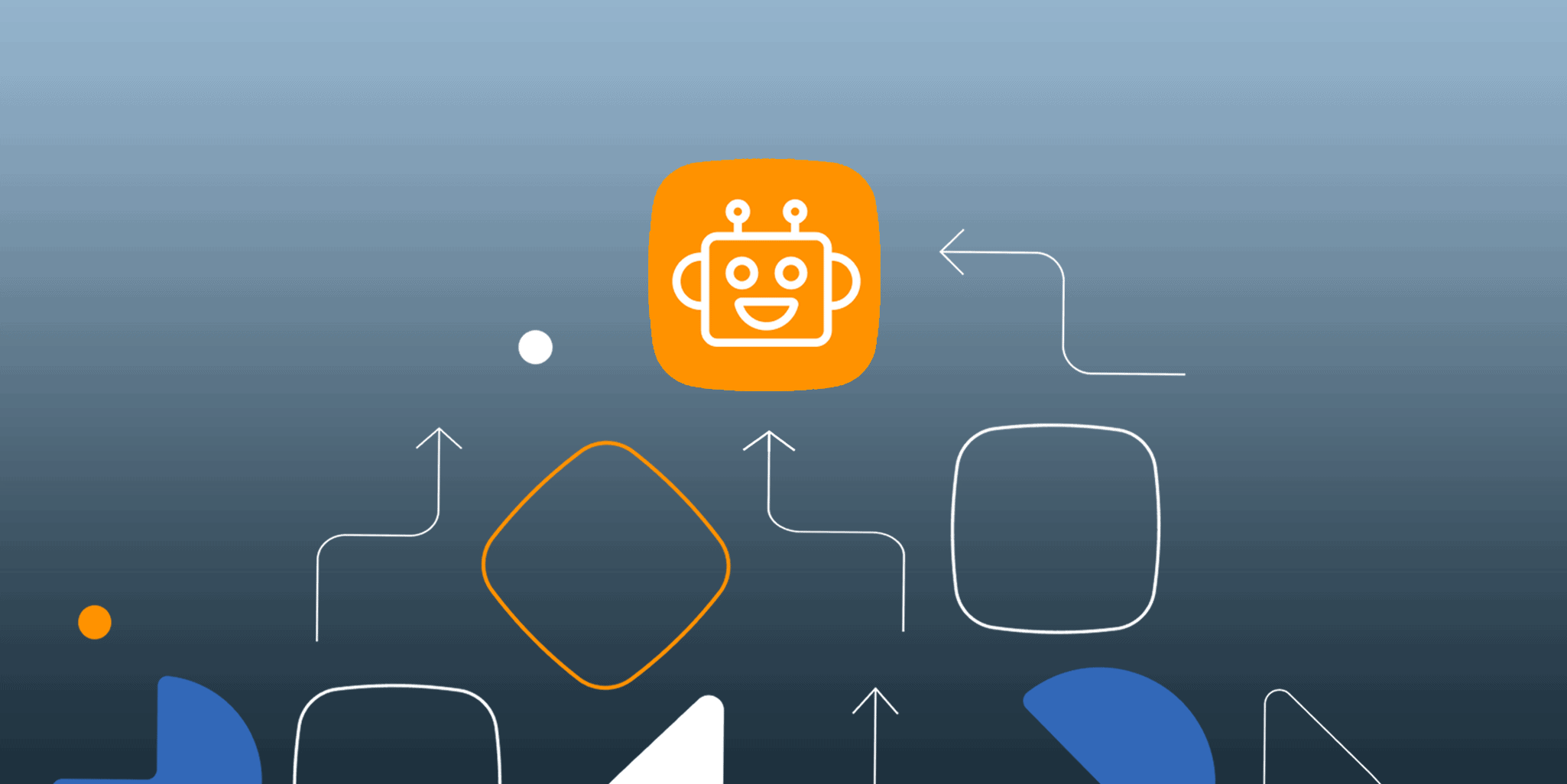 Autoflow: Automate Repetitive Tasks in Three Steps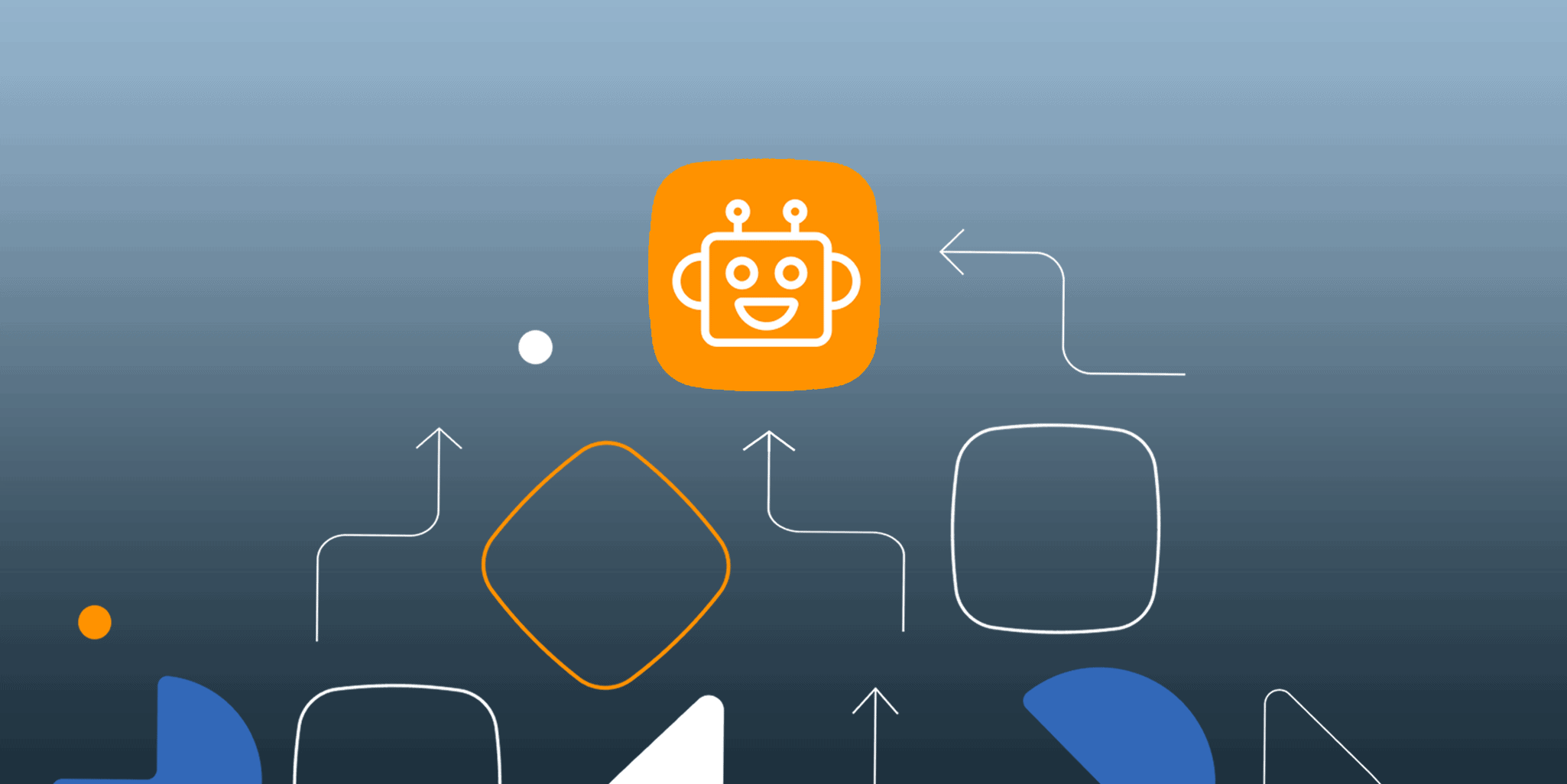 Sales automation provides many benefits to small and medium-sized businesses. You can eliminate repetitive admin work, focus on building relationships and keep your team workflow consistent.
Sometimes automation might come across as expensive or too technical. But with the right CRM system, it shouldn't be complicated.
That's why we're excited to introduce Autoflow, a new sales automation tool in OnePageCRM. It's simple to use, frees up your time, and can boost productivity.
How does Autoflow work?
Autoflow can help your business grow faster and improve your sales process. 
It takes three steps to set it up and keep it running.
Step 1. Identify a situation that happens regularly
In OnePageCRM, we call these situations triggers because they trigger your next step in the sales process.
For example, you probably create deals in your CRM account on a regular basis. In this case, your trigger will be "A new deal is created".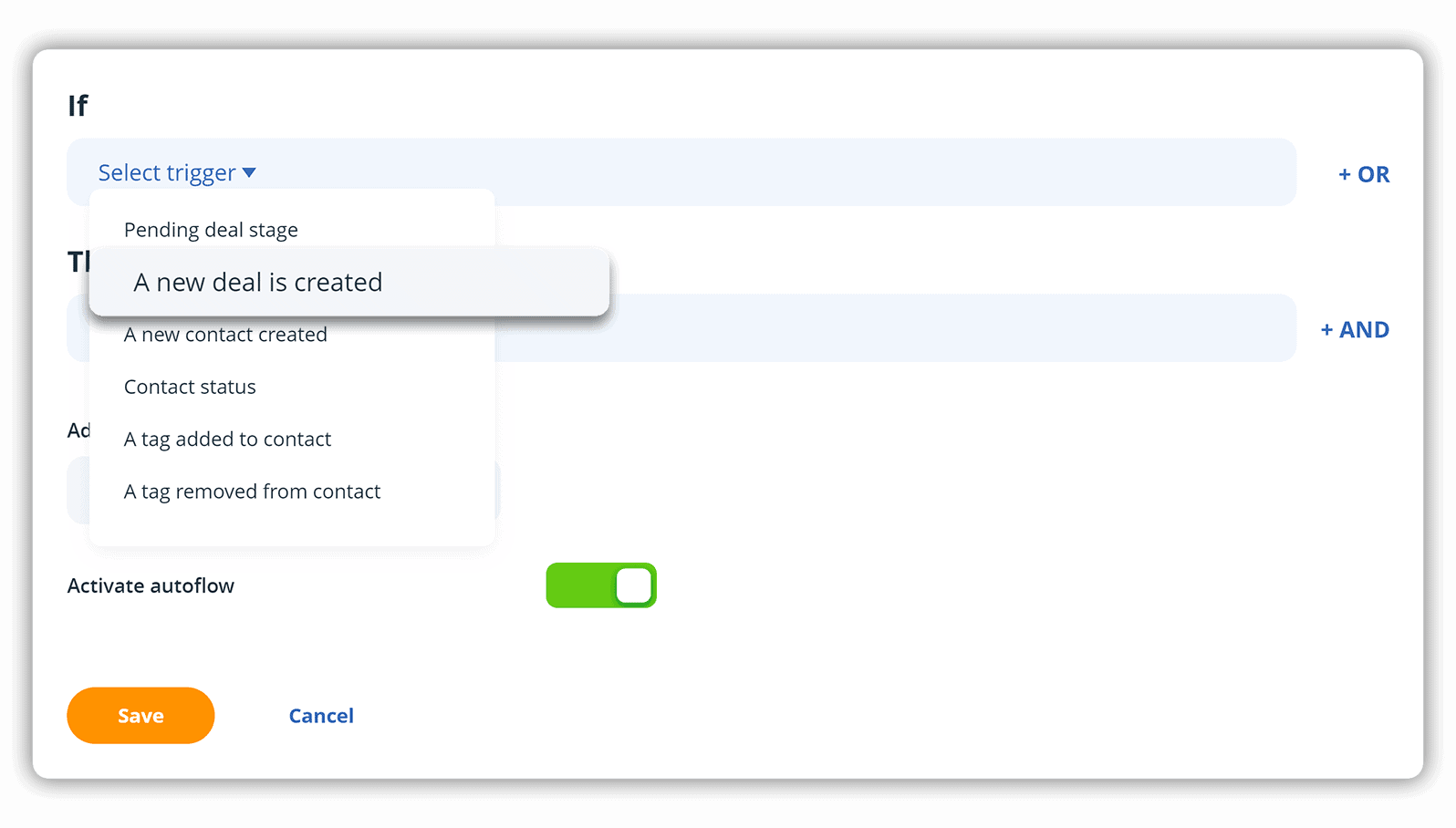 Step 2. Set a task that needs to follow the trigger
Deals are an essential part of your sales process, but it's not enough to create them. You also need to set a specific task to move the deal forward. For example, when a new deal is created, you'll probably want to send your prospect an email asking for a quick call.
In Autoflow, we refer to these tasks as operations. In this example, your operation will be "Send email".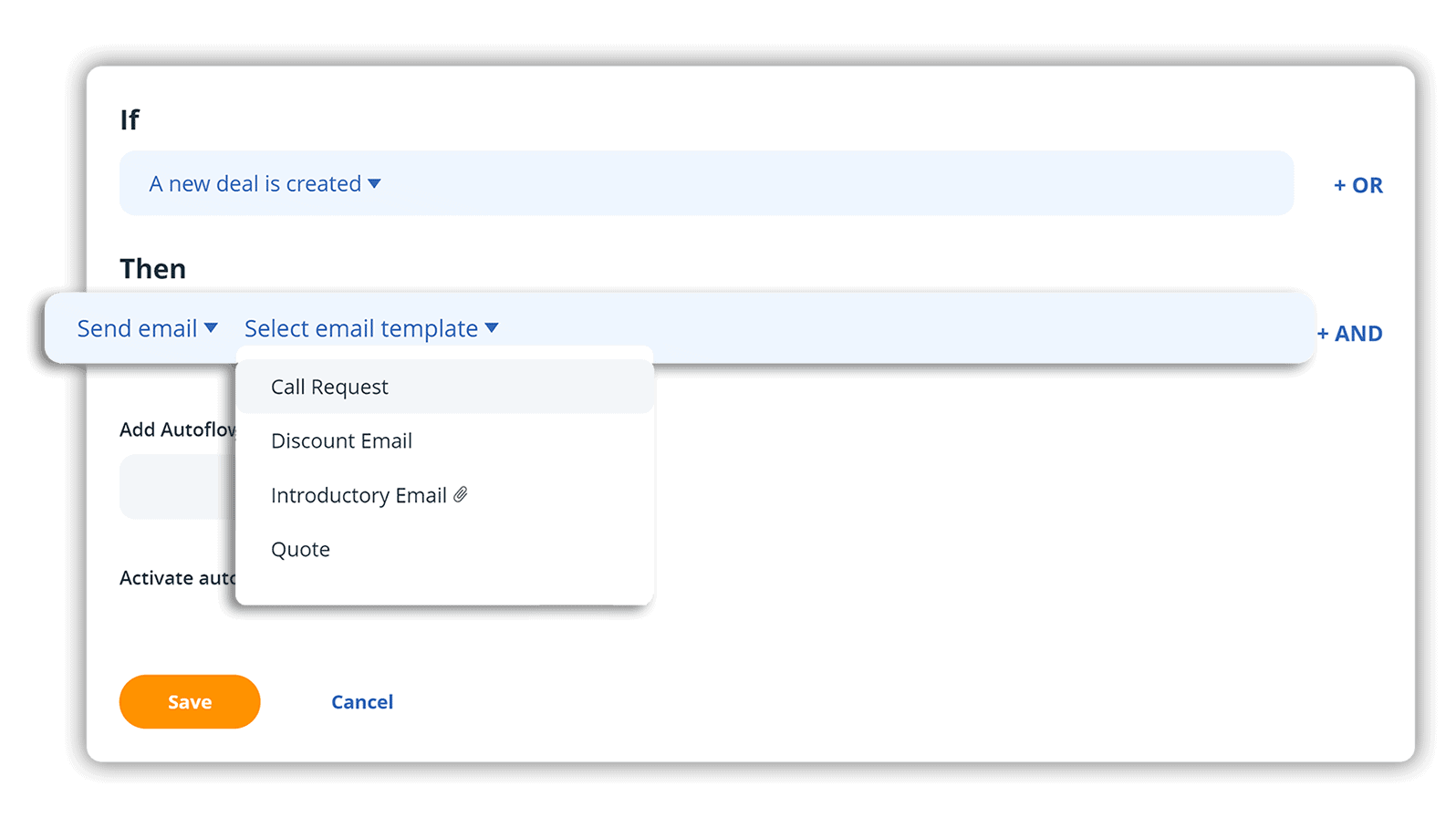 And you don't need to type these emails manually! In OnePageCRM, you can create email templates for different occasions and save them in your account. Autoflow allows you to choose one of the templates and send it automatically to your contact.
Step 3. Activate Autoflow
And let OnePageCRM do it for you.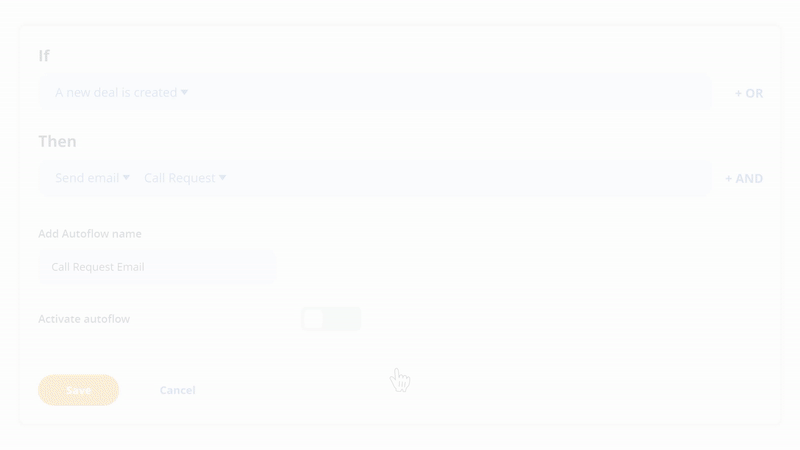 With Autoflow, you have control over your sales automation process.
It will not activate if you're making updates in bulk. And it won't make any changes without your confirmation. You can skip any operation if you don't want to do it for a specific contact and you can also preview emails that will be sent out automatically.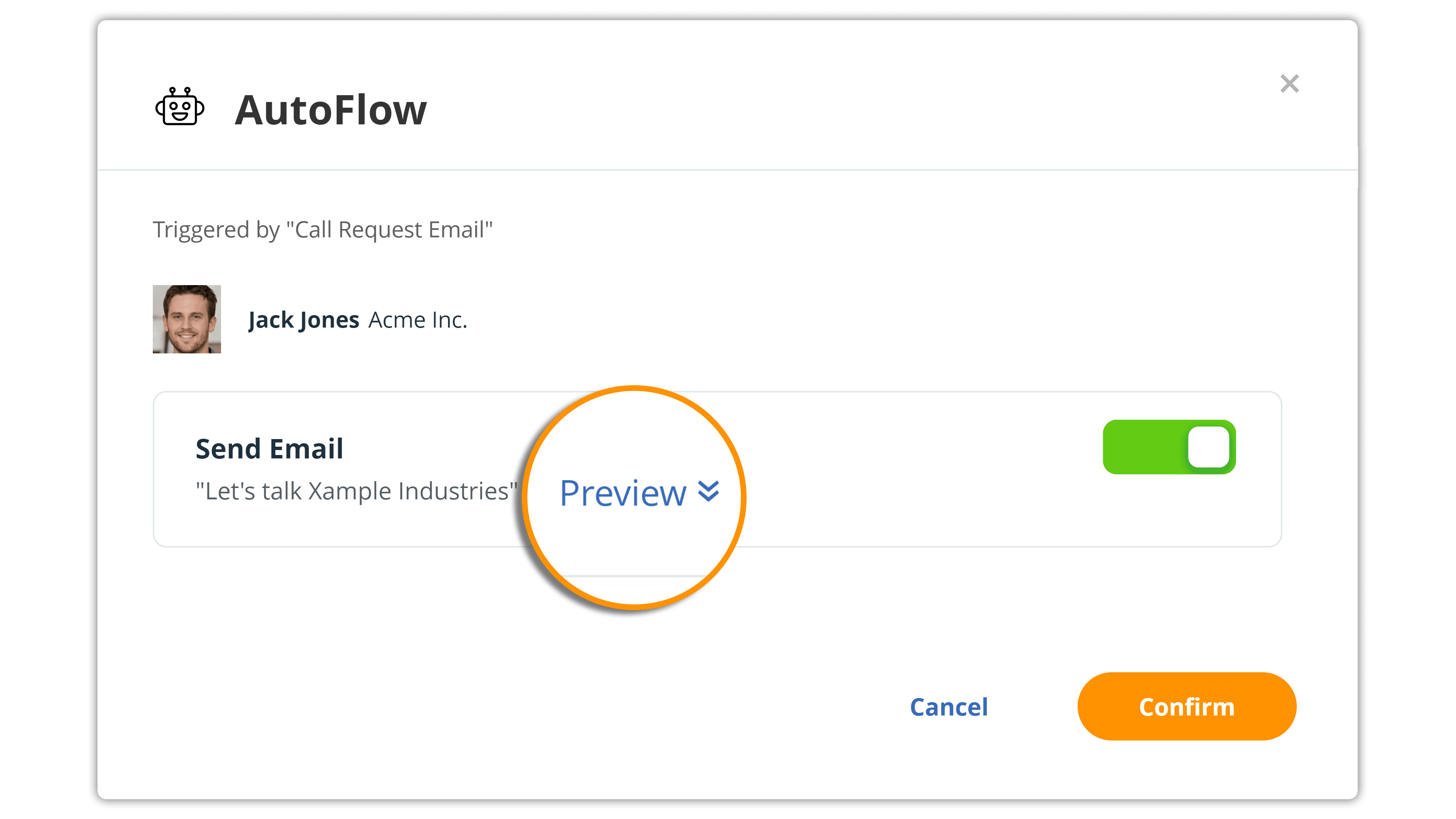 Sales automation examples
With Autoflow, you can set and combine multiple triggers and operations depending on what part of your sales process needs automation.
Pipeline management. For example, if a Pending deal is updated to Won, Autoflow can automatically update the associated contact to a customer. There's no need to do this manually!
Contact management. Autoflow also helps with contact management. Each time one of your users creates a new contact, the system can show a notification to this user and remind them about the process. For example, the reminder can be "Don't forget to add an industry" or "Please differentiate between work and personal email addresses".
Activity tracking. When you add or remove a specific tag from a contact, Autoflow can automatically add a note to this contact. It's easy to keep track of all changes!
Autoflow helps you perform sales faster and more efficiently. It keeps your workflow consistent and in line with the company's sales process.
To learn more about this automation tool, check out this Help Site page.
If you have any questions or comments, drop us a line at support@onepagecrm.com.
And did you know? There are more sales tasks you can automate with OnePageCRM. For example, lead generation, lead enrichment, sales emails, pre-built processes, deal management, and much more!