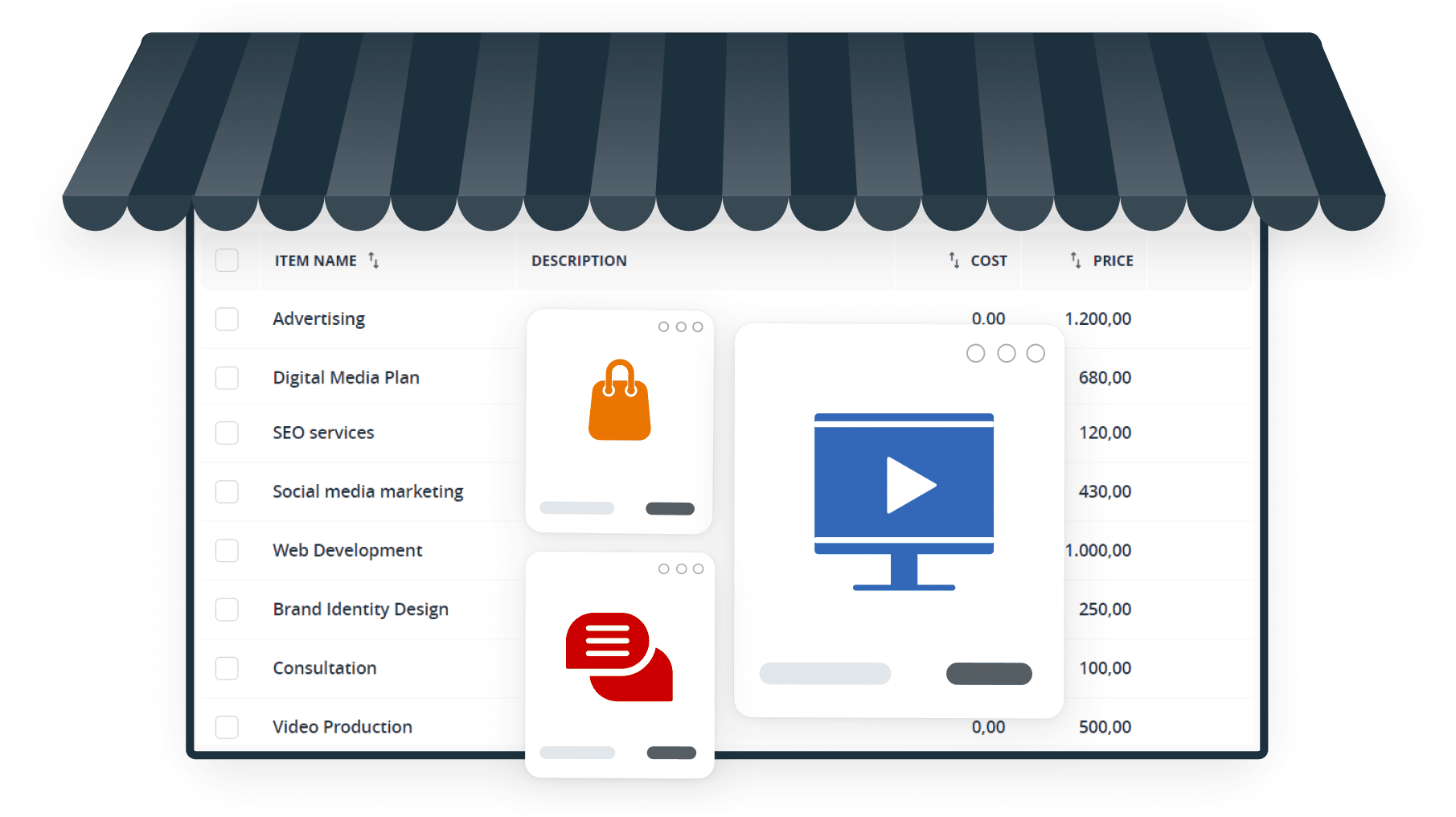 Standardize and build deals faster with Deal Items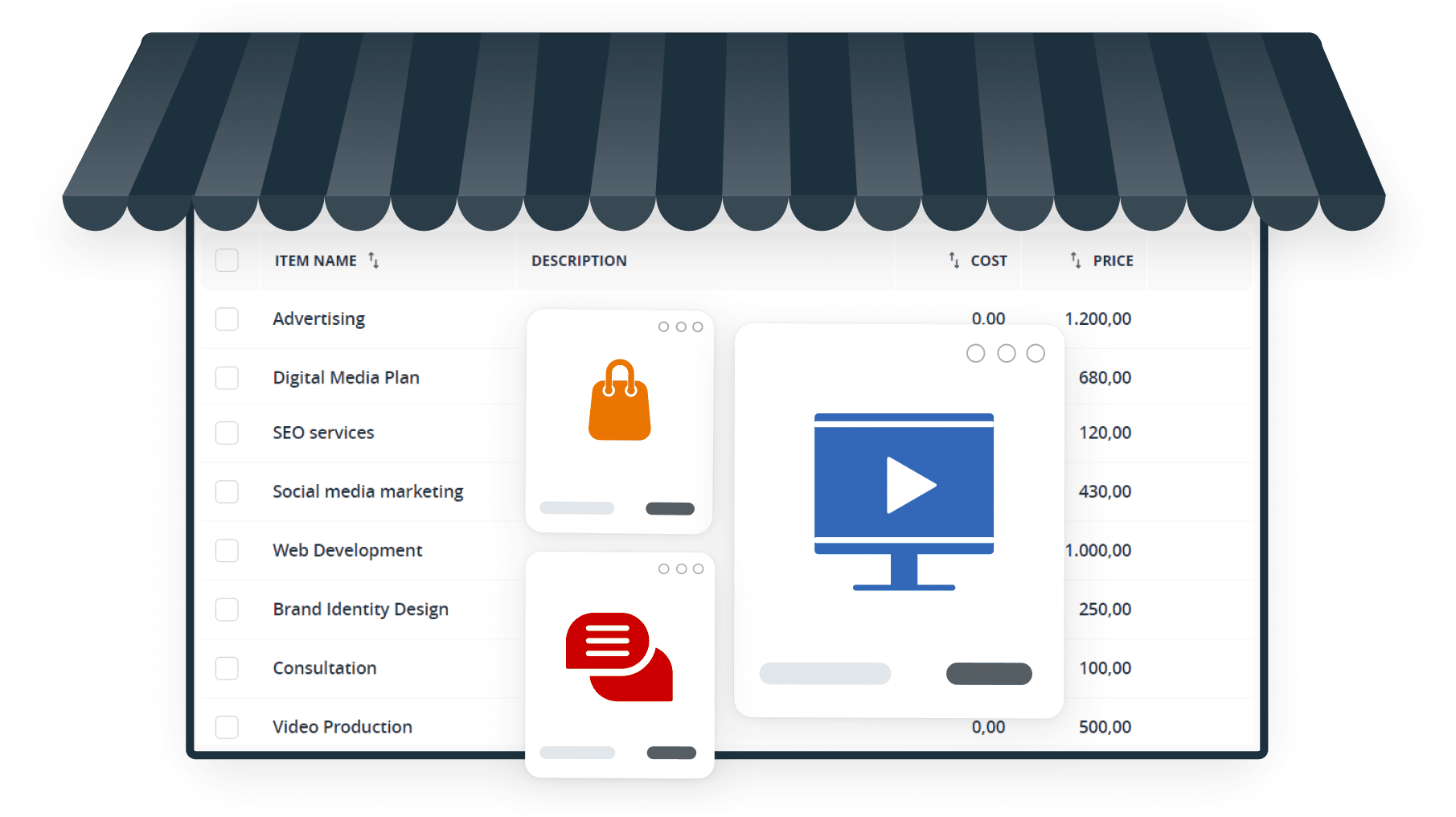 Sales reps across multiple industries have one thing in common – creating similar deals but for different customers.
Correct me if I'm wrong but I'm pretty sure many deals are repetitive? I knew it!
For all you, sales reps out there, you're going to love this new feature we've added to OnePageCRM. Let me introduce Deal Items!
Now you can power up your deals by creating a reusable list of your products or services, along with a description and price and we'll do the totals. It's that easy.
The key elements of Deal Items:
Build deals faster with Deal Items
Standardize deals for set products or services
Set pricing and service delivery costs for the sales team
Arrange Deal Items into Bundles
Keep an up-to-date products and services Catalog
How Deal Items work?
Deal Items are a list of products or services that are used frequently in your sales process. In OnePageCRM, you can store them in a Catalog and group them together in Bundles.
For example, you may offer different marketing packages for startups, small businesses and large corporations. Alternatively, you might have a full-cycle marketing agency that provides a variety of services to clients depending on their needs.
Instead of typing each service into each individual deal, you can search for already existing Items or add new Items as you wish. This is ideal for repeat deals.
Why use Deal Items?
Here are a few benefits of using Deal Items.
Build deals faster with Deal Items
You can easily access Deal Items in your CRM from the Contact view or the Pipeline page or the Catalog page.
Deals can now be created with speed, simply insert a Deal Item when adding a deal to a contact. Faster deal creation equals increased productivity. Simple!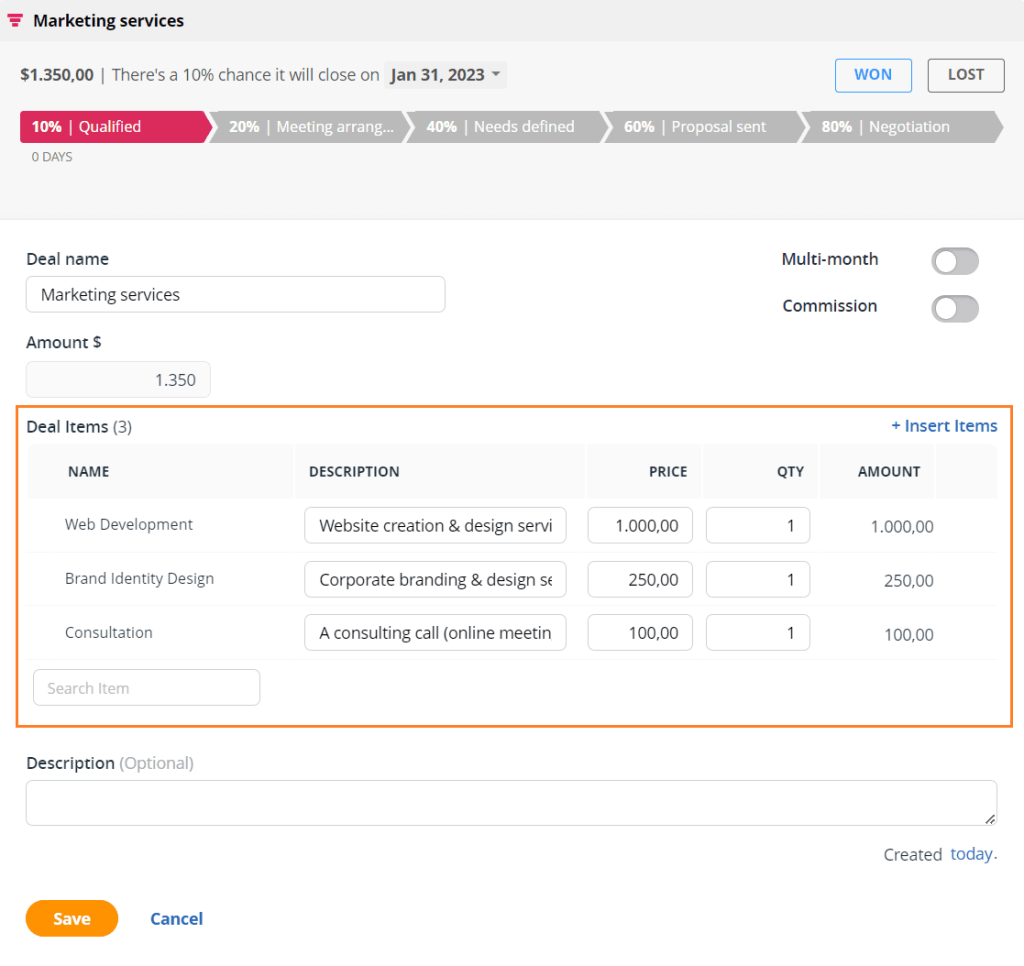 Standardize deals for set products and services
Creating a list of your product and service offering right from within your CRM will ensure consistency is maintained and your sales team can easily choose from the list of predefined Deal Items available.
Your sales teams can now work smarter and focus on selling not typing the same text every time they need to create a deal.
Here are a few more benefits of using Deal Items:
Customize deals so they are tailored to your organization.
Add extra details about each Deal Item along with a price and cost (if it applies).
Easily calculate the most popular products or services sold with a quick export for analysis.
Set pricing and service delivery costs for the sales team
The ability to set the price and add in the additional cost field where relevant will help streamline your overall sales process across the entire team.
No more second-guessing what price each potential prospect was charged. We understand some customers may qualify for a special discount (whether they're a repeat customer or a good friend).
That's why we've included some flexibility here which allows you to easily edit the price for individual deals where needed.
Arrange Deal Items into Bundles
Arranging Deal Items into Bundles further reduces admin.
This is ideal if you sell multiple products which complement one another or if it's part of a package, you can group them. This allows you to then select a group of Deal Items in just one click.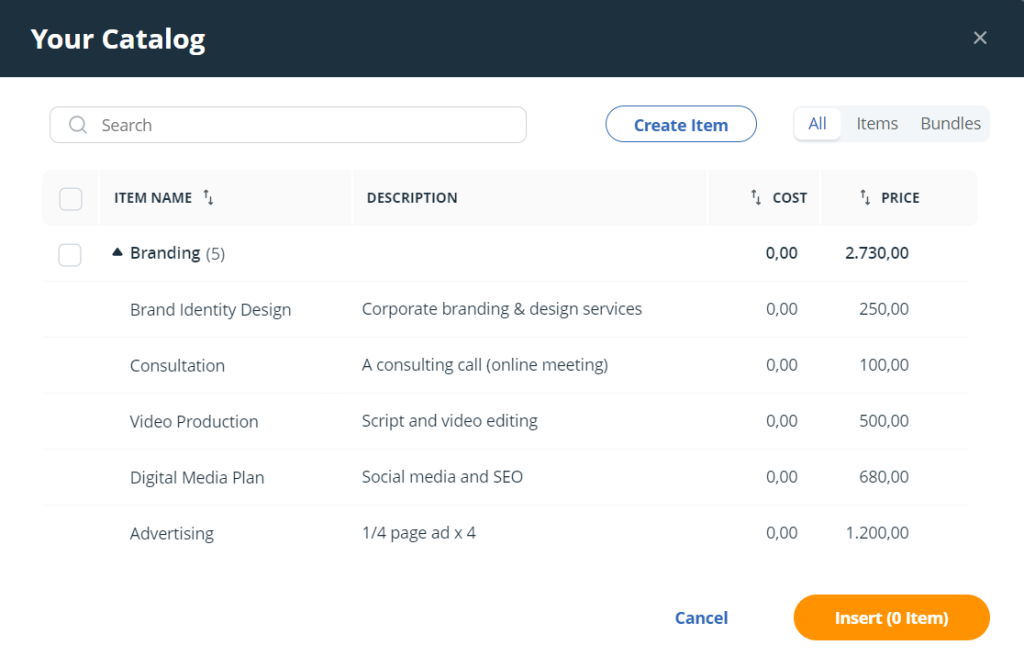 Why use OnePageCRM for deal management
OnePageCRM is a simple CRM to help you sell more.
We continue to bring you cool new features that minimize the amount of time sales reps spend doing admin tasks and instead help you be more productive.
Deal Items enables you to create deals faster, reducing admin and ultimately sell more. Check out our new feature Quick Quotes. Deal Items can help you generate quick quotes and communicate with your clients in a faster and more reliable way.
As with all our updates, we're excited to hear how this improves your sales process.