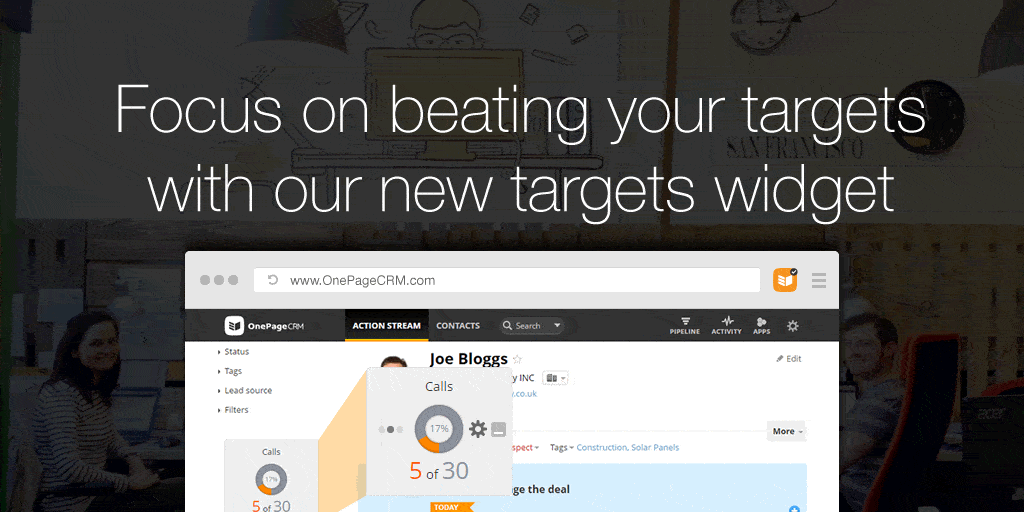 New update: Focus on beating your sales targets with our new targets widget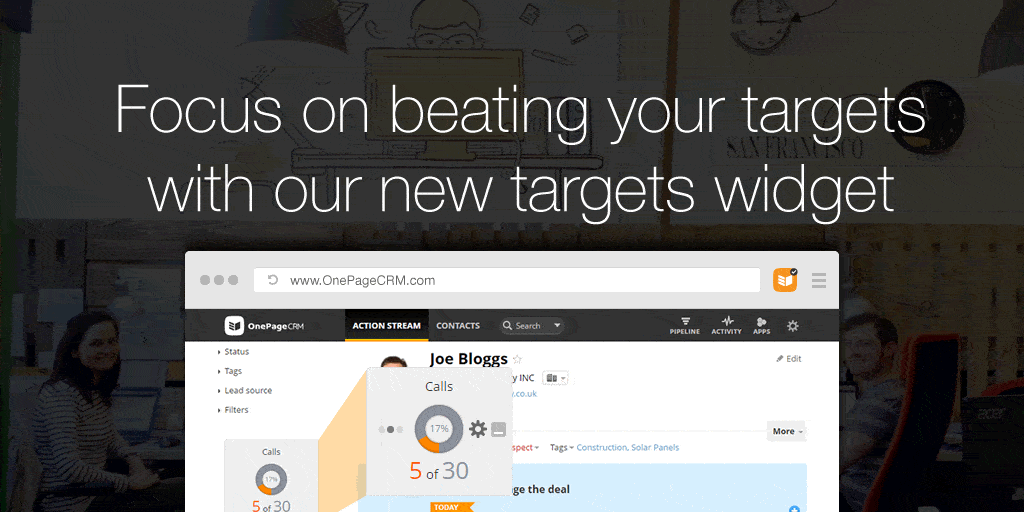 Staying focused on the numbers that will grow your business is easy with OnePageCRM's new targets widget.
When enabled, the targets widget is displayed to the left-hand side of your Action Stream and Contact view. It's a reminder of the most important numbers you need to stay on track and grow your business.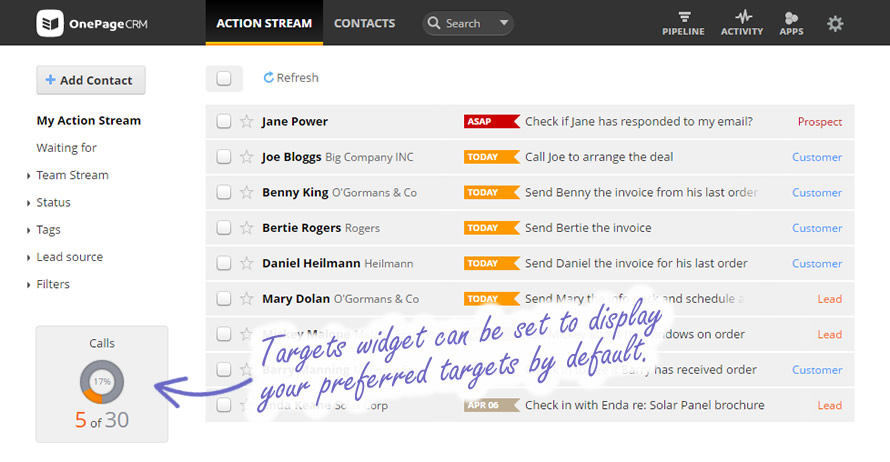 There are 3 options for customizing this widget
Conversions: Choose the number of conversions you wish to achieve per week, month, quarter or year. Conversions are measured by changing a contact's Status, for example; changing from a Lead to a Prospect.
Calls: Each time you log a call / call note for a contact, this will count towards your Calls target, regardless of the Result. Calls targets can be calculated by day, week, month, quarter or year.
Revenue: The Revenue target is based on your Expected total of Won + Pending deals on your Pipeline page and can be calculated by month, quarter or year.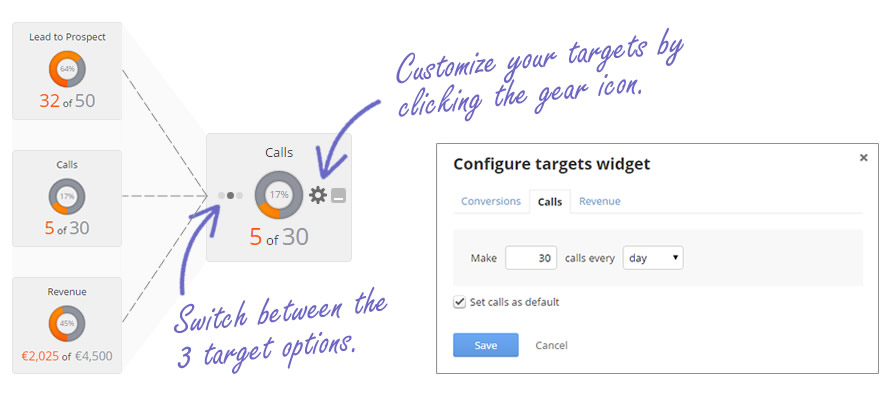 To enable the targets widget, go to Settings in your account and select the check-box "Show motivational targets widget". For more information, check out our help article.