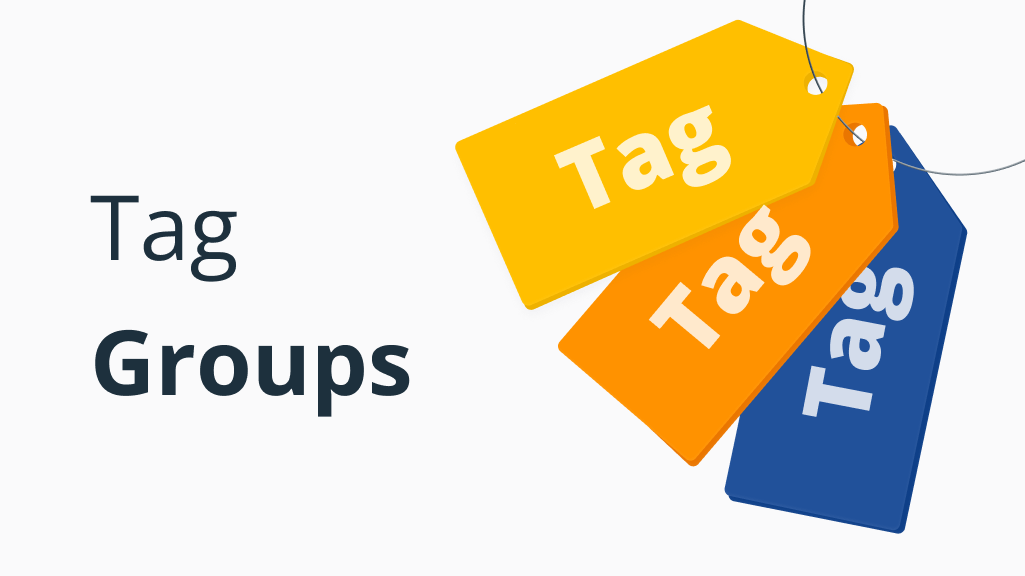 Customer segmentation: How to segment customers with tags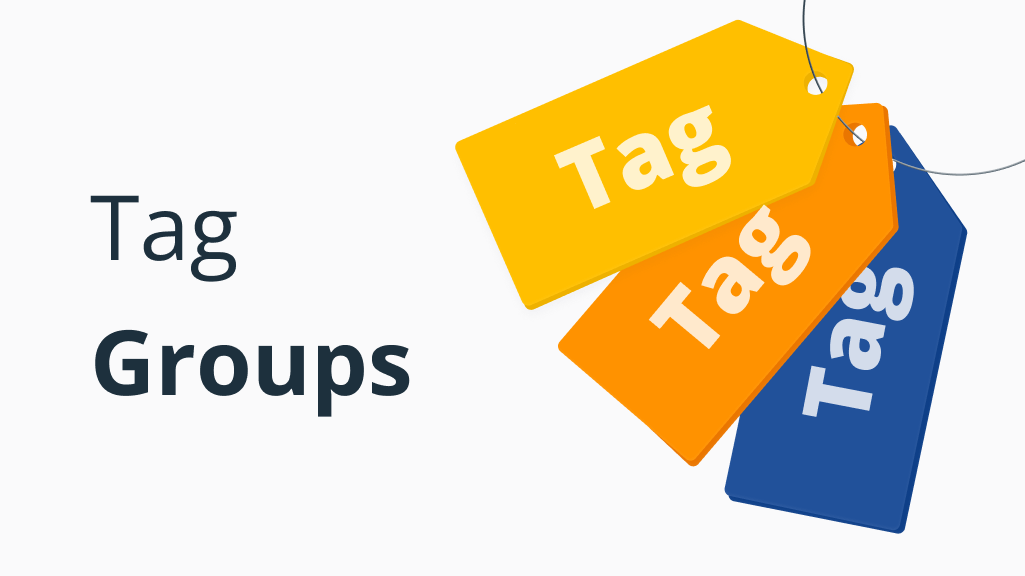 There's a certain sense of satisfaction in adding or importing new contacts into your CRM.
The bigger your database gets, the more opportunities you have for your business to grow.
But a bigger database is also harder to manage.
That's why customer segmentation is so important.
What is customer segmentation?
Customer segmentation is the process of grouping customers based on similar characteristics like pain points, preferred communication channels, industry, etc.
What are the benefits of customer segmentation?
Here are the two main benefits of customer segmentation:
Better organization. Segmentation can help you find contacts much faster inside your CRM. For example, when you are traveling and need to visit a specific group of clients, you'll be able to quickly pull up their details.
Personalized communication. By dividing customers into different groups depending on their unique characteristics, you can create better-targeted campaigns.
Why use tags to segment customers
Tags are one of the easiest tools to segment or group contacts in your CRM.
As a small business, you don't need complex database segmentation. Tags are very easy to create, assign, delete, or remove. And you can quickly search and filter contacts by tags.
Contrary to Custom Fields, tags can be easily removed once they are no longer needed.
For example, imagine you run email campaigns and don't want to keep this information in your CRM after the campaigns are over. In this case, you can create tags for specific email campaigns, use them to refine your targeting, and then delete these tags once you're done.
Since tags are so easy to add and manage, sometimes you can notice that there are a few tags that were created accidentally or tags with typos. You can remove unused tags in just one click: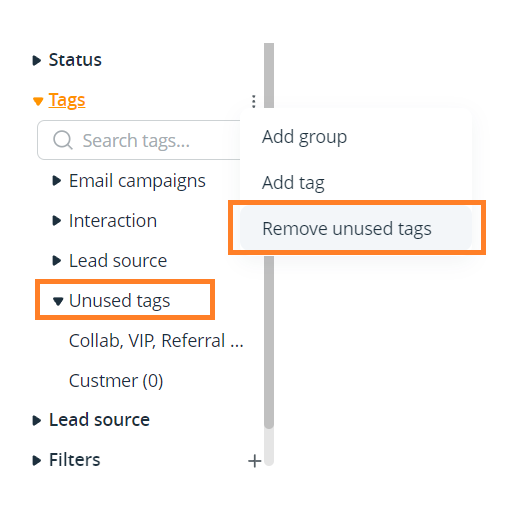 In other words, tags are a very simple, flexible, and low-effort way to segment your contacts.
Pro Tip
. Did you know that you can enable
Tag Sync
to ensure all CRM contacts in the same organization have the same tag applied automatically?
Introducing Tag Groups for better structure
Sometimes the number of tags can get overwhelming so it's better to group them together to organize your database in a more efficient way.
For example, say you have a long list of tags: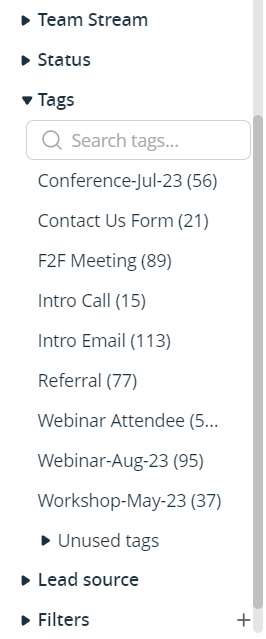 After a while, the list can get even bigger which will lead to unnecessary scrolling.
In this case, you can group some of the tags together for a cleaner interface and easier navigation: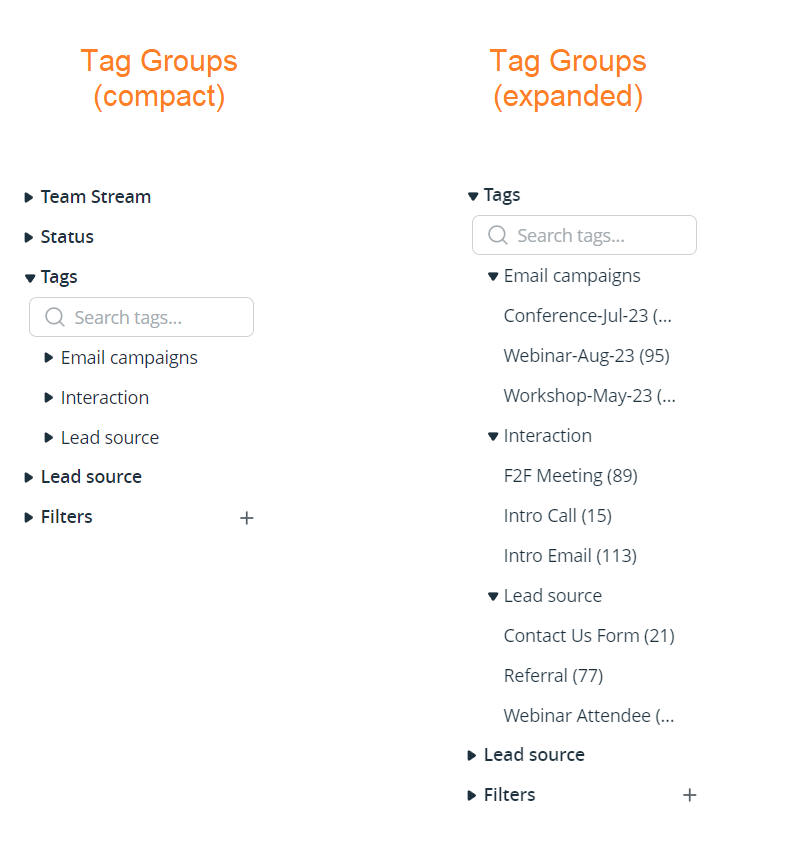 Tag Groups are also handy if you have different team members using OnePageCRM.
Users can create their own tags and tags will vary from person to person. After all, it can be a personal choice of how to segment a database. That's why your tag list can get overwhelming.
In this case, you can create tag groups for every user: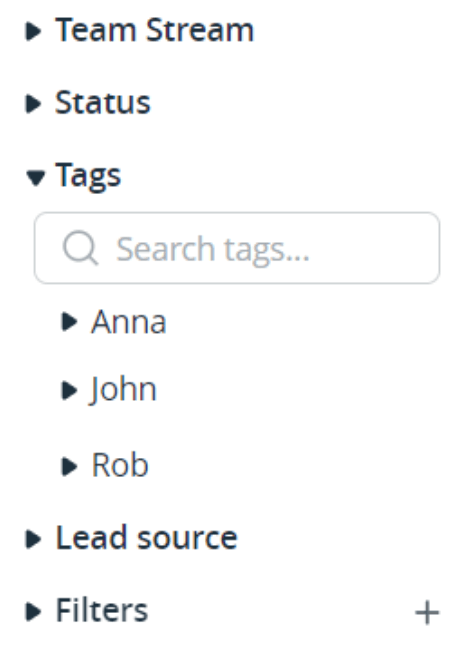 Adding Custom Fields for customer segmentation
While tags are one of the quickest ways to segment a database, at some point, you might need more granular segmentation and more complex filters.
In OnePageCRM, it's simple to create Custom Fields for different data inputs (checkboxes, texts, drop-down lists) or convert existing tags to Custom Fields.
Pro Tip
. Not sure which customer segmentation tool to use? See a
detailed comparison
between Custom Fields and Tags.