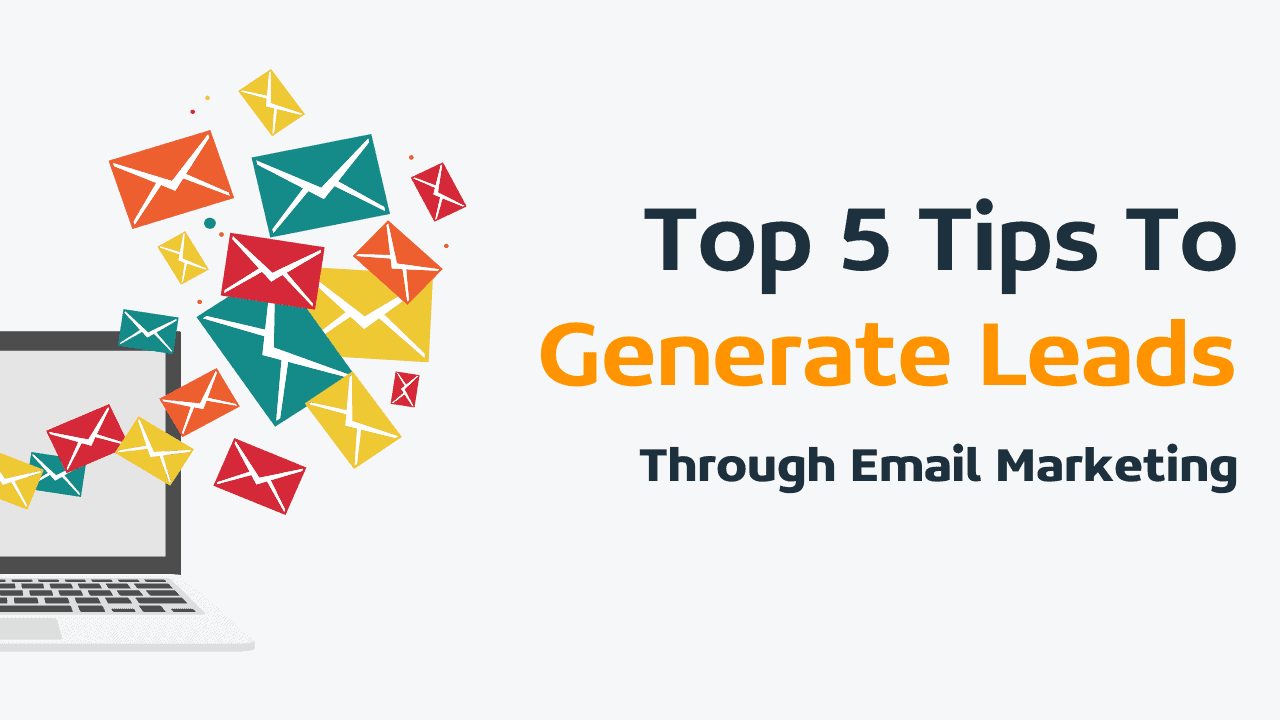 [Email Marketing] Top 5 Tips To Generate Leads Through Emails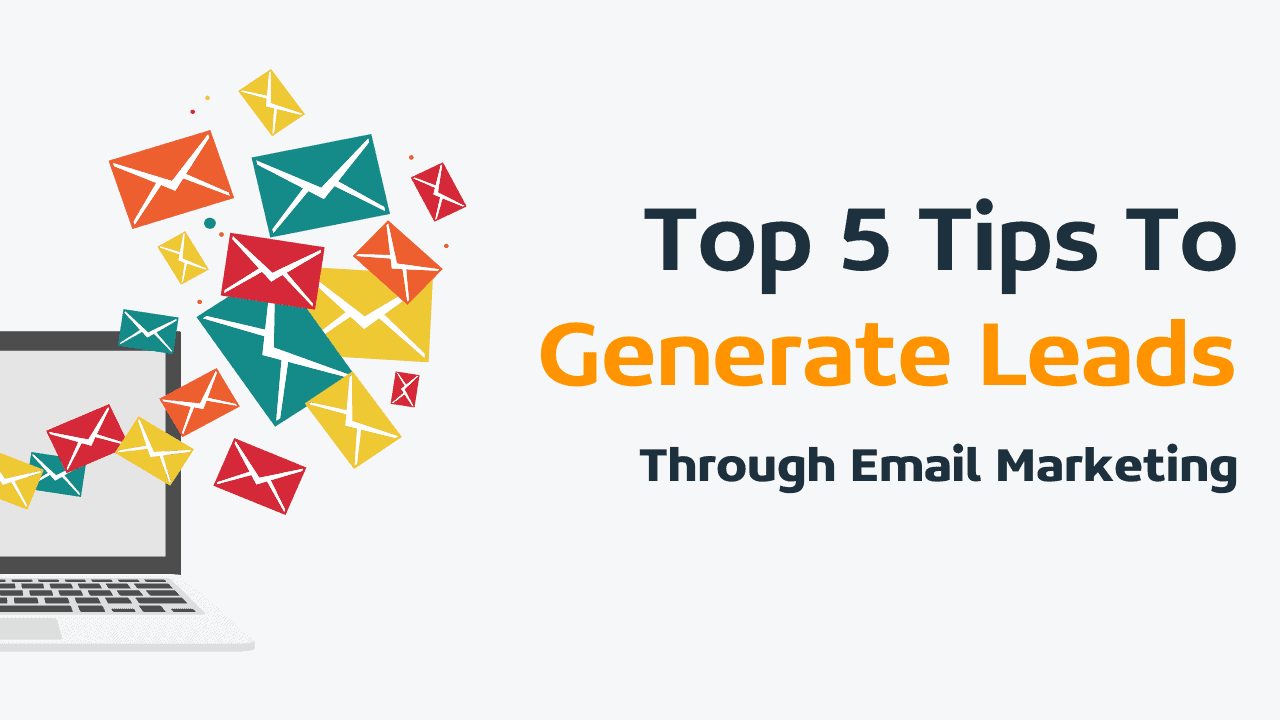 You might have heard that email marketing is still very much alive and is one of the top channels for generating leads.
But simply having a list of leads with their email addresses is not enough to convert them into clients.
In this article, we'll list five effective tips that will help you generate more leads through email marketing.
What is email lead generation?
Email lead generation involves gathering personal data from your potential customers through the use of email opt-in forms. It could involve using lead magnets to capture email addresses, for example. Or launching quizzes to engage your website visitors and learn a few things about them before asking for their email addresses to send the results.
A good email lead generation strategy also involves nurturing and persuading leads to become paying customers. This is usually done through drip emails which are a series of lead nurturing emails sent to leads before trying to convert them into paying and loyal customers.
Using drip emails for lead nurturing
For example, a SaaS email marketing strategy may feature a drip campaign that starts with a warm welcome email when a user signs up for a freemium plan. The lead is then nurtured with different types of value-packed emails showing them how to resolve their pain point and get the most out of the platform. These emails are usually spread out across several weeks.
Towards the end of the drip campaign, the user will receive a promotional email asking them to upgrade to the paid plans. The email might also be accompanied with a discount code and additional details showing the value of the paid plans.
Such drip campaigns focus on building relationships with leads to win their trust. This then makes it a bit easier to convert the leads into customers and brand advocates.
Nurturing email leads outside email
It's also common for email leads to be nurtured outside the email channel. For example, some brands would use webinars and social media to engage the leads further and shorten the sales cycle.
What are email leads?
Email leads are potential clients whose details you have collected through an opt-in form. One effective way to optimize your email lead generation efforts is by using lead magnets.
A lead magnet is any downloadable content that attracts users and makes them give their information before accessing it.
To nurture the email leads, you'll need to use different types of emails. For example, you can share educational emails, promotional emails, and discount or product offer emails.
Why you shouldn't buy email lists?
B2B brands and marketers are known to use free email finder tools and other similar solutions to acquire contact details and send cold emails to clients. That begs the question; is it okay to buy bulk emails to run large-scale email campaigns? No, it's not.
Purchasing an email list is such a bad idea. Here is why:
The list may not be tailor-made to meet your business needs: you might purchase a bulk list of an audience that doesn't match your customer persona. This can result in wasting your resources marketing to people who are highly unlikely to convert.
You won't get qualified contacts: qualified contacts are contacts that have previously heard of your product and want to learn more about it.
Acquired emails may be inactive: buying email leads does not guarantee that you'll receive the email addresses of active users. If you send campaigns to inactive leads, you'll damage your email sender score, hurting future campaigns.
Also, while buying an email list is not illegal, it can get you in trouble if you send marketing content to people who didn't sign up for them.
Here's an infographic that shows people's typical behavior toward marketing emails. Imagine how much higher these figures would be if you sent your unsolicited marketing emails to a purchased email list:
Emails sent to purchased email lists are most likely to fall into the category of irrelevant messages and can result in a high unsubscribe rate. This hurts your overall email campaigns.
To avoid this, build your own email list using lead capture forms on your website.
Top three benefits of email lead generation
Below are a few benefits of email lead generation:
Increases brand awareness
Builds relationships with your audience
Boosts sales through automation
Increases brand awareness
Email marketing allows you to stay in constant contact with your audience. You can deliver updates about your company and its offerings right into your audience's inbox. It's, therefore, excellent for enhancing brand awareness.
Builds relationships with your audience
You can build lasting relationships with your audience through lead-nurturing emails. This is especially true if you continuously deliver educational and valuable content to your audience.
That's why we believe email content plays an integral role in the success of any business email marketing strategy. It's super important to prioritize value for your audience when planning your email content. Promotional emails should make up a small percentage of that content plan.
Boosts sales through automation
The other advantage of email lead generation is you can automate the entire process. The best email marketing solutions allow you to build email drip campaigns beforehand and launch them automatically every time a new lead enters your email list.
This can boost your sales significantly, especially since most of these tools will also personalize email campaigns.
5 tips to generate leads from email marketing
You've built an extensive email list of eager subscribers. Great. That's almost half the job done. Now it's time to keep them engaged and, ultimately, turn them into customers and brand advocates. For that, you need an amazing email lead generation strategy.
Here are five tips to strengthen your strategy:
Create an email lead scoring system
Focus on a good email design
Offer valuable content to keep subscribers engaged
Use email automation
Conduct an A/B test to improve your email open and click rates
Let's have a closer look into each of these steps.
1. Create an email lead scoring system
Lead scoring involves assigning numerical values to leads based on their behaviors to show how close they are to making a purchase.
Lead scoring helps you to:
Sort your leads (see which leads are closest to converting)
Prioritize your leads (understand where to focus most of their efforts to close more sales)
Grade your leads based on their online behavior
A good lead scoring system will help grade your leads based on their online actions. This may require relying on several tools like your email marketing software and CRM to get the full picture.
For the grading itself, you'll need to come up with different scores for the different online behaviors. Obviously, actions that suggest a user is closer to converting get a higher score than ones showing a user is still in the awareness phase of the customer journey.
For example, a prospect can get a +5 score if they open a general email. But if they click a promotional email, they can receive a +15 score. Here's a detailed lead scoring guide to show how this works.
After scoring your leads, add them to a separate list. You can then send a follow-up email to facilitate the conversion. For example, you can send an email with discount offers or give the lead an option to speak to a sales rep.
You can't afford to leave it at chance, though. Therefore, consider sending an automated internal email every time a new lead enters this list. The email should be sent to your sales rep, who can then work on closing that deal.
2. Focus on a good email design
A good email design lures in your recipients to ensure they go through the email content and possibly click on your CTAs.
The best email design takes advantage of a simple layout with subtle color combinations and plain font. This makes for an inviting email that also allows the most critical elements to stand out.
Take the email below as an example. It uses a clean font with an engaging image and a clear CTA. Notice that the text just before the CTA is also in bold to draw the reader's attention.
Your email subject line is also vital to increase the open rate. So, choose catchy but simple subject lines for your emails. Check this out:
This subject line uses a cliffhanger to grab the recipients' curiosity, pushing them into opening the email to find out what tool they're talking about and why they'd need it.
3. Offer valuable content to keep subscribers engaged
Generating leads through email marketing gets easier when you deliver relevant content to targeted leads. This means that the content of your emails should always address the needs of your target audience.
One way to achieve this is by segmenting your leads based on:
The products they purchase
The opt-in forms they fill
The type of content they interact with on your site
You can also determine users' needs by sending them email surveys and monitoring how they interact with your previous emails.
Sending relevant and valuable content to your target audience builds trust, which is essential when you want leads to continue engaging with your content and convert into customers.
4. Use email automation
Do not sleep on email automation when running your email lead generation campaigns. Automation will optimize your ROI by ensuring you spend less on each campaign.
Moreover, marketing automation tools will optimize the campaign itself, e.g., by aligning the email content with specific prospect actions. This helps send email campaigns that will resonate with your audience.
To run successful email lead generation campaigns, make sure to map out the entire customer journey. Identify all the relevant touchpoints where potential customers will interact with your brand. Then, determine the specific touchpoints where it'll be critical for you to contact a potential customer.
For example, when a new lead enters your email list, it's vital to welcome them with a welcome email. Welcome emails have some of the highest open and click-through rates, so you must take advantage of them to familiarize the lead with your brand.
Other vital touchpoints include post-purchase, where you may want to send a "Thank you" email. This can be vital in cultivating customer loyalty. Moreover, it may provide an opportunity to cross-sell and upsell your products.
The bottom line is automation tools will help you connect with prospects at instrumental stages of the sales process. Additionally, they'll streamline your lead generation process by automating most of the mundane tasks.
5. Conduct an A/B test to improve your email open and click rates
A/B testing involves running split tests where you analyze how certain aspects of your email affect engagements. For example, you can A/B test the email layout, subject line, CTAs, etc.
A/B testing helps you identify what's working with your unique audience. You can then double down on the highest converting elements to optimize your emails for maximum conversions.
Most of the best email marketing software comes with the tools you need to run A/B tests. But we'll advise you to test only 1-2 email elements at a time. That should make it easier for you to pin down the specific items causing an increase or decrease in engagements.
Start generating more leads through email marketing
The above five tips have been proven effective in generating leads through email marketing campaigns.
Once again, you need a practical email lead-scoring model, build a good email design, take advantage of automation, share valuable content, and conduct A/B tests to optimize your emails.
Practicing these tips should grow your customer base significantly with time.
Free email templates for your lead generation campaigns
In email marketing and email outreach, having ready-to-go email templates can be very handy. You can use them as inspiration to create unique and effective emails that will work for your clients and prospects. That's why we've put together different email templates that you can download for free (including actionable tips and examples of subject lines).
Check out the links below: