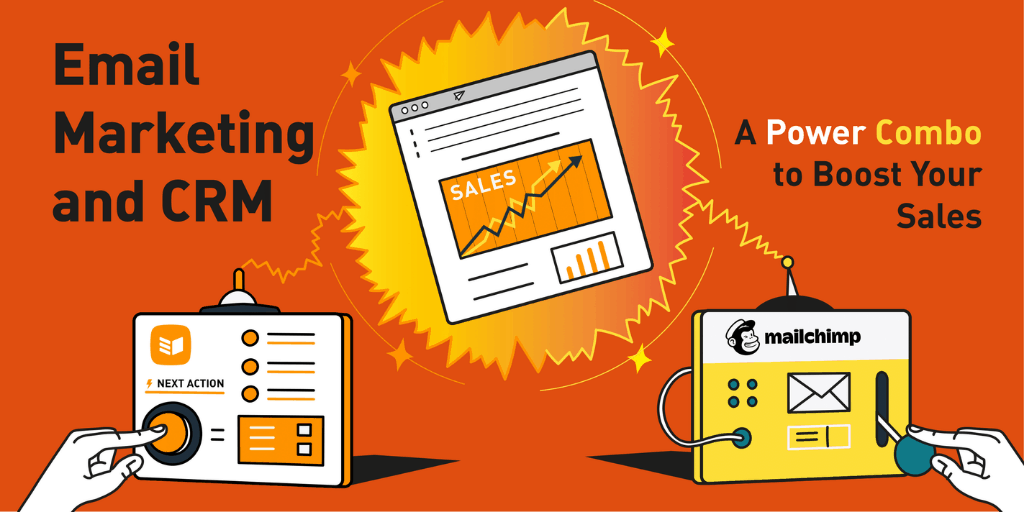 5 Expert Tips on How to Use CRM and Email Marketing in Small Business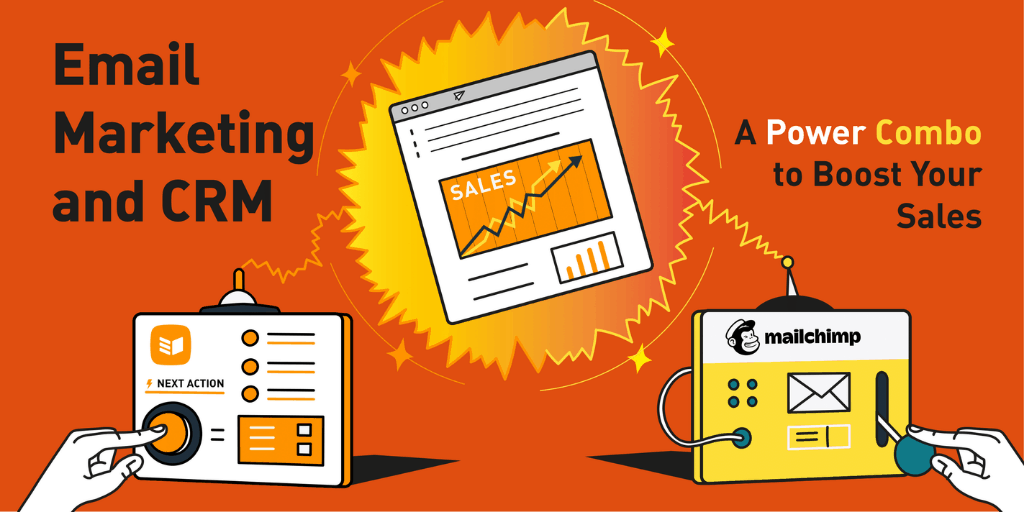 Email isn't dead. In fact, according to the latest research, it's alive and kicking… the heck out of other media like Facebook, Twitter, and Instagram. When it comes to engagement rates, social media sites come at an average of 0.6%. While email marketing boasts an average of 3.71% click-through rate and 22.86% open rate.
Let's throw more stats onto that pile.
In 2019 alone, 293.6 billion emails were sent and received each day. And the figure is expected to increase to over 347.3 billion in 2022.
91% of marketers named email as their key strategic marketing channel in 2019. Similarly, 40% of the ones in B2B stated that email marketing is critical to their success. Emarsys study shows that in terms of customers' acquisition and retention, email marketing tops the chart in comparison to organic search, paid search, and social media.
And when it comes to profitability, ROI from email marketing now stands at just over $42 for every dollar spent.
So, long stats story short, email is good for your business. But, hopefully, you already knew that. What we want to focus on in this post is how you can harness its full power and further enhance it with the possibilities opened by the right CRM software.
Here are a few tips on how you can combine the power of email marketing and CRM and make the most of your email campaigns:
Action every lead in your CRM
Create mobile-first email campaigns
Choose strong subject lines for your emails
Send targeted and focused email campaigns
A/B test your email marketing campaigns
1. Action every lead in your CRM
Step 1: Set up contact forms.
Step 2: Gather leads.
Step 3: Sit back and watch happily as your contact list grows. Make sure each lead is actioned.
There's no point in collecting leads if you're not going to take a specific action to close them. That's where the integration with your email marketing and CRM platform comes in.
As an example, the moment you integrate OnePageCRM with Mailchimp forms, each collected lead is automatically added to your CRM account as a contact and assigned the Next Action. This way, you can ensure your email marketing communication is always timely and personalized. And as the contact lists are synced across two platforms, there is no need to manually double-check the entry!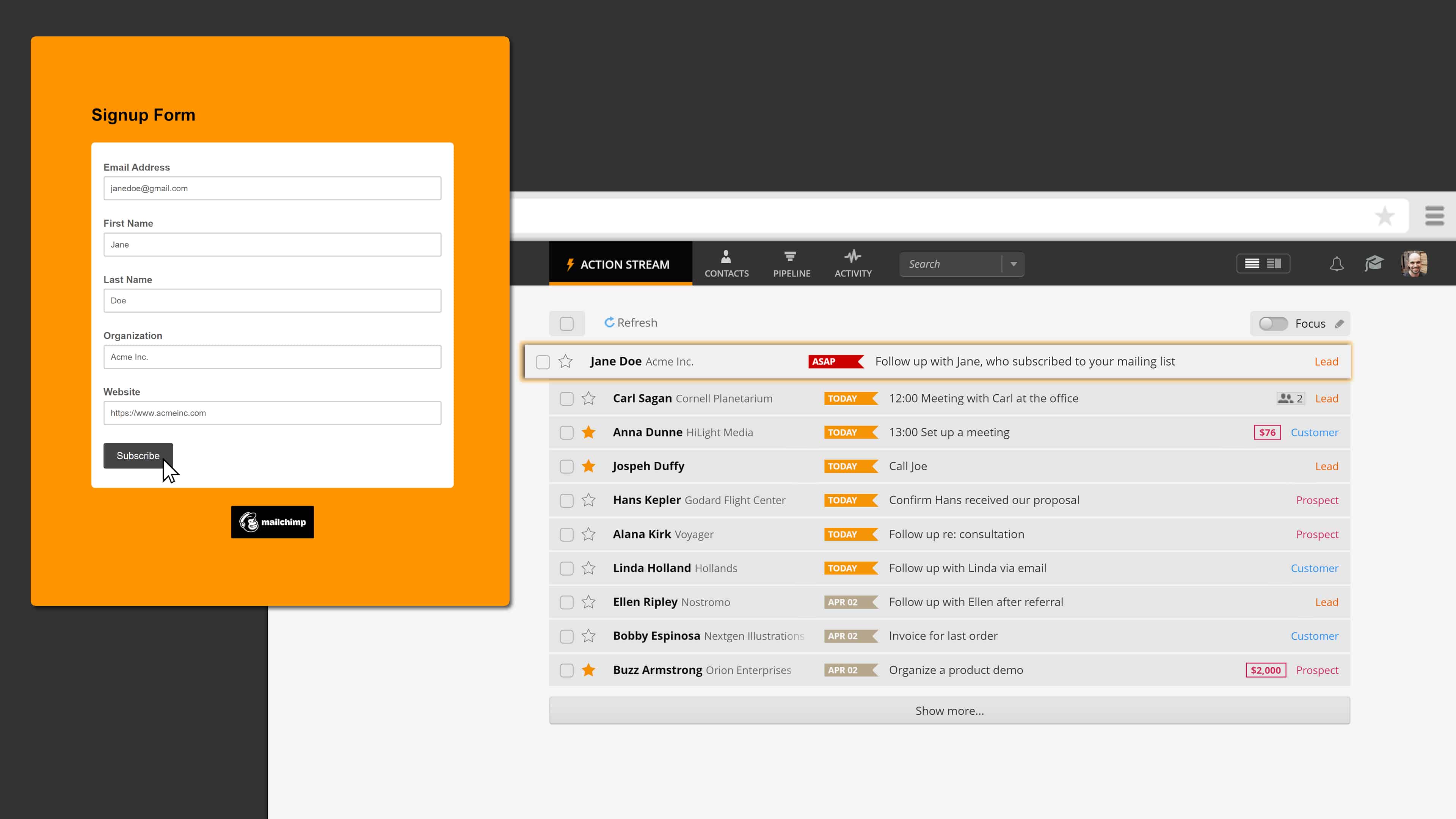 2. Create mobile-first email campaigns
We've all heard of the importance of being "mobile-friendly." But that's simply not enough. Today, mobile is king.
Google says customers believe that if a website isn't mobile-optimized it means that the business simply doesn't care about them. With email, the situation is similar. 60% of all email campaigns are opened on mobile devices. And 42.3% of people will delete that opened email if it's not optimized for mobile.
Bottom line: mobile optimization shouldn't be an after-thought. Build your email marketing campaigns with mobile in mind, ensure they are both mobile-friendly and responsive, and drastically increase their chances of success.
3. Choose strong subject lines for your emails
Do you know how they say that you never get a second chance to make a first impression?
Well, when it comes to email marketing, a customer's first impression comes from a subject line. You get just a couple of seconds to either grab their attention or join the spam crowd (there's a 69% chance of that, by the way, and all because of the subject line). 
Here are a few tips on how to come up with a great subject line:
1. Keep your subject line short
A quick fact to keep in mind: a customer using an iPhone email app can only see the first 30 characters of your subject line. And the majority of marketers never use more than 60 characters.
2. Keep your subject line personal
A small personal touch (like using the recipient's first name) in the subject line goes a long way—26% "boost in open rates" way, to be precise.
3. Avoid "spam" words in your emails
Mailchimp found that the words "free", "help", "percent of", and "reminder" negatively impact open rates. While it strongly depends on your industry, it might be better to err on the side of caution.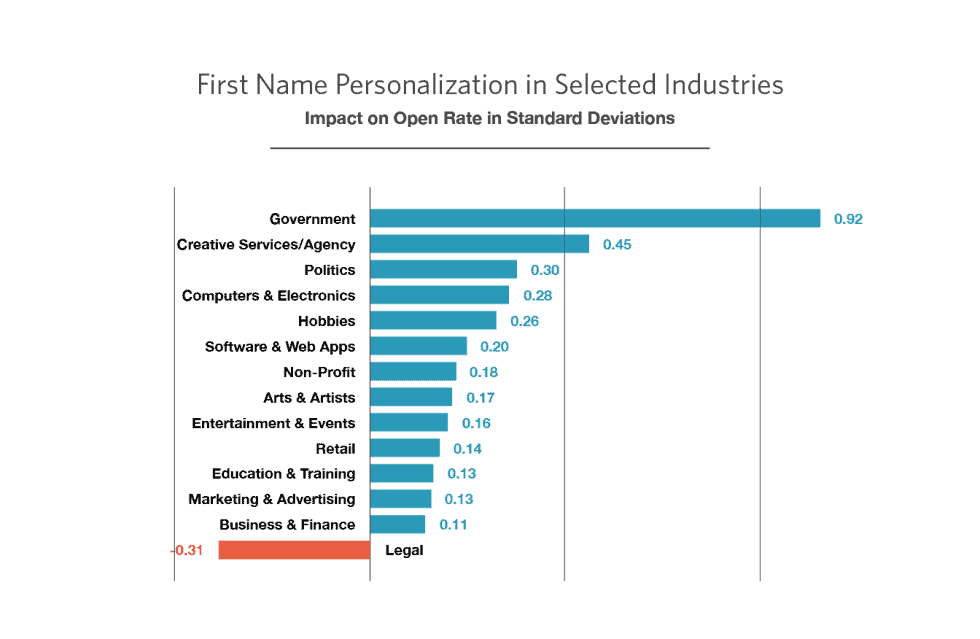 4. Send targeted and focused email campaigns
Say, you're in the market for a new bed. Which of the two emails would you be more likely to open: the one about a memory foam mattress or garden shears?
If you narrow your focus and send messages that are relevant to your targeted groups, you get better open rates, a double amount of clicks, and up to a 760% increase in revenue. The thing is the better you know your leads the better your chances to send a message that resonates with them. And here's where a CRM platform can lend a virtual hand.
For instance, OnePageCRM's Lead Clipper and Enhance feature allow you to quickly (and automatically) gather all contact's relevant information.
So you can get straight to customizing your messages.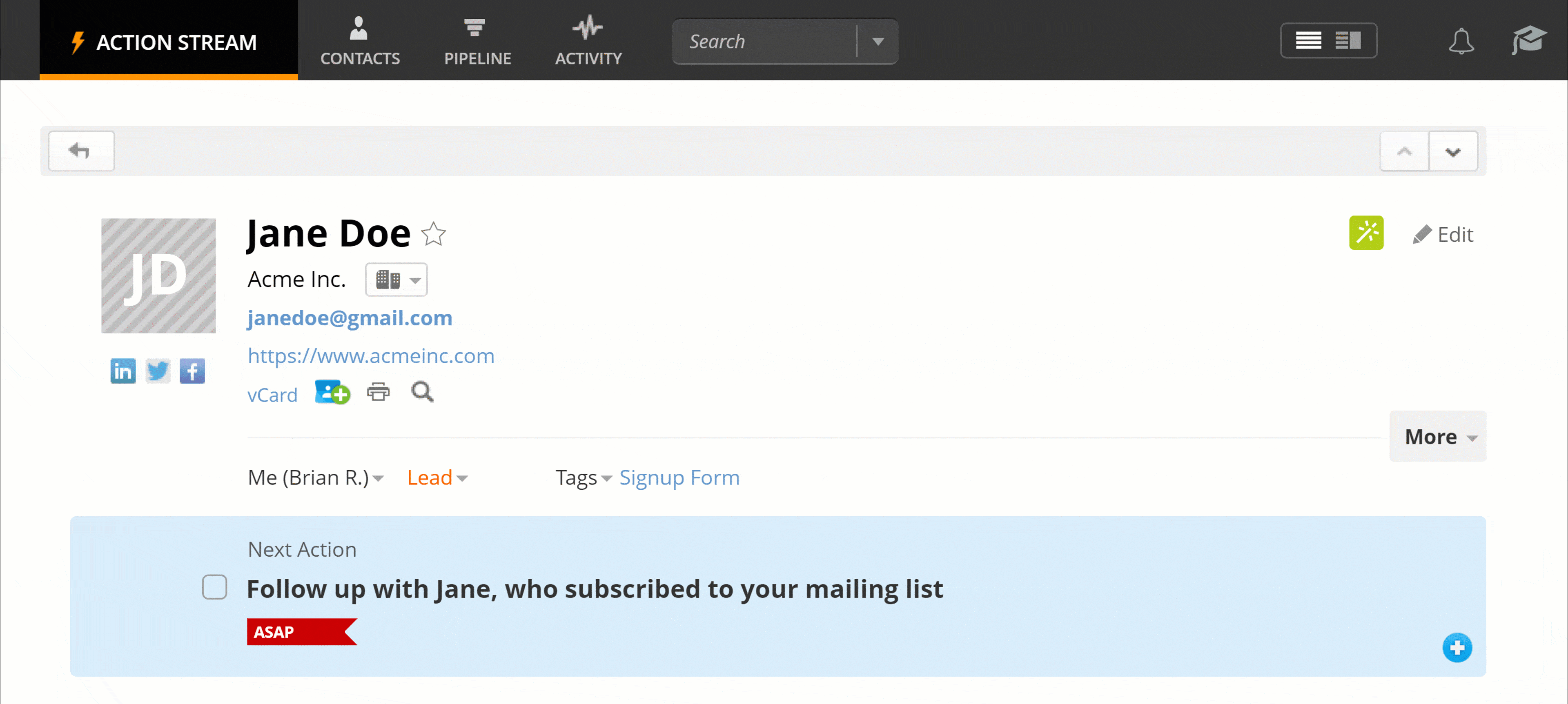 In other words, make sure you personalize your emails, reach your prospects at the right time, and offer the most fitting solution to their problem.
Mailchimp and other email marketing platforms make building and running targeted campaigns easy. And the good news is that by integrating them with OnePageCRM, you can create segments (based on your inside lead information) straight from your CRM account.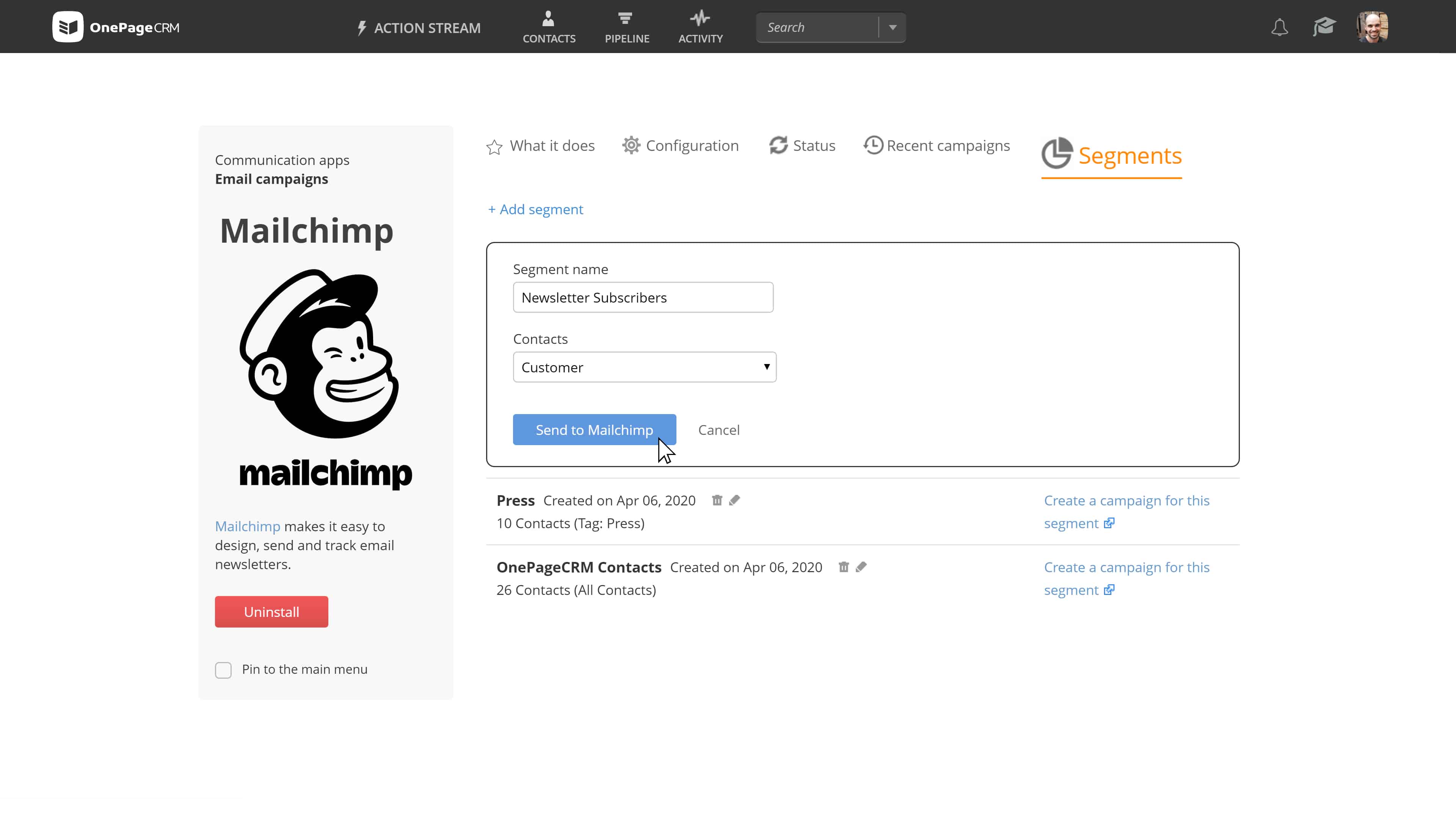 5. A/B test your email marketing campaigns
ABT. Always be testing. We mean it.
When it comes to the speed of analyzing campaign performance, digital marketing leaves the traditional one in the dust, holding its hat, and wondering what just happened. You don't have to wait a month just to analyze the ROI of that ad banner anymore. And you can see the success rate of an email campaign in a day.
But how would you know if your campaign is "the best it can be"? Or if anything can be improved to, say, increase its CTRs? Enter A/B testing. You can (and should) test everything.
So start with a subject line, the email's length, tone, imagery (or its absence), and calls to action. You can even give different button colors a try if you like. Because by changing one aspect of your email and running a test, you can identify the one that makes a difference and replicate your success.
According to Mailchimp, you can get an 80% accurate A/B test result of open rates in two hours, of clicks in one hour, and of its impact on the revenue in under twelve hours.
Conveniently, with the OnePageCRM and Mailchimp integration, you can track the results of your campaigns and A/B tests without leaving your CRM account.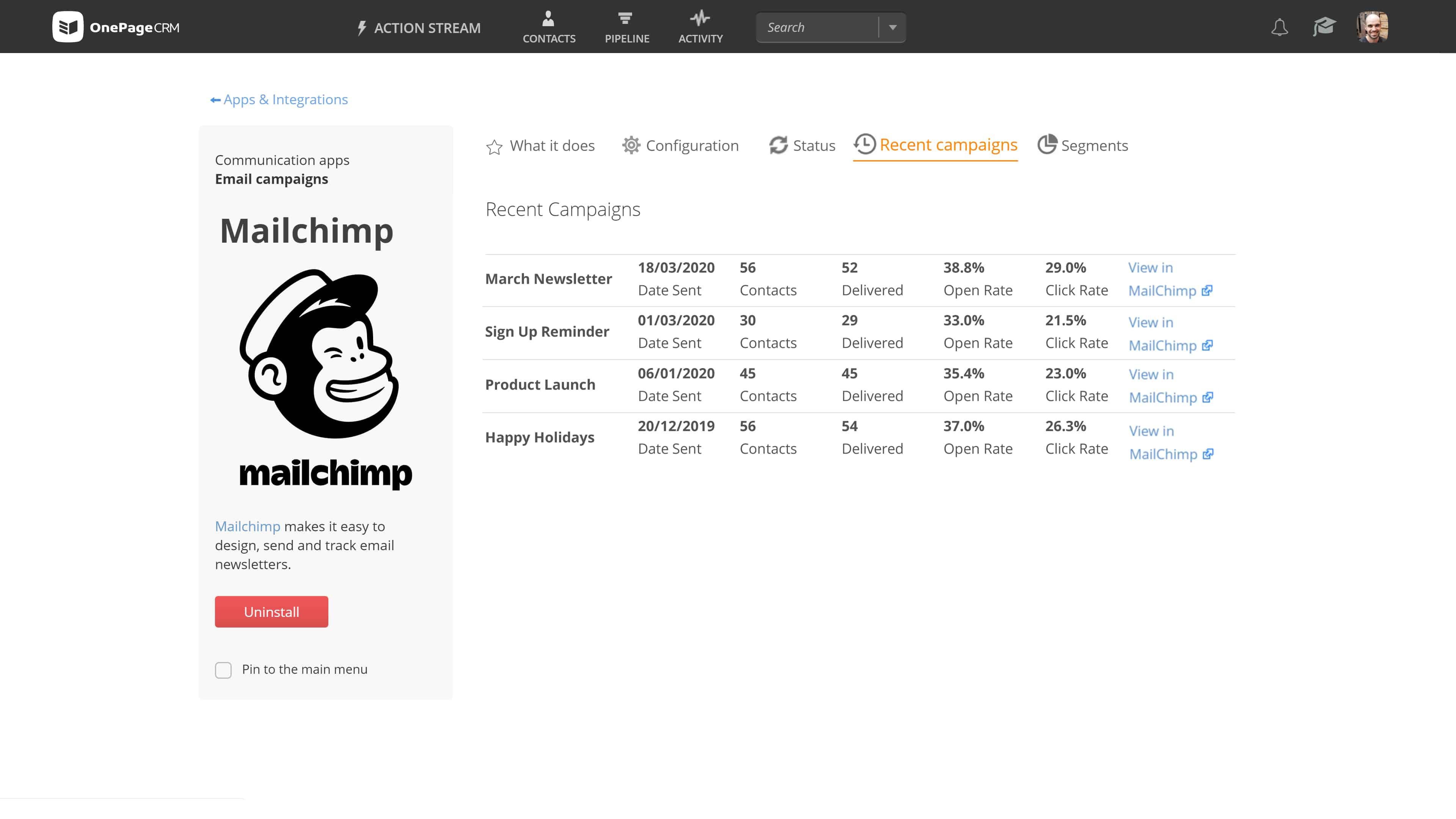 To sum it up: Level up your email marketing with Mailchimp CRM integration
Bring 'em in the door through contact forms. Assign an action in your CRM to follow up with the right group at the right time. Run an A/B test. Send out a personal and optimized campaign. Track its performance. Repeat.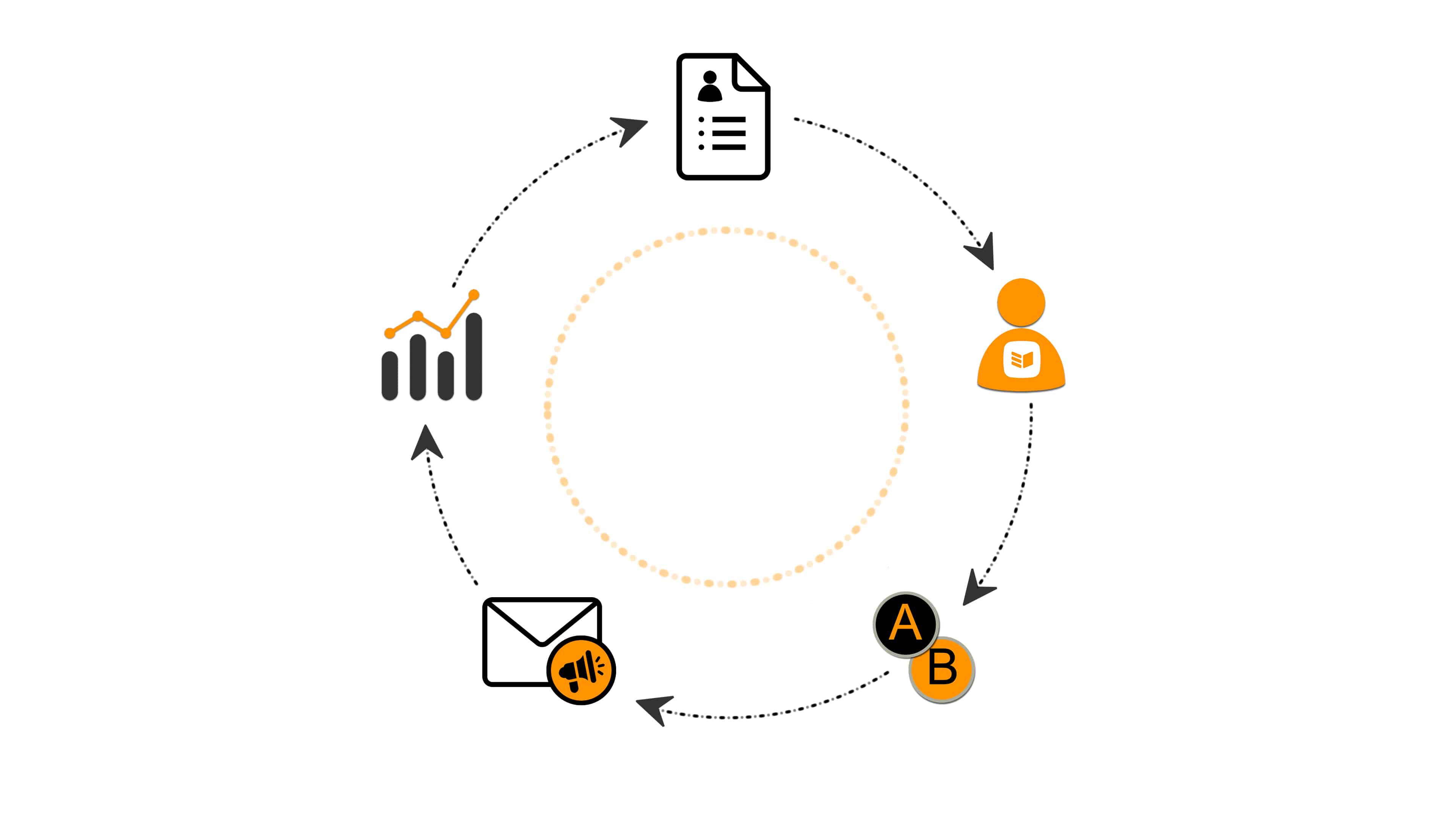 Email marketing and CRM are powerful tools in their own right. But combine them together, and nothing would stand between you and that sales rocket boost.
Once your tested and optimized emails get the response they deserve, the right CRM platform allows you to action and bring those contacts home. Also, it helps you keep an eye on the contact's journey through your sales pipeline, easily pull them up based on the associated campaign or a lead source, and compare the campaigns' conversion rates. So you can learn and go for a winner next time.
OnePageCRM and Mailchimp are a perfect example of that power bond. So check out how our CRM platform integrates with Mailchimp, and try it for yourself!
Note. This blog post was first published on April 21, 2020 and was updated for relevance in March, 2023.