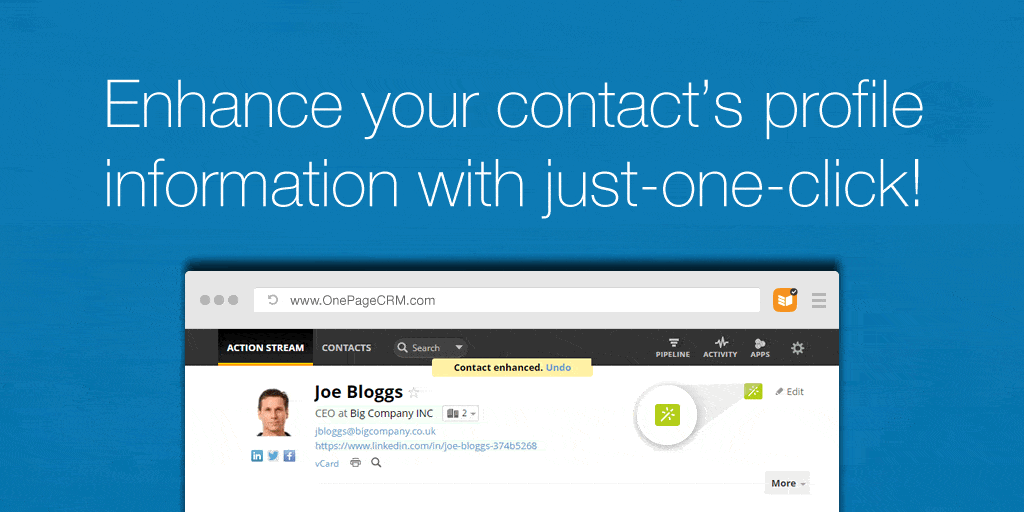 Enhance your contact's profile information with just-one-click!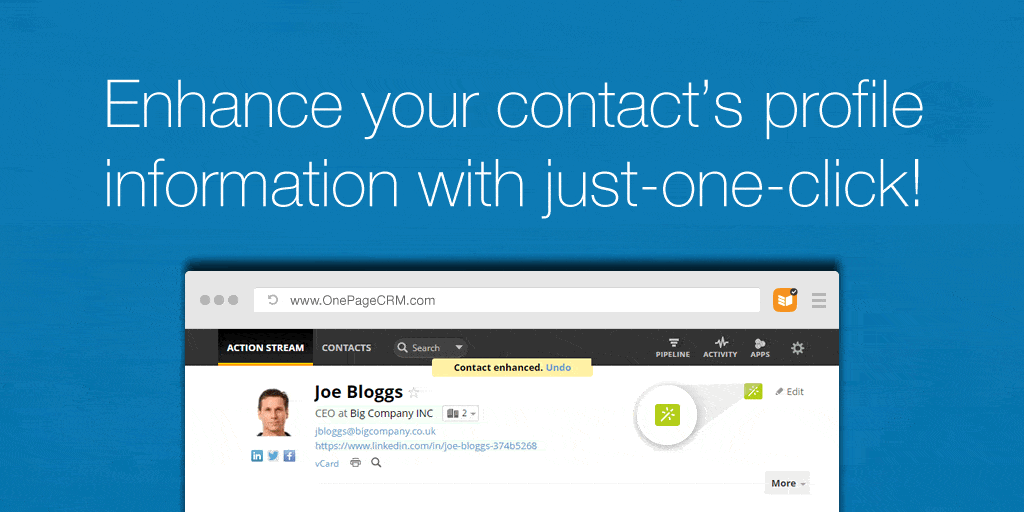 Our new Enhance icon lets you quickly search for any information, URLs, and social profiles for your contacts in just one click.
All you need is their valid email address and we'll do the rest.
How does the enhance feature work?
Using a valid email address, we'll automatically search any information associated with that contact including; social media, profile photos, URLs, and any other publicly available information.
If found, OnePageCRM will display the enhance icon so all you have to do is click the button and we'll pull it into your contact.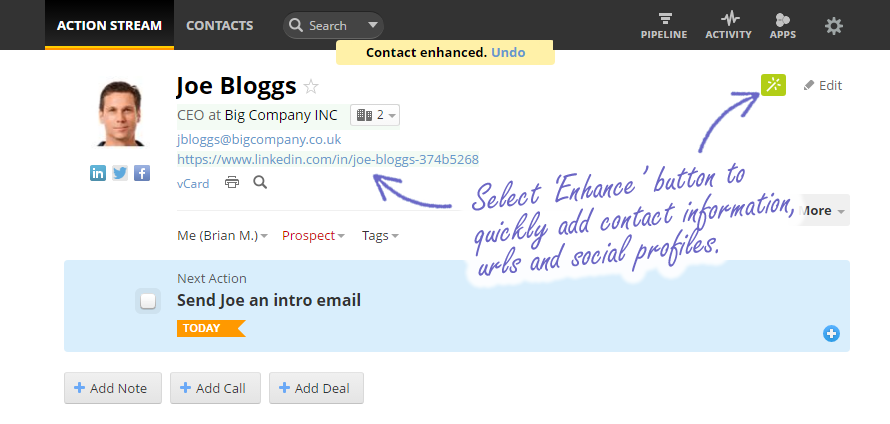 Less data entry: simply enter a contact's email address and we'll search for the available profile information – you can add this with just one click from Add/Edit contact or Contact view.