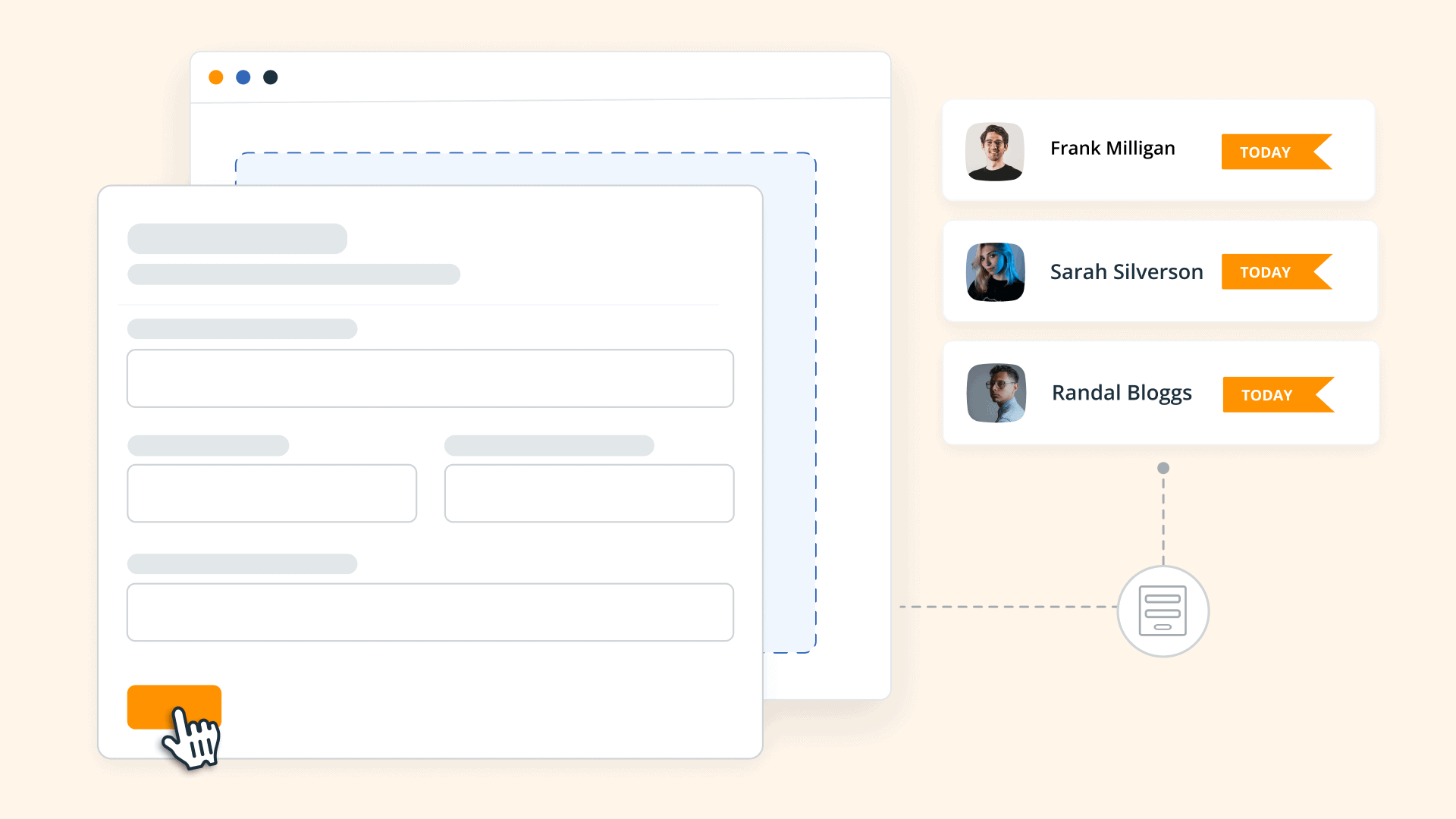 Simple web forms with follow-up reminders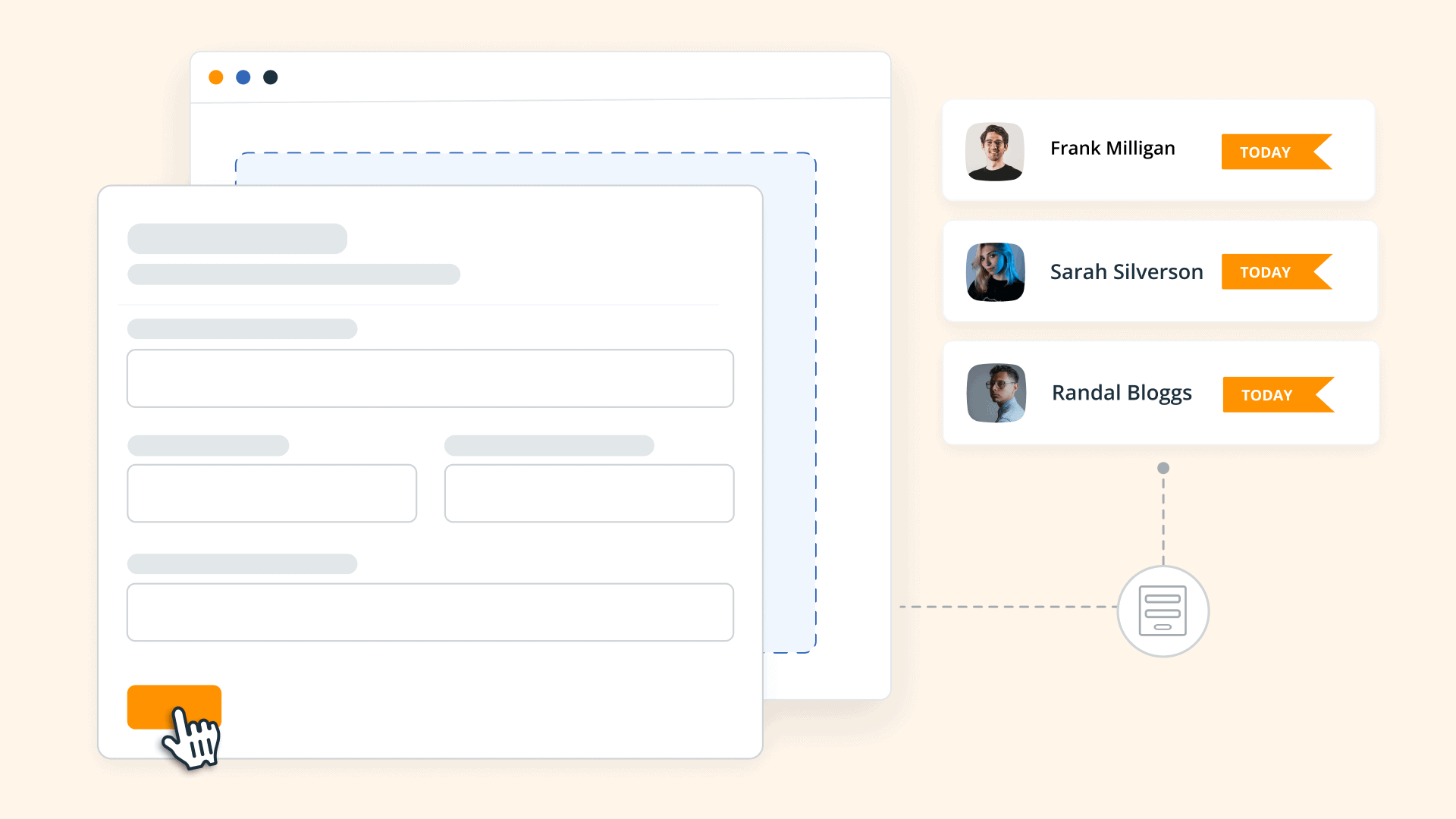 No matter how big or small your business is, you've probably used web forms at least once. They are a great tool for collecting data about your potential or existing clients.
You can add web forms to your Contact Us page, a lead generation campaign, a survey, an event registration page, or an order placement…and the list goes on and on.
There are many examples of how you can use a web form. But despite being so popular among businesses, online forms have one substantial drawback: the data collected via web forms sometimes sits in your CRM for too long waiting for the right moment.
This sit-and-wait strategy is not how client acquisition should work.
To grow your business, you need to take action with new submissions and send timely follow-ups. For example, if a lead inquires about your services via your Contact Us page, a delayed response (or no response at all) can damage your chances of winning this client.
To help businesses make the most of every submission coming through their lead generation forms, we developed smart Web Forms.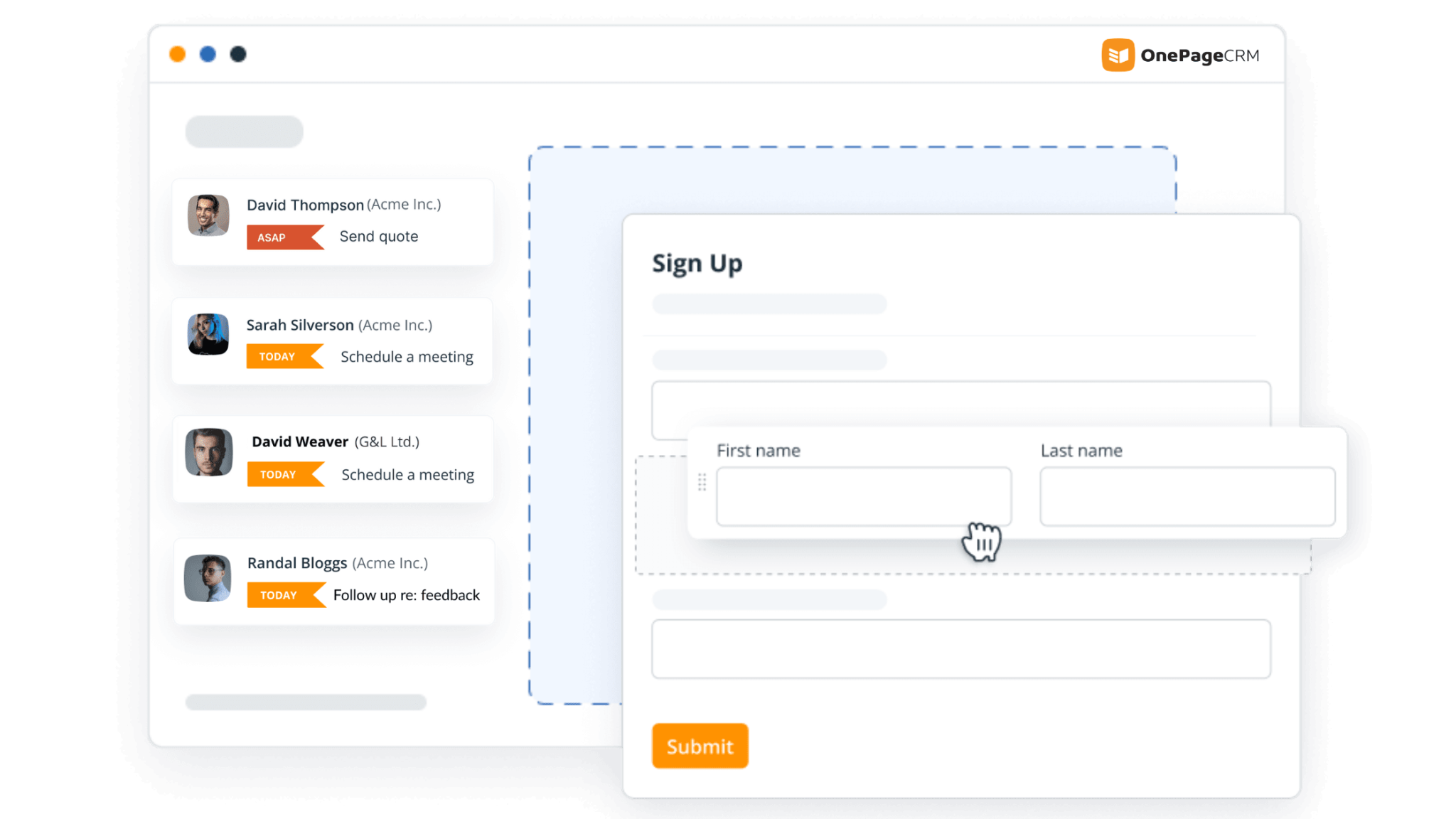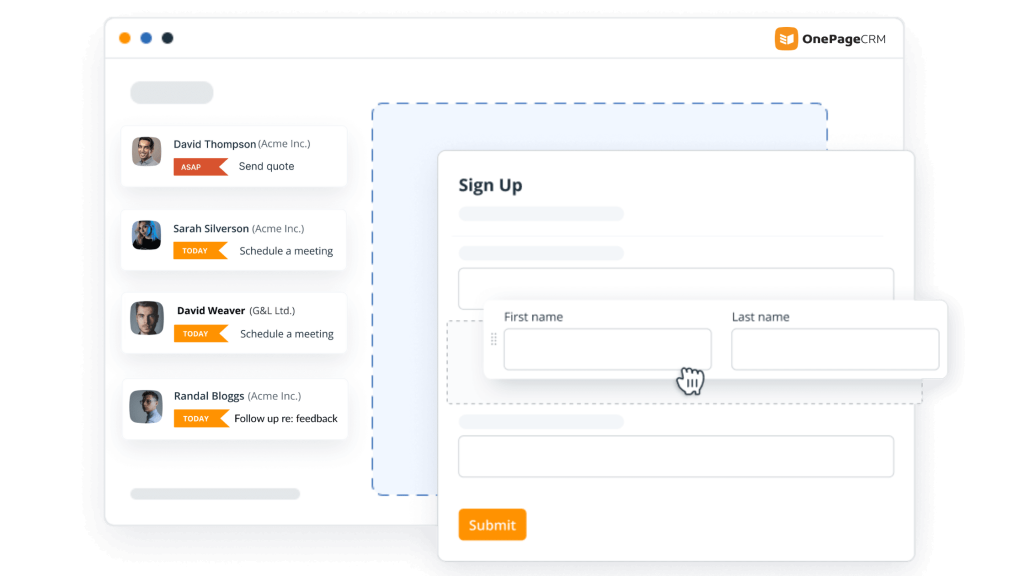 What makes smart Web Forms so powerful?
With OnePageCRM, you can build a simple web form that doesn't only collect and store information but also makes every submission actionable by adding automatic reminders next to it.
Let's see how it works.
For example, Jane Doe from Big Company Inc. fills out your web form. As soon as she hits the Submit button, we'll automatically create a new contact and add her details to your CRM alongside other leads who filled out your online form.
Jane will have a separate Contact page with all the details you need: from contact information, call results, emails, upcoming tasks, and so on. Keeping everything in one place and at hand makes it easier for you to have a full picture and personalize your approach when talking with Jane.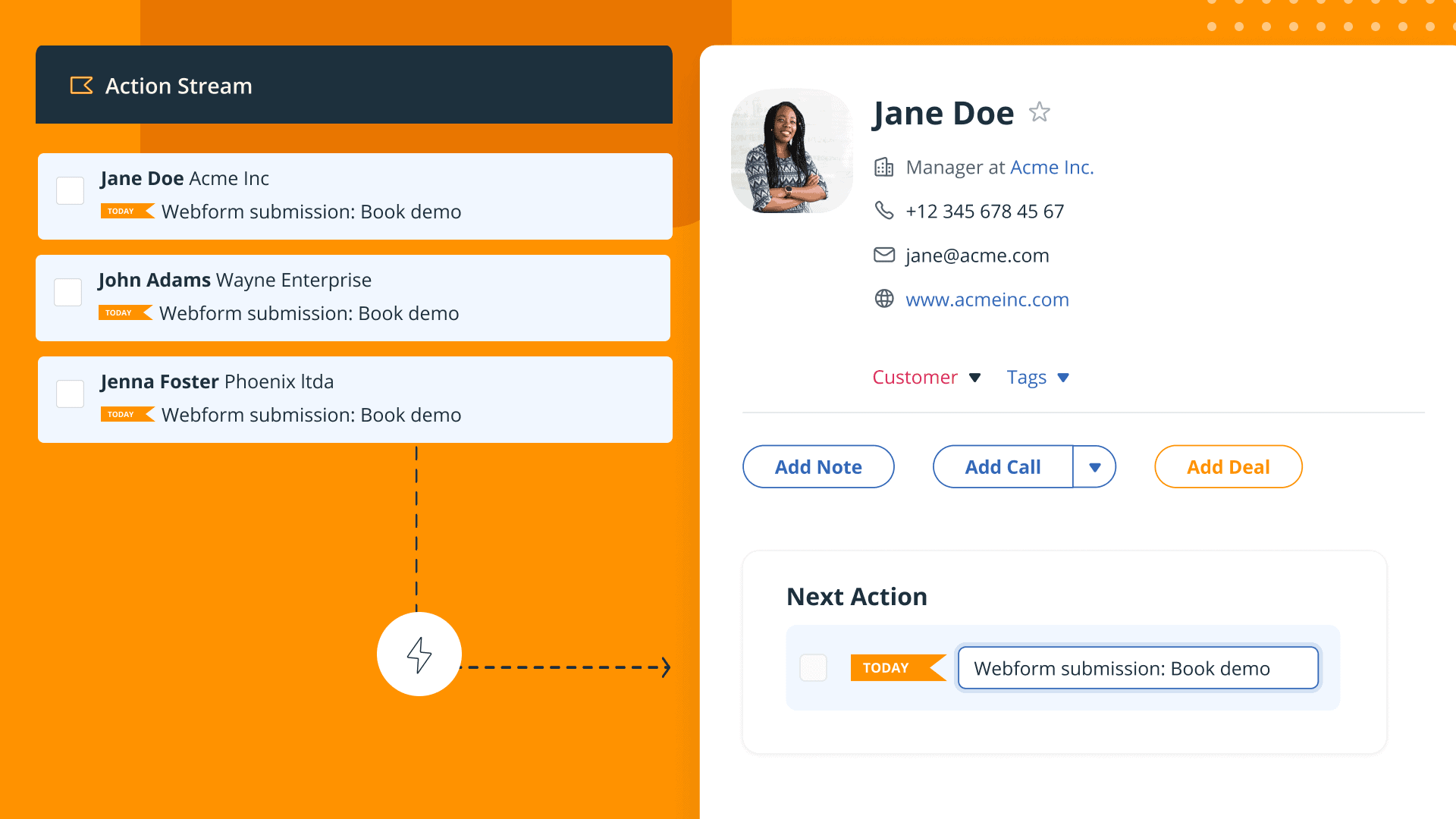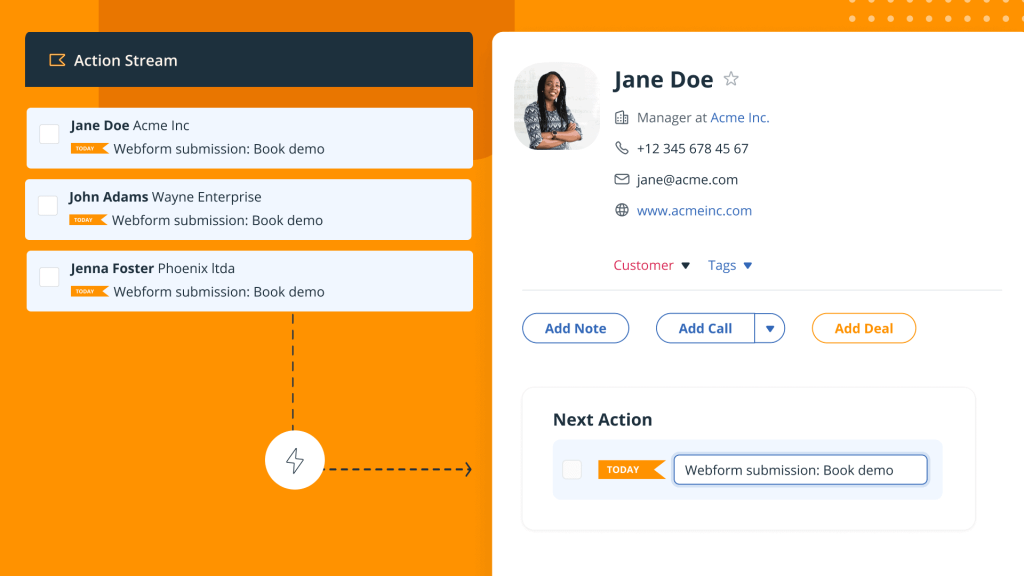 But this is not it.
If Jane filled out your web form, she might be interested in your services but she's not your client yet. You still need to work on warming up this lead.
That's why, when Jane is added to your CRM, we'll also automatically add a reminder for you to take the next step with this lead. We call these tasks and reminders Next Actions. The Next Actions added to web form submissions are pre-defined by you during the web form creation stage.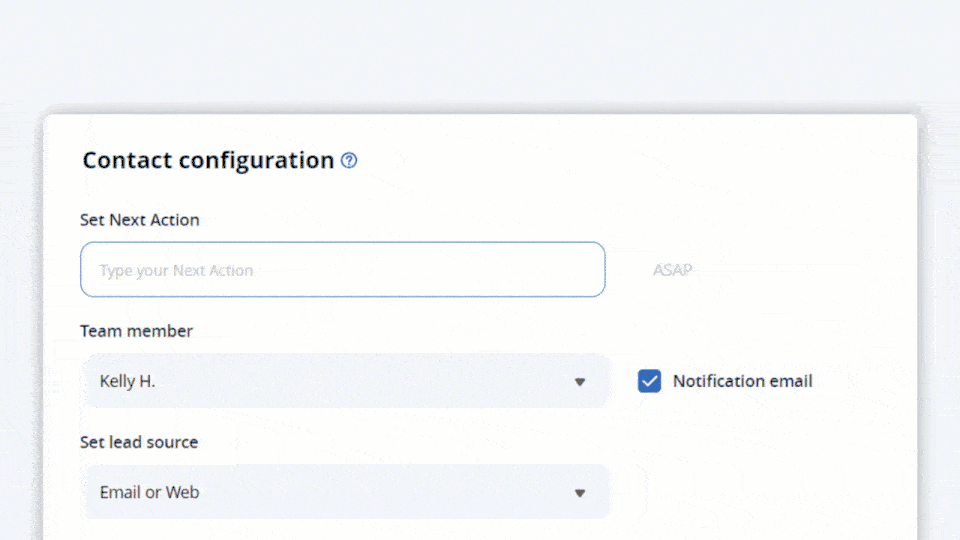 Once you have several new leads in your CRM, instead of contacting them one by one, you can also send them a personalized bulk email using one of your pre-saved email templates.
What are the benefits of using smart Web Forms?
Here are a few benefits of using OnePageCRM's web form builder.
It takes just a few clicks to build a simple online form
OnePageCRM's web forms have an intuitive drag-and-drop interface which makes it easy to create an online form in just a few clicks.
You can customize every form to meet your business needs. For example, you can choose colors for your web form to match the style of your website.
Depending on what data you need, you can add different fields—drop-down lists, checkboxes, multi-line texts, and more.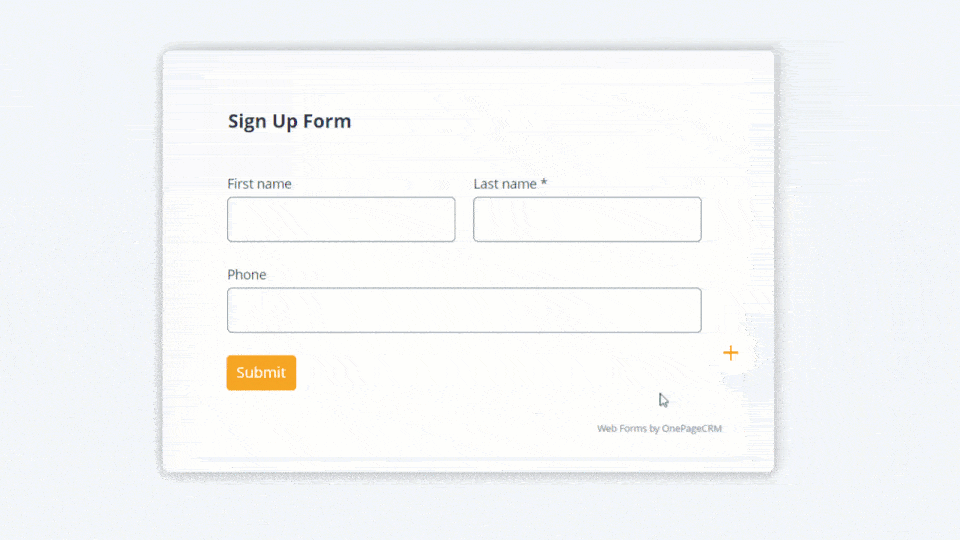 You can create professional-looking web forms
Lead generation often requires a cross-channel approach. To find and attract leads, businesses need to use different platforms. That's why OnePageCRM offers you two options for how to share your web form.
Copy URL. If you want to reach out to potential customers on social media or via email, you can copy the web form's URL and share it with them.
Embed code. You can also copy the automatically generated code and embed the web form into your website.
In other words, it's up to you to decide where and how you connect with your leads.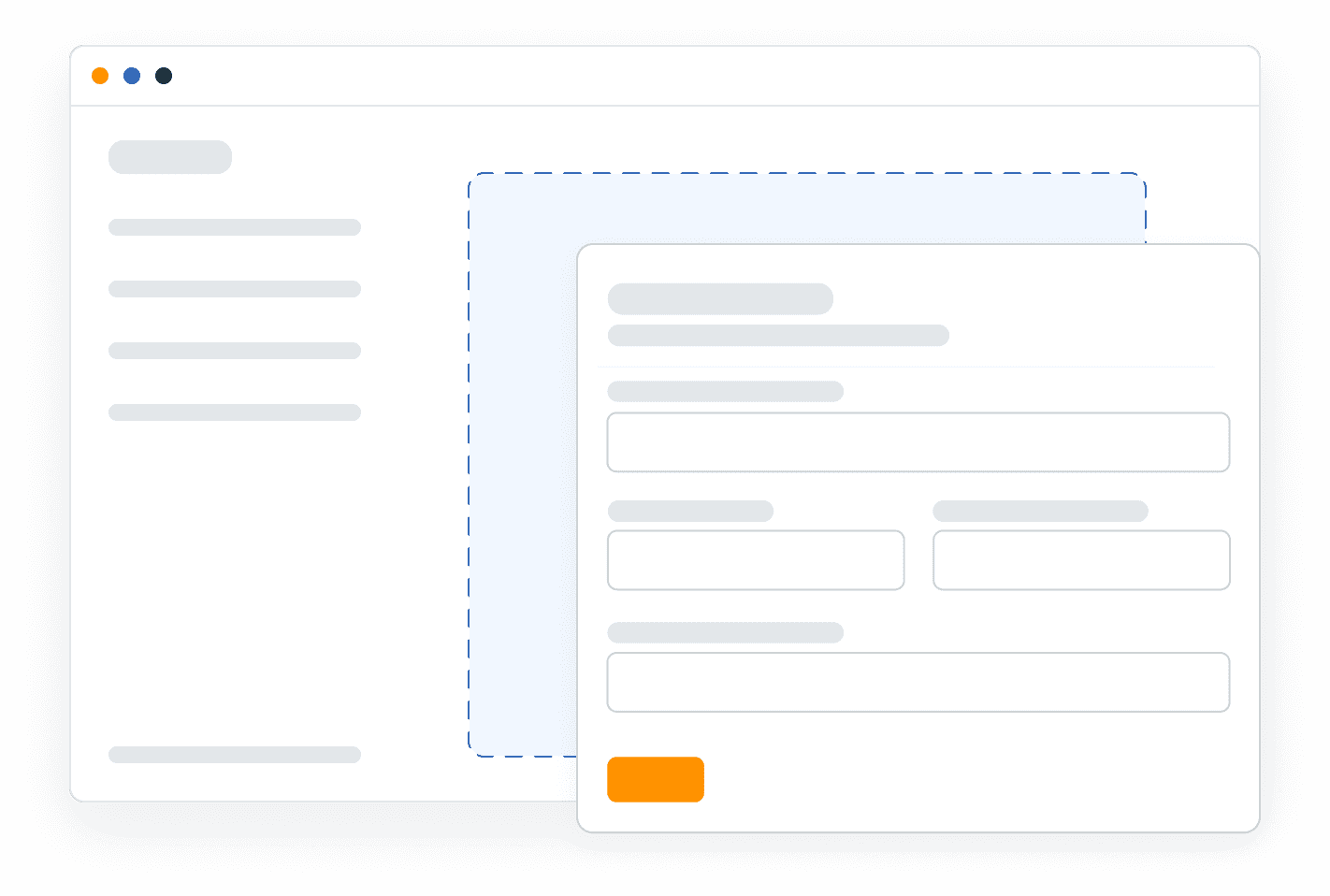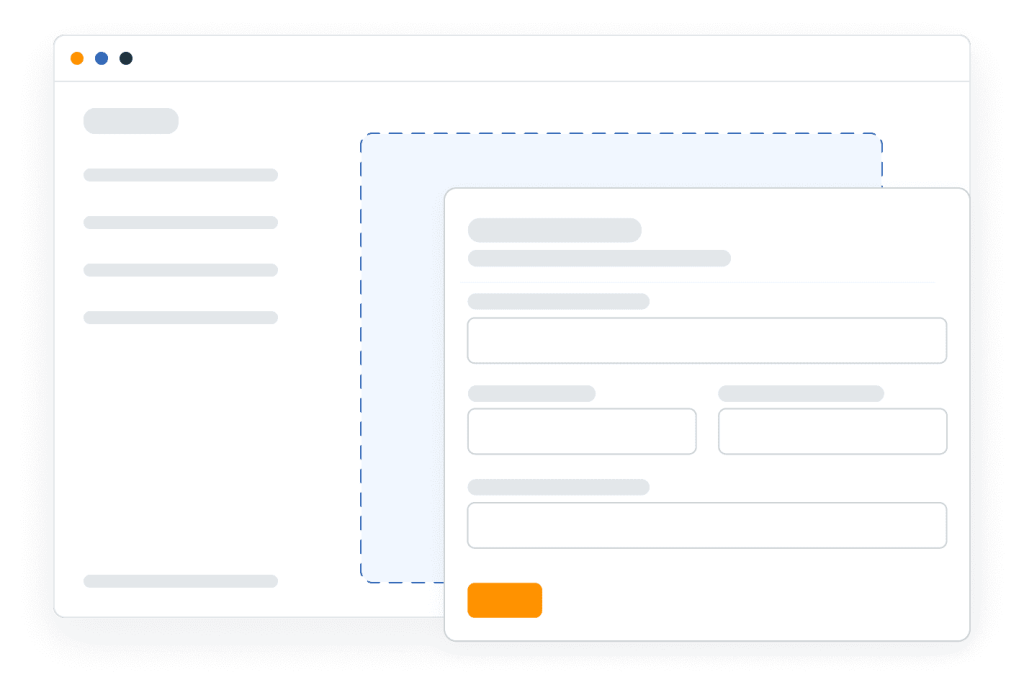 We'll add automatic reminders for you
New contacts are automatically added to your CRM with Next Actions assigned to them. You can also enable email notifications for every new lead who fills out your form.
All submissions will be organized into a dynamic list of contacts. We call it Action Stream. In the Action Stream, all contacts have tasks and reminders with due dates assigned next to them. The most urgent tasks always float to the top. This way, you won't forget to connect with new leads and will keep the momentum going.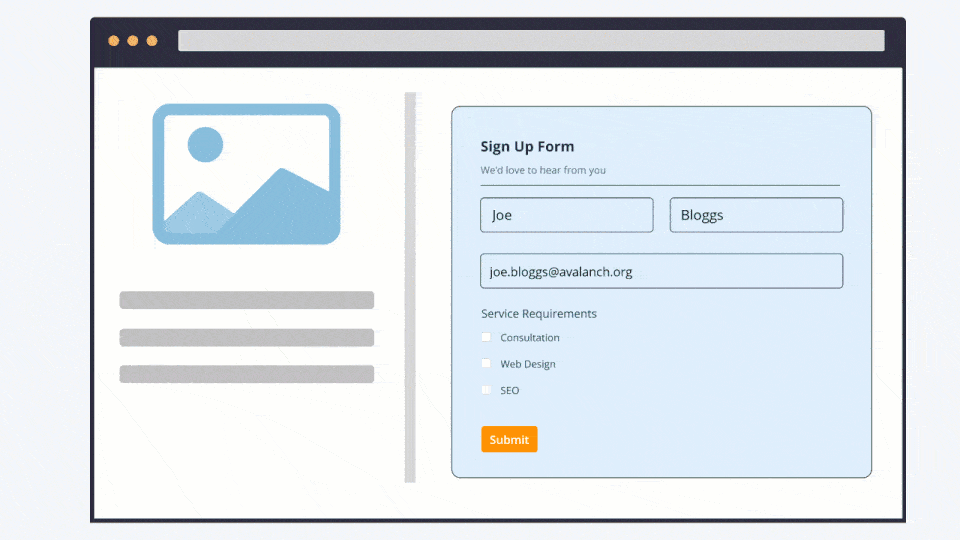 And if you want to speed up your lead generation even further, you can use Autoflow to trigger automatic follow-up emails.
Create simple online forms
With OnePageCRM's smart web forms it is easy to move your lead generation to the next level.
Try them for yourself!