Dial Less and Close More with OnePageCRM Click-to-Call
Calling is an integral part of your sales process. We know that. That's why we made sure that making sales calls from our CRM is as easy and as admin-free as possible. 
As you know, in OnePageCRM, you can easily log calls, add corresponding notes and keep track of all your customer interactions. Now, with our updated Click-to-call functionality, you can also select the calling method that suits your sales process best and call straight from the app!
Which CRM calling method is right for you?
We value your time and strongly believe that it's best spent on closing rather than dialing. So whenever you click on a phone number in OnePageCRM, we will automatically dial it using your selected calling method.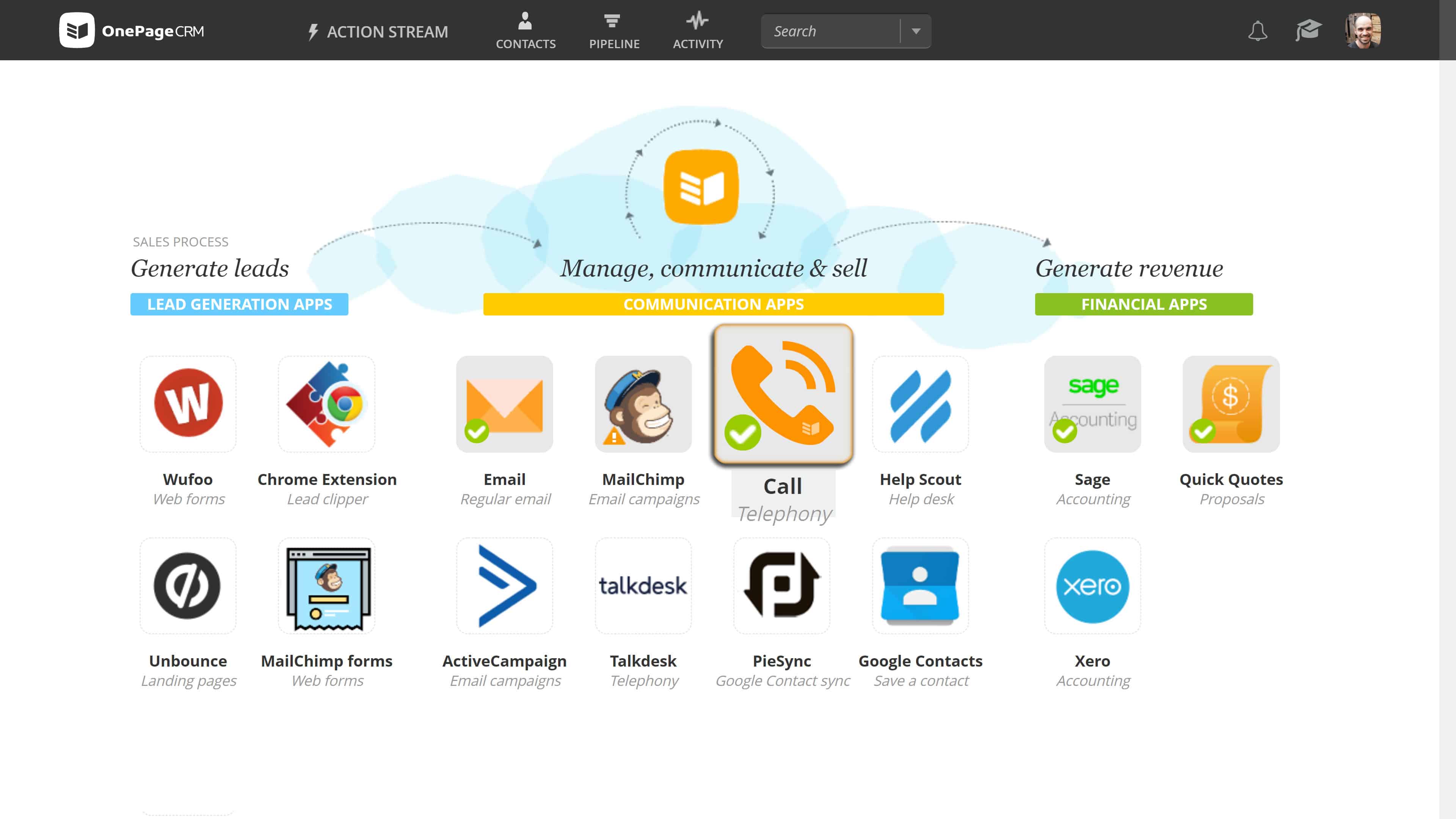 When you access 'Call' from your Apps & Integrations page, you can select your preferred calling method from a number of syntaxes.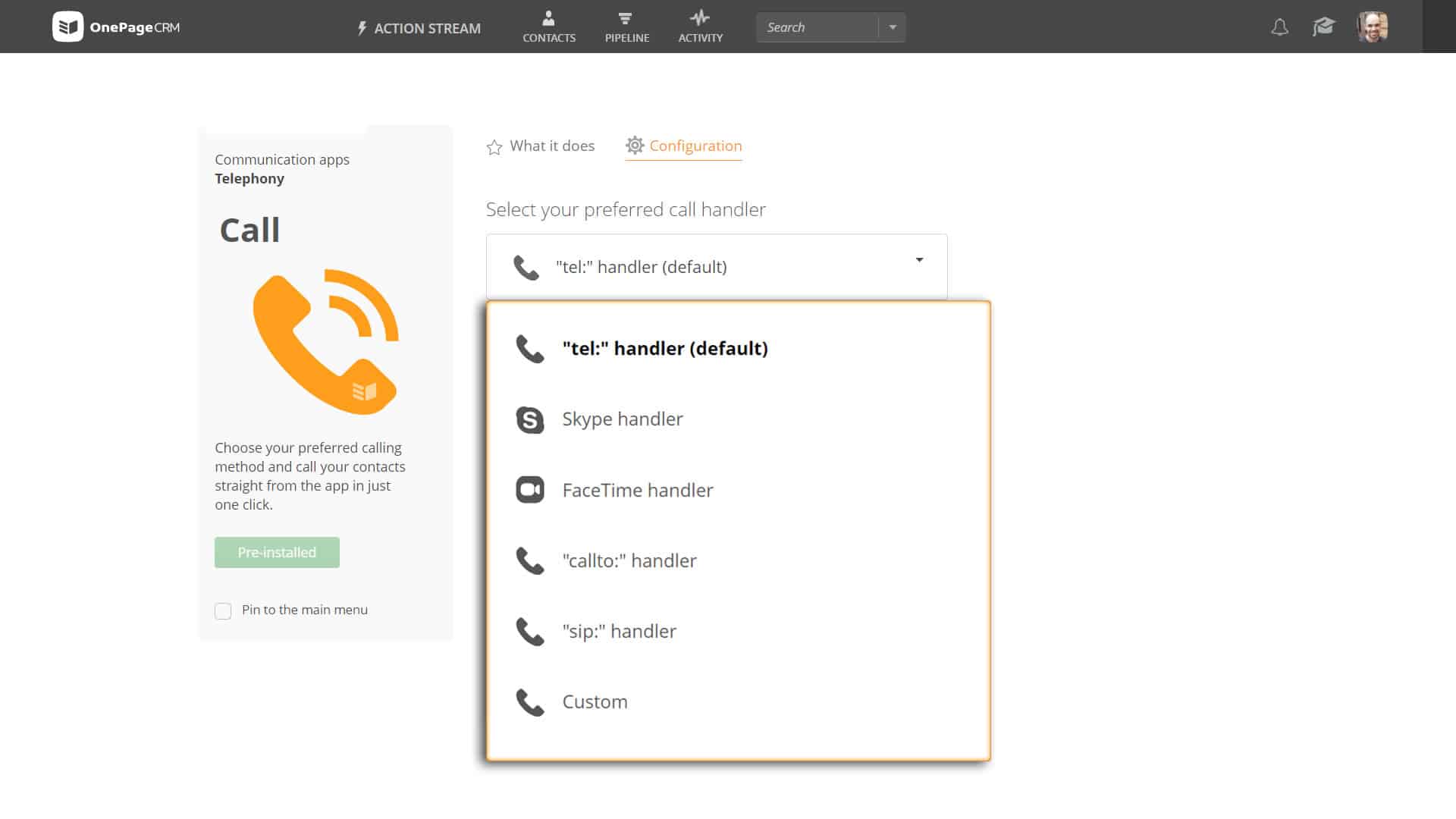 "Tel:" is the default protocol used in the majority of cases, as it offers the widest variety of calling options. If selected, your calling method will be determined by your browser. For example, Google Chrome may open Skype by default, while Mozilla Firefox will offer you a choice of any recognized apps installed on your device.
If you have a certain preference and are sure about the method you want to use, you can select one of the other dedicated handlers. For example, "callto:" that is a protocol similar to "tel:" but is primarily used to initiate calls via the Skype app.
If you usually use SIP software for your sales, select "sip:" handler from the list, and you'll be automatically connected to it the next time you call from your CRM.
Similarly, if you set Skype or Apple FaceTime as your preferred calling method, a corresponding app will be launched every time you click on the contact's phone number.
If you know the exact syntax of your preferred handler, you can enter it in the Custom field (for example, circleloop:[number}?call) and ensure it's used for all your calls from OnePageCRM.
So that's it. No more hopping between your CRM and your calling app. You focus on closing, we'll take care of dialing.
Have you tried our improved Click-to-Call functionality yet? Let us know what you think in the comments or tweet us @OnePageCRM!