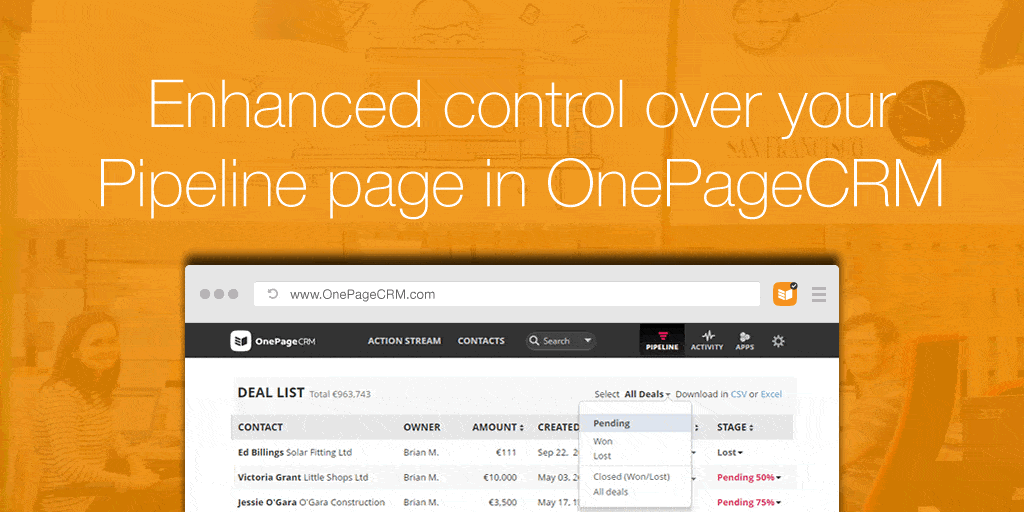 Enhanced control over your Pipeline page in OnePageCRM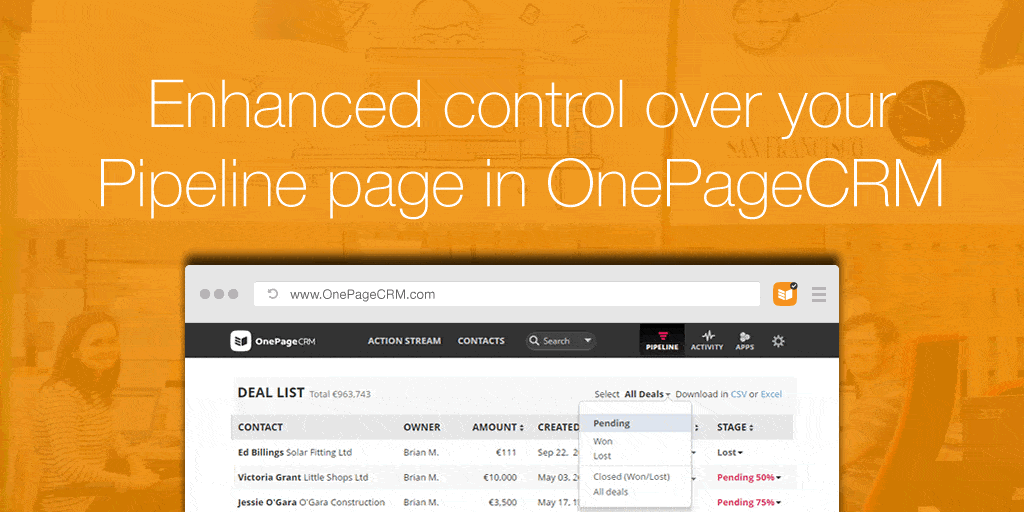 We've now updated the pipeline page to ensure a more streamlined approach to how we display your deals list going forward.
This update features a fresh layout so you can clearly see the important deal information at a glance, the option to sort based on ascending/descending order, and the ability to export to Excel (along with the previous option of .CSV).
Key elements of the Pipeline update:
Scroll below the deal Pipeline targets section to view your Deal List. The following four elements make it easier to sort and view all deals in OnePageCRM.
View your Deal List by deal type
To quickly view certain deal types, filter your Deal List by selecting a type from the drop-down. This drop-down allows you to view:
Pending: Only Pending deals will be displayed.
Won: Only Won deals.
Lost: Only Lost deals.
Closed (Won/Lost): Displays both Won and Lost deals but not Pending.
All deals: View all deals in your account.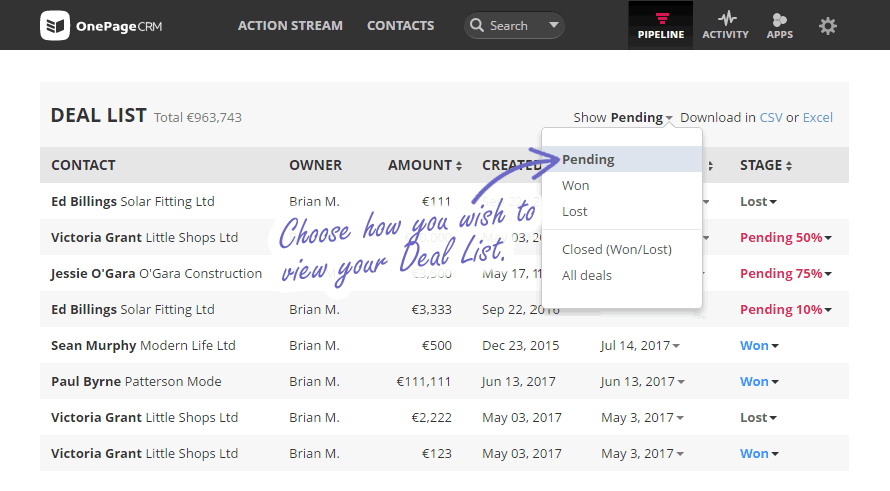 Enhanced Deal List sorting order
Depending on what deal information you are searching for, choose to set the sort order of your filter in your deal list by:
Amount: The value of your deal.
Created: The date that a deal was originally created.
Close Date: This shows the date a deal was closed for deals Won or Lost, however, if a deal is Pending, then it shows the Expected Close Date.
Stage: This can be Won, Lost or Pending (all Pending deal stages will be represented here as a percentage value).
Clicking the name of any of these will sort your deals in either ascending or descending order.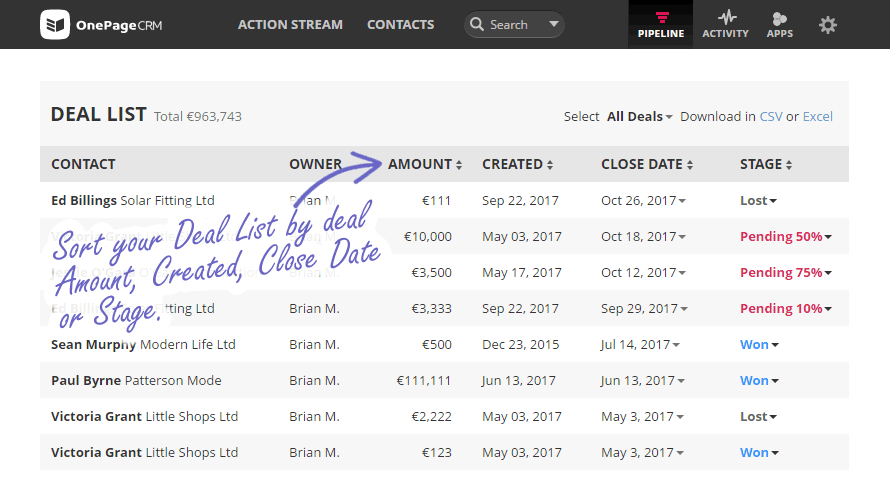 Download deals to CSV or Excel file
If you wish to export your deals for further reporting, you can quickly download the data to CSV or Excel file. This export will download the Deal List as seen on your screen (including the filters and sort order you have chosen).

Recalculate deal value
If you have more than 500 Won and / or Pending deals in your pipeline and you're making changes to those deals on this page, then you will see "Deal updated. Recalculate". You must click on "Recalculate" in order for your changes to be reflected.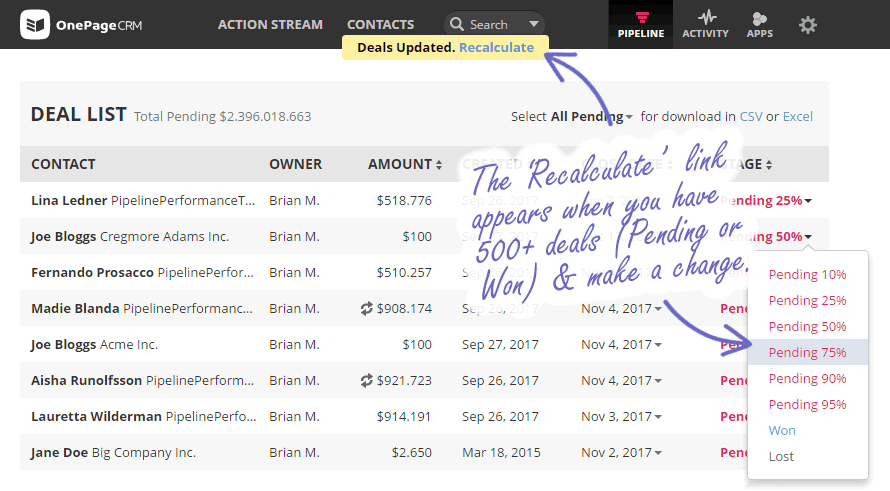 Note: If you click on a contact's name within the pipeline, it opens up a new tab with the contact details displayed, meaning you don't lose your position in the pipeline.
We also have an exciting new Kanban 'drag and drop' feature coming soon so keep an eye on our product updates page.
As with all our updates, we're keen to hear how this helps your workflow. If you have any feedback, please comment below or contact me at support@onepagecrm.com.