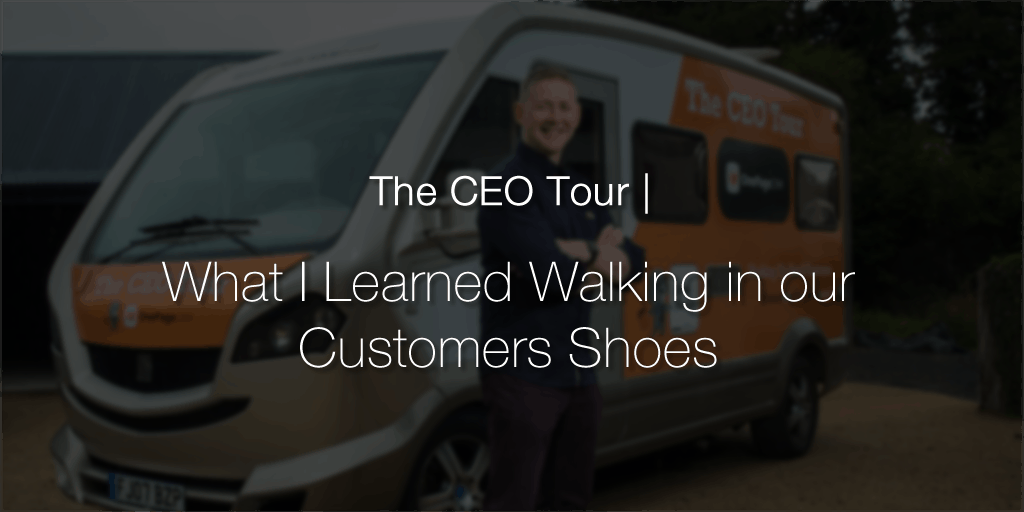 How to Talk to Customers: 7 Techniques and 21 Lessons I Learnt From Customer Visits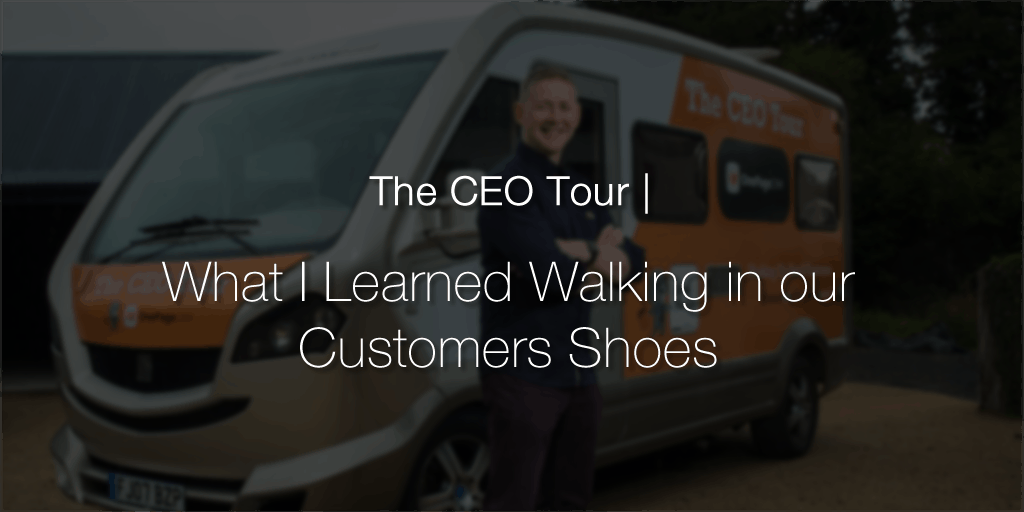 Last autumn, I set out on a 30-day trip around the UK, in a motorhome the likes of Jamiroquai's, with a crucial message to deliver — for small businesses around the world it's time to think global.
New places, workshops, interviews, presentations…. This trip had plenty. But its most remarkable part was the opportunity to spend time with our customers, sit by their side and see our product through their eyes.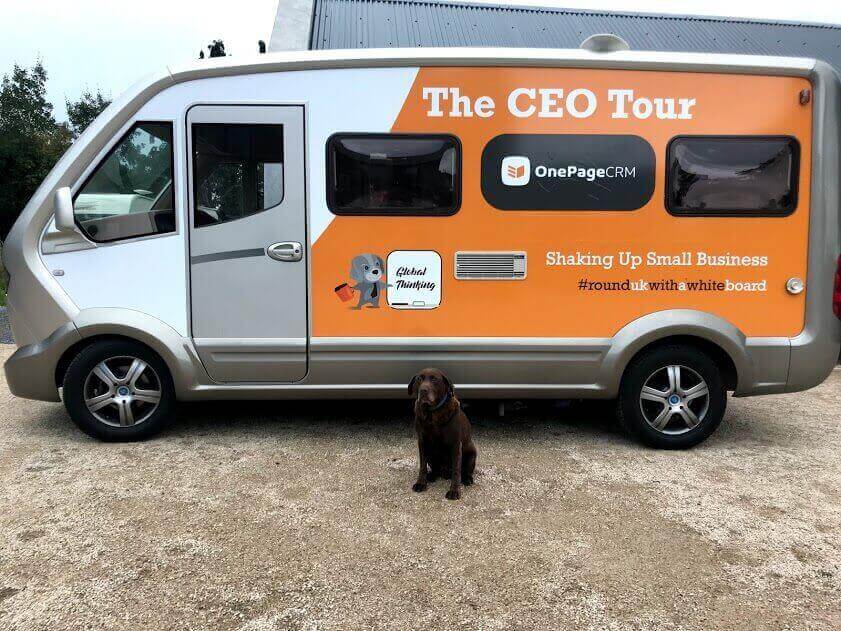 Why do businesses need to talk to happy customers?
For 30 days straight, I visited more than 20 customers and had a unique chance to walk in our customers' shoes. On this trip, I felt a lot like a doctor finally meeting healthy patients. Just like doctors mostly deal with sick people who require treatment, we usually talk to customers who need our help with a query or an issue.
In business, it's easy to go down the reactive road, while what we really need is to focus on what's strong, not what's wrong.
I met these brilliant users of OnePageCRM and got to know them, their origins and captivating life stories, and their businesses' unique needs.
There are some things that you would never get from an email, a phone call, or a web form:
How is our product actually being used?
What features work for our customers best and which ones they haven't even tried?
What puzzles them and how can we make them more productive?
Being able to form a complete understanding of our customers' requirements in the context in which they use our CRM was priceless. It's the gift that will keep on giving.
This trip was a huge learning experience and the knowledge I got during it will become the driving force for providing the best possible experience to our customers and making OnePageCRM the best version of itself.
How to talk to customers to get useful insights?
A 30-day trip around the UK taught me a lot about business success.
If you're looking for honest feedback and useful insights, here are 7 techniques I've learned on the road:
1. Shut up and listen
If you get an opportunity to meet with your customers, spend the time wisely and listen to what they have to say. Learning from it is the key to your growth. Sometimes, you don't even have to ask questions — if you just listen, they'll tell you.
2. Observe
Observing your customers at their place of work is powerful and will give you a chance to feel them. You might not even be able to imagine their concerns and they will rarely put it in an email. Little things, like being afraid to click on a button, will reveal themselves only through observation.
3. Never assume
Back in 2013, Rand Fishkin, CEO of Moz, ran an interesting experiment. For a full week, he traded professional lives with a founder of Sierra Interactive Will Reynolds. They lived in each other's apartments, answered each other's emails, and effectively ran each other's companies.
In this unique position, they could see their companies through the customers' eyes, experience their pain points, and feel their struggles. Since then, Fishkin tries to 'never assume' — his product updates and produced content all come directly from customer's feedback or raised questions.
While I might not have taken over our customers' homes on this trip, the lesson I learned was the same. I realized that something that might seem obvious to me just because I'm so used to it isn't necessarily the first choice for a customer. Assuming that I know what works best for them can actually backfire.
4. Don't build brand personas
…until you meet your customers. We often build personas that are benign. The fears, the insecurities of people you're selling to make up an important part of their image. And these can only be seen in person.
5. Tune out the noise
Sometimes it's helpful to get away from the day-to-day running of the company. You get so engrossed in small details that you might lose sight of the bigger picture. Getting on the road helped me to tune out the 'noise' and focus on listening to the customer.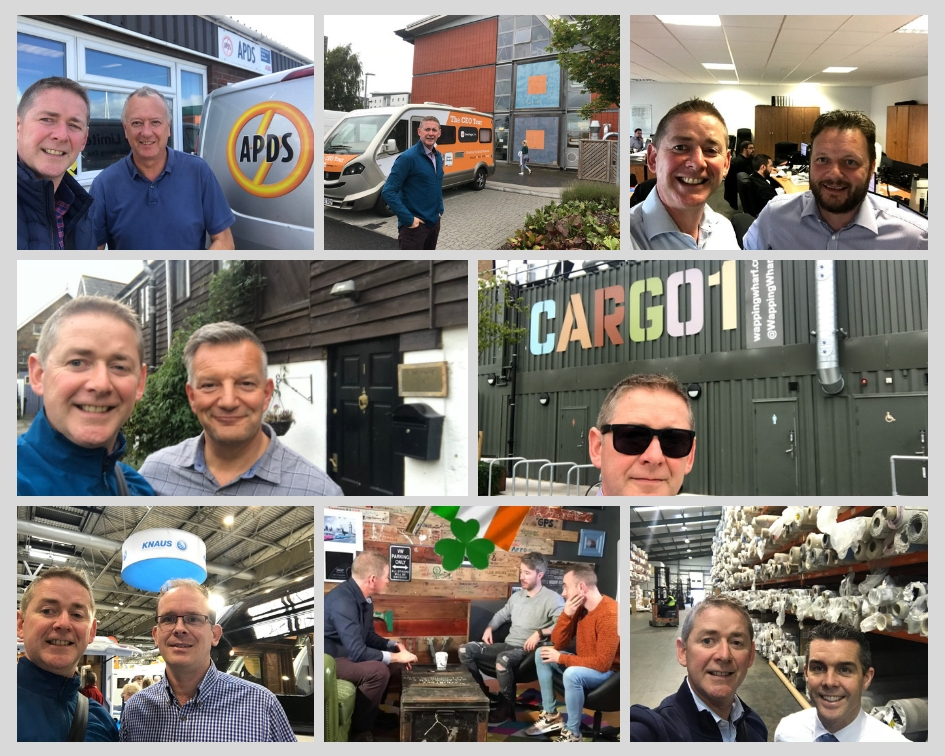 6. Always explain the why
When we build a new feature, there's always a reason as to 'why' we built it the way we did. I discovered that this might not always be obvious to our customers. It's important to explain the 'why' in a way that is simple and not overwhelming.
As a result, we're now putting more focus on video in our learning experience. It's always easier to show than tell.
7. Give to give
That is the philosophy we live by at OnePageCRM. The energy I got from meeting our customers and brought back home to our team was more than I could ever imagine. I found that sales managers are the most positive people in the world. They are the buzzing center of businesses and, as one customer put it, "You'll love a salesperson until the day you fire them."
My motto for this tour was: "I'm only here to appreciate your business, I'm not here to sell".
21 practical lessons for small business owners from real customer stories
The trip was a learning experience. Not only did I understand better our customers' needs but I also learned about their unique experiences and struggles as small businesses across various industries.
Here are a few lessons they shared with me during my visits. And the good news is that the relevance of these learnings differs from industry to industry which means that you can selectively apply them in your small business too!
1. Find your market
Digital Visitor, an innovative social media agency with a focus on travel, tourism, and hospitality, live and breathe social media marketing. They know their niche, their market, and they own it. They also have multiple awards to prove it.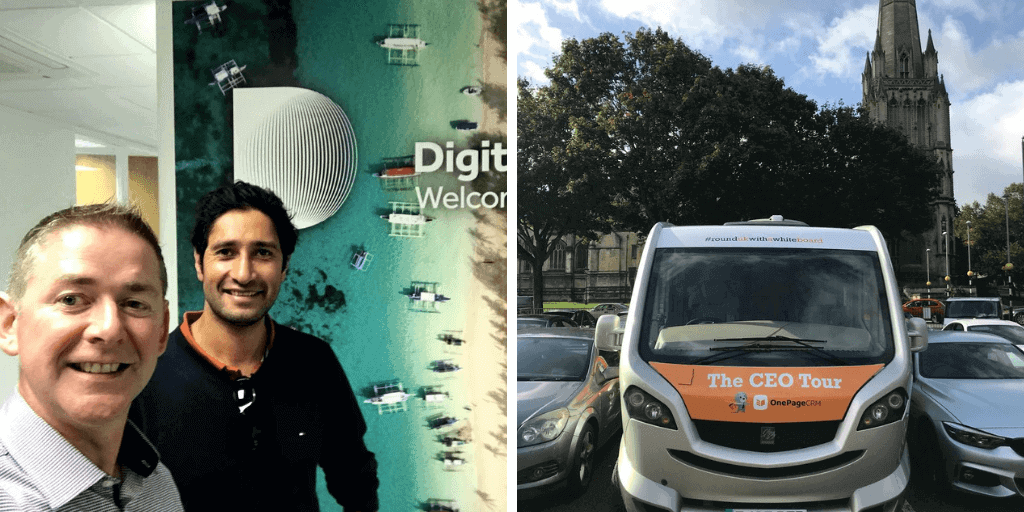 However, as Anthony Rawlins, Managing Director of Digital Visitor, puts it, it is impossible for him to allow the company to "sip in success and rest on our laurels". They are always in motion and refuse to get distracted, delivering the most "creative and yet commercially beneficial social and digital marketing campaigns" for clients from all over the world, from Japan to Catalunya.
Anthony says, "Personally, I'd rather have our message seen by an audience of 5,000 who hang on our every word, than 100,000 who gloss over what we're trying to say."
In all things digital, Anthony prefers to focus on real engagement rather than pure numbers. However, Digital Visitor still have to educate their clients, as "brands remain focused on the vanities of big numbers."
Their key to success was knowing their market, focusing on it, and not getting distracted. You get a vision, you try to aim for that vision, and you just go for it.
2. Take consistent action
I also had the pleasure of meeting with Andrew Jones, CEO of Agility in Mind, a business transformation company that teaches large and small organizations how to succeed using agile principles and practices.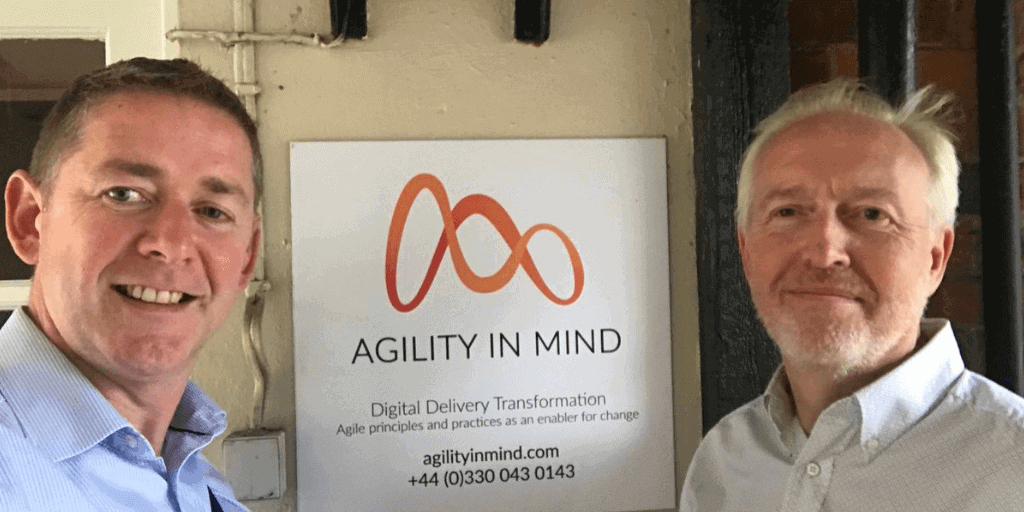 With a small team of 10, Agility in Mind achieved great results. They are a truly global thinking company, with clients from all over, including the US, Germany, and, of course, the UK. In their approach, Agility in Mind identified the core problem for each customer and focus on the next action that is needed to solve it.
Andrew Jones believes that it all comes down to action. He applies his own version of GTD ("Getting Stuff Done") to his life and work and uses the simplicity of Kanban method in his sales process: "Identifying good opportunities, making them visible, and taking regular action to move them along is all good sales management practice."
The fact that he loves OnePageCRM's Next Actions sales approach doesn't come as a surprise.
3. Be super personal
Agility in Mind faced similar troubles as many small businesses do.
Their industry is dominated by big players, overshadowing the efforts of smaller teams. However, it is small firms that offer better value. Agility in Mind will go all the way and will allocate their best (and often senior) resources to solving the client's issue.
Andrew believes that "sales come down to trust." For this reason, he decided to stop email marketing campaigns. His client communications are personal and he would never endanger his brand with a possibility of being considered "spammy."
4. Sell through knowledge and expertise
My next stop was at APDS who provide engineering solutions for the motor industry. With the mechanical/agri start in life, I was extra excited to meet the team and learn more about their sales process.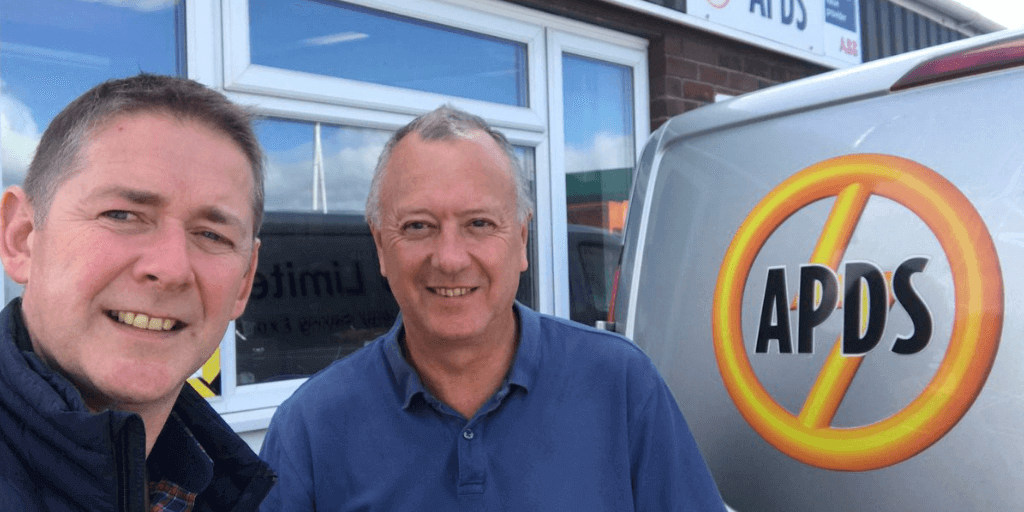 APDS have the largest stock of ABB drives, motors, and soft starts in the UK. They put service first, offer knowledge and expertise, and aim to be as environmentally friendly as possible.
Alan Jones is completely aligned with his company's values. He thinks lean and would rather take a company car for a long-distance sales call if it consumes less fuel than take his own.
Alan started the company with his long-time friend and fellow engineer Douglas Pitt over 18 years ago. From day one, they have established a "no tricks, no mental games" sales policy. They sell through knowledge and expertise instead.
Alan knows his market inside out, delivers expert client service, and focuses on getting stuff done. It's no surprise his team of 21 is humming like a Rolls-Royce engine.
5. Trust people you hire
Cadventure supply 3D building design, engineering, and presentation software and services. They provide innovative solutions to bring their client's ideas to life. Even extending to photo-realistic miniature human replicas. Hugely successful in their domain, their market is domestic, not global and their focus is the UK and Ireland.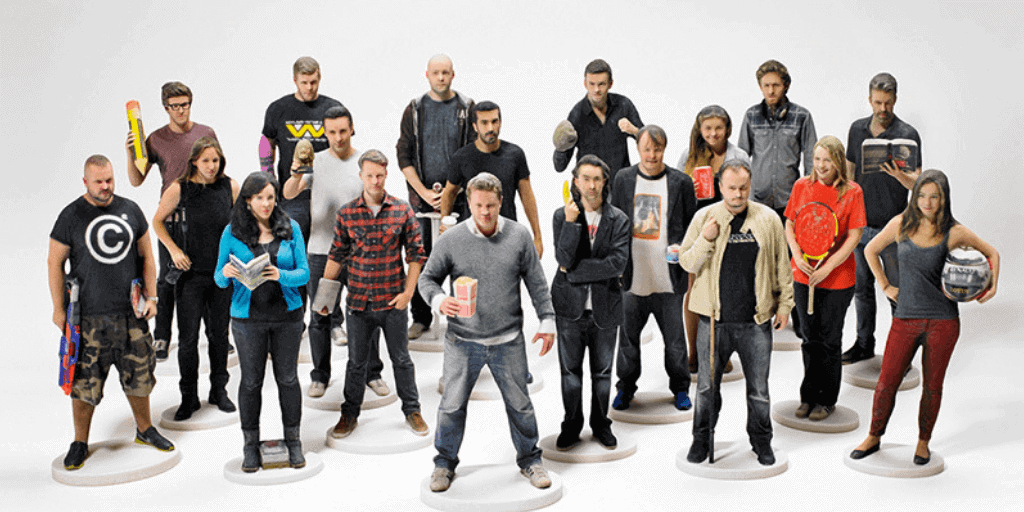 Founder Elaine Lewis and Patrick McNamara, a super sharp sales manager (from Roscommon!), are sales and productivity masters. They are action-focused, productive, and organized.
Yet, the magic ingredient at Cadventure is the ethos that people are the key to success. Elaine welcomes new hires by saying, "You must be good, I only hire good people!"
6. Be visible online
I believe in the 'build it and they will come' rule — make the product so good that people start talking about it. This way, your customers become your best brand ambassadors. In fact, that was the foundation of OnePageCRM.
But what if potential clients can't see your business in the first place? Today, if you are not online, you don't exist. For better or worse, if a local business wants to expand, get noticed, and stay competitive, they will have to cross onto the digital side.
Paul Trilk and David Pearson from Success Local have come to the same conclusion the hard way — through their own experiences. While working in retail, Paul realized that his peers with no online presence were falling away fast. No matter how good of an in-store guy you are, your digital competitors will always have an upper hand when it comes to reaching new clients.
That realization prepared the ground for a new business. Paul joined forces with David and opened an internet agency that puts local businesses on the digital map.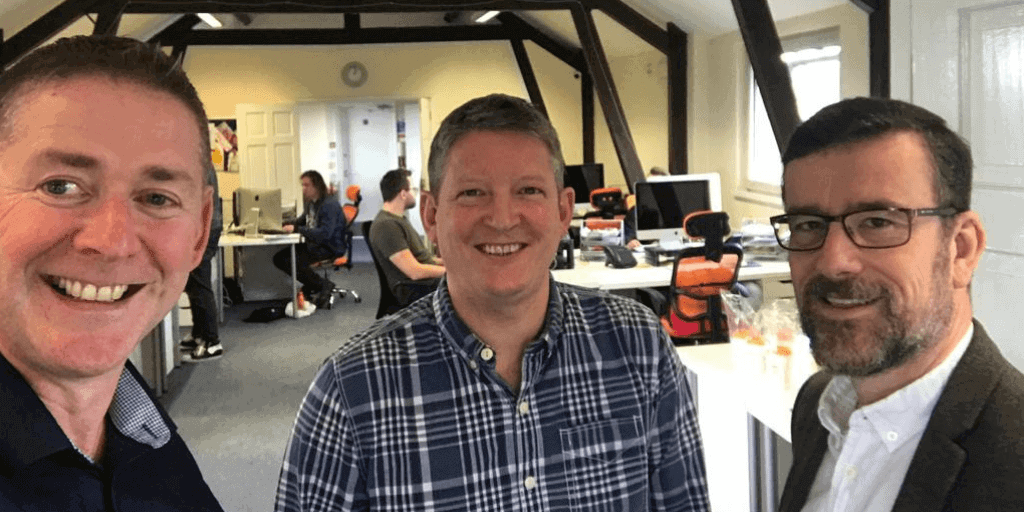 7. Build an honest reputation
While their business focuses on boosting the companies' presence online, David and Paul prefer the offline, personal approach to client relationships.
It's great to see that, like most companies I've visited on this tour, they put trust first. They don't use 'sales tricks', are honest in what they do, and have a portfolio of long-term clients to back them up.
I think that the very mix of a global vision and a local touch is what sets Success Local apart. At the end of the day, they do much more than create websites and bring their clients online — they empower the local community. They give small businesses a boost, an opportunity to compete with the 'big guys', to start thinking national and even global.
8. Keep your field, remote, and office teams in sync
Historically, Nottingham has been a city of free thinkers. It is only fitting that the company I visited in Nottingham, Birchwood Price Tools, 'encourage free thinking' as one of their core values.
Birchwood Price Tools are the leading manufacturer of workwear and site equipment in the UK and received multiple awards for outstanding customer experience and team culture.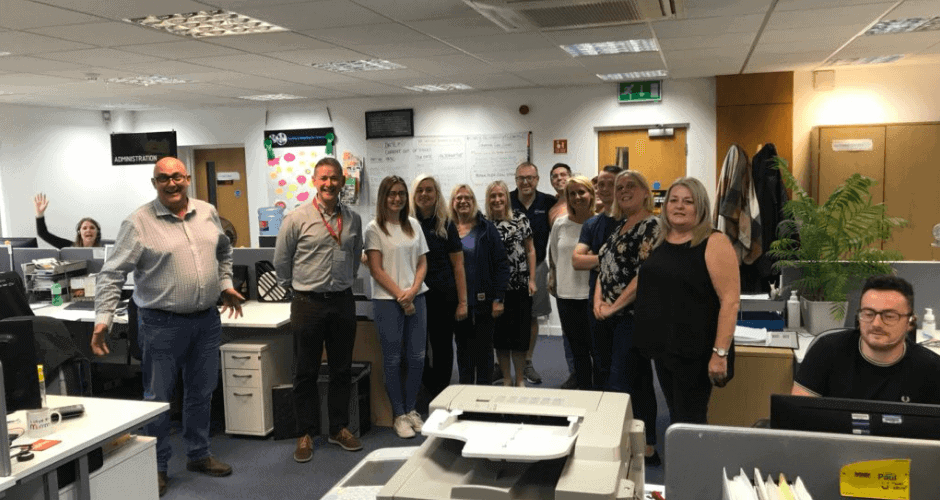 The BPT team are incredibly in sync and always push each other to go that bit further. By connecting the field sales reps with the office team, they managed to provide more accurate quoting, avoid delays in customer communication, and improve overall team efficiency.
9. Cultivate relationships
Since the UK introduced the Small Breweries' Relief back in 2002, breweries producing under 5,000hl (880,000 pints) a year received 50% tax break. This led to a boom in the growth of artisan breweries who could now compete with the 'big guys'. Where there were a mere hundred breweries 10-15 years ago, now there were over 2,000. The competition is fierce.
According to Steve Taylor, the founder of Recoil Brewing, it is not enough to produce a great product. The key to staying ahead is very 'human' — you have to build relationships with the pubs. The pub owners are the ones who decide whether people will actually get to taste your beer. Due to the nature of the job, scheduled a meeting often means you have to stay flexible and adjust on the spot.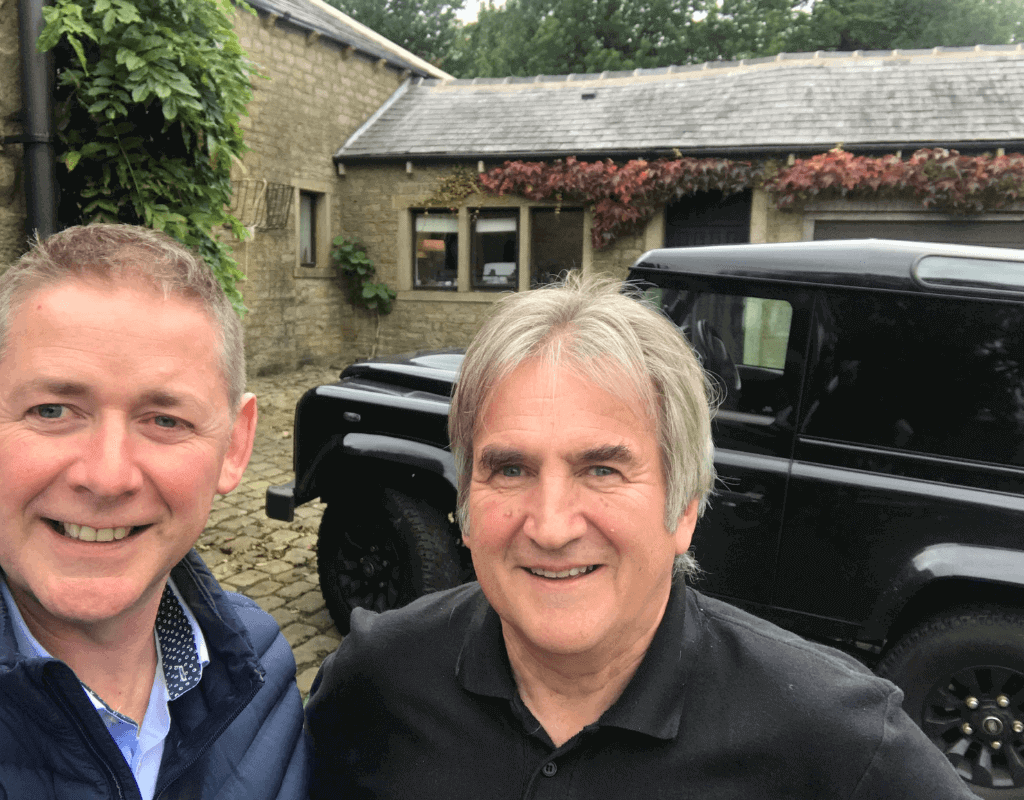 10. Embrace technology
My next visit was to Sutherland Black, a firm of Scottish Accountants operating in Livingston and Edinburgh. Unlike many other accounting firms, Sutherland Black didn't start with a partner leaving a bigger company with a couple of good clients in their pocket. John Mclaughlin and Rob Meredith built their firm from scratch.
John and Rob told me that they started Sutherland Black to provide a 'different kind of accountancy service.' They are straightforward in their approach, offer a fixed price, and guarantee to waive their annual fee if a client is charged for a service that they haven't agreed on beforehand.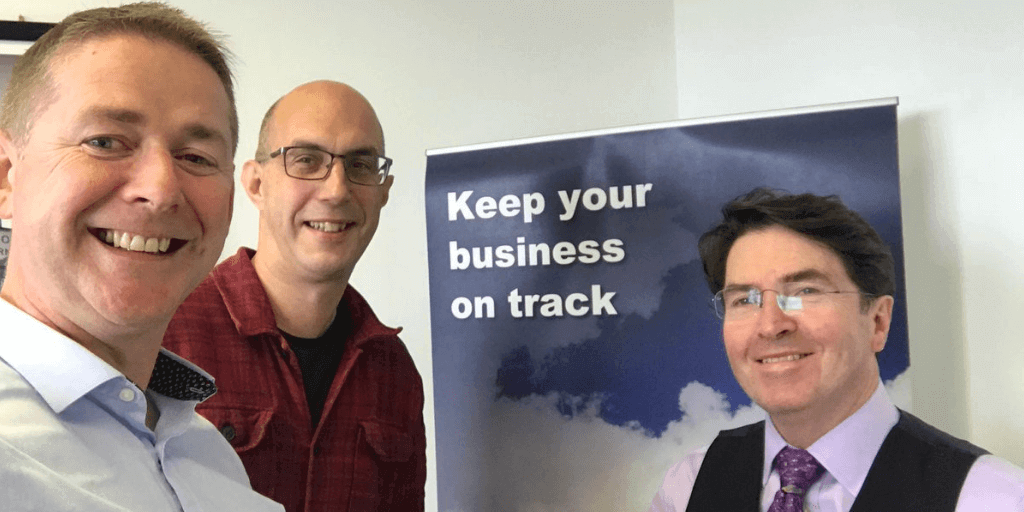 The most interesting thing I learned, however, was that traditional accounting is dead.
Instead of lengthy quarterly reports, clients want access to real-time information at their fingertips. In order for modern accountants to provide this they need to understand and embrace concepts like AI, machine learning, the cloud, and integrated systems.
Today, most of the accounting day-to-day work can be automated. The bookkeeping tasks are taken care of by cloud solutions like QuickBooks, and computers are evolving to process even more data.
The good news is it gives accountants more time to focus on high-level tasks, like supporting business development decisions, tax impact consultations, partnership agreements, or financial strategies. Plus, businesses still need to be trained in new ways and solutions.
Digital doesn't render small businesses obsolete — it pushes them to embrace the change and step up.
11. Tailor solutions to your needs
During my visit to London, I met with Dave Simpson from STS First Aid.
STS First Aid is an established company that has been providing London businesses with professional courses in First Aid and Health and Safety for the last 30 years. While they work with industry giants and have courses booked for every week, they retain a very personal feel of a family-run business. Dave doesn't only run the company — he is a trainer himself.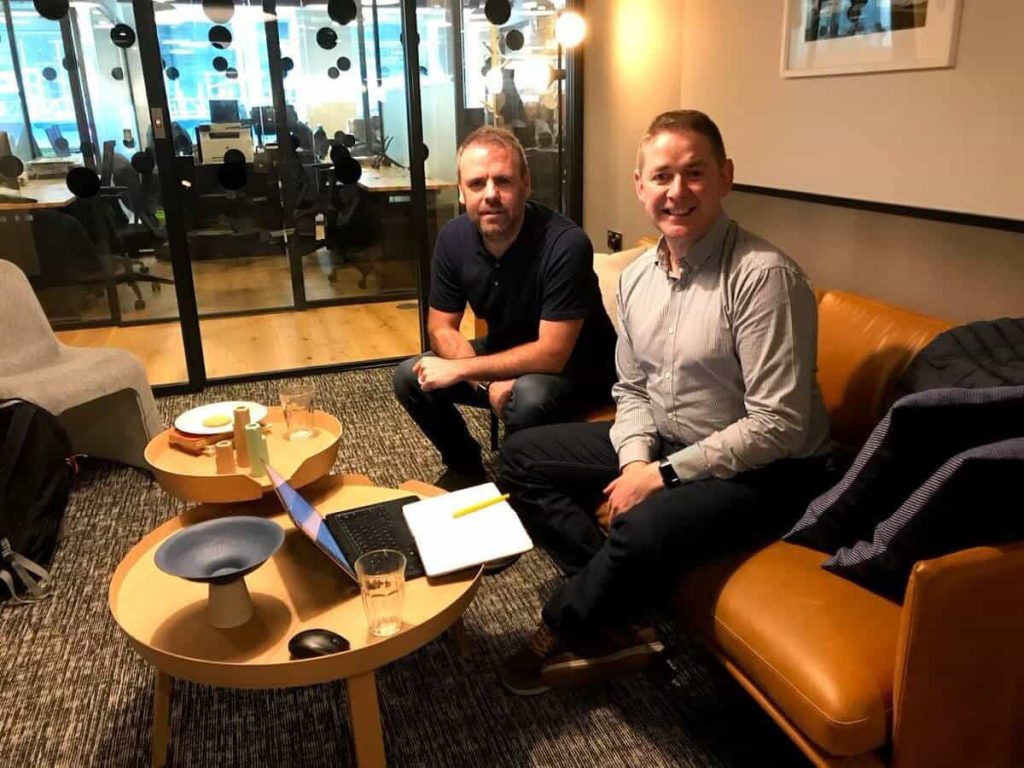 When it comes to efficient sales management, there is no one-size-fits-all. Every business is different and finding a tailored solution that fits their needs is a good challenge.
In the case of STS First Aid, I had to come up with a solution to their problem of logging customer courses. To do that, I had to understand the company's process in detail and it worked. It was a great learning opportunity and it was the flexibility of the system which made it possible.
The key to staying flexible is a good imagination. Our great support team always find (and invent) the best ways for our clients to get the most of our system and become more efficient.
It is both a learning and a teaching process.
12. Deliver exceptional customer service
Abica is a Glasgow company that provides telecoms and IT solutions for businesses. Having been in telecoms for over 25 years, David Munro, a co-founder of Abica, offers a depth of knowledge to his customers.
Instead of trying to hard sell the company's services, he shows what they can do for a client and backs it up. He provides his clients with a straightforward solution to their problems. A lot like us at OnePageCRM, David puts service at the center of his operations and would rather overdeliver than not meet expectations.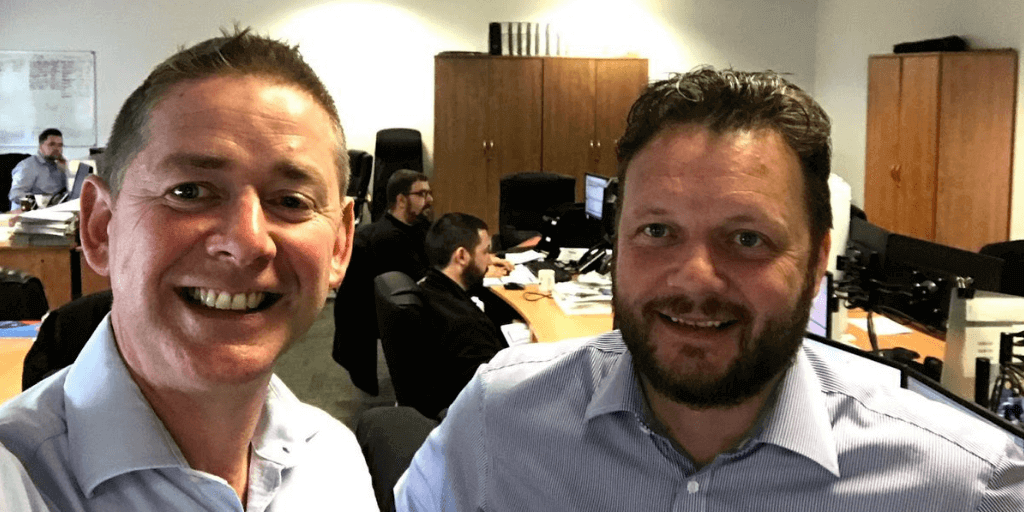 13. Don't delay your follow-ups
When it comes to the sales process, David Munro, a co-founder of Abica, believes in the immediate response and follow-up. 'If somebody is looking, you should speak to them there and then.'
This ground rule resonates with Dr. Oldroyd's Lead Management study at MIT. It showed that the odds of making successful contact with a new lead are increased 100x if you call within 5 minutes versus 30 minutes. And your chances to qualify a lead when calling within 5 minutes rather than half an hour are 21x higher.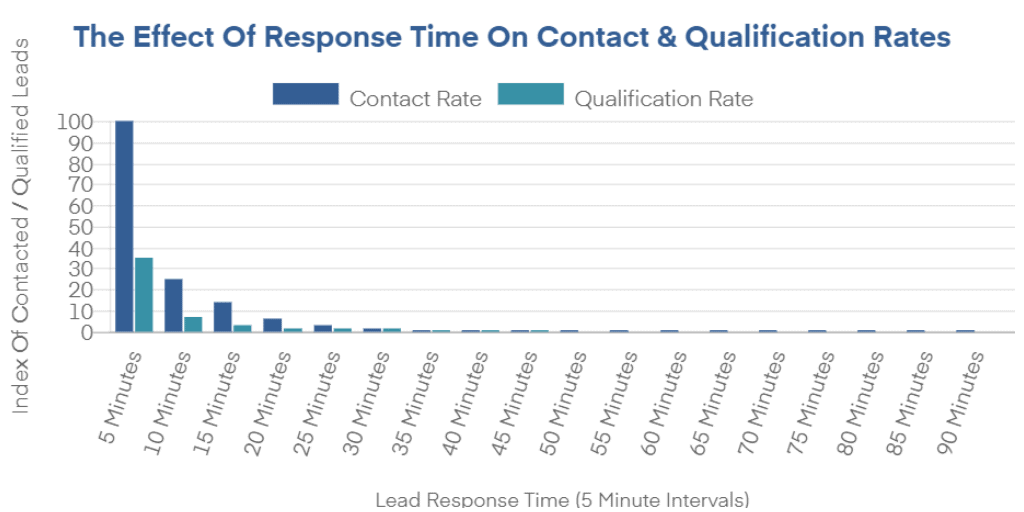 David believes that these numbers are even steeper. For him, the golden time slot lies between 30 seconds and 1 minute. Follow up with a lead within the first 30 seconds and you'll scare them off. Wait longer than a minute — and they might be gone off doing something else.
The moment a lead reaches out, be it via a form, email, or a phone call, they are at their highest level of interest in your product or services. You're at the forefront of their mind, making it a perfect time to reach out.
14. Build and nurture trust
Cityzen Design is a diverse team of architects, architectural technologists (surprisingly, a whole different thing), and engineers, that come from all over, from Basque Country to South Africa. Aside from residential projects, they take on less common initiatives like the installation of solar panels for an energy co-op or container emergency housing for homeless people in Ealing.
They also have a CRM champion of their own. Rachel Goldberg is a super-focused and organized consultant (with uncovered Irish roots!) and a productivity guru. She sets up the processes, trains the team in the productivity ways and, most importantly, leads by example. It's always great to see a GTD master at work!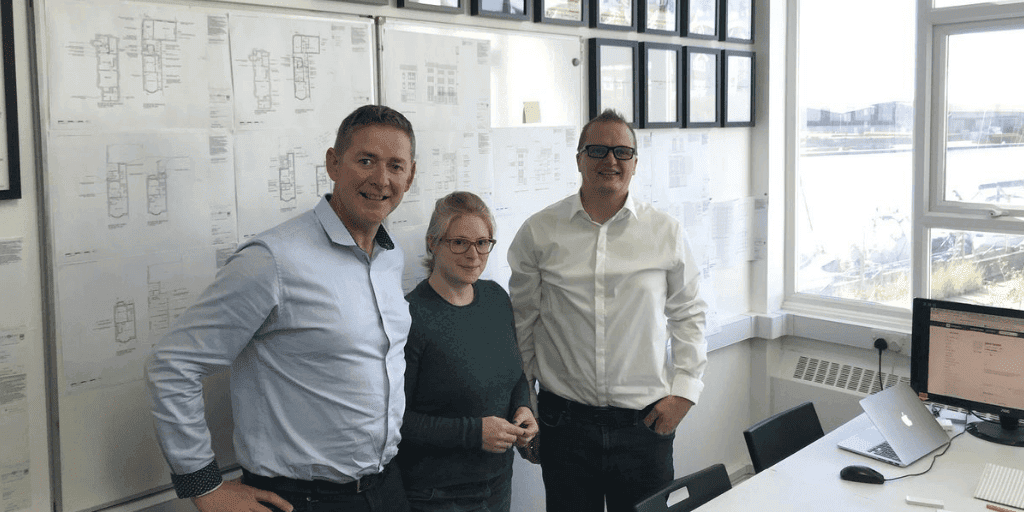 During my visit, we talked about the importance of trust. Trust is everything. Clients put their trust in you and hope you know what you're doing. You should never betray it. But it's also important (and often difficult) for clients to let go and let you take care of things.
All sales activities come down to building trust. You have to believe in the person you're buying from.
15. Become part of the local community
I'm very much a community person and naturally drawn to spaces that bring people together so they can help each other and grow. Coming from an agricultural background, I love everything to do with food. And as a startup founder, I appreciate the initiatives that support independent companies and push them to go a little bit further.
Wapping Wharf's CARGO ticks all the boxes.
Located just on the Bristol's Wharf, CARGO is a super cool local hub of restaurants and retailers housed within converted shipping containers. The key word is 'local'. No multinationals are allowed here – local enterprises only. It gives a great boost to small businesses, empowers them. It's important to know that you won't be overtaken by a 'big guy' tomorrow.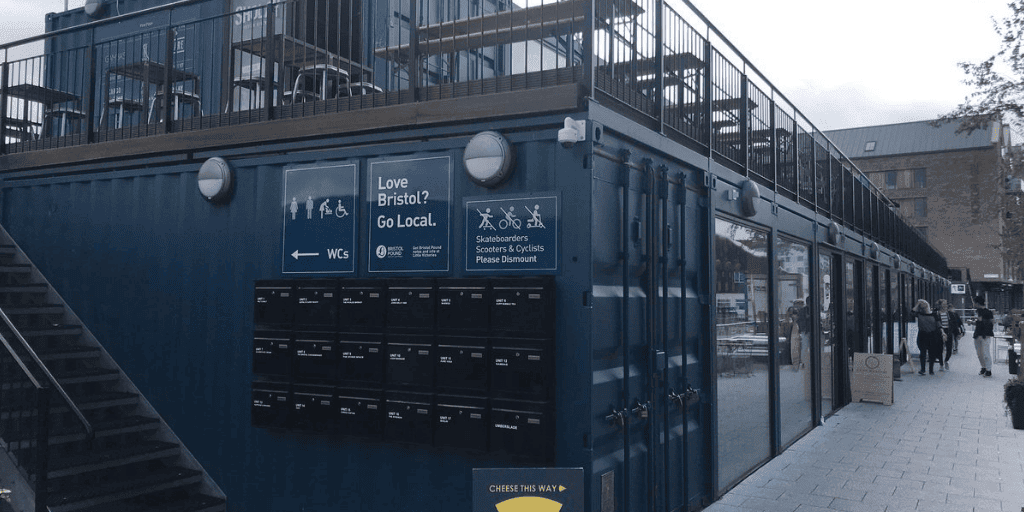 Its concept is quite unique for Bristol. There's Engine Shed 2, that uses shipping containers for offices, but CARGO are the first to claim them for retail.
The format is not the only thing that sets CARGO apart. What makes a whole lot of difference is the community. Independent businesses here help and support each other. Restaurants get meat from the butcher two containers away, interior design guys come together with cheese and wine producers for the events, and occasionally all of them go out for lunch.
Locals love coming to CARGO as well and their support is what makes the businesses there develop and grow.
"Quite apart from the shipping containers, what makes the place unique is the extraordinary community of business people based there and how they support each other," – Stuart Hatton, Director of Umberslade, the developers behind Wapping Wharf & CARGO.
16. Develop on your own terms
When it comes to launching a business, it's easy to start over-analyzing things and doubting yourself. You can always find reasons why it won't work. The difficult thing is to take the first step. The road will be built as you start walking, but that first step is up to you.
CARGO gives small businesses more than space. It gives them the opportunity to develop the way they want. They get a blank canvas and can create something different, something very "them." And all that with the support of the community that says, "yes, you can do it – we have."
17. Turn challenges into opportunities
Established in 1980, Flanagan Flooring Distributors has rapidly grown to become a reputable leading wholesale distributor in the flooring market. Flanagan Flooring is very much about the people so when they were faced with the recession in 2008, demand dropped and the need for employees dropped with it. Having to let people go was the last thing they wanted to have to do.
Growing up in a family business environment with a work-hard ethic the Flanagan family weren't going to fall at the first hurdle. They saw this challenge as an opportunity and expanded southward into the Republic of Ireland, opening a Dublin warehouse and distribution centre.
This business decision resulted in all employees keeping their jobs. It's evident across the warehouse in Co.Down that everyone is valued and a huge sense of loyalty runs through the veins of the business.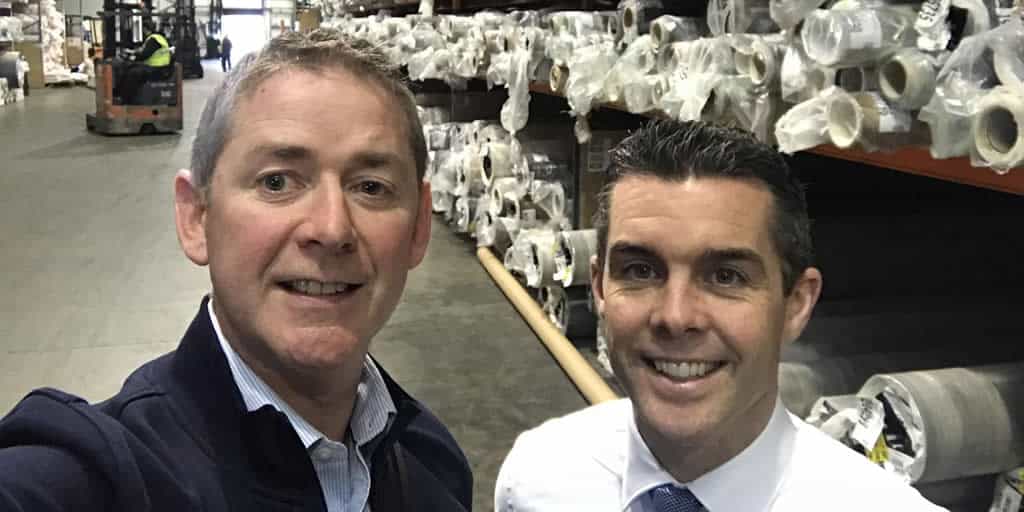 18. Stay laser-focused
What does it mean to think like an entrepreneur? Is it the infamous outside-the-box or does it mean setting that box on fire and starting from scratch? And are you supposed to be born with that special little something or can you just pick it up along the way?
Ricky O'Donnell, CEO of RJDM Studios, an animation company in Northampton, didn't think of himself as a born entrepreneur. At least, not from the start. As a kid, he was inventive and creative. When he was 10, he got into animation. He would create short films the hard way: with VHS and stop-motion. When he grew up, he decided to turn his passion into a career.
Having graduated from the biggest animation university in the country (National Centre for Computer Animation), Ricky joined the freelance ranks, but after a while, he wanted to go bigger, open a company of his own. The trick is, you can't be successful if you don't give your project your full and undivided attention. At some point, you have to take a leap, leave your comfort zone behind, and focus everything you've got on making it work.
Just like RJDM, OnePageCRM was originally a side project. And just like RJDM, it didn't really pick up until I abandoned the security of my 'day job' and made it my main focus.
Both Ricky and I took that leap and faced the same problem. We now had a business to run. All of a sudden, we became entrepreneurs.
I'm an inventor by nature and I think Ricky is a natural creator. Invention and creativity go hand in hand and have one major thing in common — they happen in isolation. Inventors don't need people around them.
Our main feeling is "Leave me alone in the garage and I'll crack this on my own." Creative people usually want to do just that — create. Managing people, strategizing, and continuously focusing on one and only one project — your business — don't necessarily come naturally. We had to teach ourselves.
During our chat, Ricky and I realized we had a very similar journey. Books, talks, podcasts, systems, processes…. We consumed thirstily every bit of knowledge we could find to make us better entrepreneurs and our companies more successful. In search of a lean software to help organize his company's sales operations, Ricky found OnePageCRM and stayed with us these 7 years.
19. Build a network of like-minded people
RJDM grew and established an impressive portfolio, from global projects for the giants like MTV, Top Gear, Land Rover, and Audi to award-winning short films for humanitarian causes.
While it would be easy to just rest on his laurels, Ricky focuses on sharing his hard-earned knowledge and experience. He lectures in universities, helps SMEs learn from the journey of the big guys, and runs a successful business network — Success Leaves Clues.
It is a club of ambitious entrepreneurs who get an opportunity to learn from each other, share their stories, and mentor other companies who want to achieve a "millionaire and billionaire mindset."
As Tony Robbins, a life coach and an author with a net worth of $480 million, puts it, "If someone is successful not once, not twice, but continuously, they are not lucky. There's something they are doing that's making their lives extraordinary. Instead of envying them — learn from them."
Ricky doesn't think local. His network is already international and with the potential access to virtual reality software, it has all the chances to go global.
20. Do things that don't scale
During my visit, Ricky O'Donnell, CEO of RJDM Studios, told me about how they make sales interactions more personal.
Everybody is talking about the need to make sales more personal. We all know that people prefer to buy from people rather than receive yet another generated message. Yet, more and more companies opt out for making their processes more automated. It's easier, it saves time, but it won't win you any favours with your customers.
RJDM decided to go that extra mile and welcome every new customer personally. With Bonjorno in trial, they can send an MMS to the customer's phone no matter where in the world they currently are. Nothing is pre-scheduled or pre-recorded. It's live and personal, every time.
In a way, that's what the CEO Tour is all about — getting on the ground and delivering the message in person. Just instead of a smartphone, I decided to go with a motorhome.
21. Find ways to retain talent
There are many HR companies and tools out there asking the same question, "How do we manage people who are looking to be inspired and motivated even when just coming in and doing a very ordinary job?"
RJDM has introduced a great internal 'point' system that rewards team members for going 'above and beyond', be it staying late to finish a project or boosting the team's morale by telling a timely joke. The whole team can see the 'point score', anyone can award or dispute a point, and everyone is engaged.
In OnePageCRM, I want my team to feel included, feel that they are a part of something great, fulfilled and that they are enjoying themselves and having fun. It is especially important and challenging because half of our team works remotely from around the globe. From our side, we do everything to make them feel connected and involved, from international team gatherings to creating an office where people actually want to come (log) in to every morning.
Conclusion: Why it's important to talk to customers
This trip was a revelation. I had a chance to actually see the impact that we're making.
I met a company that took their Net Promoter Score from -6 to +46 by using OnePageCRM. The experience of walking into the room with OnePageCRM simultaneously open on more than 20 screens and getting to hear how it's used by 40 users was incredible.
Another customer adopted our CRM to his super simple sales process of buying leads and nurturing them through follow-ups using our system. He had a healthy conversion rate of 100/1.
Don't get me wrong, the trip had its bumps.
Google Maps led me down roads that were not suitable for motorhomes. Finding WiFi to catch up on the work at home or just jot down some feedback was an adventure in itself. Traffic was pure madness. And the length of meetings was completely unpredictable — they could take anywhere between three and six hours.
But in the end, it was all worth it.
Throughout the trip, I met amazing, interesting people. From those who managed the campsites and were always very welcoming to small business owners selling ice cream from shipping containers. And, of course, the feedback I got from our customers, the lessons I learned were priceless.
I came back home with a wealth of knowledge and action points on how we can make OnePageCRM better. We have the best customers, and we're proud that they've chosen our software to help them grow their business. Seeing and hearing it firsthand was overwhelming. One Sales Manager said to me, "You've no idea how much your CRM makes for us!" and that just blew my mind.
Thank you all for allowing me to peek into your work lives and experiences, sharing your stories, and giving me the unique opportunity to walk in your shoes!