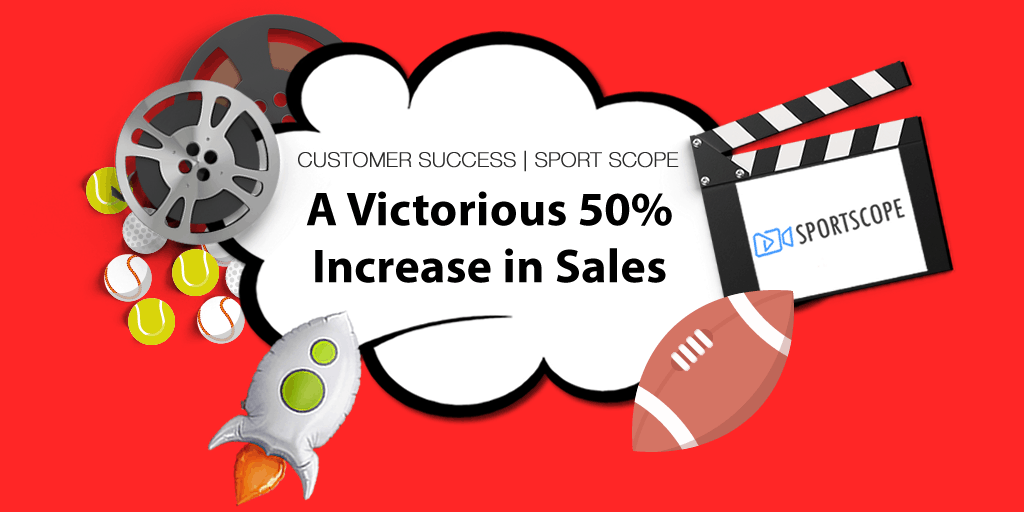 Sport Scope: A Victorious 50% Increase in Sales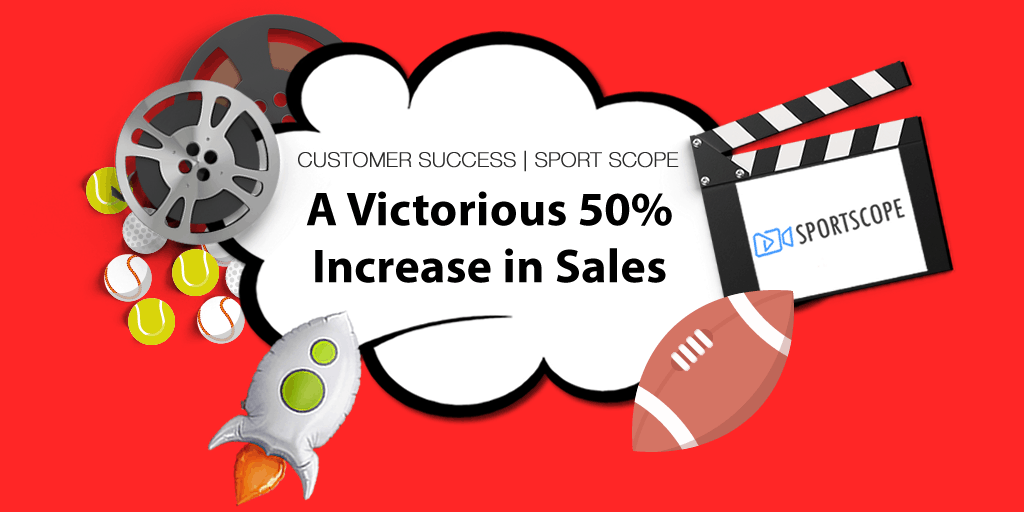 On a mission to provide high-quality results at Sport Scope, Dixie Siegler, the Sales Manager with over 10 years of experience, found that implementing a sales-focused CRM was a game-changer for their business.
From a sales perspective, she was aware of the importance of using an effective follow-up system in order to build up trust and confidence with their customers. However, finding one was the problem.

After an extensive search, she found OnePageCRM and has seen incredible results – Sport Scope has doubled their sales and hugely improved their customer service.
Headquartered in Spokane Valley, WA,
Sport Scope
is a leading producer company of endzone cameras and sideline instant replay. Since launching in 2011, their mission is to change the industry standards by offering a complete end zone camera package that is extremely easy to set up and use for an affordable price. Their entrepreneurial owner, Derek Taylor, originally created it for a local high school team that simply could not afford the systems already on the market and this initial idea soon turned into a very successful business.
An exhaustive search for the right CRM
Prior to using OnePageCRM, Dixie had tried several other CRMs.
However, she found that they weren't flexible enough for her needs. Dixie wasn't able to customize them based on the information she required for her 2 primary teams: Technical Support and Customer Support.
As Sport Scope was growing exponentially, this was starting to become a growing concern. Dixie needed a system to help her effortlessly track and segment data, as well as ensure effective cross-team communication.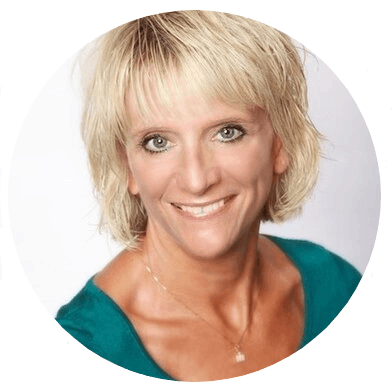 "We didn't have a way to effectively communicate with each other about an update, a sales-related or a technical query coming from a customer. "
Dixie Ziegler, Sales Manager at Sport Scope.
Keeping everyone on both teams in the loop about various updates with their clients was also turning into a real nightmare, however, identifying this was an issue was half the battle.
Fortunately, after an exhaustive search, she had finally found the right system in OnePageCRM and everything changed for the better.
Simplicity is key
Getting up and running with OnePageCRM was quick and easy and this was a huge plus for Dixie.  The onboarding process was effortless too, which made training new team members much easier.
"We've used other CRM's in the past. OnePageCRM is by far the most user-friendly and easiest we've ever used."
It took approximately one week for both teams at Sport Scope to set up and fully implement OnePageCRM. They started by adding details and descriptions for their products and services, customizing the account, and creating additional fields.
They gradually imported their contacts and started the follow-up process. This helped each team member to get used to all the features and be more organized as they continued to progress.
Dixie highlighted that her favorite part about OnePageCRM is the ability to create Tags and Custom Fields so she can log the details related to her two teams separately. Tags are easily visible at a glance, so when members from one team access their contacts, they can instantly recognize which type of customer they are referring to.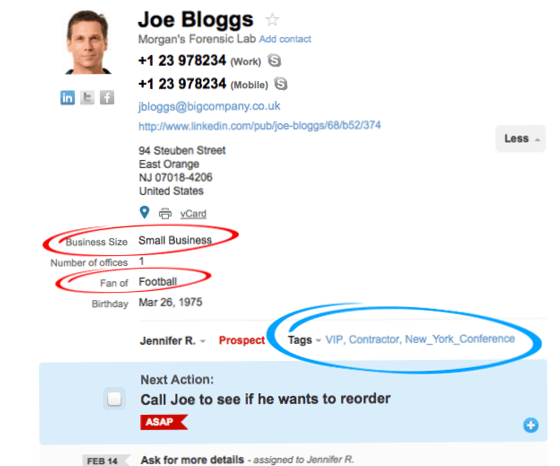 "I like how I can customize OnePageCRM for our two teams. This is a huge benefit as we can tailor it using Tags and Custom Fields."
In addition, by using Deal Items they can easily check deal-related information relating to the customer type and the purchased products or accessories.
"OnePageCRM is fluid, comprehensive and easy to use. It allows you to be as detailed as you want and as simple as you want."
Within a couple of weeks, the whole team noticed a dramatic change in their productivity levels, and they experienced none of the struggles they'd had with their previous CRM's.
The Follow-Up: A whopping 50% increase in Sales
OnePageCRM's effective Next Action process was key to helping Dixie and the team to stay on track of every follow-up. They've seen incredible results, and are more focused and organized than ever.
"The follow up has helped us a lot! When a customer calls in, we can get the information that we want at a glance. This is how we can sell to them based on what they need and what we see."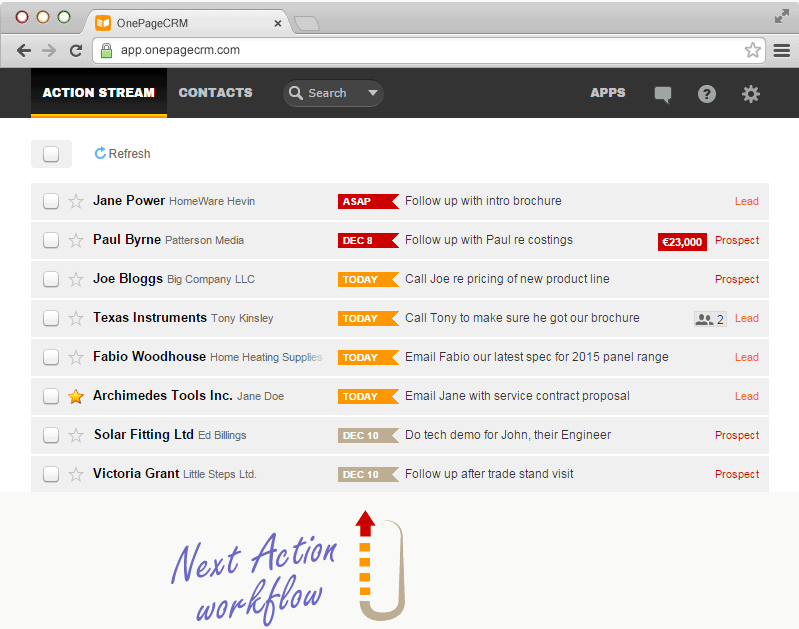 By using OnePageCRM they can easily assign Next Actions to each other, log information about calls, emails, sales, and updates on the follow-up process.
They love that when they assign a Next Action, the user gets notified via email and a Next Action populates in their Action Stream.
On top of that, the entire team always makes good use of OnePageCRM's notification feature included in the notes section. Anytime they add relevant notes and call notes, they mention other team members about it by just typing @ (followed by their name), which also triggers an automatic and email notification. Easy.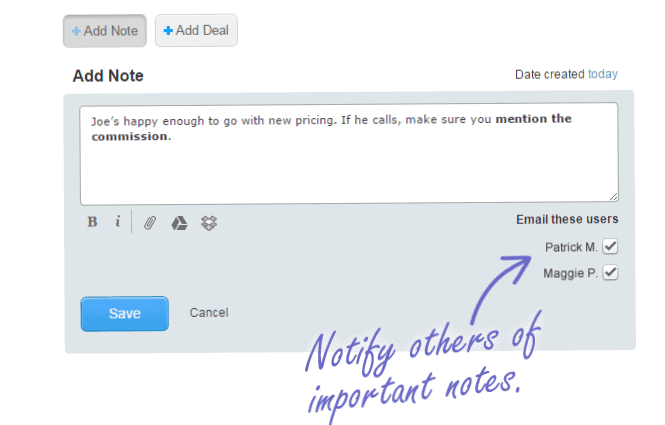 OnePageCRM's Outlook email integration has also been hugely beneficial to the team. After connecting their personal email accounts to OnePageCRM, they can send emails directly from within the contacts profile with just one click as well as creating and saving customized email templates and an email signature.
The Email Capture address ensures that a copy of their emails are always logged in the CRM and the team can easily track the progress of Next Actions.

"The fact that we can store emails is great! It's a time saver as both teams are emailing the customer and we can keep the history of it and see who has exactly talked to them."
They now have a much clearer insight into who has been in touch with their customers and what type of engagement they've made. This has lead to better customer support too as when a customer gets in touch, they have complete visibility on their activity.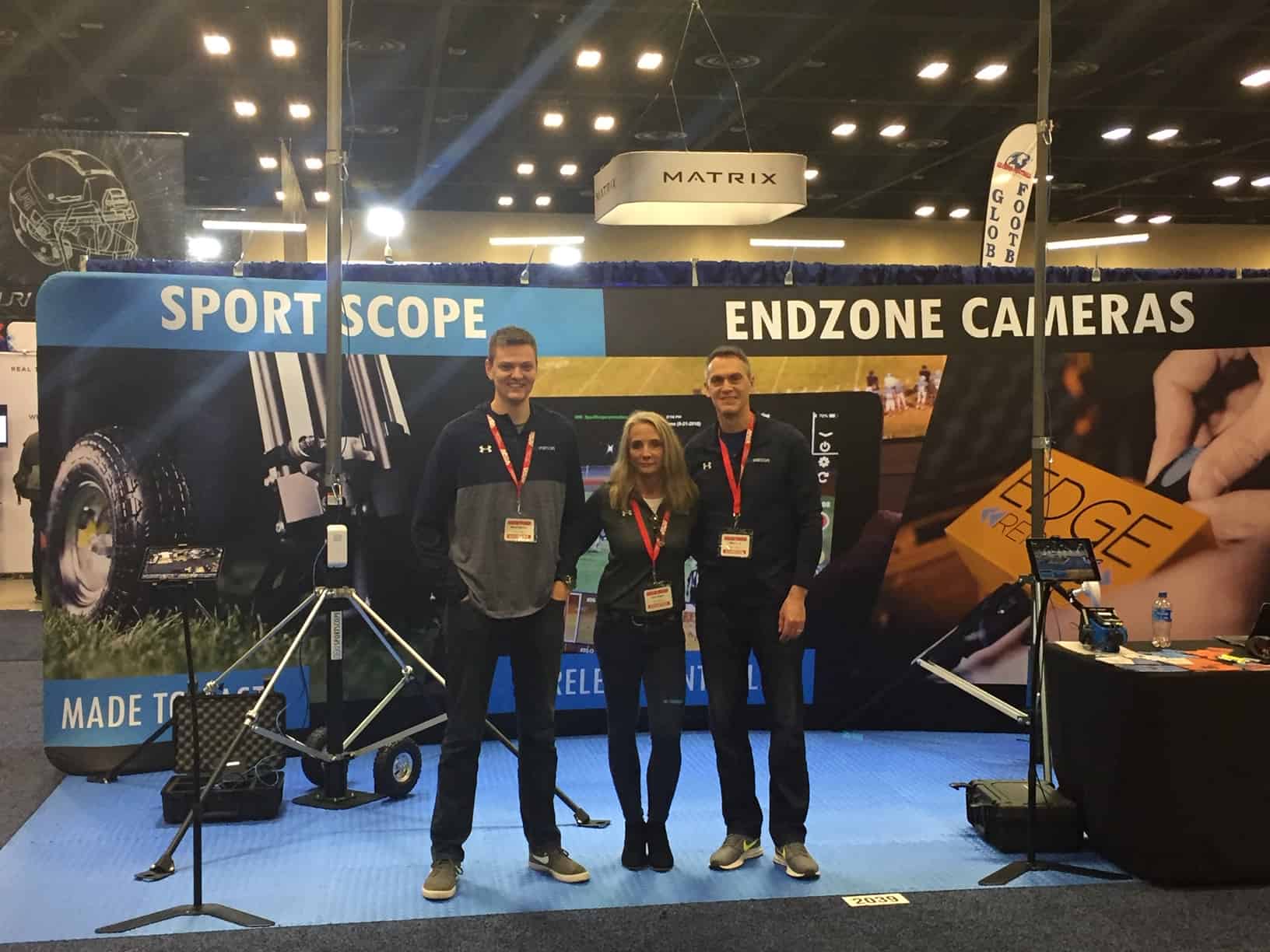 Inset: Dixie Siegler and a couple of sales members at Sport Scope.
Dixie couldn't be happier. After implementing OnePageCRM, communication within the two teams has improved hugely.
Without any doubt, all members are more aware of what's happening with their customers now as they are up to date with the follow-up process that's being carried out, avoiding the need for extra work, additional steps, and miscommunication.
OnePageCRM is an integral part of our everyday business. It gives us the ability to stay on track and communicate better, and it makes it easier for us to stay focused. That's the power of OnePageCRM.
If you want to increase your sales, improve your productivity and build stronger customer relationships, get in touch by emailing support@onepagecrm.com or tweet us @OnePageCRM with #AskOnePageCRM.