Balance between apps and networking is king in the world of venture capital

About the versatile work life of a venture capitalist and the many tools at his disposal. What happens when there are too many tools involved in the work process? We explore how to keep a work process consistent while allowing people to do their own thing.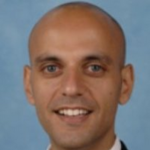 Chrysanthos Chrysanthou is Exec-in-Residence at Notion Capital, a pan-European venture capitalist, and previously had a similar role and workflow at Accel Partners.
As one of seven investment professionals on the team, he performs a multitude of tasks related to reviewing and assessing investment opportunities. "We perform due diligence on companies. We write recommendations internally on whether we should invest or not and why, and we attend multiple conferences and events to consort and also to communicate and market the funds."
Company: Notion Capital
Role: Exec-in-Residence
Geography: Europe
Type of sales: Venture capital
Tools: CRM, Gmail, Spreadsheets, Evernote, LinkedIn
Being part of the journey is the best part
Chrys's favorite part of the job is acting as advisor for startups. His company stays with the startups throughout their lifespan, effectively until they exit. "I enjoy every aspect of the job. Every part of it has a different kick or value, but working with the entrepreneurs after we invest in them and seeing how the company grows is probably the most interesting and satisfying thing."
"CEOs and founders are very lonely people."
He points at one of the most important functions of the investor's role; to support founders in situations when they need advice. "A lot of times CEOs and founders are very lonely people. Because everyone goes to them and complains, they have so much pressure and so much responsibility.
A lot of the time they can't communicate what they're feeling within their team because it might cause certain problems. The only people they can confide in are their investors or board members."
How a venture capitalist uses CRM
"I used to use it a lot more, but I still do." Chrys explains that he is using CRM less and less due to his tasks as an investor, but also because he has to use several apps for different purposes.
As a senior investor, he spends less time with CRM than his younger colleagues who work with research. "More effectively the heavier users are the associates that pretty much sit around identifying targets, creating entries, and managing the data."
He explains that he prioritizes the networking part of his job, rather than data entry and number crunching. "I can actually spend more time with our portfolio companies and meeting with potential investors and founders. I look at my calendar about a hundred times a day, versus CRM I don't." Instead, he uses different spreadsheets and his calendar to manage higher-priority companies.
A CRM still remains a large part of Chrys's work life as he uses it to interact and coordinates with his associates. A CRM is a lot more crucial for the in-house team dealing with research according to Chrys. He says that he uses a CRM mainly for internal reporting and communication.
"I do a lot of reporting in it. I have tables and spreadsheets that I manage in terms of both the entry, relational, stuff which I can't do in Evernote. We have some custom deals in the CRM that we use for reporting on the priority of the company, the market sector, and things like that. There are certain fields that we use after we meet a company that we can turn on purely for reporting purposes. And those are managed by our associates. I just might go in and turn a flag on or off for them."
"It was yet another app that was doing a subset of the things that I would want"
Apps don't talk to each other
In order to do more with his time, Chrys has stopped using a number of apps. He tells us of the abundance of apps that he can use to perform certain tasks, many for which he needs to input the same data twice.
Most of these apps exist to simplify the lives of their users but often have the opposite effect when the user is required to use a number of apps for a single task.
"It was yet another app that was doing a subset of the things that I would want, so in order for me to do my process, I would have to go to Evernote, go to Google Calendar, go to all these. I didn't see the value that I wanted. It just created more overhead for me, so I just stopped doing it."
"If I left tomorrow, nothing would break. The key data is always in the system."
What tools do you use in your work?
Chrys says that 60% of all of Notion's prospecting goes through networking with pre-existing contacts, primarily through email but also on LinkedIn.
"We use LinkedIn quite a bit to find people. We go find someone we know and ask them to introduce us. There's no way we cannot find someone that knows someone that we want to talk to. We have some package for LinkedIn that we can use it as much as we want in terms of e-mail and key details and things like that. So we're heavy users."
Chrys highlights the value of custom tools in prospecting. "There are a lot of custom tools that have been built for the venture and private equity industry like Mattermark, BrightSun, and CB Insights.
So there are a lot of tools that we can go query and find information on a company in terms of who are its founders, where are they based, when was it founded, how much money they raised, where they raised it from and things like that. It can give us a lot more details. So we use a lot of those custom tools to do our research."
"Everyone uses a CRM in their own way"
The key data that the organization wants is always in the system.
Chrys thinks that every salesperson has their own custom ways of doing things. "I've seen how salespersons behave, and I've never met a salesperson that does what another salesperson does".
The key to getting the most out of a tool like a CRM is making sure that everyone in the organization uses it in a consistent and efficient way says Chrys.
"I've had people that don't use what the organization says, and there is always missing information and miscommunication. Make sure you do the bare minimum of what the team does on a consistent basis and then if you want to do certain things your own way apart from that, do them. That's why I use my own spreadsheets and tools. Everyone uses a CRM in their own way."
An organization such as Notion uses many apps and tools to create and share information. This is one of the main benefits of a system like a CRM according to Chrys.
"If I left tomorrow, nothing would break. The key data that the organization tracks and wants is always in the system. Of course as a salesperson you have relationships, and customers who like you for who you are. So if you leave out that aspect there is always a risk. Because a relationship is intangible, it's not a tangible; it's not a data point. But from a data point of view, it's all in the system."
Chrys ties the information and data in the system to human action. To have full access to an organization's knowledge and data, all information needs to be entered into the system.
But as Chrys tells us, all people in an organization are not always prepared to use several apps to do perform a single task. Chrys himself tends to use his own spreadsheets and Evernote instead of using a CRM, to save time.
He also mentions that it is common practice for salespeople to withhold information to increase their own value within the organization. They make themselves irreplaceable by doing "their own thing". Therefore some knowledge will always be held on a personal level.
Chrys's work deals with the balance between networking with startups in which his company has invested and gathering material that is informative enough to help him make the correct decisions in new prospective investments. The organization often collects this material through different apps such as a CRM. It is interesting to note that a CRM is used by the research group at Notion Capital but not by the investor group to the same extent. Chrys says that this is due to the hassle of dealing with a number of different apps to do the same thing.