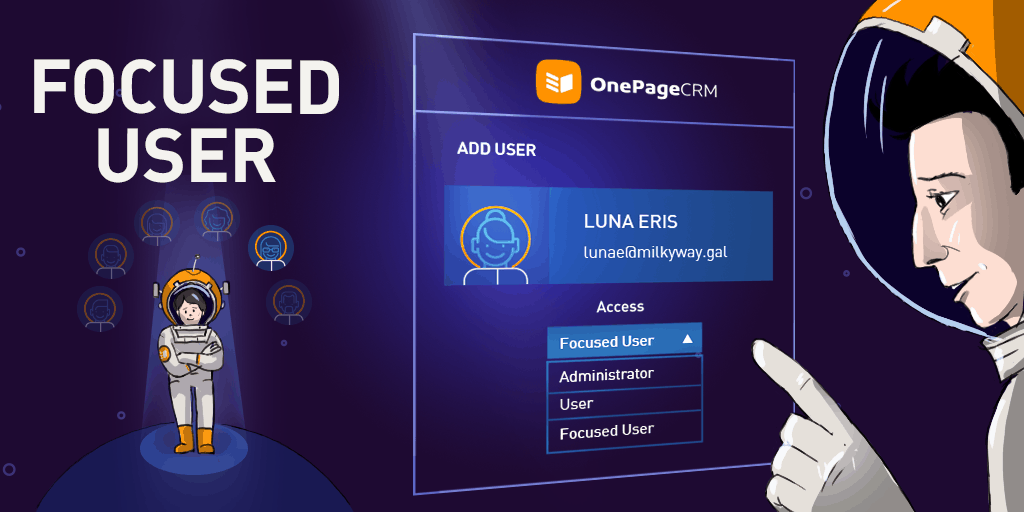 Manage Your Team's Access Like a Pro with Focused User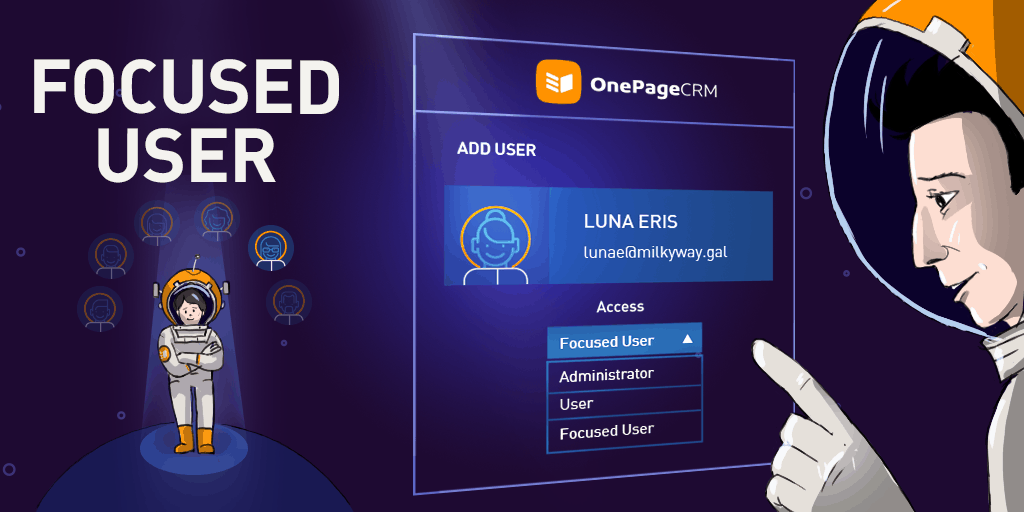 At OnePageCRM, we believe in the power of focus. To do their best work, salespeople need to remove distractions and keep their eyes on the prize. The Focus mode and the Target widget are there specifically for that reason.
And while collaboration is important for sales success, sometimes keeping a sales rep focused only on their own tasks and leads can help them stay "in the zone" and achieve better results, while at the same time reducing distractions for the rest of the team.
So to further optimize the individual performance of your salespeople, facilitate your team access management, and to keep your sales process organized, we've introduced Focused User.
Users that are set as Focused will only see their own contacts, deals, and activity. They won't see or be distracted by the Team Stream either, so they can stay laser-focused on their targets.
What is a Focused User?
A Focused User is a user who only sees their own contacts, deals, and activity. The team's Action Stream is not visible to them at all. However, the Account Owner / Administrator can view the contacts, deals, and activities of all users, including the Focused Users.
By assigning different user permissions to users, you can have better control of the data in your CRM and keep it secure without making too many contacts private.
The Focused User is perfect for
Here are a few use cases when the Focused User feature can benefit your business.
Working with external freelancers and contractors
If you decide to bring in an external collaborator, you can ensure they don't get distracted by contacts and actions that are not directly related to the projects they are working on.
Additionally, it gives you the power to decide the level of team access and how discrete you want your sales process to be.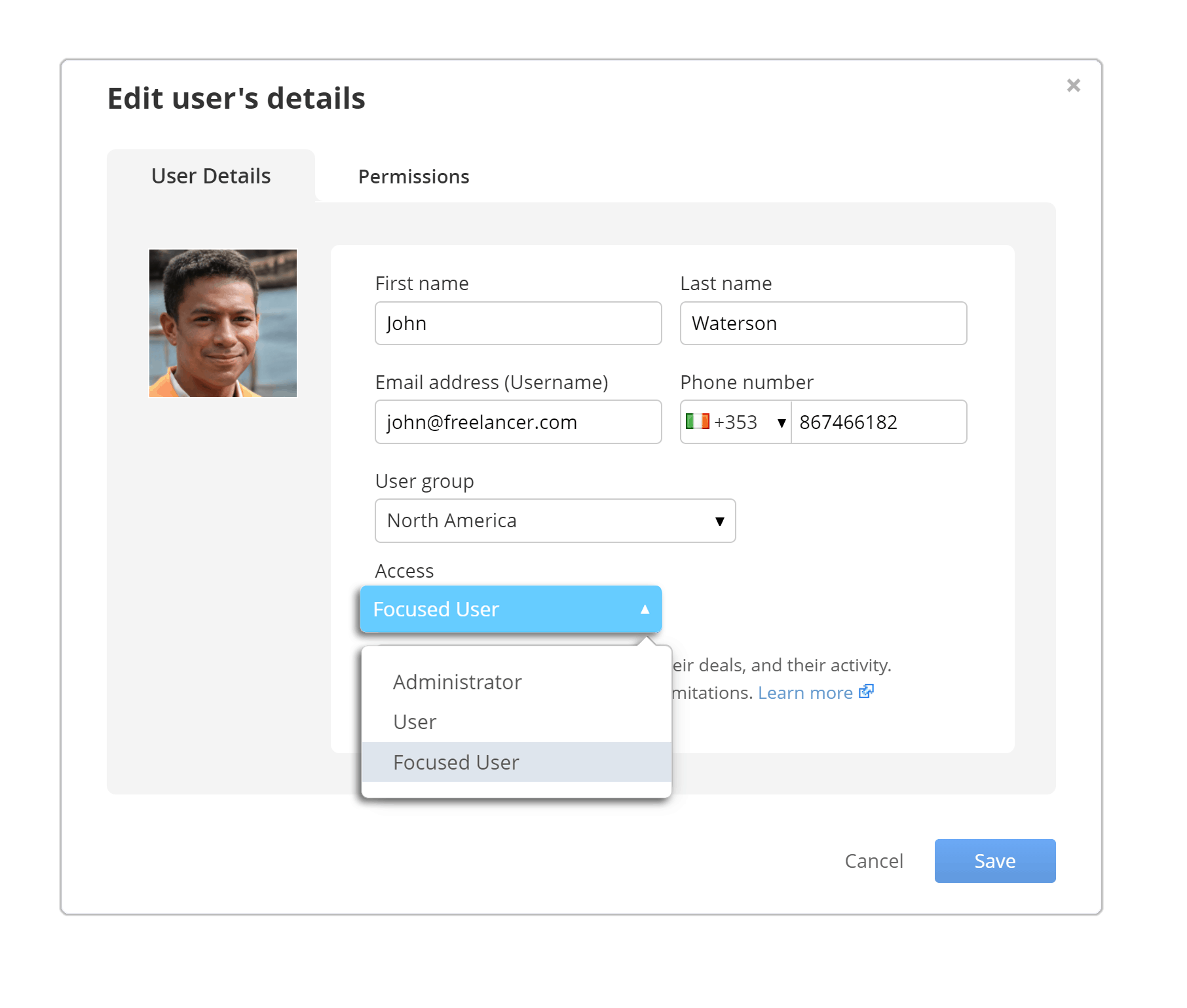 Toning down the extreme competition
A healthy competitive spirit is usually good for your team's performance. It keeps sales reps energized and driven.
But if things get a bit too intense and you start feeling a conflict in the air (or even spotted some instances of lead stealing), it might be time to separate your sales reps' streams and make them compete against the toughest opponent: themselves.
Training new team members
If you want to ease a new rep into your established sales process, let them familiarize themselves with the system during the sales training, and focus on their own leads and deals for a while, making them a Focused User is a great choice.
You can always give them User access, once they feel comfortable and are fully trained as a team member.
Have you tried our Focused User feature for managing your team access yet? What do you think? Let us know your thoughts and first impressions in the comments below or tweet us @OnePageCRM!