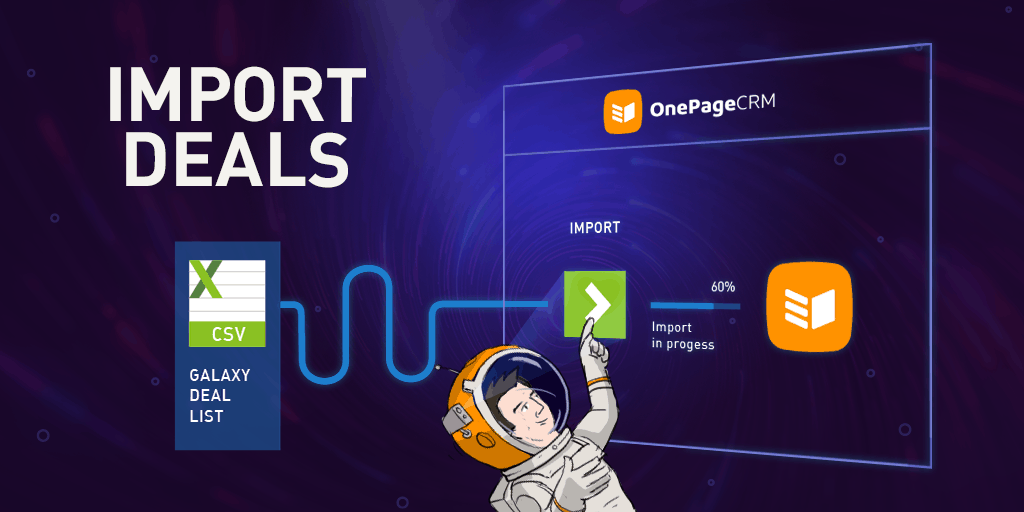 Fuel Your Pipeline and Get Closing by Importing Deals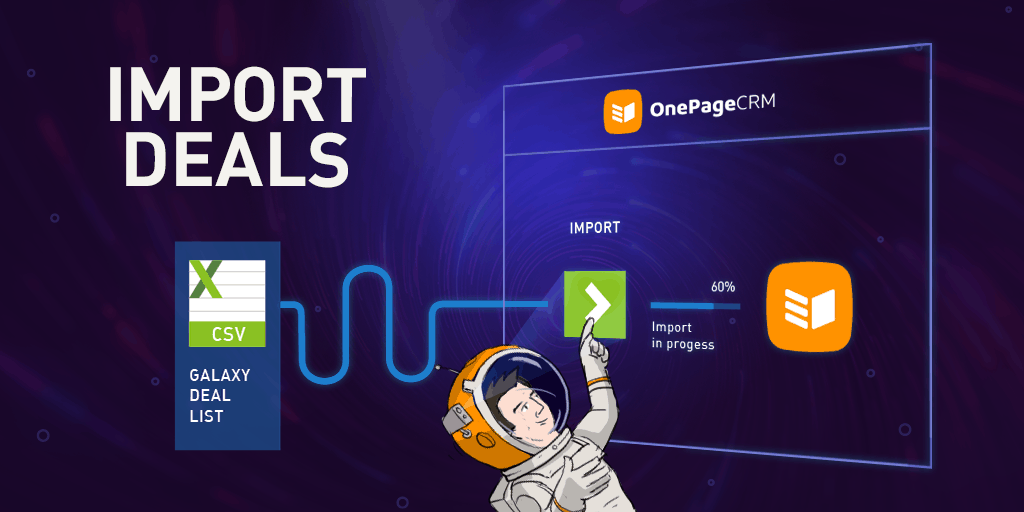 Let's start with a simple and data-driven fact: CRM is good for your business. Yes, we might be slightly biased here, but the numbers speak for themselves. The right CRM can boost your conversion rates by 300%, deliver great ROI, and increase customer retention by more than 27%!
Then why doesn't every company use it and reap its benefits? One of the common roadblocks for CRM adoption (and a common frustration) is the need for manual data entry. Well, at OnePageCRM we believe that your time should be spent on closing rather than admin. That's why we 've introduced features like Business Card Scanner for mobile, Lead Clipper for instant lead capture from any web page, automatically generated sales quotes, and so many more. 
Our goal is to ensure your time is spent efficiently, and a part of it is helping you get started with OnePageCRM in a matter of minutes! As you know, you can quickly and easily import your contacts from a .CSV file to facilitate a smooth transition from your previous CRM or spreadsheets. But what if you are used to working with deals and want to transfer them to your new sales CRM as well?
Now, you can quickly and easily import deals from a .CSV file straight into your OnePageCRM account!
Hit the ground running
The first thing you want to do once you sign up to our sales CRM is import your contacts. Because, while you'll have some dummy contacts to get you started and give an example of the app's features, the best way to master OnePageCRM is to start using it in your day-to-day sales activities.
And this way, when you import your deals, they'll be automatically added to the corresponding contacts you've just added!
Once you import your contacts, we suggest you go ahead and create your custom fields, like, say, an industry or a product's serial number. They will help you manage and store the data the way it suits you and your business. While importing the deals, you'll be able to map the custom data you have to the created custom fields, so you always have the full picture!
And now, to the star of the show—your deals. To import them, simply go to your Import and Export page from your profile dropdown.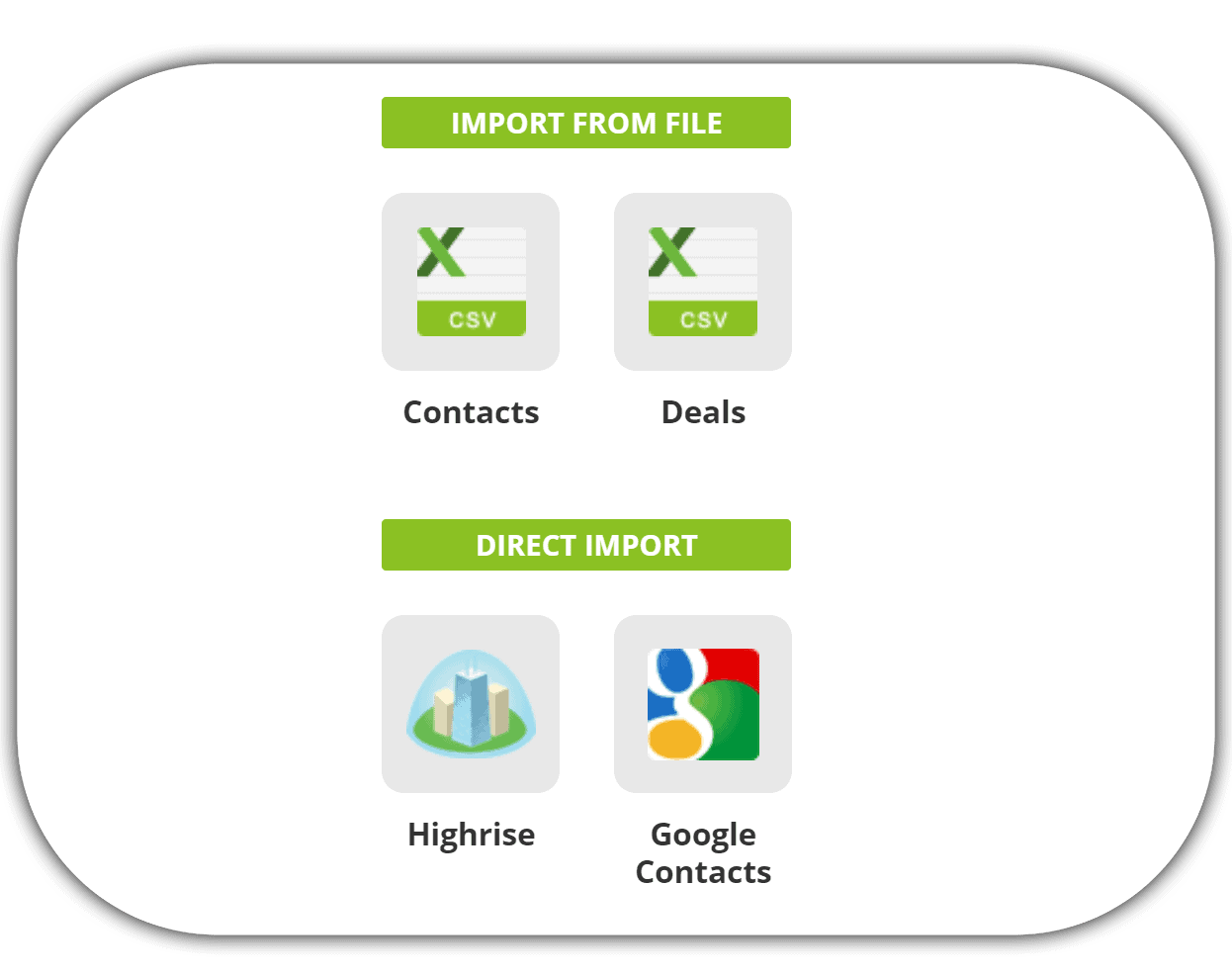 All you need to do is upload your .CSV file and map the fields to ensure the data is imported correctly. Then select your preferred Pipeline, review the information one last time, and click Import. That's it! 
The great thing is you can get right back to your busy day, while the deals are being imported! You'll be notified by email the moment the import is completed.

And because mistakes happen, we give you an option to undo the import within 24 hours.
Take a closer look in a click
Once you've successfully completed the import, you can quickly filter your Action Stream by the updated contacts. All you need to do is click on the contacts link in your Import/Export history.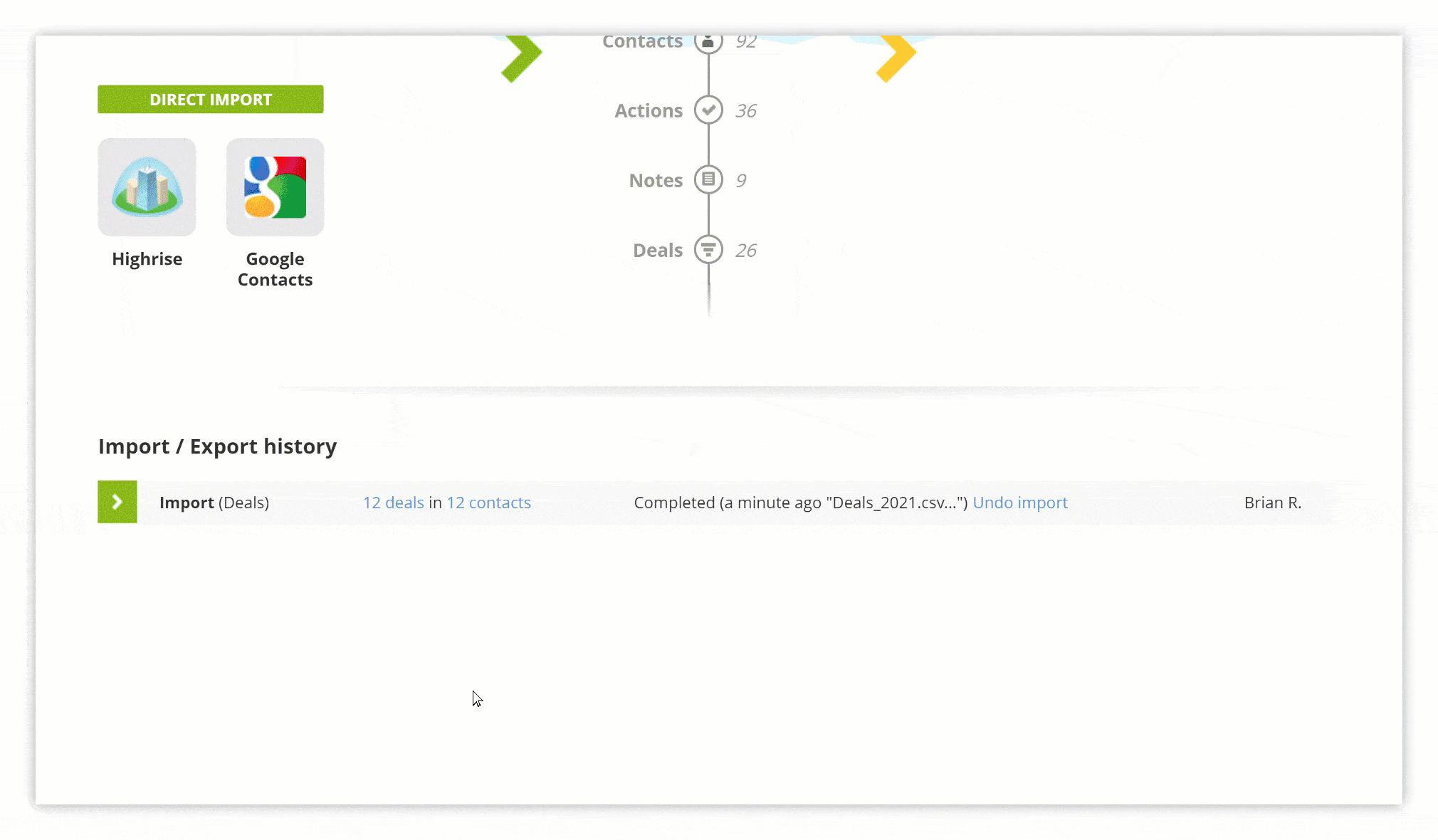 Similarly, you can have a closer look at the imported deals.
Go to the same Import/Export history area at the bottom of the page and click on the number of the imported deals. You'll be taken to the Pipeline page where you can see your Deal List filtered by the imported deals.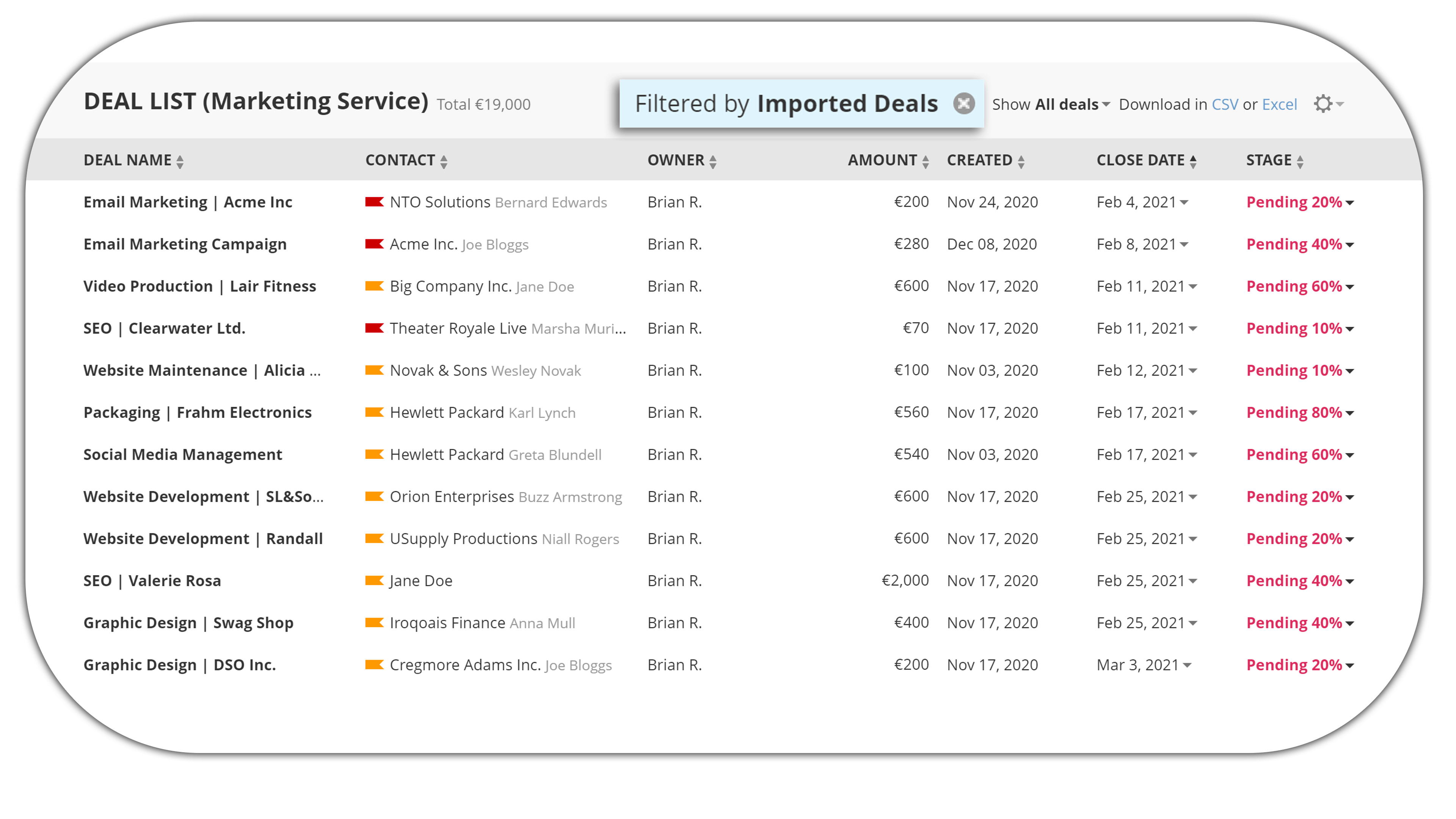 This way, you can quickly zoom in on each updated contact or imported deal and decide on the best next step.
That's it. Transfer your sales data in a couple of clicks and get ready to close those deals with the full power of OnePageCRM behind you!
Have you tried importing deals into OnePageCRM already? What do you think? Let us know in the comments below or tweet us @OnePageCRM!