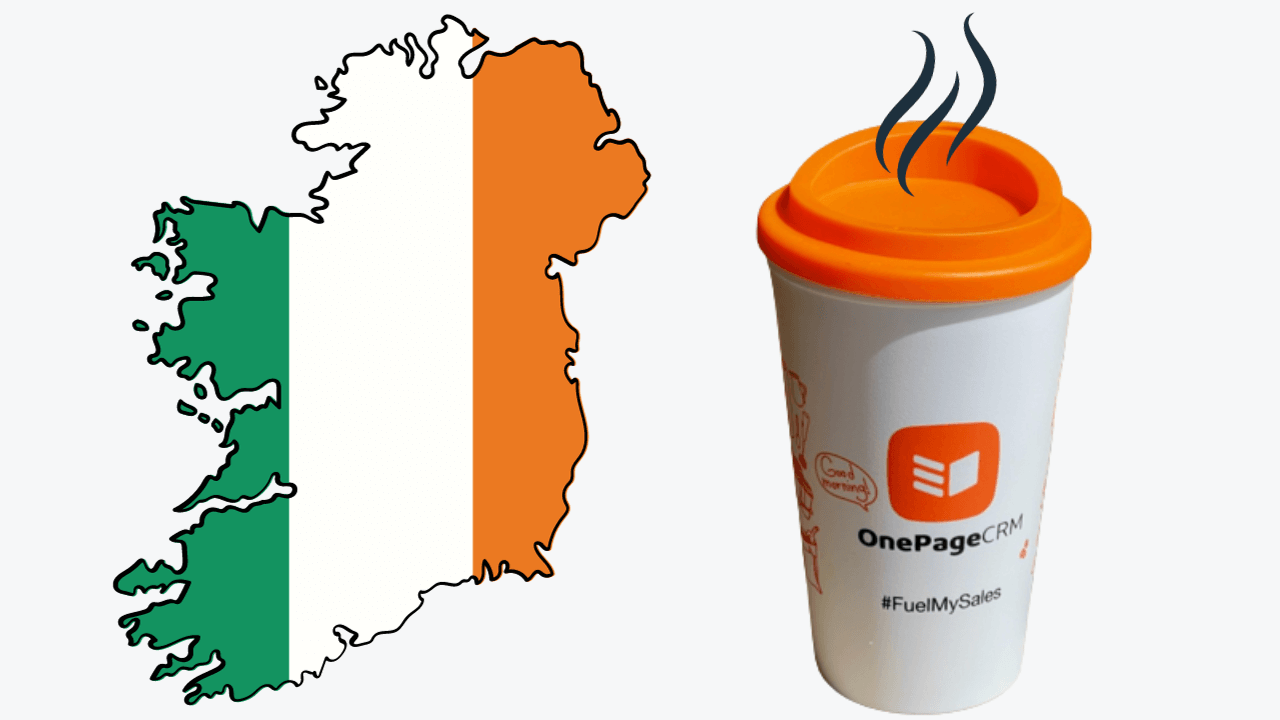 Embracing Success: How OnePageCRM drinks its own champagne (or is it Irish coffee?)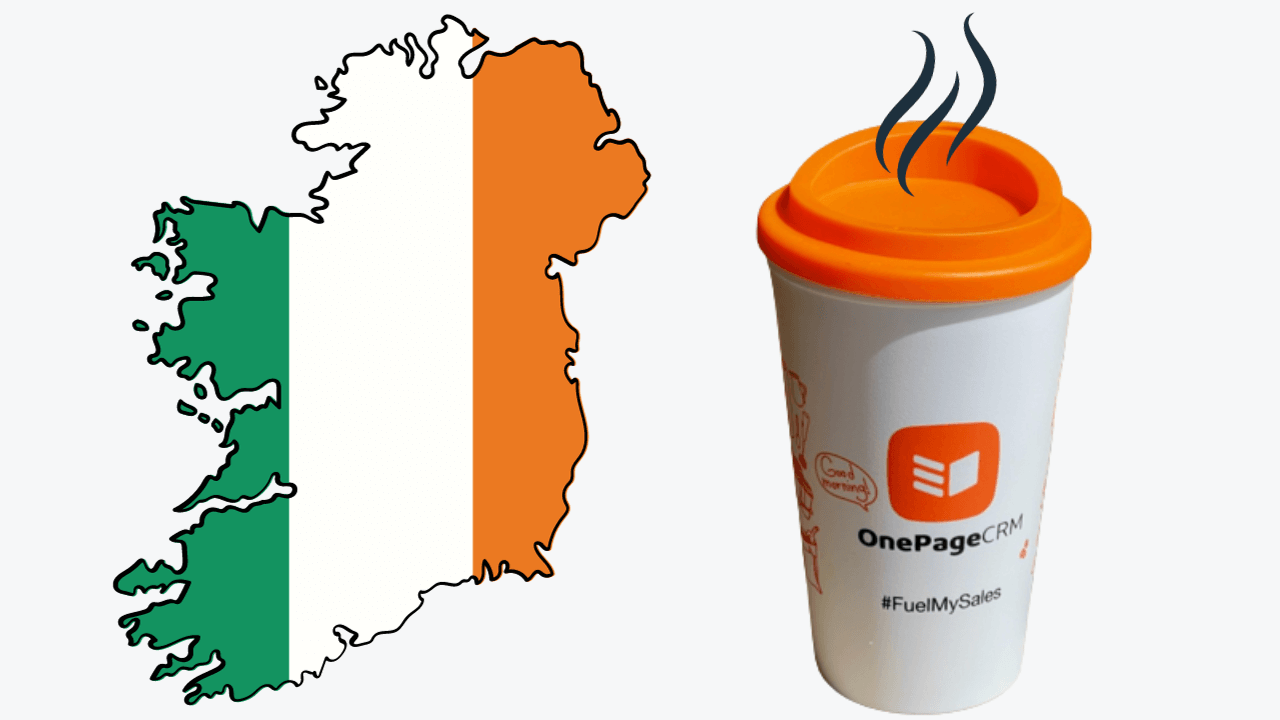 The term eating your own dog food has been an almost cliche way to describe a company using its own products or services.
This phrase was coined in the 80's and its premise is simple: if you believe your product is the best, you should be using it.
At OnePageCRM, we've taken this notion to heart and elevated it to a new level with our commitment to drinking our own champagne.
… or perhaps, as a company with Irish roots, we should say drinking our own Irish coffee. ☕
But wait a sec… what does this mean?
Drinking our own Irish coffee is a playful twist on the more commonly heard phrase eating our own dog food.
While both phrases encourage companies to use their products, the latter suggests mere consumption whereas the former implies a more universal approach.
Coffee culture is a huge thing around the world and just like one would savor an invigorating cup of coffee on the way to work or among a close circle of friends, we immerse ourselves fully in our application.
We are not just building OnePageCRM—we're actively using it in different areas of our business: Customer Support, Partnerships, HR, and hiring, to name but a few.
We also encourage each other to use OnePageCRM in our personal lives. Our employees have used it for planning their weddings and growing their professional networks.
This dedication to using our product helps us not only grow in a very competitive market but also consistently deliver new features. Did you know that in 2020 alone we released 14 new features? 😎
Read more
about the Next Gen's release.
The end game is simple:
By using our product every single day, we immerse ourselves in the customers' world.
We don't just understand our customers' pain points, we feel them on a much deeper level. This empathy helps us continuously enhance the user experience and proactively resolve any issues.
Using OnePageCRM for customer support
While having a product-led mindset, OnePageCRM is committed to being a customer-centric business.
If you ever come in contact with our support team, you'll see that we genuinely care about your success.
"I can say with hand on heart I have NEVER received better treatment from any other customer support team. The level of professionalism, affability and care of the staff in OnePageCRM is simply unmatched!"
We have an internal account where everyone—and I mean everyone: from the CEO to marketing—logs customer interactions.
Did the marketing team interview a customer for a case study? This is mentioned in our CRM.
Did Customer Support have a screen share with a new client? This is recorded in our CRM too.
If a customer has experienced any issue, we always add a Next Action to follow up with them once it's resolved and check in after a while.
This helps us go the extra mile with every customer (just have a look at our 5-star Google reviews!).
Using OnePageCRM for partnerships
Sourcing and developing strategic partnerships is a multi-step process. You first need to do some research, identify ideal candidates, and reach out to them.
And then the game of follow-ups and back-and-forth communication begins. During these conversations, important details might come up.
That's why we have a separate OnePageCRM account for business development and strategic partnerships where we diligently record all interactions and touch points with potential and existing partners.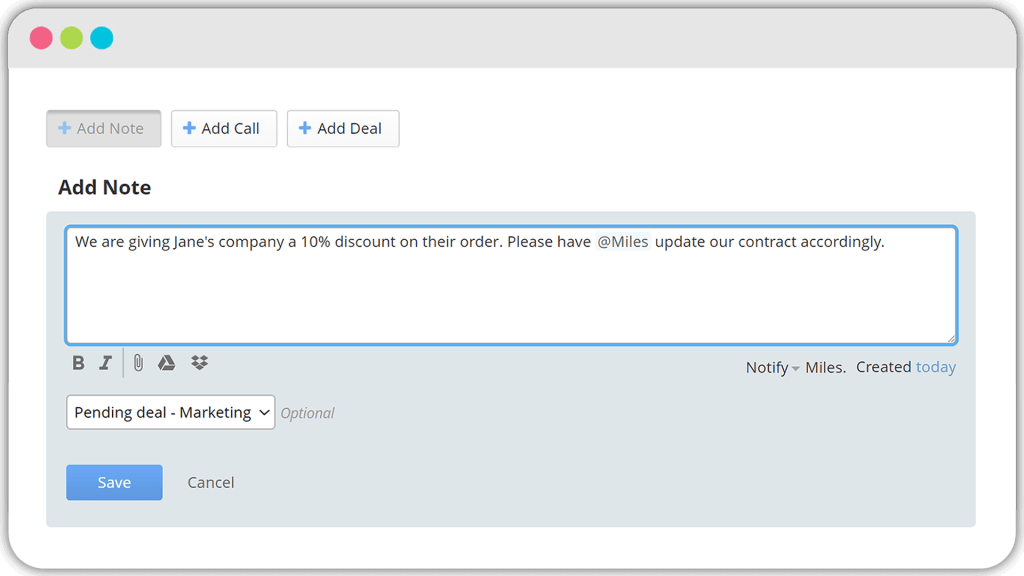 And guess what? This consistency pays off.
When we say that we will deliver something, we follow through, which would be much harder without proper processes and Next Action reminders.
Using OnePageCRM for hiring
We regularly receive a lot of CVs for some open positions in the company—and we know how frustrating it can be not to hear back from a recruiter.
We're not just a customer-centric company, we're strong advocates for a human-first approach to everything we do. And our app helps us live by this principle. By logging in all candidates and their responses to our HR CRM system, we make sure that no important detail slips our attention.
This also helps us hire the right people.
After all, there's a good reason why OnePageCRM has many employees who've been with the company for more than 5 years.
Drinking our own Irish coffee
At OnePageCRM, we enthusiastically embrace our app in every aspect of our daily operations. This practice isn't just a demonstration of our product's capabilities. It's a testament to our confidence in its effectiveness and a reflection of our core values: using the best tools for growth.
Every day we're learning from our own experiences. That's why our customers gain not just a software solution but a partner that truly comprehends their challenges and needs.
At OnePageCRM, we raise a glass cup of coffee to the success of every business that joins us on this journey.
Sláinte!