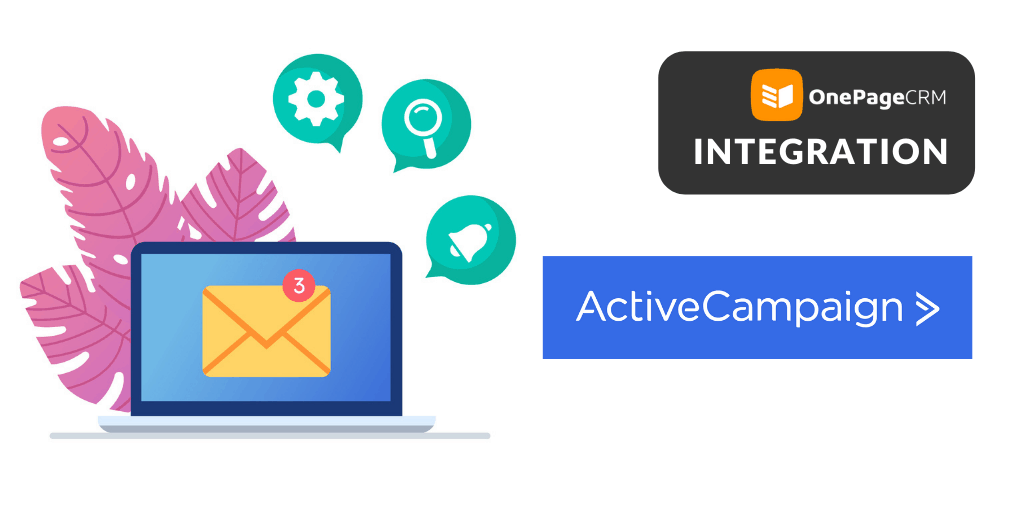 How it works
ActiveCampaign is a customer experience automation app with a strong focus on email marketing.
By integrating it with OnePageCRM, you can ensure the perfect sync of your contacts between the two apps, allowing you to power up your lead nurturing with sales and marketing automation.
And thanks to the automatic import of information like the contact's organization, background, their progress in the sales cycle or where they came from in the first place, you'll always have the full context to keep each customer interaction personal.
Key benefits
Import contacts from OnePageCRM to ActiveCampaign in a couple of clicks.
Automatically check for changes in the contact list to always keep it up-to-date.
Use filters in OnePageCRM to import a particular type of leads and target them.
Easily pull in the contact information like their organization, status, lead source, background, and any tags you've applied
to provide the full context for each interaction.
Segment the imported contacts in ActiveCampaign, add them to the relevant lists, and bring in the power of automation!
See a step-by-step guide on how to integrate ActiveCampaign and OnePageCRM.