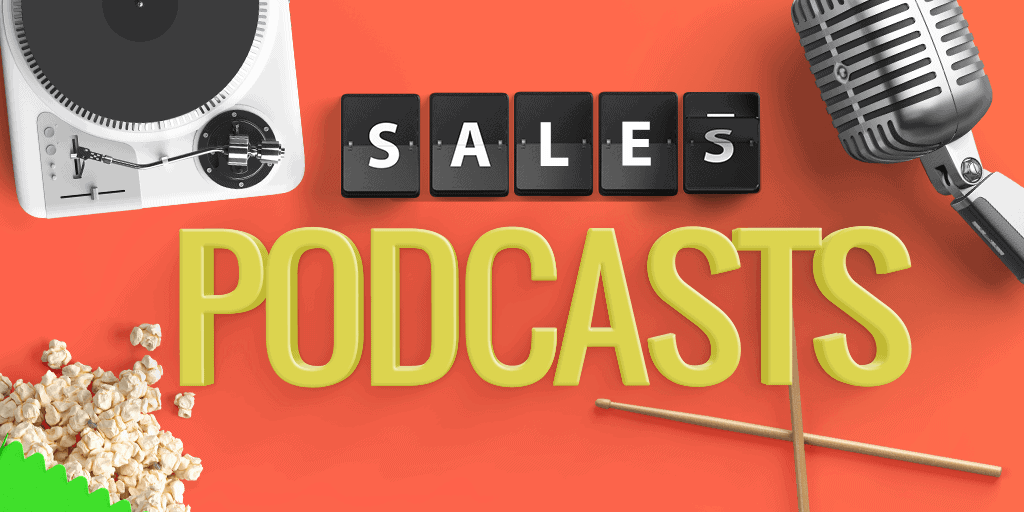 Top 24 sales podcasts for sales people and leaders in 2017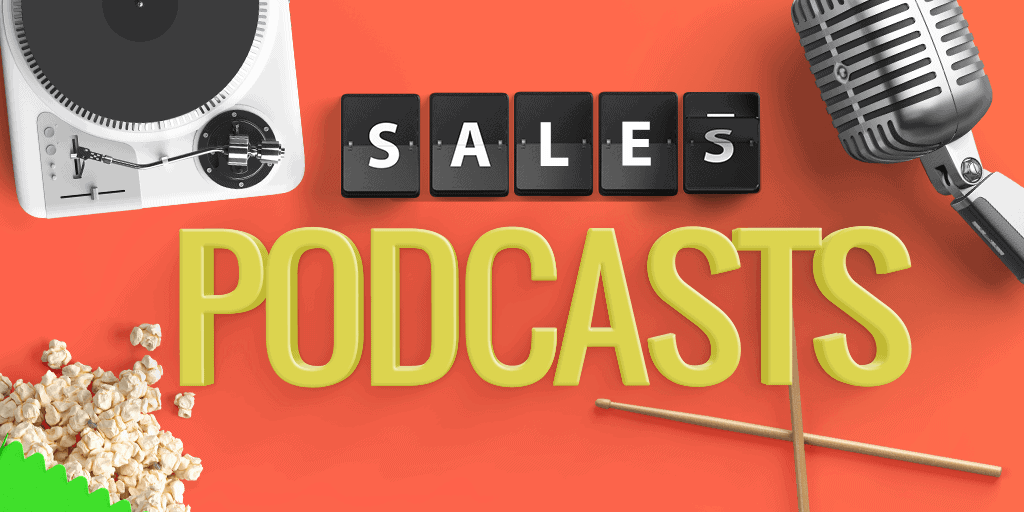 Podcasts are now the go-to resource for the on-the-go salesperson. But with so many shows available, you want to make sure you're investing your downtime in the right content. Below are our top picks for sales podcasts to get you selling bigger and better.
1. The Sales Acceleration Show
Presented by inside sales expert, Gabe Larsen, the Sales Acceleration Show explores the science of selling across the areas of demand generation, sales, and sales operations. You can catch the latest episode, 'Why Coaching Is So Much Better Than Training With Rob Jeppsen', here.
2. Ask Gary Vee Show
One of my personal favourites, you just can't help but get motivated by Gary Vaynerchuk. His podcast covers a range of topics from marketing, social media, sales and entrepreneurship. Catch his DailyVee on his YouTube channel.
3. Linking into Sales
The Linking into Sales podcast seeks to educate sales professionals on how to use social media to engage prospects and clients. The podcast is hosted by experienced social sellers, Elyse Archer, Martin Brossman and Greg Hyer.
4. Accelerate!
Accelerate! is one of the highest-rated sales podcasts online. With Andy Paul at the helm, this interview-based podcast boasts, Trish Bertuzzi, Jeb Blount, Lori Richardson and Mark Roberge as past guests. Keep an eye out over the coming months for an interview with OnePageCRM CEO, Michael FitzGerald.
5. A Sales Guy
Jim Keenan is unquestionably, one of the most dynamic sales speakers on the circuit. His podcast, A Sales Guy, takes a 'no holds barred' look at the world of entrepreneurship and selling.
"The knowledge Keenan has given me over the last year has been invaluable. He says what every else is afraid to say. He doesn't care about offending you if it means pushing you to sales greatness." — Sean Mitchell, Sales Leader
6. Sell or Die
According to Jeffrey Gitomer, you're either selling or you're dying, there is no in-between. The podcast, co-hosted by Jennifer Gluckow, looks at the motivation behind the sale and advice for the selling process.
7. B2B Growth
Focused primarily on optimisation, the B2B Growth podcast is dedicated to helping B2B executives achieve explosive growth. Each episode features an interview with a B2B marketing or sales executive, discussing topics like leadership, account-based marketing and sales, effective prospecting, negotiation techniques, and more.
8. Sales Gravy
Jeb Blount's Sales Gravy podcast is the #1 ranked sales podcast in the world. The Sales Gravy podcast covers every angle imaginable from sales talent sourcing, on-boarding practices and compensation strategies, as well as interviews with global business leaders.
9. Sales Rehab
Frank Visgatis, interviews a variety of special guests for their take on what it means to be successful in sales and in life.
10. Sales Benchmark Index (SBI)
The SBI podcast focus on discussions relating to the strategic aspects of sales, geared at "helping you make your number".
"The advice is practical and actionable. These are great to "sharpen the saw" for sales, marketing, and operations professionals." — Steve R, Sales Ops
11. In the Arena
Often featured on other podcasts and as a speaker, Anthony Iannarino gives his insights on sales strategy and training. His podcast features interviews with different sales hustlers and thought leaders.
12. The Ultimate Sales Hustle
The Close.io podcast headed by Steli Efti, talks sales strategy, with added hustle. Check out this ten minute taster on soundcloud.
13. This Week In Startups
With over 600+ episodes by Jason Calacanis, there's something for everyone in This Week in Startups. Also featured, in-depth interviews with leaders from the world of entrepreneurship, including David Sacks, Chris Sacca and more.
14. Rocketship.fm
With the aim of "making your startup a rocketship" these guys dive into everything from funding to growth, culture to sales and everything in between. Interviews with startup founders who are today heading some of the world's fastest growing companies.
"Well thought out questions to guests who are making things happen and enough lessons to fill an Evernote notebook. Highly recommend for any founders, entrepreneurs, hackers and marketers." — Josh Parolin, Engineer
15. The Startup Chat
Grab your bi-weekly dose of unfiltered sales insights from growth hackers and startup founders, Hiten Shah and Steli Efti. The Startup Chat has published well over 100 episodes, get started here.
16. The SaaS Revolution Show
The go-to podcast for anyone in SaaS sales. Checkout the latest episode, 'The importance of hiring and culture, with Ben Gateley, COO of CharlieHR'.
17. The Advanced Selling Podcast
Veteran sales trainers Bryan Neale and Bill Caskey publish weekly episodes on all-things sales. Worth a listen for new tips and tricks for your day-to-day sales conversations.
18. Sales Pipeline Radio
Created by Matt Heinz from Heinz Marketing, this relatively new entry to the podcast library offers a refreshing approach to growing your sales pipeline. Listen live on Thursdays or catch the latest episode here.
19. Zero to Scale
Follow Greg Hickman and Justin McGill, two entrepreneurs attempting to build a bootstrapped businesses from zero to $20k per month and beyond in recurring revenue. Zero to Scale follows their journey in real-time, providing an undoctored view of life as a startup.
20. The Sales Evangelist
Sales speaker, Donald Kelly takes an actionable approach to sales tactics in his podcast, detailing his experience and advice on B2B software sales.
21. Growth Everywhere Podcast
The clue is in the title. The Growth Everywhere podcast picks the brains of some of the industry's most successful growth hackers. The podcast includes a weekly digest of case-based interviews, with insights into startup growth and scaling, with Eric Siu on the mic.
22. Ramp By InsightSquared
Ramp hosted by InsightSquared, interviews thought leaders and sales experts to explore how people can use data analytics to transform and grow their SaaS business. For more on analytics-based selling, checkout their sales blog.
23. Bowery Capital Podcast
Run by early stage investor, Bowery Capital, the podcast series highlights the issues and pain points of early revenue generation. Interviews with startup heavyweights include Shopify, Dropbox, Yesware and more.
"It's not only about attracting great sales and marketing experts, but also getting them to open up about the tactics they use to build their business. The conversations are surprisingly candid, so you can walk away with a lot of ideas for your own business." — Cezary Pietrzak, Entrepreneur
24. Enterprise Sales Podcast
The Enterprise Sales Podcast mission statement is simple, "aggregate the best sales knowledge in the world by interviewing the smartest salespeople alive." Now if you're looking for shortcuts or a quick win, then it's probably not the podcast for you. This podcast only deals in expert strategy and process.
So there we have it, our go-to podcasts for sales wisdom and strategy. Know something we don't? Comment below with your recommendations for great podcasts!