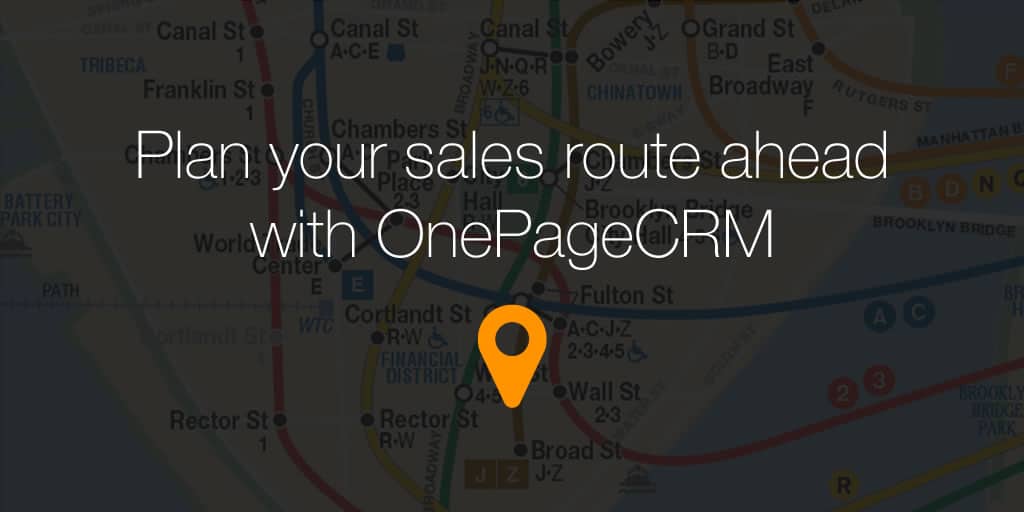 Plan your sales route with Google Maps and OnePageCRM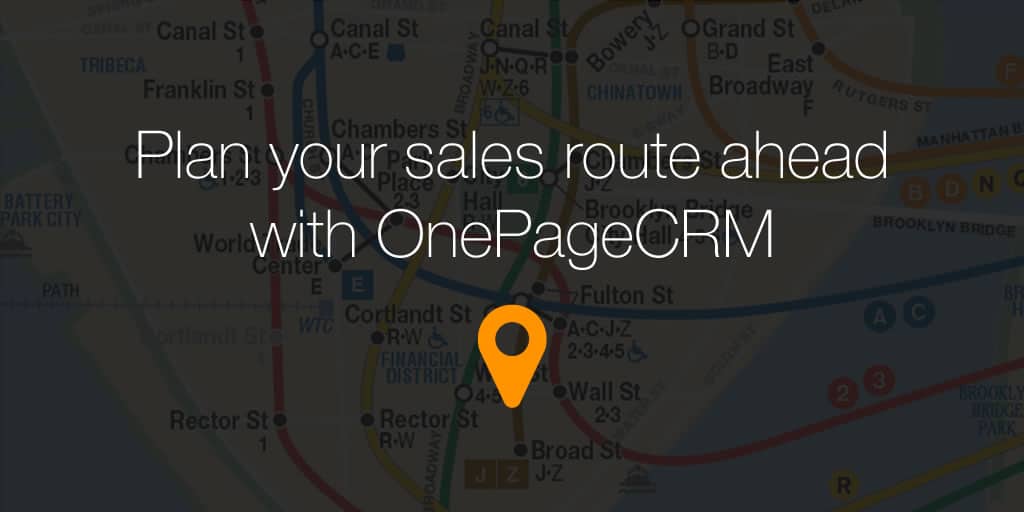 If you're in field sales and are constantly on the road, calling into potentially new/ existing customers, time is precious. To ensure you make the best use of your time, here's an efficient way to plan your trip using your OnePageCRM contacts and Google Maps.
Traveling salesman problem
Great, so you've arranged a meeting with a potential new client, but they're based in Los Angeles and you're in San Diego. It's within your territory but a long way for just one sales call. Well, why not make the most of your journey and drop into all of your existing clients along the route or in that area, just to say "hi, or try to set up other first meetings with new leads along the way?
Solution?
Here's how to create a quick and easy way of mapping your contacts in the same area – Using OnePageCRM and Google Maps in 4 easy steps.
Find the relevant contacts in OnePageCRM by running a filter for the City/ Area – say, "Los Angeles". Please save this filter.
Export the filtered contacts to Excel by going to Account and choosing Export
Go to www.googlemaps.com, select My Places and Create Map. Then Create a new map and Import using Excel CSV
Select the Companies and Addresses and there you go!
Just take a look below!
Now you have all your contacts shown conveniently on the map so you can plan your journey in advance to make the most of your time. And remember you can use your iPad to view it all!
Another time-saving and pro-active benefit for your sales function from OnePageCRM. Now you access your contacts on the go with our native Android and iOS mobile apps.