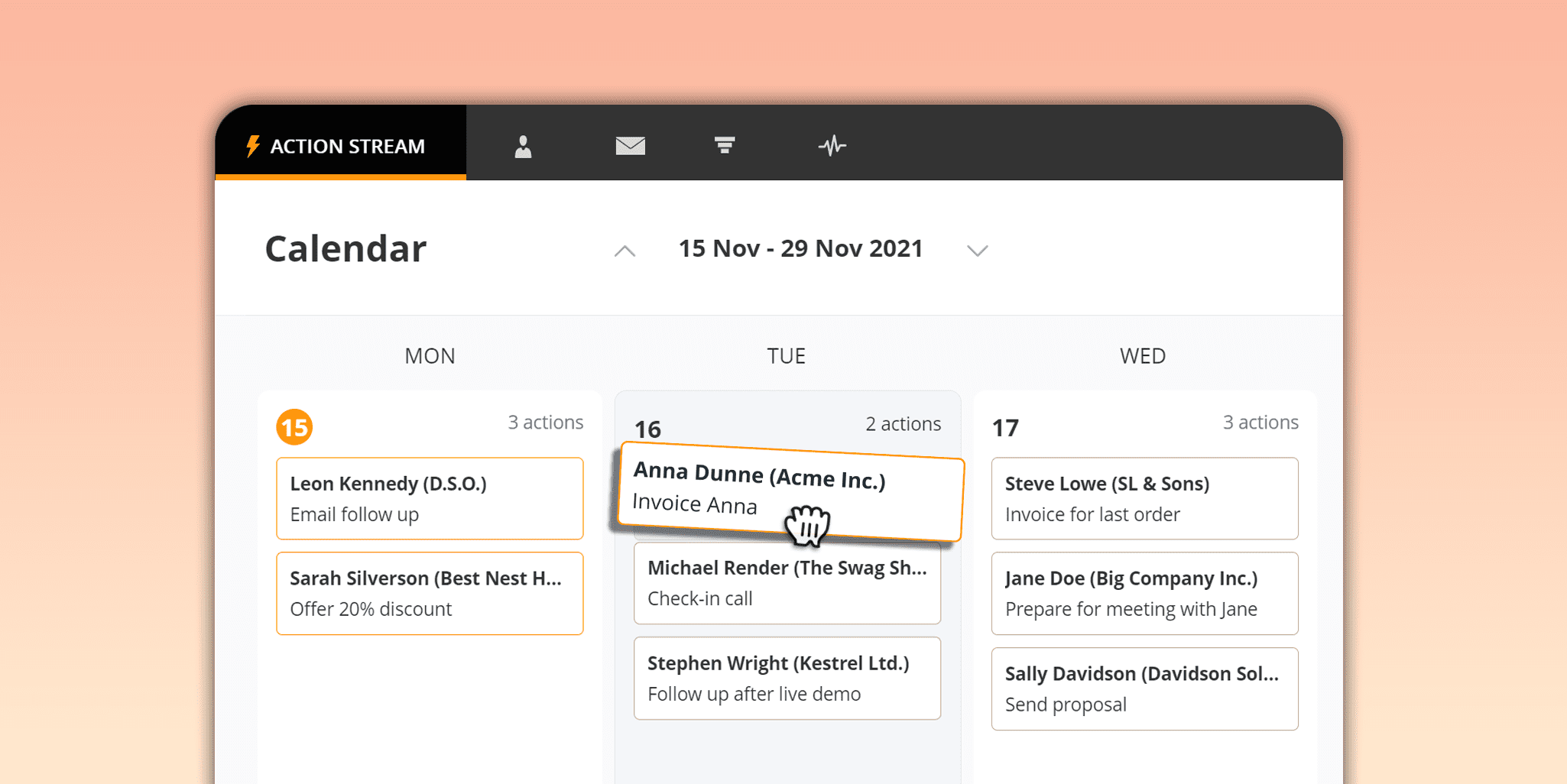 Review Your Next Actions in Calendar View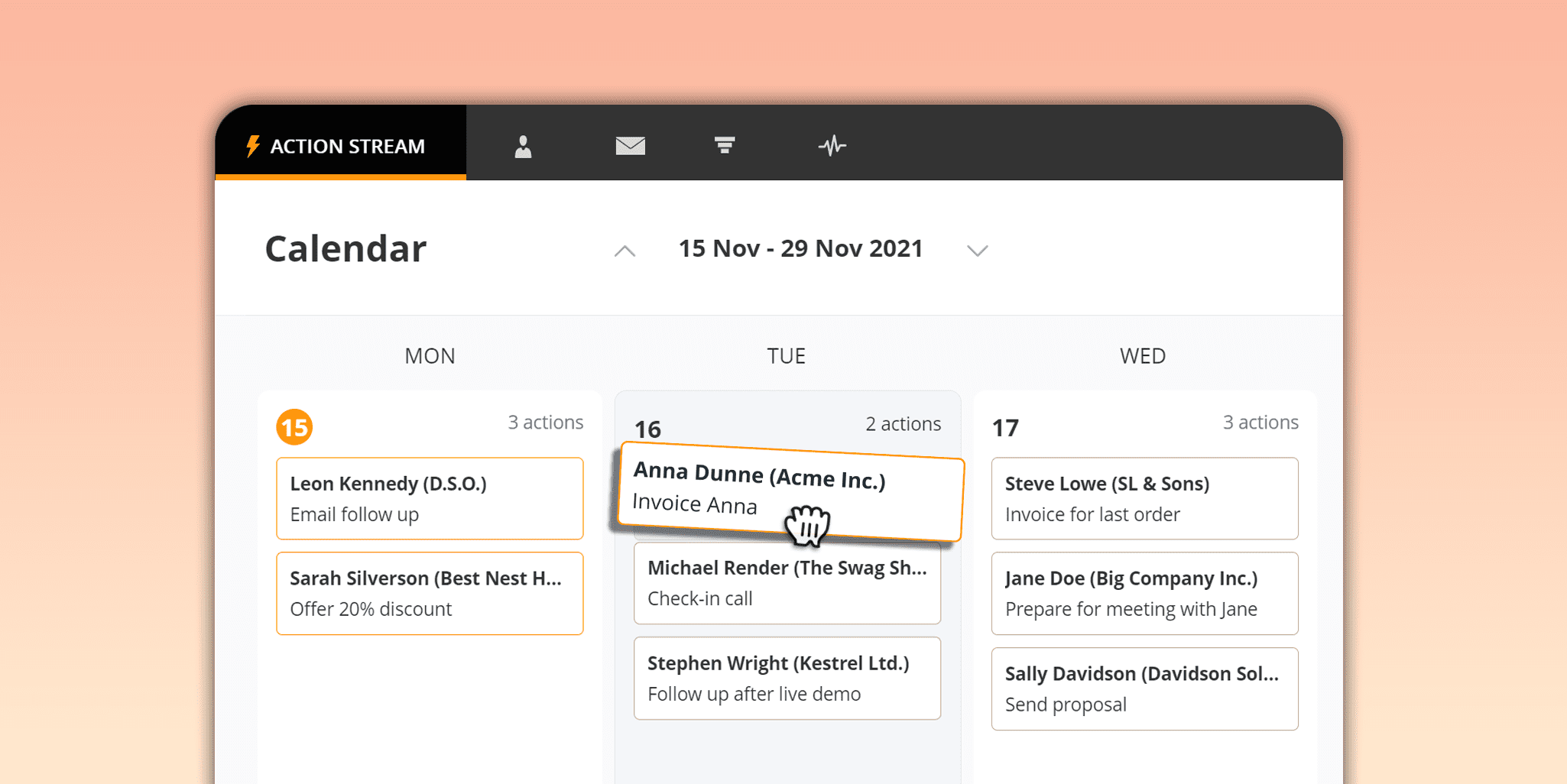 Managing a workload can be tricky.
That's why we're excited to introduce Calendar view for your Next Actions.
The Calendar allows you to visualize your workload over time, see what's next on your agenda and re-arrange your Next Actions if needed.
Plan efficiently
It's easy to switch between different views: the Calendar is just one click away from the Action Stream. You can open it by clicking on the icon right next to the Focus mode.
No matter how many tasks you have planned, with the Calendar view, you can feel in control of your schedule. There's plenty of space to quickly sort your upcoming Next Actions—and get back to work.
You can select the number of weeks to be displayed without looking into the too distant future. We kept it simple to avoid any distractions and give you a quick grasp of the most urgent tasks. But you can also easily navigate between weeks to see what's coming up soon or what's been completed in the past. It's all up to you!
Stay organized
Sales professionals don't always need to drill down into every single task. Depending on how much detail you need, you can choose between Comfortable and Compact views.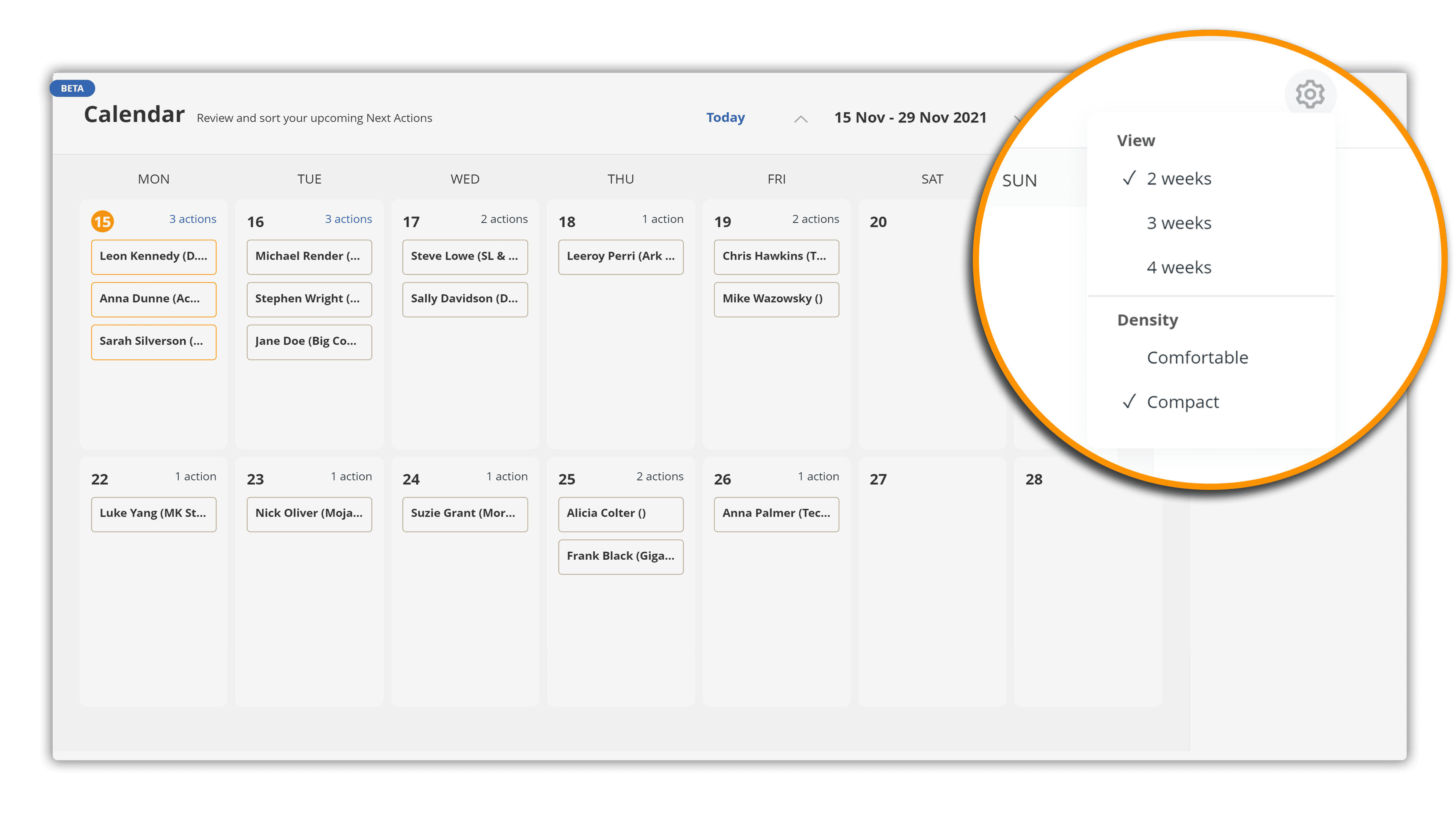 If there're a lot of tasks due on one day, you can easily re-arrange them by dragging and dropping your Next Actions to different dates.
And the Calendar also helps you see if any tasks have landed on a weekend. Imagine you've set November 21 as the deadline to send a follow-up email to a client. After having a quick look at your Calendar, you notice that this task falls on Sunday. It might not be the best time for sending a business email, so you can easily move it to a later date―for example, to the following Monday.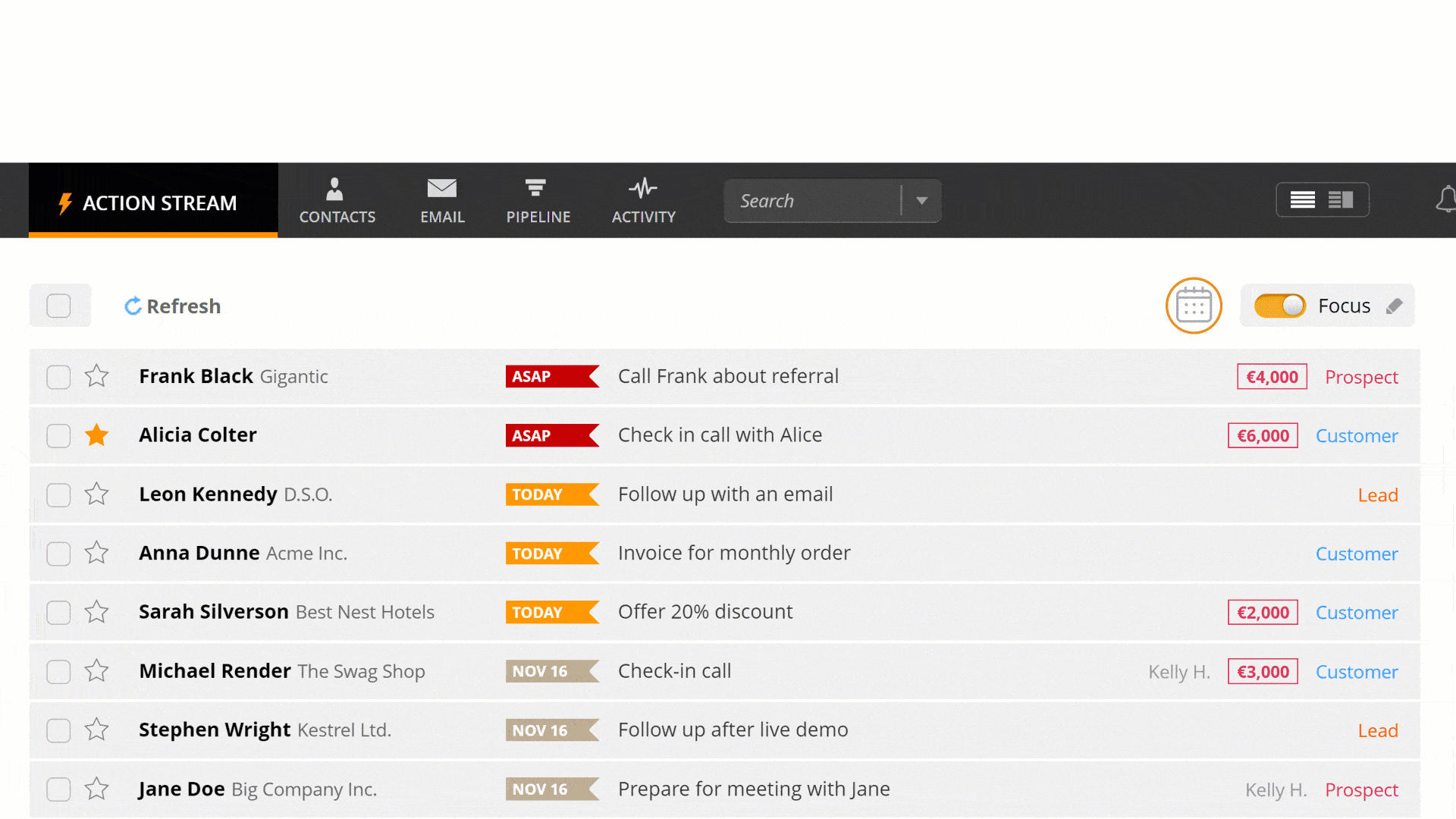 Although your schedule gets very busy at times, your most urgent tasks will always be on your radar―in the right-hand sidebar under the ASAP tag. If a task can wait, you can change its ASAP priority by re-assigning it to a different date. We also show actions set to Waiting for, so that you can see the big picture without jumping from one browser tab to another.
A final quick tip: when you want to exit the Calendar view and get back to your Action Stream, simply hit the escape [Esc] key.
Once you close the Calendar view, all changes will be saved. Just click the refresh button to automatically sort your Next Actions by their priority.
To learn more about the Calendar view, visit the Help Site page. If you have any questions or want to share feedback, drop us a line at support@onepagecrm.com.
Have you tried using the Calendar already? We'd love to know what you think! Let us know in the comments below or tweet us @OnePageCRM.