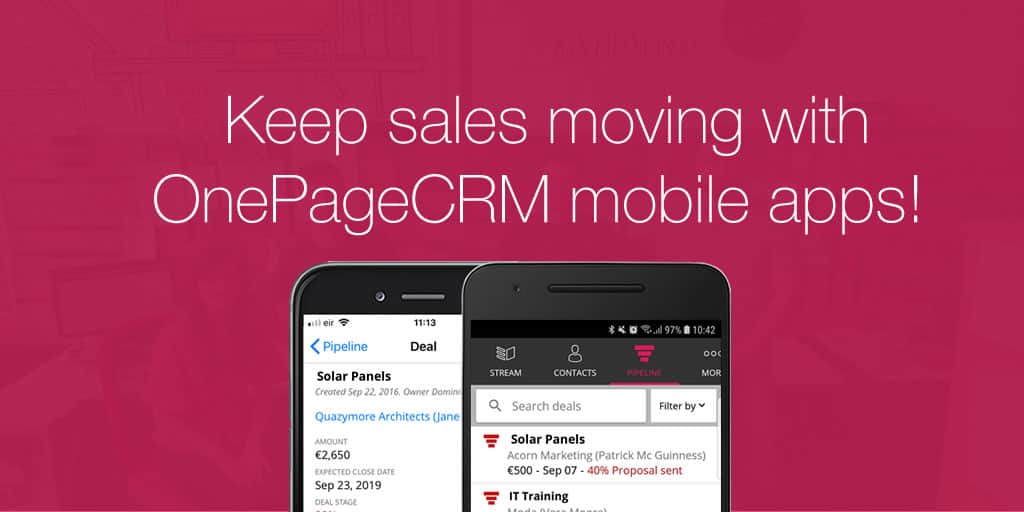 Keep sales moving with OnePageCRM mobile apps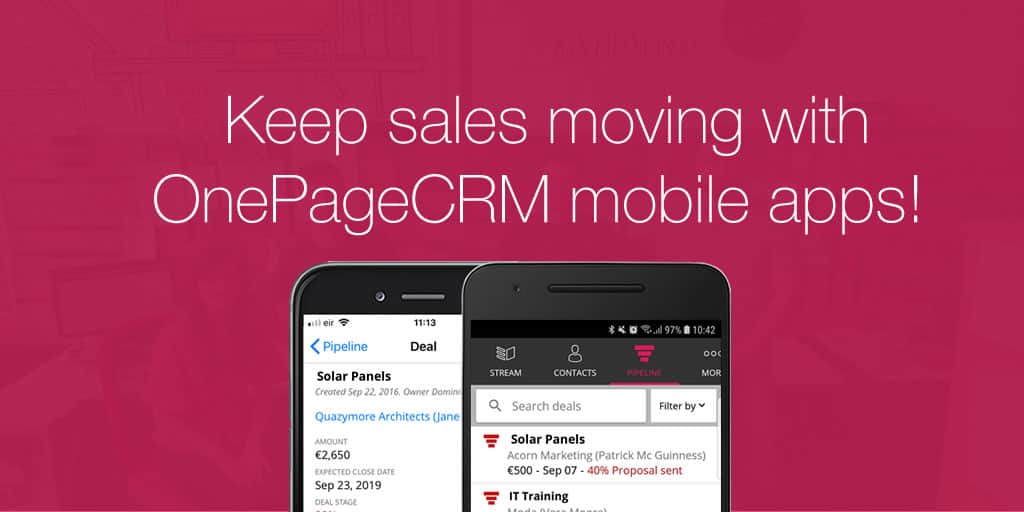 The latest research from Software Advice states that currently 48% of users access their CRM's on smartphones, so it's no surprise that we upped the ante when it comes to new feature updates for our iOS and Android apps over the last 6+ months.
From @mentions and notifications, save to Google Contacts to the release of the Speed Dialer on iOS, it's been one great feature to the next! Check them out below.
Easy Team Collaboration with @mentions and push notifications
Keep your sales team in the loop with OnePageCRM's @mention. If you're just out of a killer meeting and want to inform another team member of how it went, simply add your notes in the add call or add note section and include @Brian (for example) and Brian will then get a notification of the details of that note. Thus, eliminating the need to call/email them separately outside of the CRM!
To set up notifications on your mobile app go to More > Settings > Notifications Settings > ON and you're good to go! So the next time a team member assigns a Next Action, mentions you in a note or call note, a push notification will be sent to your mobile. What's more is for those Next Actions with a date and time you'll get a notification at just the right time so you can take action immediately. Never miss out with push notifications!
Benefits of @mention and push notifications
Better time management: Time well spent on the road is time saved in the office. You'll no longer have to spend time drafting emails outside of the CRM!
Enhanced team communication: All relevant team members are kept in the loop about a prospect.
Efficient Sales team: Better collaboration means a more efficient sales team both in and out of the office.
Save to Google Contacts
Easily save your OnePageCRM contacts to Google Contacts from your mobile device. If you work on the road primarily and the majority of your new contacts are stored in your CRM, you can now "Save to Google Contacts" in just one click from your mobile iOS and Android apps! Don't forget to connect your Google Contact on our main browser version first. See here.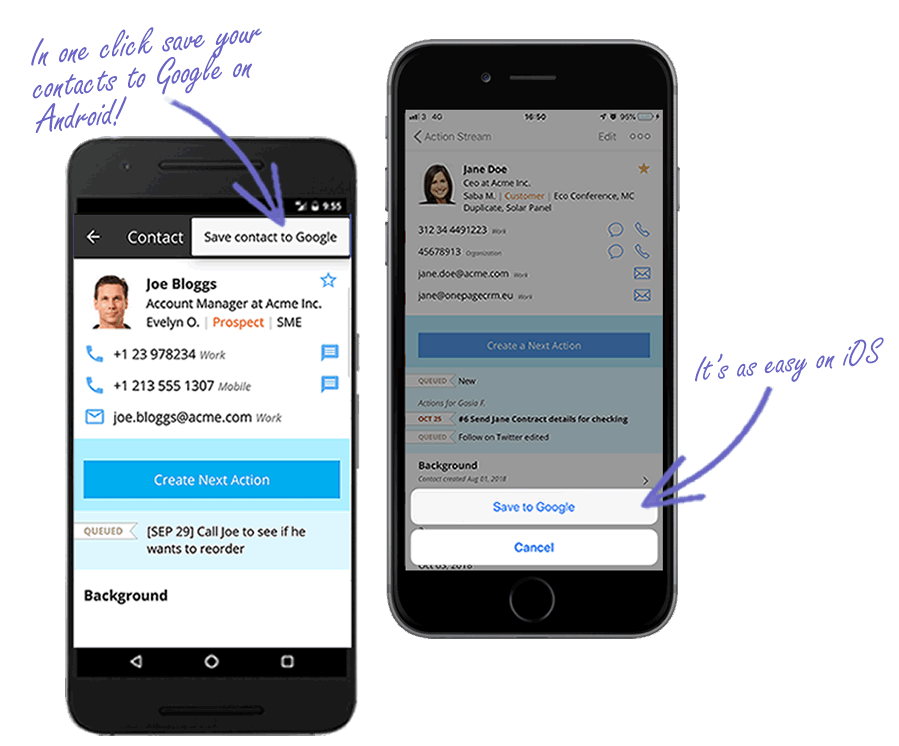 Benefits of Save to Google Contacts
Eliminate double entry: No need to add the same contact details twice in two different places.
Faster workflow: Easily send new contacts to Google contacts from your mobile in just one click.
Send and log emails on the go!
According to research about 3 in 5 consumers check their email on the go and 75% of Americans say they use their smartphones most often to check email. With OnePageCRM's mobile apps you can send emails without having to leave the app and your unique email capture address is automatically populated. This means that a copy of that email will be stored in your OnePageCRM account for future reference. If you're using the iOS app you can even see these logged emails in the Contact view. Now you know exactly what emails you sent before heading into that important meeting.
Benefits of OnePageCRM email integration
Better communication: Copies of emails are stored in your CRM so it works as a refresher on past conversations while giving you the confidence to communicate with customers on the go.
Improved team communication: It keeps team members in the loop!
Call and dial with the Speed Dialer app for iOS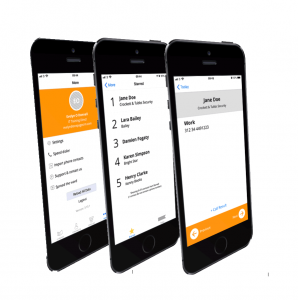 Move over Android, you've got company! Introducing the Speed Dialer for iOS. To get started simply star a contact which has a Next Action and phone number associated with it in your OnePageCRM account and it will appear on your list. Simple! To find the speed dialer option, in the iOS app, go to More > Speed dialer and a list of starred contacts will appear in a predefined list! It's designed specifically for you: salespeople on the go.

Benefits of iOS Speed Dialer
Save time: You won't have to waste time searching for a contact and their number as it will be readily available in Speed Dialer.
Increase sales calls: You can rapidly dial the next contact on the list.
Easily log call result: Once you've completed your sales call, you can log your call notes straight away.
The updates don't end here…if you like to have a tidy Action Stream and remove the noise, you'll love the ability to 'Hide contacts without actions in Action Stream.' It's easy to set up, on your mobile app, go to your settings and turn it on! One thing to note is that this setting is independent to the main browser version.
For sales reps working primarily on the road, a mobile CRM is a necessity more than a luxury. Having your prospects and customer information available from the palm of your hand will save you time and maximise impact!
As with all our updates, we're excited to hear how mobile improves your sales process on the go. Check out our live roadmap which has full details of our planned updates. If you've any feedback, please tweet us @OnePageCRM, comment below or email me at evelynod@onepagecrm.com