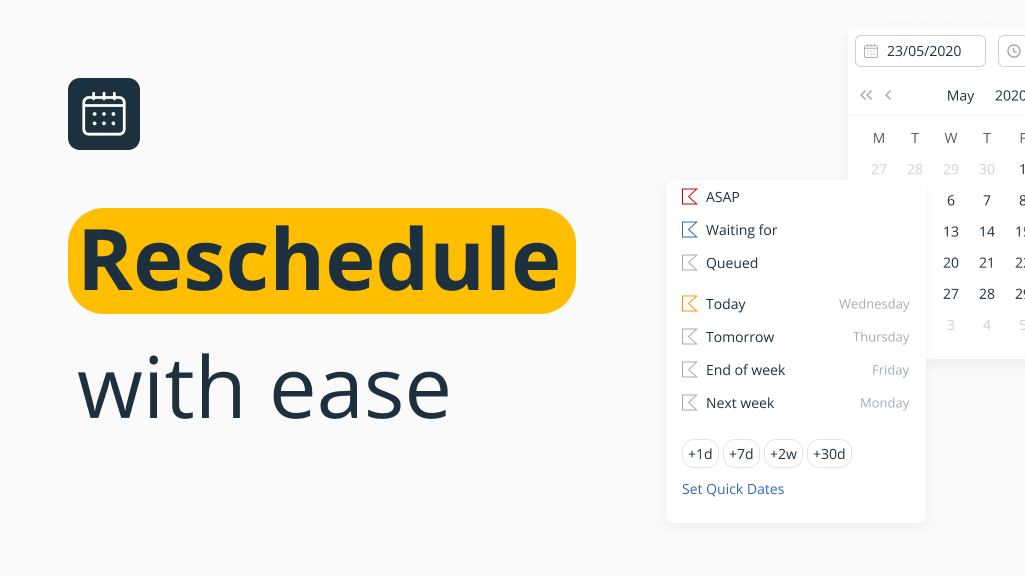 Reschedule tasks and reminders in just a click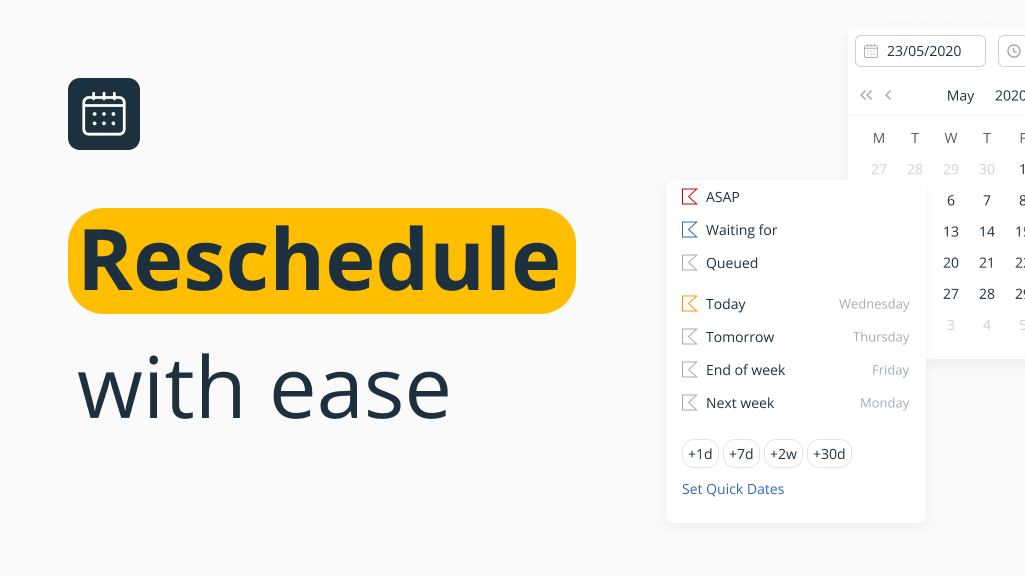 You know better than anyone that your day-to-day process needs to be flexible.
Clients change their minds, meetings get rescheduled and some negotiations take longer than anticipated, throwing your whole neatly planned schedule out of the window.
So it's important for you to be able to adjust on the spot.
That's why our latest update makes editing tasks and reminders quicker and easier than ever before.
Re-schedule tasks and follow-ups in just a click
We can almost see it.
Every morning, you come to the office (or hit the road), get your first cup of coffee, and open OnePageCRM. And right there, on your Action Stream, are your priorities for the day. Just as you left them yesterday evening.
The only problem is that since then, one prospect called to reschedule a demo, you've received an auto-reply from a lead saying she's out of the office until next Tuesday and following up with that conference contact is now marked 'overdue' just because yesterday's meeting went on way past any reasonable time.
But none of those changes should slow you down one bit.
Make quick edits to your due dates and times right from the Action Stream, with just a couple of clicks!


Add time to get mobile and desktop notifications
You can be even more precise and set a date and time for your action from the calendar. In this case, you'll receive a desktop and a mobile notification when the Next Action is due. Neat, right?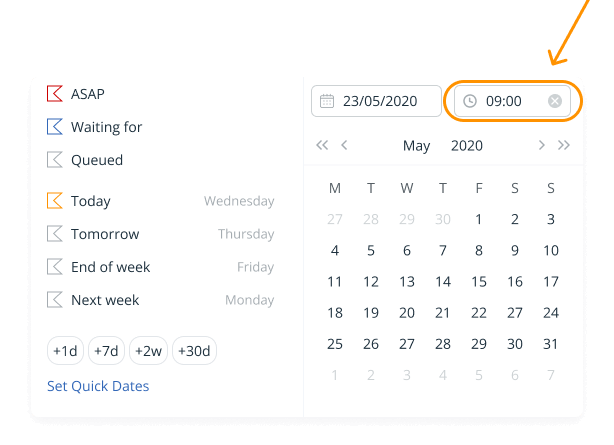 Edit tasks and reminders without extra clicks
Everything always goes as you planned, and clients never change their minds mid-way… said no one EVER.
So just like you have to quickly adjust to any changes thrown your way, your Next Actions can now be instantly modified with click-to-edit!
Simple, fast, and straightforward: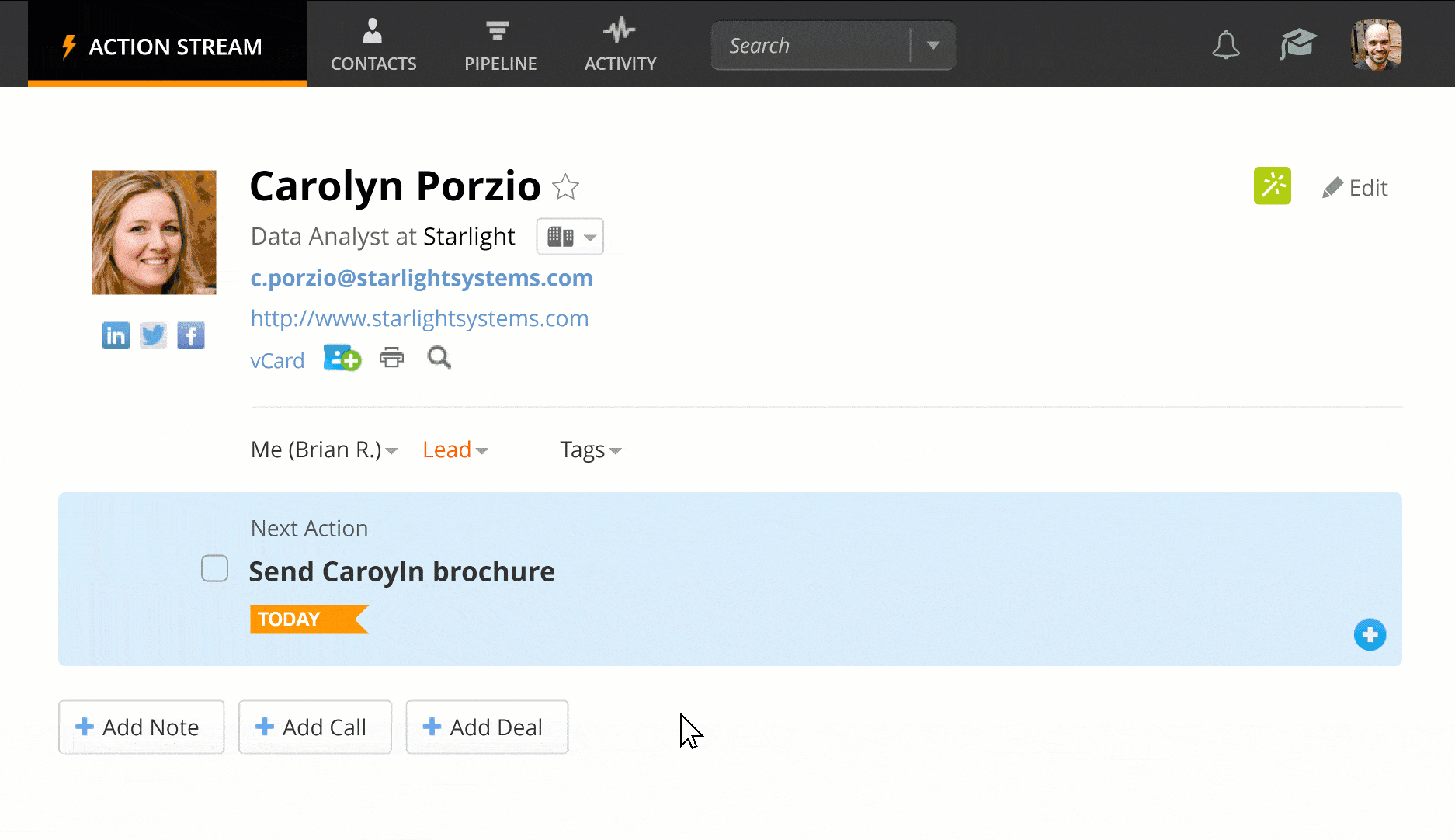 In the fast-moving world of sales, every second matters. And we made sure your every second is spent on building relationships and increasing your bottom line instead of admin.
Set your most used time intervals
Is there a pattern in your rescheduling routine?
By default, you can quickly choose if you want to reschedule a task or a follow-up reminder to today, tomorrow, the end of the week, or next week.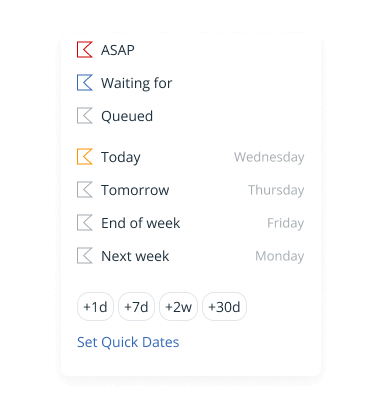 But if you notice that you often reschedule tasks in a different frequency: for example, for next month or for the next quarter, you can easily configure Quick Dates.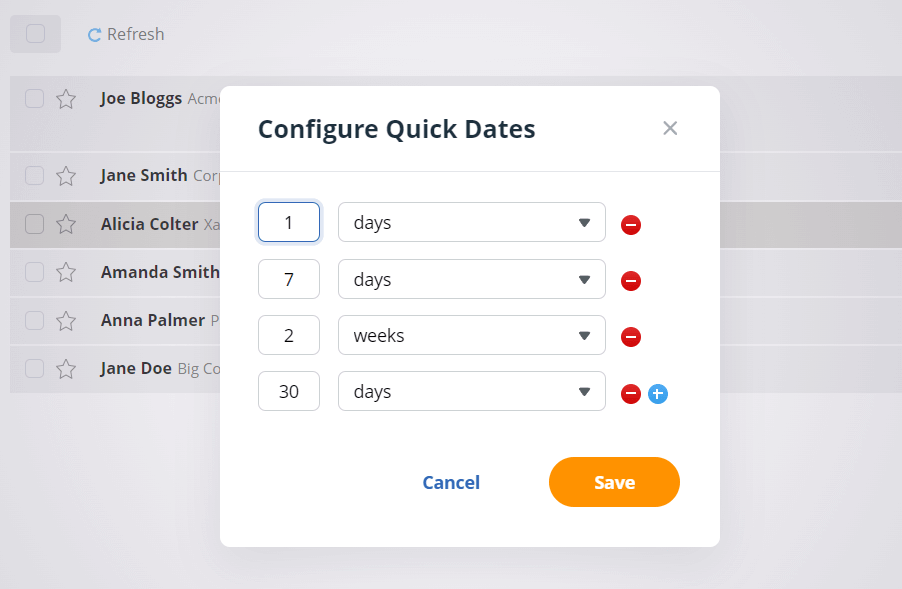 Note. This blog post was first published in 2020 and updated for relevance in August, 2023.