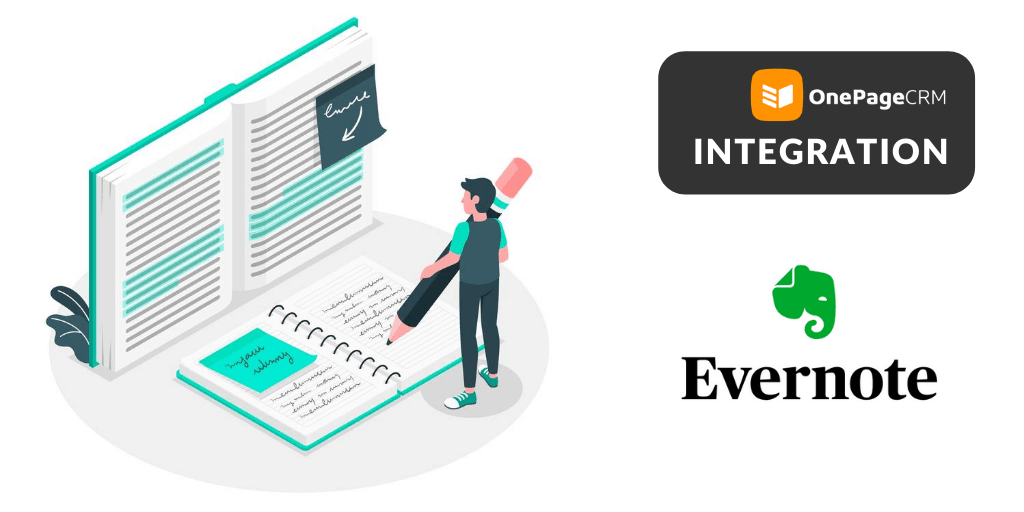 How it works
Evernote is one of the most popular note taking apps that helps you stay organized and focused, so nothing slips through the cracks. It's a great tool for collaborating with your team, taking minutes at meetings, brainstorming, and even noting down to-do lists for your next sales step.
By integrating the two apps, you can easily add the notes you take with Evernote to the associated contact in OnePageCRM to make sure you have all the info you need to move the sale forward in one place.
Key benefits
Add notes from Evernote directly to the associated contact in OnePageCRM in just a couple of clicks.
Easily view saved notes in the contact's Activity timeline.
Use a quick link to access the note in your Evernote account.
See how you can integrate OnePageCRM and Evernote.