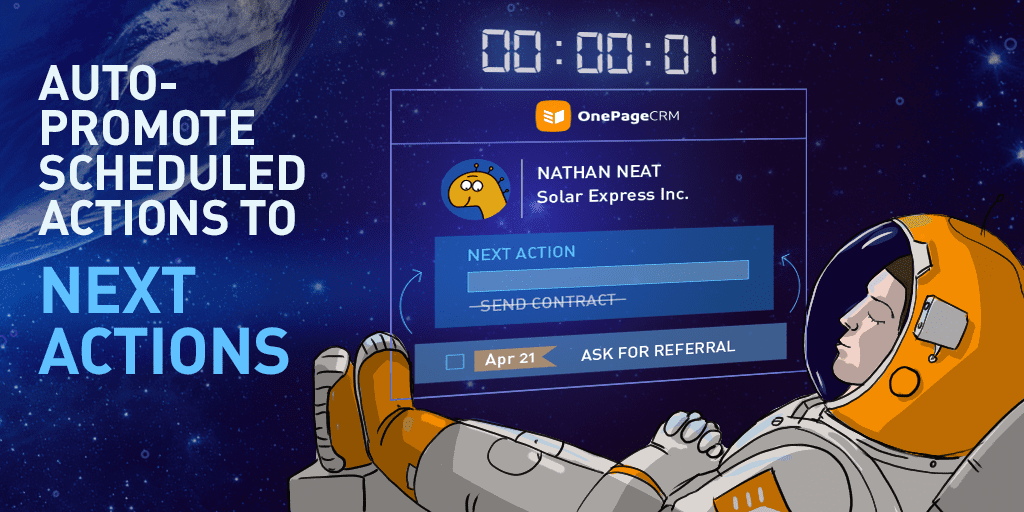 Don't Let a Single Lead Fall Through the Cracks with Scheduled Actions' Auto-Promotion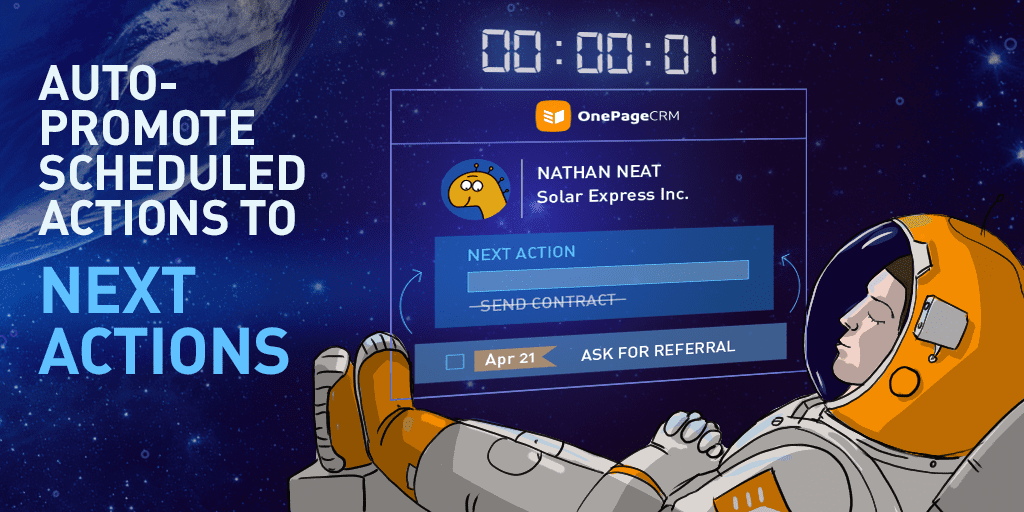 At OnePageCRM, we believe that every lead must be followed up with. After all, that is what our unique Next Action methodology is all about! The moment you complete a sales action, we push you to set the next one. These Next Actions are then arranged into a visual Action Stream, sorted by their urgency.
And if you have multiple priority actions for a particular contact that you need to take care of today, we make sure to display all of them on your Action Stream. So nothing slips through the cracks.
Now, we take yet another task off your mental to-do list. If you forgot to set a Next Action for a contact after you completed the previous one and this contact has another action scheduled, we'll automatically promote it. This way, it will take the rightful place on your Action Stream as the Next Action and you will tackle it when the time comes.

When the midnight comes
What if you purposefully postponed setting the Next Action? For example, to quickly get additional details from your teammate to ensure your next step is the most accurate one. Don't worry, we'll only auto-promote the Scheduled Actions to Next Actions every night at midnight, so you have plenty of time to resolve all pending issues.
Keeping your Action Stream clean
If you're already a part of the OnePageCRM tribe, you might have woken up today to find your Action Stream looking different from how you left it yesterday. The overdue Scheduled Actions you long forgot about have floated to the top of your list and quite likely have colored your Action Stream with red flags.
The great news is that now you have all your due actions right there in front of you, so you can follow up with every (forgotten) lead.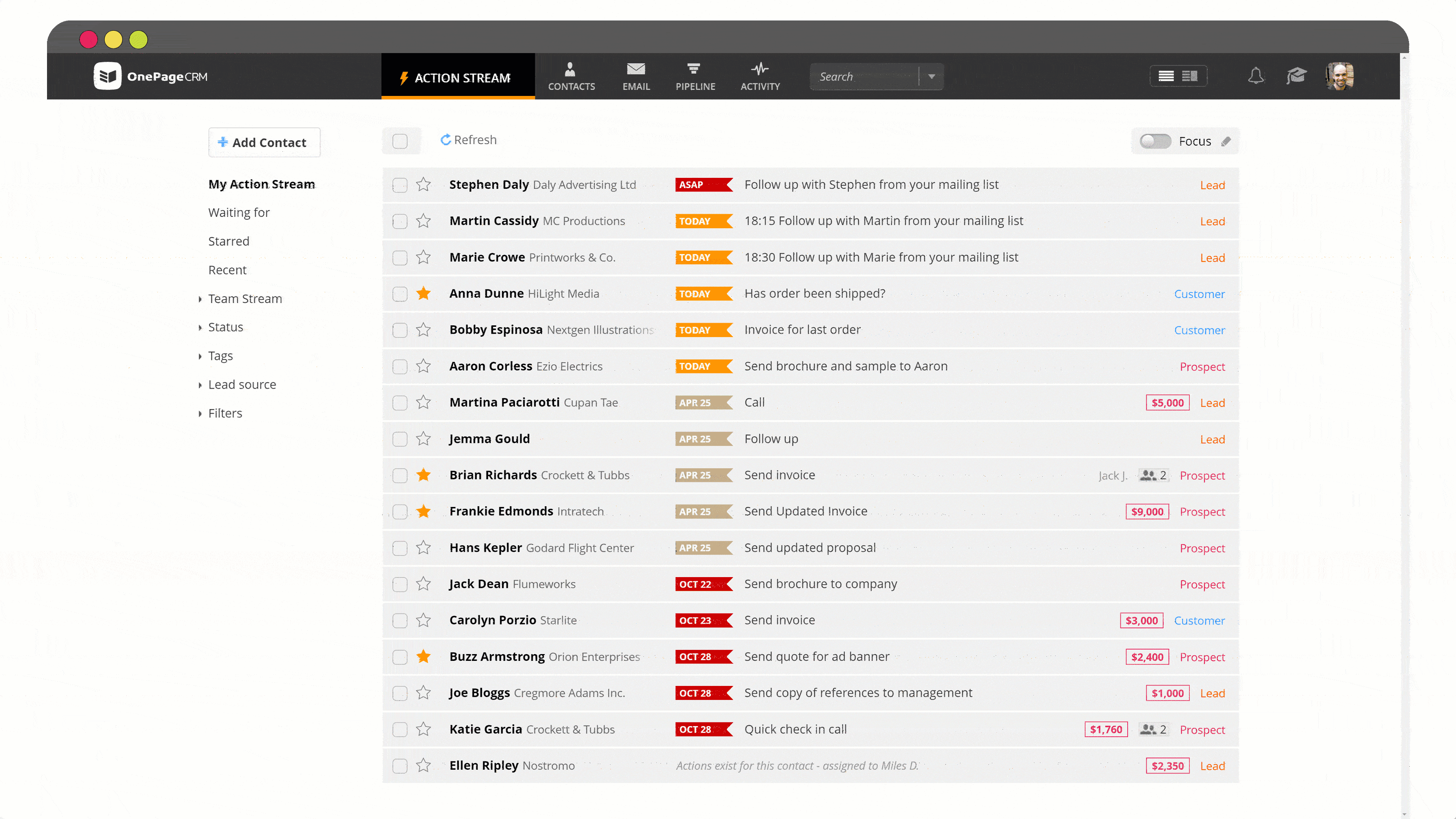 If you don't want to tackle each overdue action individually right now, you can simply bulk update these Next Actions and/or due dates. This way, you can allocate some time later on to handle all these re-discovered leads.
And the even better news is that from today on we'll handle the auto-promotion of Scheduled Actions for you, so you can focus on closing those sales!
Are you looking for a CRM to help you reduce admin tasks?
Try OnePageCRM for 21 days for free and free your headspace for actual sales!