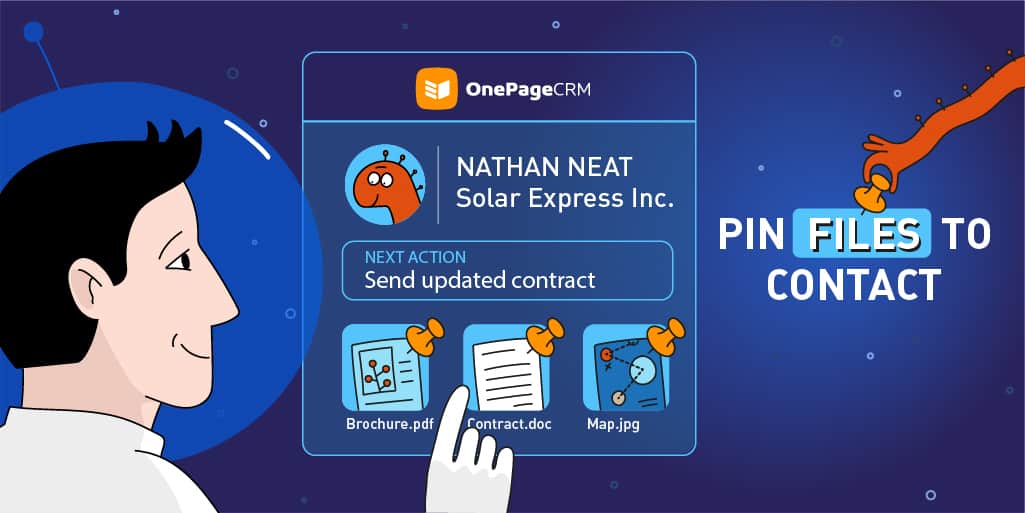 Pin Files to Contact: Eliminate the Search Time by Keeping Priority Attachments at Your Fingertips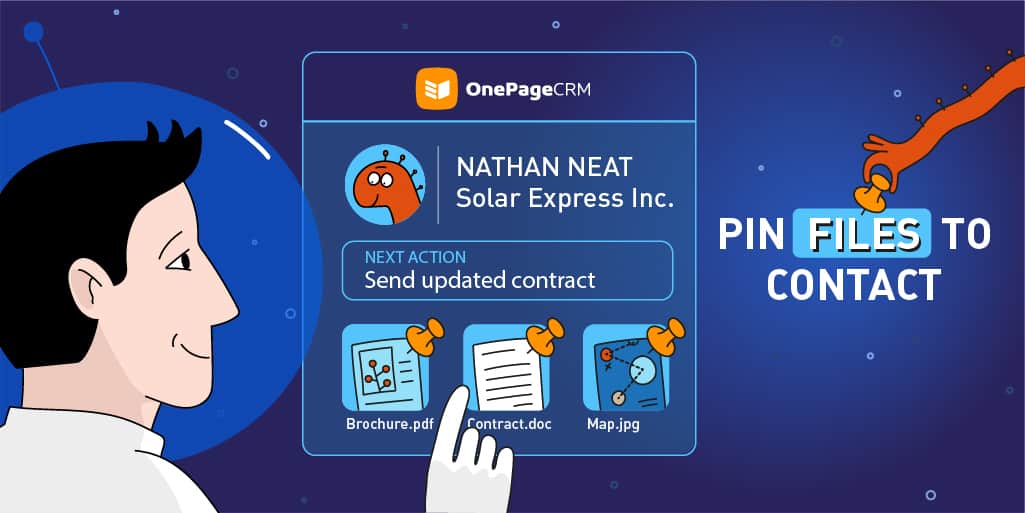 Have you ever spent what seemed like hours searching for that one version of a document or the most recent copy of a proposal? Well, you're not alone. Apparently, ⅓ of us spend an average of 5-25 minutes searching every time we're trying to locate that all important file. And it can take up to 8 searches to actually find it!
At OnePageCRM, we believe that your time should be spent on closing, not file searching. That's why our features like smart search, tags and filters, and a compact contact page layout are all aimed at helping you get the information you need when you need it.
But there's always room for making your life a little bit easier and your work day even more productive.
Introducing the new Pin Files to Contact feature!
Now, you can pin your most important attachments so they are displayed right under the contact's background information. This way, you can save time and access them directly without the need to go through the contact's Activity!

Skip the noise and pin the files that matter

When you're working on a contact, you usually accumulate a significant amount of notes, calls, and often deals. And many of them have corresponding attachments, like inquiries, presentations, or quick snapshots. Those, while important in the moment, can quickly become outdated.
And then there are files you want to keep right there in front of you. They can contain essential information that wouldn't change like the project brief or the sales agreement. It can be files that, like the contact's background, offer the necessary context, for instance, the company's logo or their information brochure. Or you might want to have easy access to the most recent and accurate versions of your files, like the latest design mockup or a presentation for your next meeting.
Whatever the case, you can pin the files you need in just a click, and they will be easily accessible on the contact page.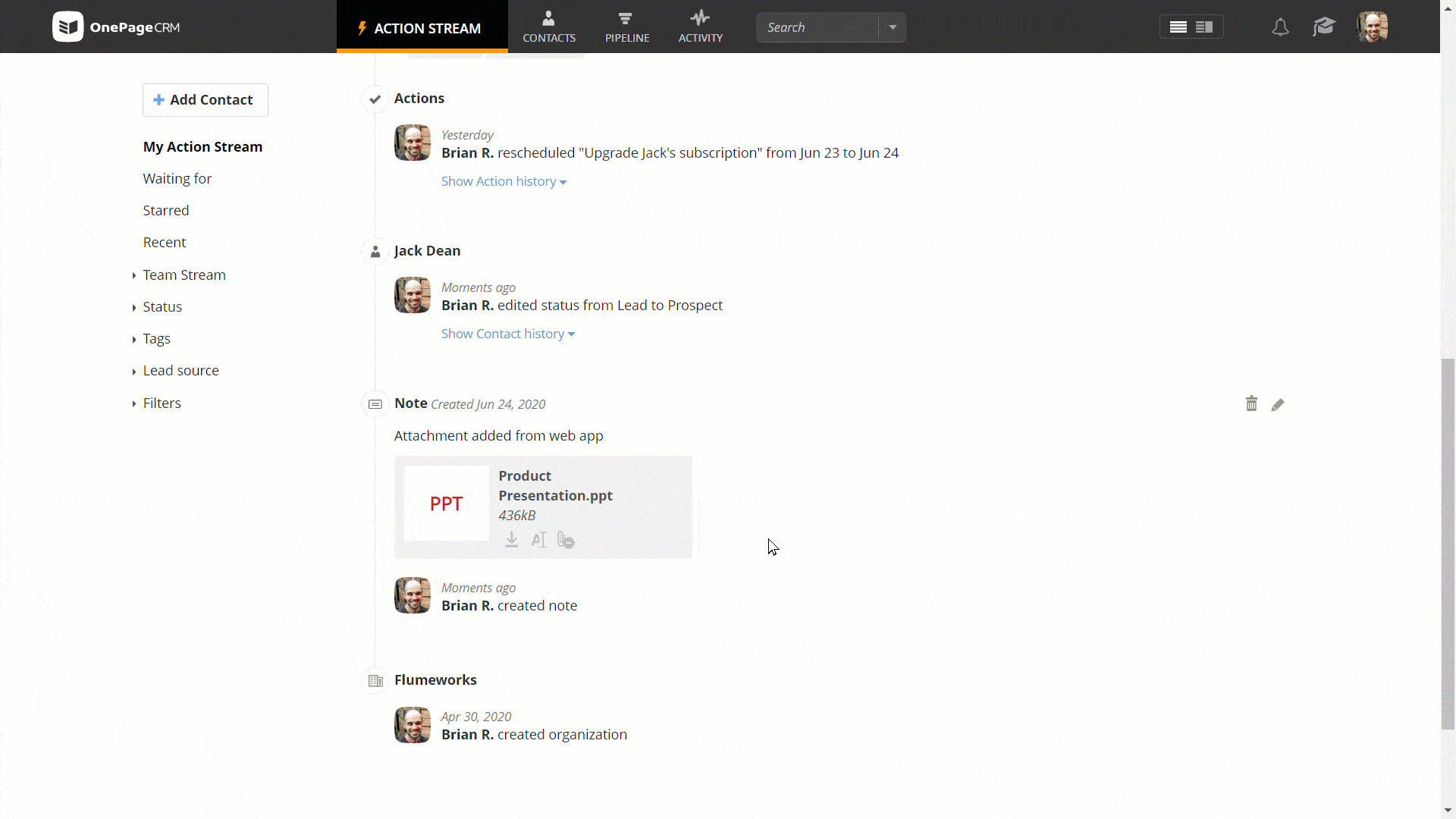 Priorities change. So once the pinned files become outdated, you can unpin them just as easily. Simply click on the pin icon of the file you no longer need displayed on top, and it will go back to being one of the many updates in your Activity timeline.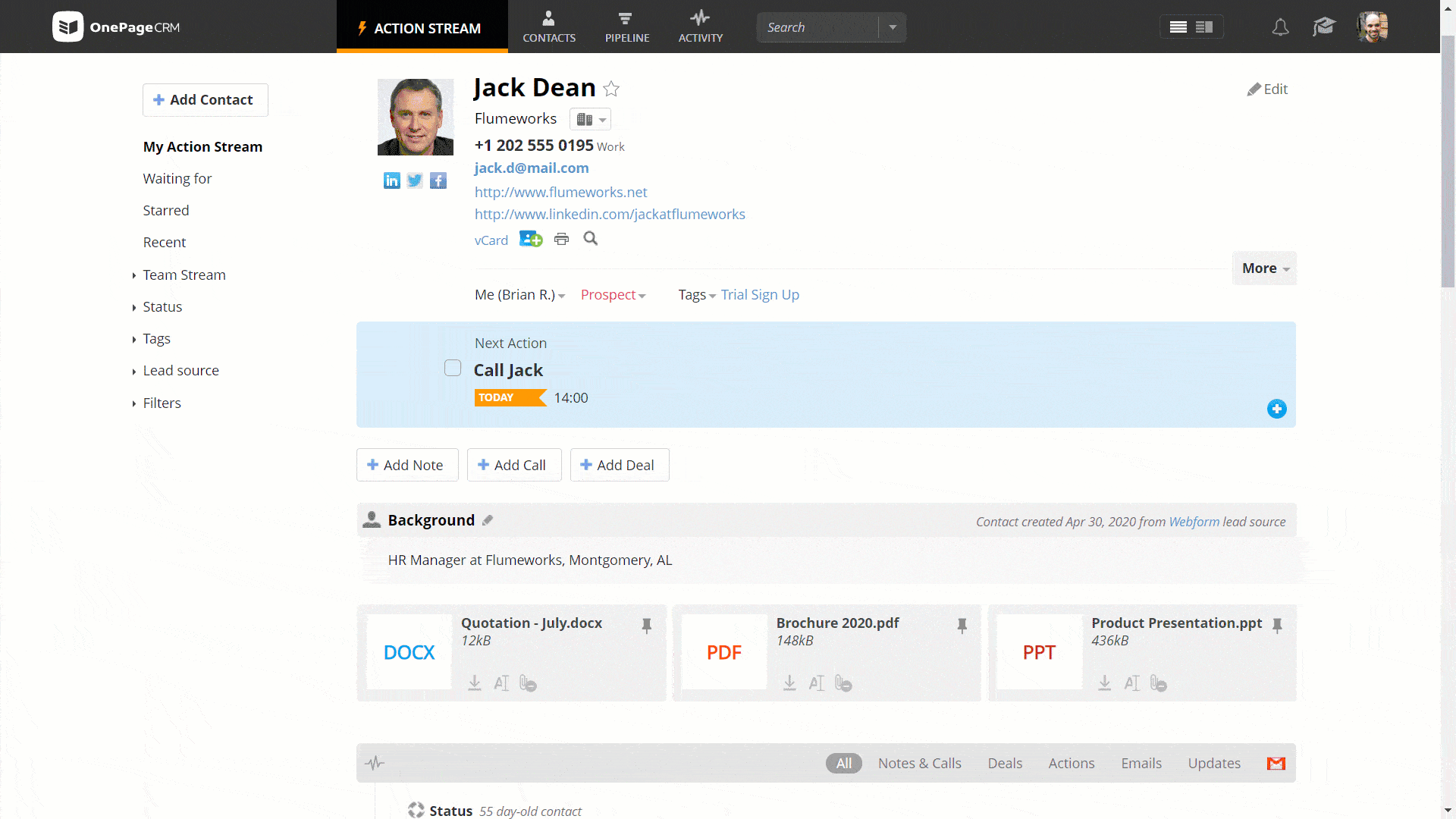 All company files pinned on one page
If you want to quickly access the pinned files from all the contacts belonging to a particular company, you can easily do so in the Organization view.
That option can be especially helpful if you'd like to get an overview of all the important files related to the company's progress or quickly access essential documents. For example, a pricing agreement for sending a new quote. Or, perhaps, you remember the company but not the contact the pinned attachment belongs to.
Either way, you can find all the pinned files right above the Activity timeline.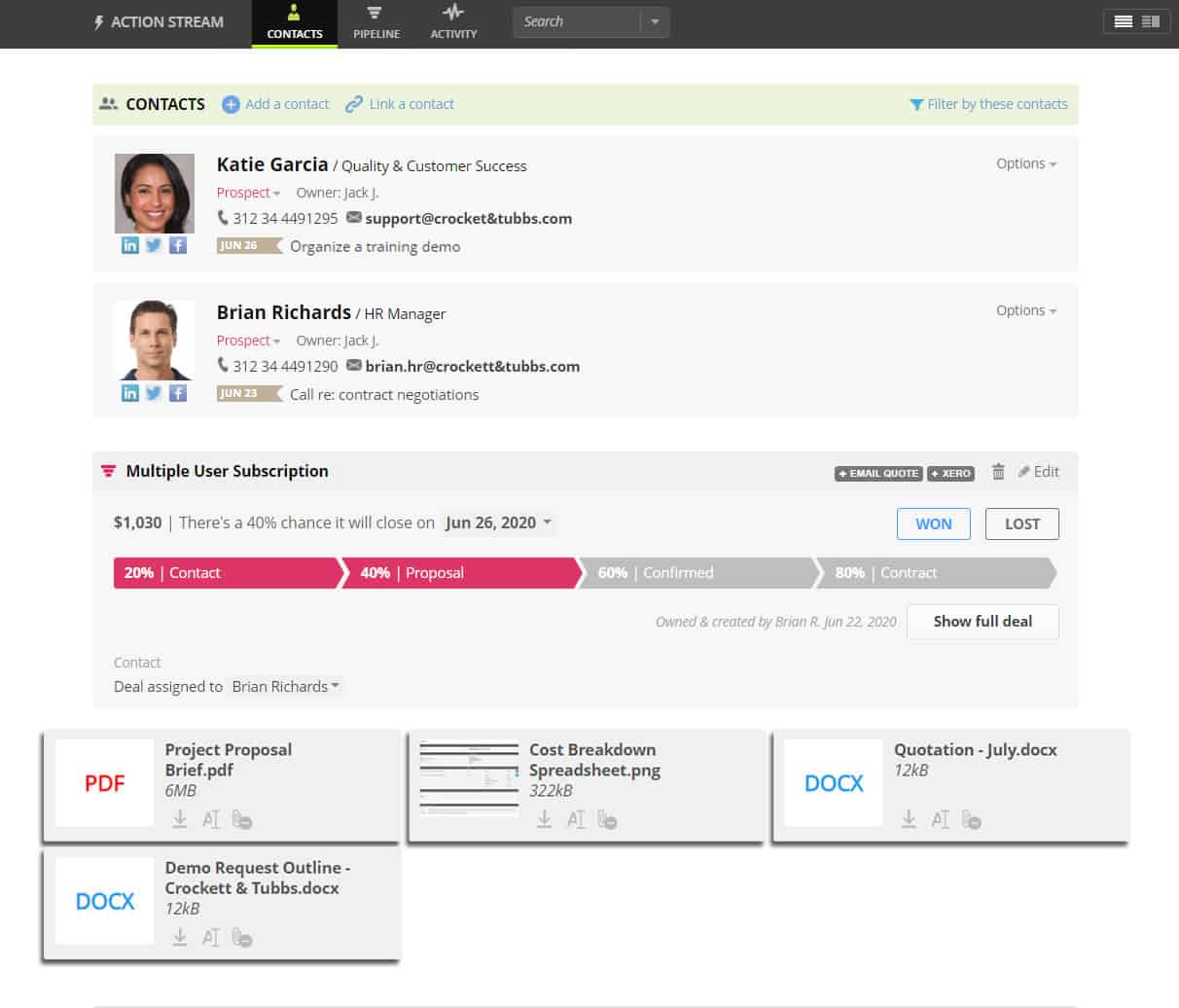 No more hours wasted on document searches. Pin the files that matter most to you, access them in a click, and get on selling!
Have you tried our new Pin Files to Contact feature already? What do you think? Let us know in the comments below or tweet us @OnePageCRM!