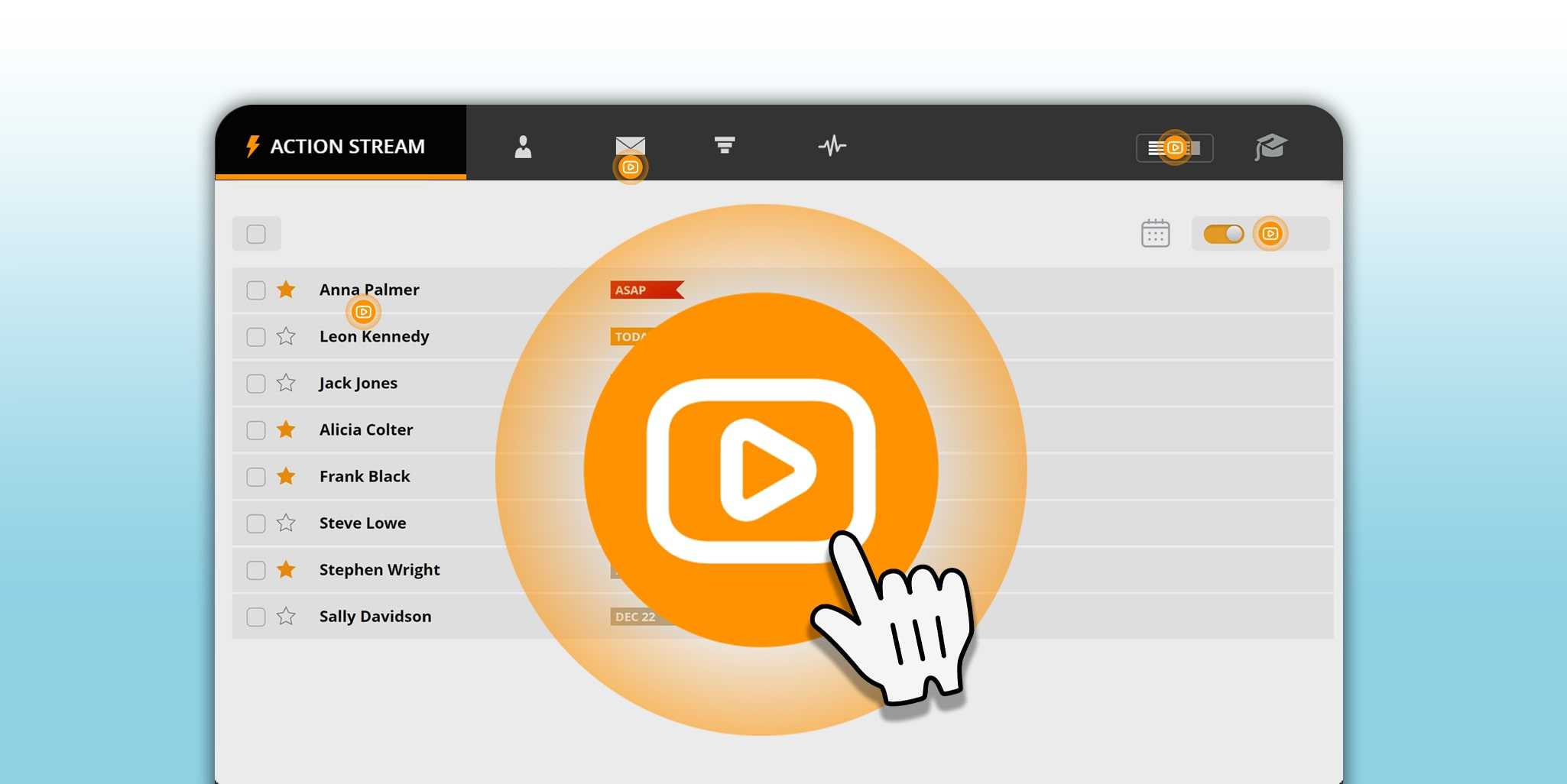 Discover OnePageCRM with Video Tooltips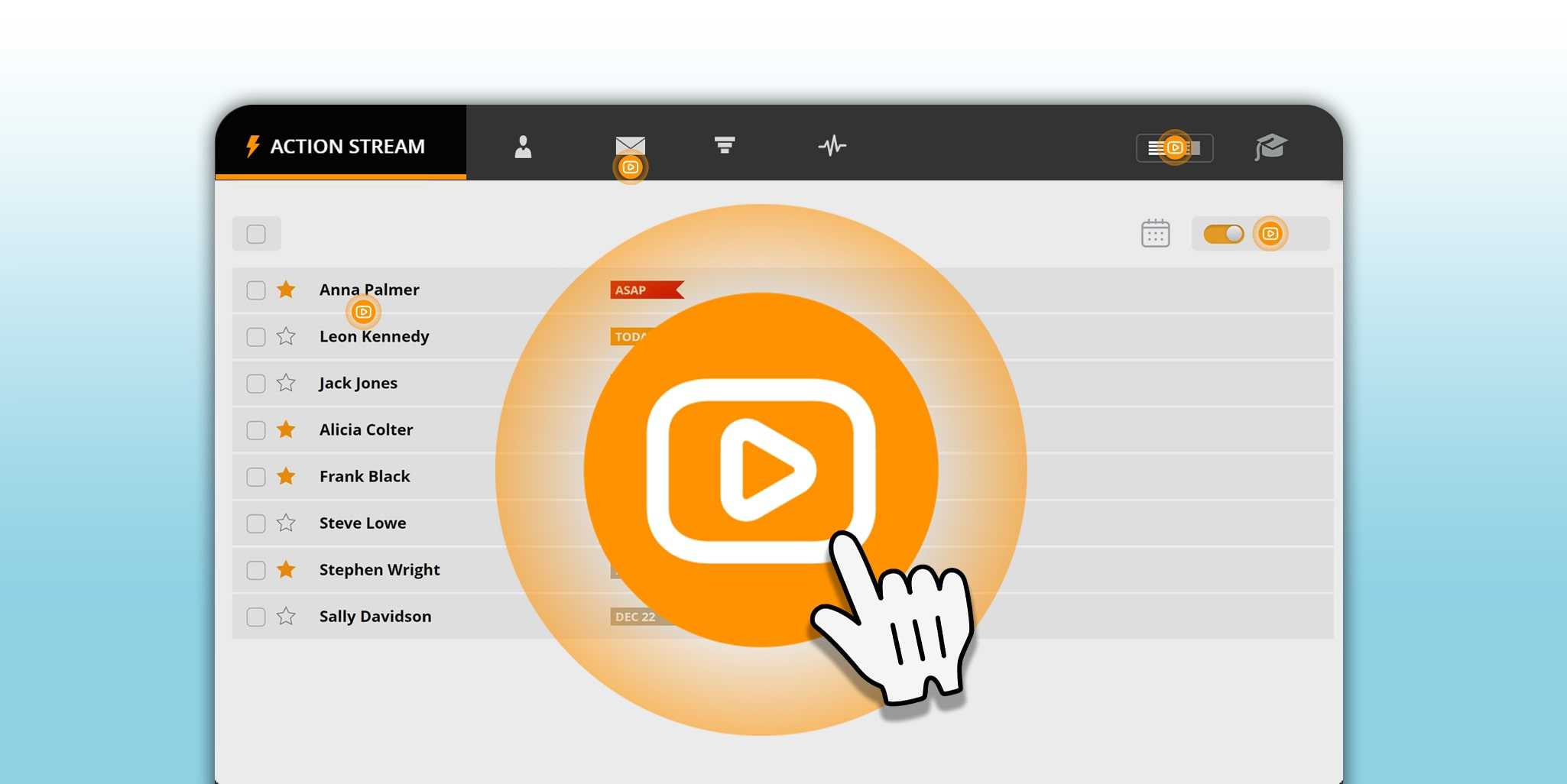 They say, "It's better to see something once than to hear about it a thousand times".
According to the TechSmith's research, 83% of users prefer watching a video over reading content or listening to audio.
Do you belong to this 83%? If so, you probably know the reason why videos are becoming so popular: they can save you time.
In the fast-paced business environment, an early start can be a competitive advantage. And with easy-to-use tools, you don't need detailed instructions, one-hour webinars, or five-page documents to get started.
Sometimes a 30-second video is enough.
And that's why we've been looking forwad to introducing Video Tooltips to OnePageCRM users!
What are Video Tooltips?
Video Tooltips are a series of short-form videos that explain the main features in OnePageCRM. These features include two-way email sync, pipeline management, contact management, and the Action Stream (with the unique Next Action sales method).
Each video is less than one minute and shows how a particular feature works.
For example, there is a 40-second video on how to send emails via OnePageCRM. In the video, you'll learn
where you can choose email templates,
how you can personalize bulk emails,
what tracking option is available,
and how your emails are sent for maximum deliverability.
Although it sounds like a lot of things packed into a short video, it's very easy to do in OnePageCRM. Have a look for yourself:
How to enable Video Tooltips?
OnePageCRM users can enable Video Tooltips in their accounts.
You can find them in the "Help & Learning" section if you've already finished the Oboarding process:
Click on the academic cap icon next to your profile picture.
Choose the Show Video Tooltips button.
Click on the button that appeared at the bottom right corner.
And that's it — you can now see the Video Tooltips.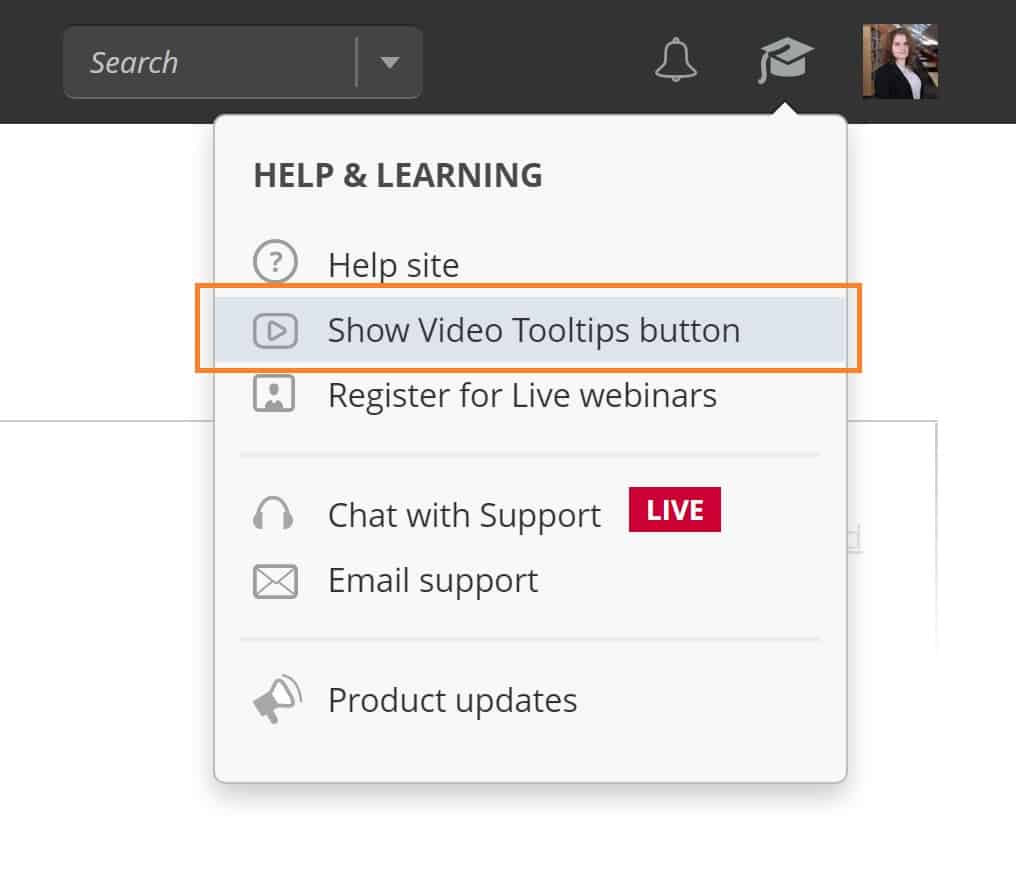 If you are still finishing the Onboarding process, just click on the Getting Started tab in the bottom right corner — and turn on the Video Tooltips.


Want to learn more about how OnePageCRM can help grow your business? Check out OnePageCRM's features.
If you have any questions or comments, drop us a line at support@onepagecrm.com.