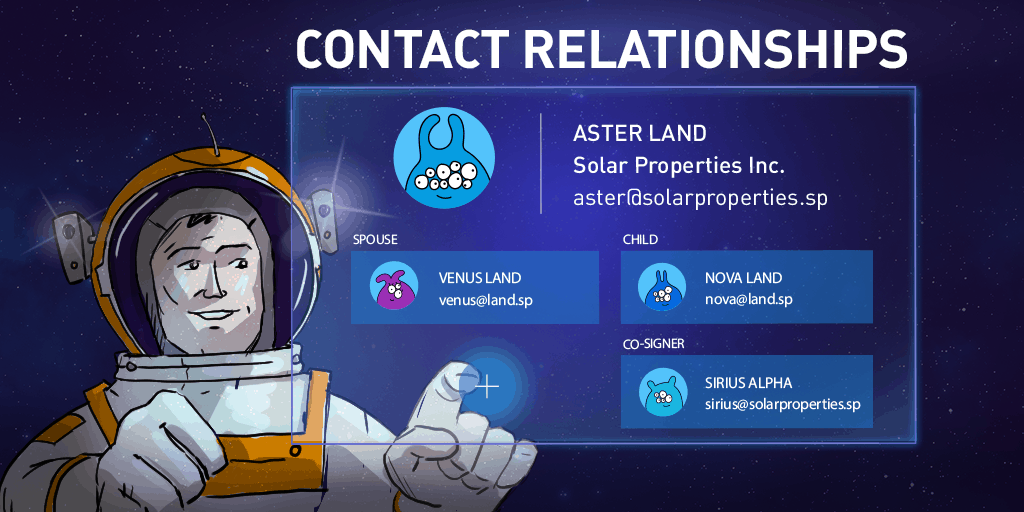 Relating contacts: Create relationships between contacts in your CRM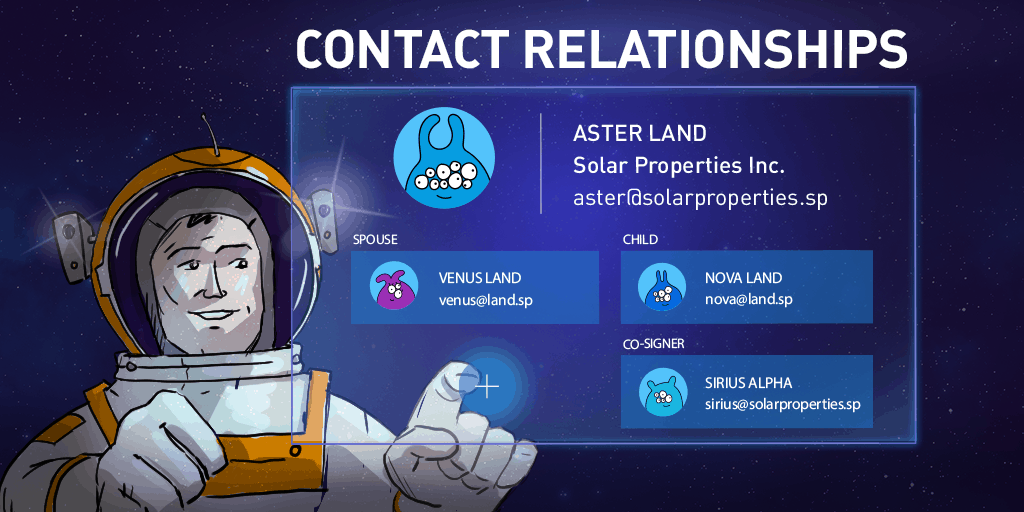 To efficiently close a deal, it's essential for a sales rep to have the full information about the lead at their disposal.
In fact, according to a recent study, 27% of businesses report that the lack of complete and quality data costs them 10% or more in lost revenue every year.
Why define relationships between CRM contacts?
The amount of people involved in the buying process has been growing exponentially.
Some B2B sales now involve from 6 to 10 decision-makers. While in B2C sales the whole family can influence the decision along with the referrals from friends and colleagues.
All that makes it especially important (and difficult) to keep track of is all the associated parties and their connection to each other.
To make this process easier and more visual, OnePageCRM has a Relationships feature.
How to create contact relationships in CRM?
You can use OnePageCRM to define, set, and display relationships between contacts (be it a spouse, a business partner, a co-signer, an influencer, or anyone else connected to the sale) to always have the full picture right there in front of you.
Keep track of all contact relationships
Establishing clear connections and relationships between contacts can be essential for both B2C and B2B sales.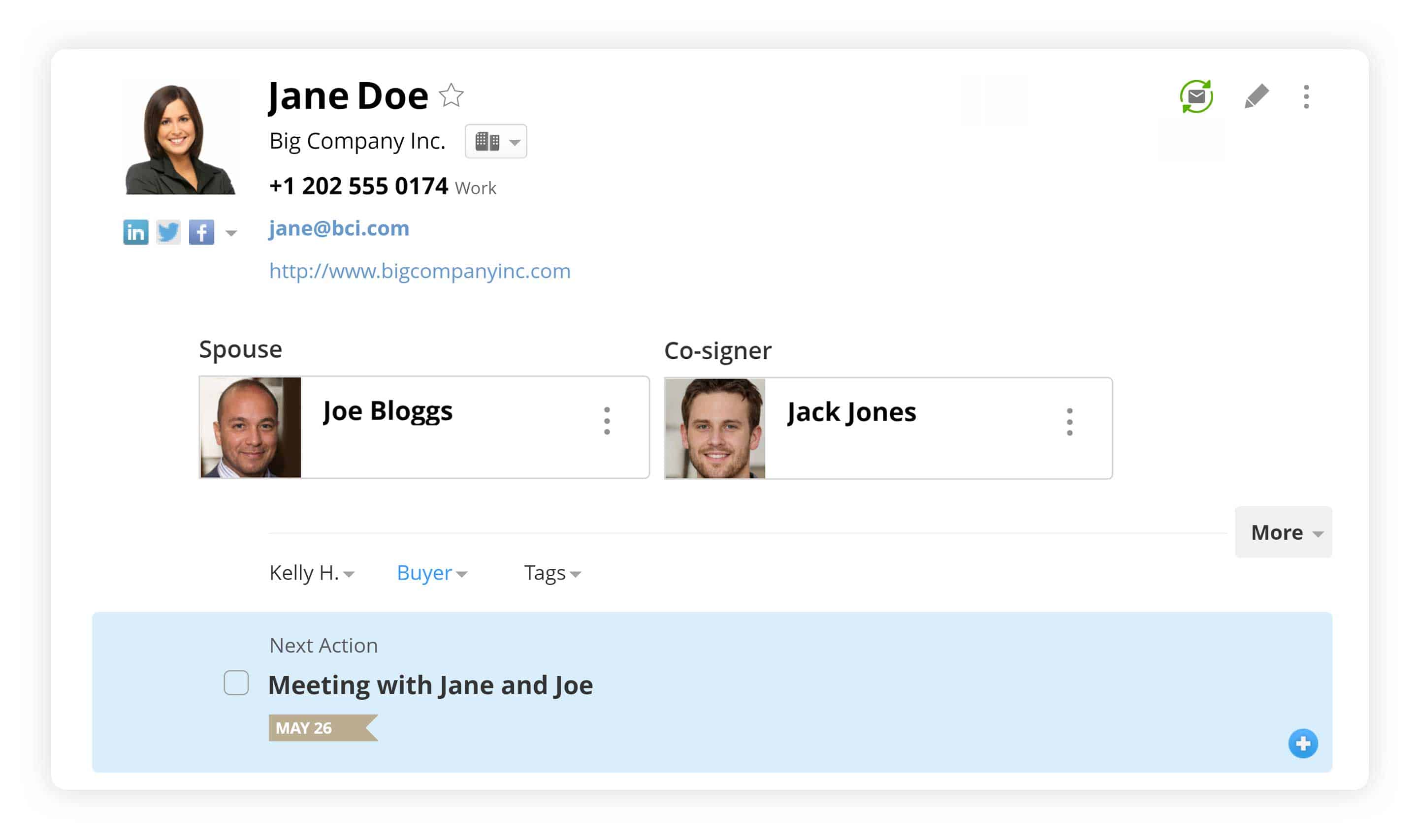 For example, as a real estate agent, you might want to have both spouses, partners, or co-signers as contacts, with a clear connection between them.
Say, if you're involved in construction sales, connecting a client, an architect, and a contractor who work either independently or for different companies can give you the most complete picture of the deal and ensure you have all the involved parties within easy reach.
With the Relationships feature, we make it easier for you to record and keep track of your referrals, giving you an instant and visual way to see your biggest advocates.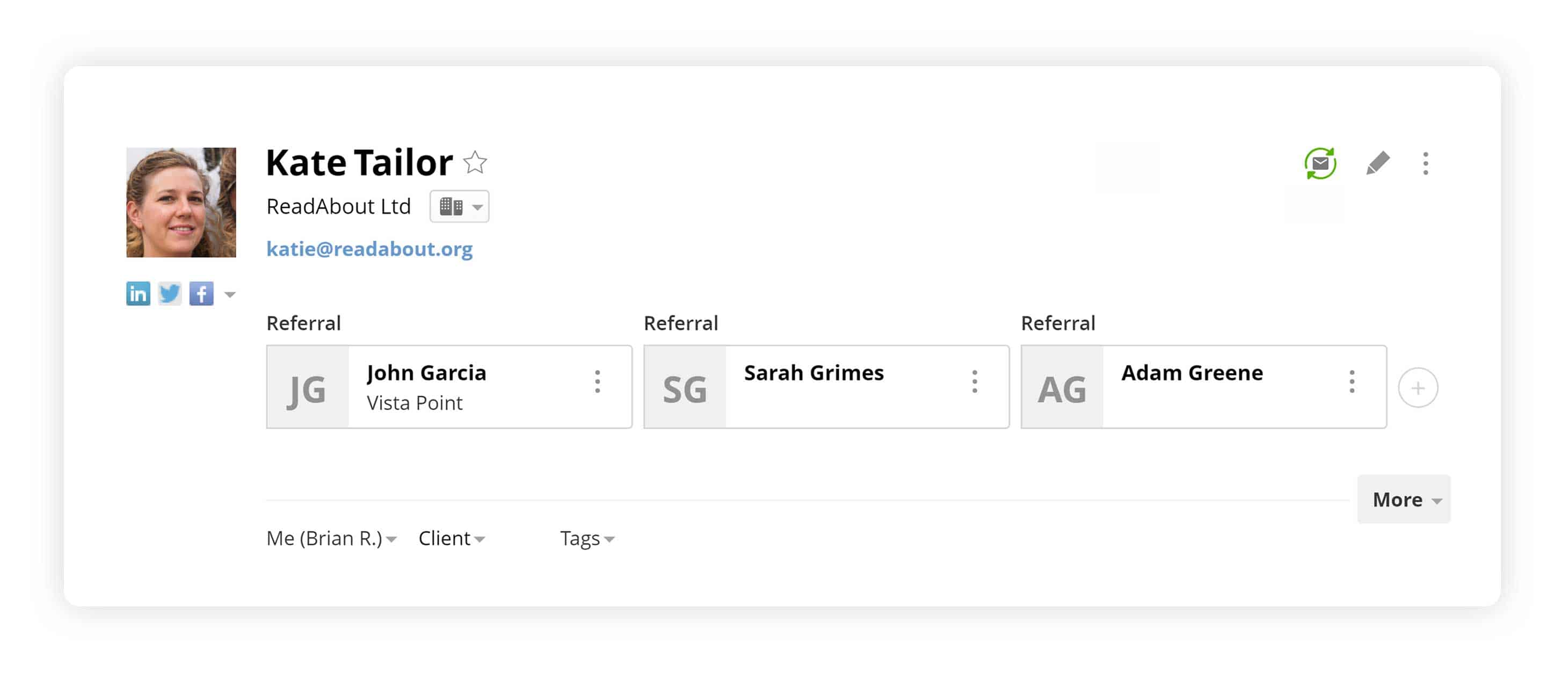 Set contact relationships in a click
Once set up, all associated relationships are neatly displayed on top of the contact page, so you can get the full picture at a glance.
To add a new relating contact, simply open the menu in the top right corner of the contact page and select Add Relationship.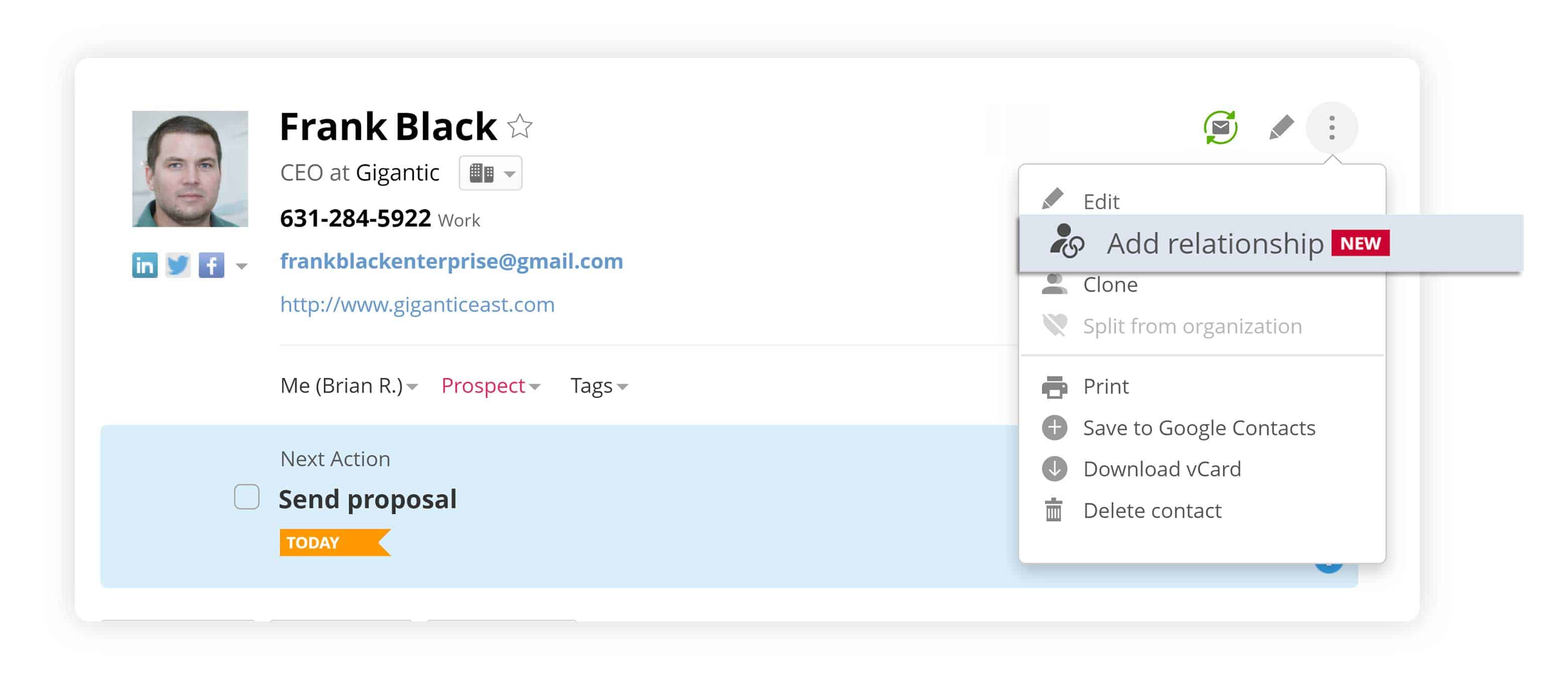 Customize contact relationships
While being one of the simplest CRMs on the market, OnePageCRM also provides you with customization options that will suit your business.
You know your business needs best and what type of relationships play the major part in your sales success, so we give you the power to set relationships that make the most sense to you.
Simply click on Configure Relationships in the Add Relationship form and set the types of connections that you need.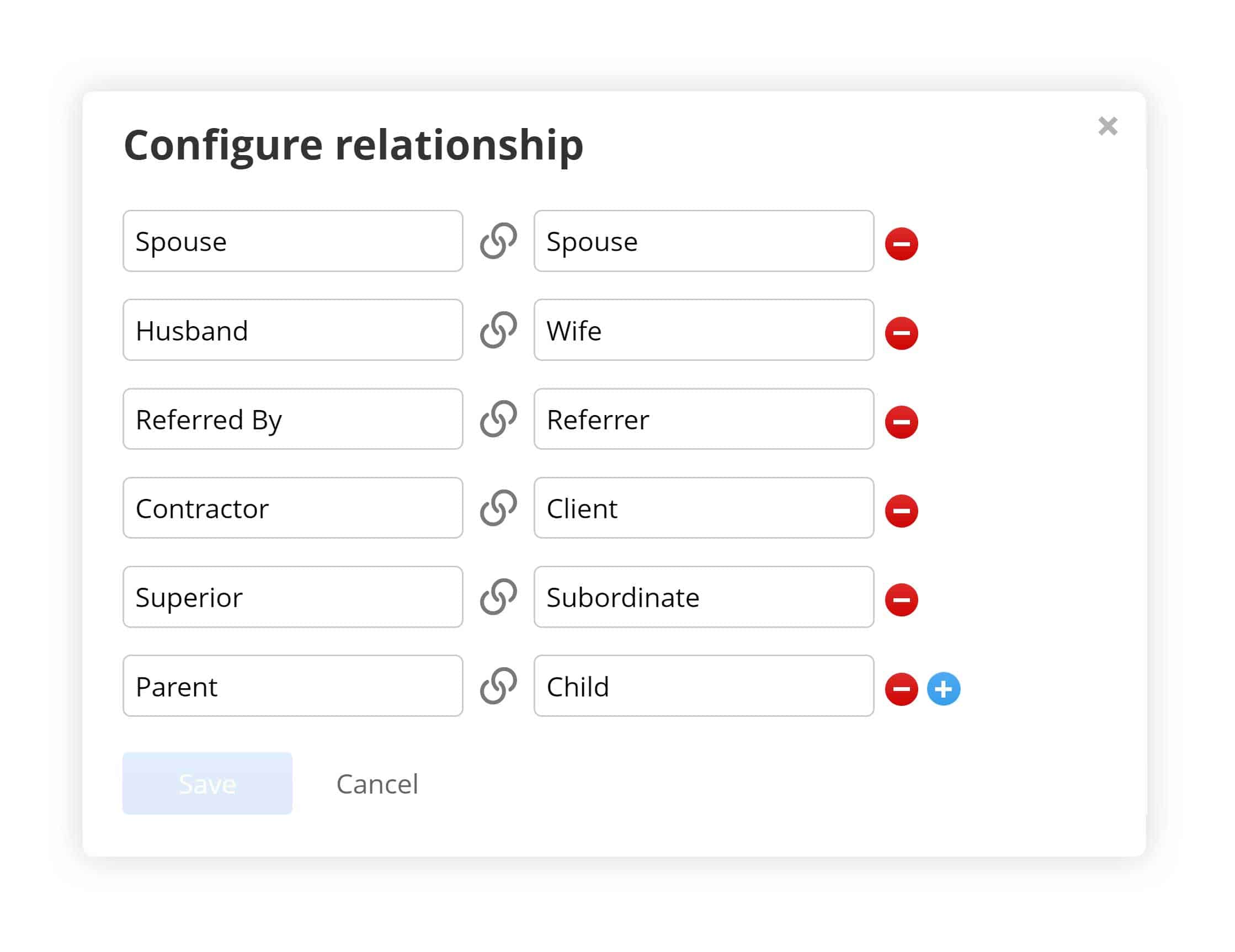 Have you tried using our new Relationships feature already?
We'd love to know what you think!
Let us know in the comments below or tweet us @OnePageCRM.
Note. This blog post was first published in May 2021 and update for relevance in December 2023.