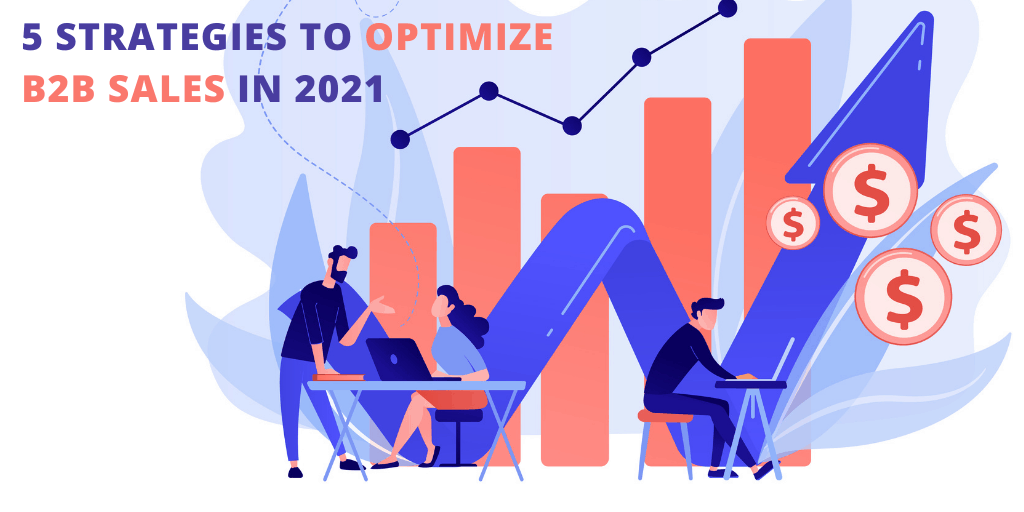 5 Strategies to Optimize B2B Sales in 2021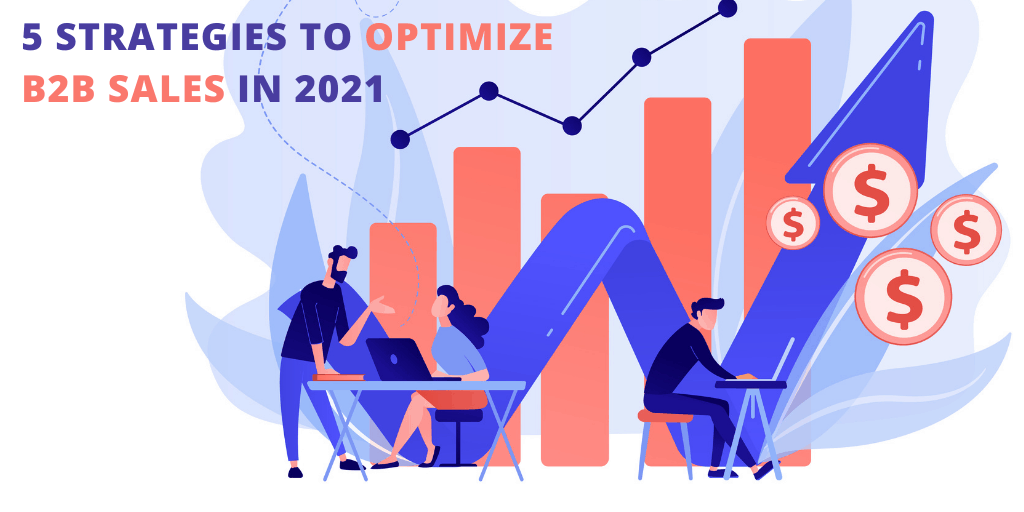 In 2020, B2B teams had no choice but to adjust to remote sales. While virtual meetings and events left many organizations scrambling to maintain lead generation and pipelines, other companies flourished. The key difference between the two was a willingness to adapt, evolve, and experiment with new tactics.
While it's unknown if B2B sales will return to the same pre-pandemic landscape or if all in-person business activities will presume mid-year, leaders can plan based on industry insights, reports, and data.
To create an agile team that will thrive in a virtual, in-person, or hybrid environment—i.e., whatever this new year throws at you—use these five strategies (backed up by expert insights).
Focus on Virtual Experience
Meetings will likely stay virtual in 2021, but this doesn't equate to a lackluster performance or challenges for your team. McKinsey's new report found that more than three-quarters of both B2B sellers and buyers now prefer digital self-serve and remote human engagement over face-to-face interactions, even after lockdown restrictions lifted.
Moreover, all signs point to increased comfort and ease in the virtual environment. The report continues:
"70 percent of B2B decision-makers say they are open to making new, fully self-serve or remote purchases in excess of $50,000, and 27 percent would spend more than $500,000."
Focusing on the virtual experience means investing in digital communication tools but also improving your customer/client interface. Ensure that your digital offerings are seamless.
Can your buyers effortlessly reach your team? Are your video meetings high-quality and error-proof? Audit your technology stack and your employers' knowledge of processes to ensure your virtual experience meets' buyer's new expectations.
To go one step further, consider allowing for self-service sales to attract interested prospects and encourage top-funnel activity.
Level Up Retention with Personalization
The service you provide to buyers plays a significant role in your success. Moving forward, personalization will be the difference between losing business and retention.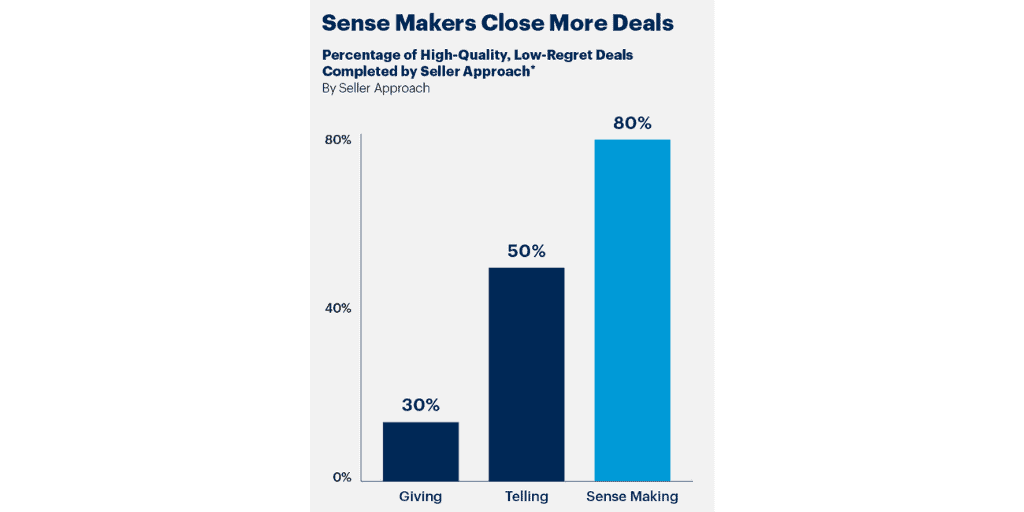 A Gartner B2B buyer survey found that 80 percent of buyers prefer the "sense-making" sales approach. To put it simply, they're overwhelmed by the availability of high-quality content about products and services when researching purchases. They want sellers to "simplify learning by helping them evaluate and prioritize relevant information, all while helping customers arrive at their own understanding." Enter: personalization.
This doesn't just apply to new prospects and leads, but existing customers as well. The report continues:
"In an era of too much good information, the sense-making approach engenders greater customer confidence, reduces customer skepticism and, most importantly, yields far greater likelihood of the customer purchasing an upgraded, premium offering from a supplier."
If you're worried about lead generation in 2021 (as many understandably are), start with the low hanging fruit—your current customer or client base. Existing customers/clients can offer you valuable insights that allow you to optimize your product, service, or sales process for future leads.
Start 2021 with an audit. Ask your team to poll their clients on their needs, pain points, and expectations. Additionally, inquire about your product information, is it too overwhelming? Do they understand and consume your new and updated content? Ask for honest and candid feedback on their overall experience. Use this to refine your process and offer further personalization to your valued buyers.
Focusing on retention will not only give you a solid foundation but also increase word-of-recommendations or referrals.
Pro tip: Using tools like Lead Clipper can further aid personalization, by capturing data from webpages, email, and social media, providing sales reps with the necessary context, reducing admin, and accelerating the sales process.
Ensure Sales and Marketing Alignment
Marketing and sales go hand-in-hand, which means the two teams need to support one another, and not just sporadically throughout the year. In 2021, strive for continuous alignment. Too often, sales teams miss out on valuable marketing resources and collateral that can be repurposed into sales tools. Poor communication and collaboration are often to blame. For instance, marketers might create a value-driven white-paper to drive digital traffic and subscribers. However, the sales team doesn't know it exists or that they send that to warm prospects.
Social media is a perfect example. Your marketing team creates engaging content targeted towards your ideal audience and demographic. They also use social listening to further refine your customer or client persona (both via their own channels and competitors).
Marketers are plugged into feedback on your industry, trends, and opinions on products/services. These types of insight and data could be instrumental in your sales process. In short, marketers should be a salesperson's best friend.
With greater sales-marketing alignment, the marketing department can become the virtual eyes and ears to help the sales team understand prospects, address appropriate needs and pain points and ultimately, generate more leads.
This shift doesn't have to be complicated; simply ensure the teams meet and work together.
Streamline Communication
Time is an ever-shrinking commodity as companies strive to do more with less each year. If you want to get your foot in the door when pitching a sale, consider auditing how you communicate with customers and identify ways to improve your calls, emails, and messages.
Evaluate client meetings and look for ways to give them their time back. This could mean shortening meeting times or limiting the number of people on the call instead of bringing the whole team on.
"A shorter meeting can focus on one key topic and only involve the people affected, freeing up time for employees who don't want to sit through an hour-long meeting to cover a 10-minute topic," explain the experts at Hubgets.
Their advice is to put it into action.
"Creating standards for meeting lengths and agendas could make your employees more agile and productive over time."
Better meetings can drive better results as your attendees are more engaged and less likely to get distracted by email notifications or other work.
Build Your Online Network
The COVID-19 pandemic canceled conferences across various industries, limiting opportunities for B2B sales professionals to meet new contacts and drive leads. However, you can still build valuable relationships by joining online networking groups.
"Business networking groups are designed for the sole purpose of bringing people in business together to forge connections," explains the team at SMB Compass. They outline the numerous benefits these groups can offer (even when virtual), including:
Generating brand awareness and opportunities
Gaining new insights into your industry
Establishing your team members as experts in their field
In 2021, commit to rebuilding your network by investing in virtual and remote networking opportunities. When restrictions and safety allow, merge your online and in-person events to expand even more.
Starting Your Post-Pandemic Planning Now
The start of this new year will definitely be different (and still challenging) for many organizations, the good news is that the landscape of B2B sales is adapting. Using the above strategies, you can ensure that your team evolves with the "new normal."
About the author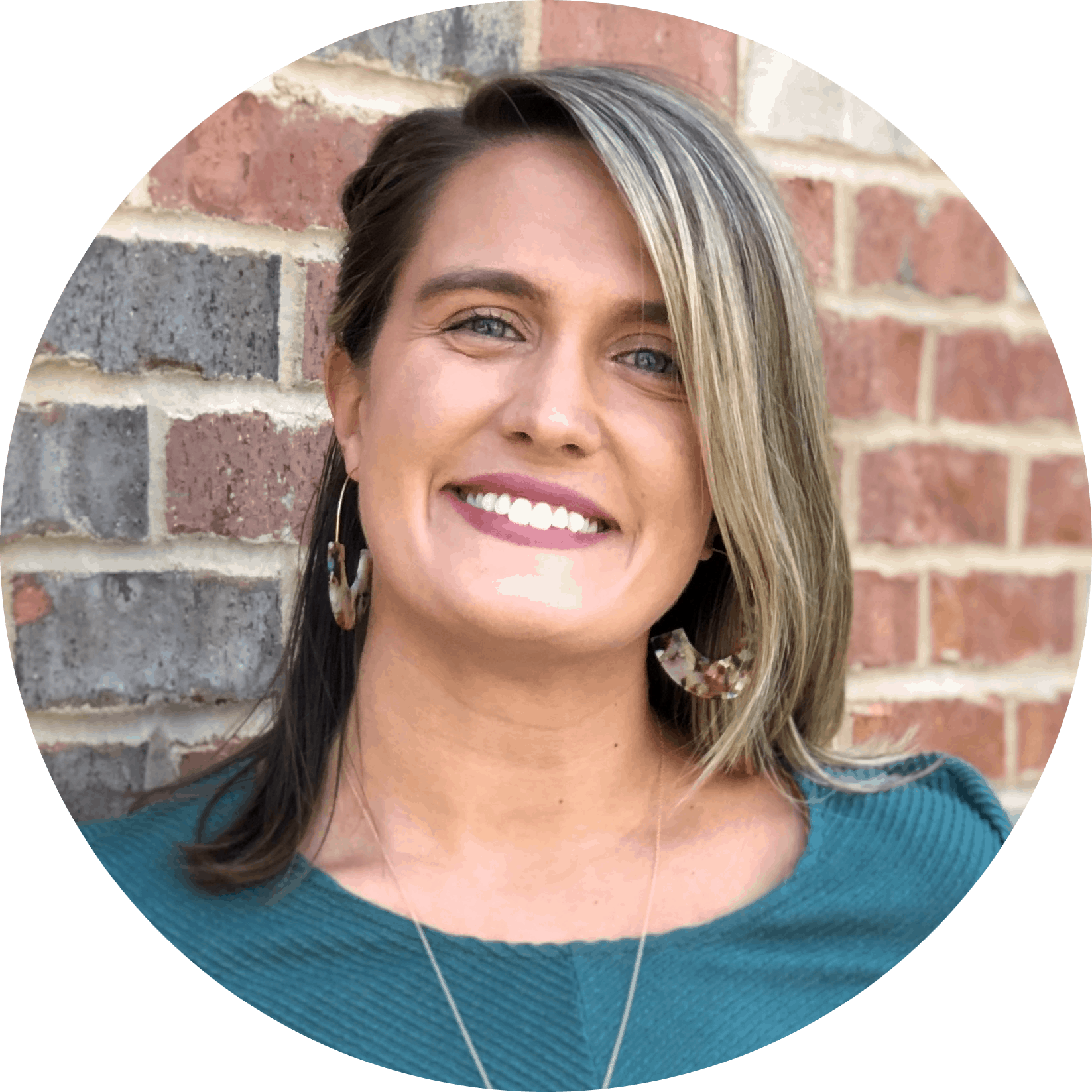 Tracy Ring is a freelance writer and content marketer who works with organizations to curate engaging content and grow their social media presence via targeted digital marketing strategies. She brings a real-life perspective to her writing from 8+ years of diverse experience including, HR, project management, customer and client relations, and admin roles. You can connect with her on LinkedIn or Twitter.
Header image source:
Business vector created by vectorjuice – www.freepik.com