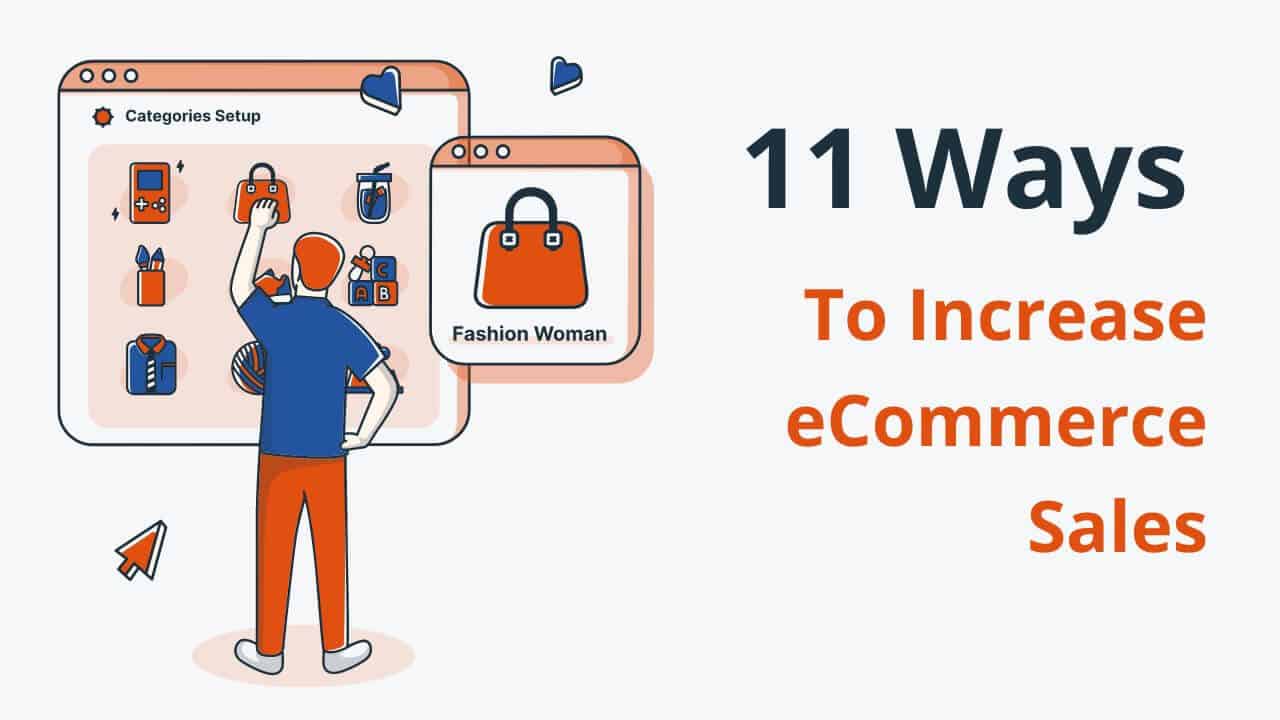 11 Effective Ways To Increase eCommerce Sales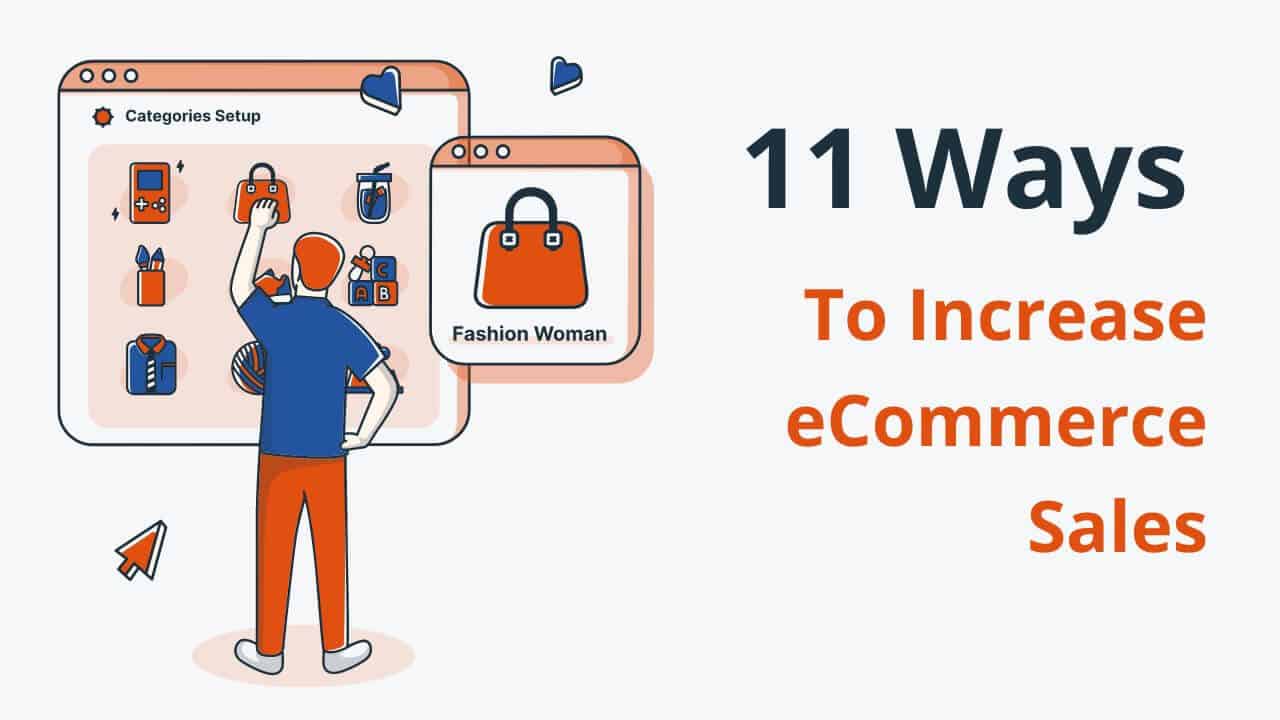 Nowadays, the development of online marketplaces and technological advancements have made it simpler than ever to buy and sell items online. This is a lucrative business opportunity. But although creating an eCommerce store may be straightforward, making it successful requires work.
This post outlines 11 practical ways to boost your eCommerce sales and build up a profitable business.
1. Offer as many payment options as possible
Customers place items in their shopping carts intending to purchase them. However, if they don't have their preferred method of payment upon checking out, things could soon alter.
Therefore, besides accepting payment by credit card, you should offer also other preferred payment methods such as using mobile wallets or a Buy Now, Pay Later (BNPL) option.
Many modern point of sale (POS) software can help you increase eCommerce sales by solving this problem. They offer an omnichannel selling feature with a variety of payment methods and are easy to integrate with a new payment method.
Here is a bit more information about why you might want to add mobile wallets and BNPL to your payment options.
Mobile wallets
A mobile wallet is a digital wallet that stores credit, debit, ID, gift, membership, and rewards cards on a mobile device. Instead of utilizing a real card, mobile wallets allow users to make purchases using their smartphone, smartwatch, or tablet.
Payments made with a mobile wallet are regarded as secure. It is also convenient and easy to use. Additionally, customers don't have to be concerned about misplacing or losing a payment card.
Transactions made using a mobile wallet happen more quickly than those made using other conventional payment methods. Customers do not have to wait for someone to process their debit card or find their change or dig through their wallets to find the appropriate loyalty card.
Buy now pay later (BNPL) payments
Nowadays, the "buy now pay later (BNPL)" payment method is very popular among online retailers. As the name implies, these payment options give clients the option to pay later with minimal costs and interest rates.
This significantly lowers cart abandonment and elevates flexible payments to new heights. Additionally, this option ensures that online store owners receive upfront payments free from fraud and risk.
2. Create a mail list
Email can assist you in several ways, including promoting sales, staying in touch with customers, marketing your items, and eventually increasing sales revenue.
To better manage relationships with their potential and existing customers and keep an eye on all previous and upcoming interactions, many businesses use an eCommerce CRM and save their email lists there.
An email list is a collection of people who have authorized you to send them pertinent content. To create that list, you need a variety of opt-in options. You could, for instance, add an opt-in button after checkout or make a website pop-up.
Pop-ups
Pop-ups are one of the best email list-building techniques for online stores. You can set them to be activated when a visitor spends a specific amount of time on your page or when they scroll to a specific point on the page to make sure they aren't too invasive.
Opt-in checkbox
Including an opt-in checkbox during the checkout process is another successful strategy for growing an email list for your eCommerce business. The customer who is checking out is almost ready to purchase from you. The checkbox to ask for permission to add them to your list should be added as they are already giving their email address to place an order. You can also add a 10% discount as an opt-in incentive.
3. Use A/B testing
A/B testing is an excellent method for determining which design, feature, and content improve conversion rates and which don't. A/B testing allows you to compare two distinct design options for the same product to discover which generates more traffic. You can also move the navigation buttons around to see which enhances the user experience.
How does A/B testing help improve eCommerce sales?
The majority of A/B testing solutions provide vital metrics that can give you a thorough understanding of how well your instances are doing. When you know what works well, you can iteratively improve the customer experience in your store and keep comparing other possibilities. Since you're depending solely on data to optimize your conversions, each iteration will aid in increasing your eCommerce revenues.
4. Apply live chat
Visitors may wish to buy something from you occasionally, but they might have an urgent question first. You may lose a potential customer if they find it difficult to reach you.
Intelligent systems like chatbots are a great tool for conversational marketing and customer service in eCommerce. They develop consumer relationships and carry out extensive two-way contact. In addition, AI chatbots have a remarkable capacity for personalization since they continuously learn from previous user encounters.
5. Showcase your top-selling goods
Making a best-sell product list is an excellent method to excite customers about hot trends. Everyone wants a piece of the action-packed items that everyone else is seeking.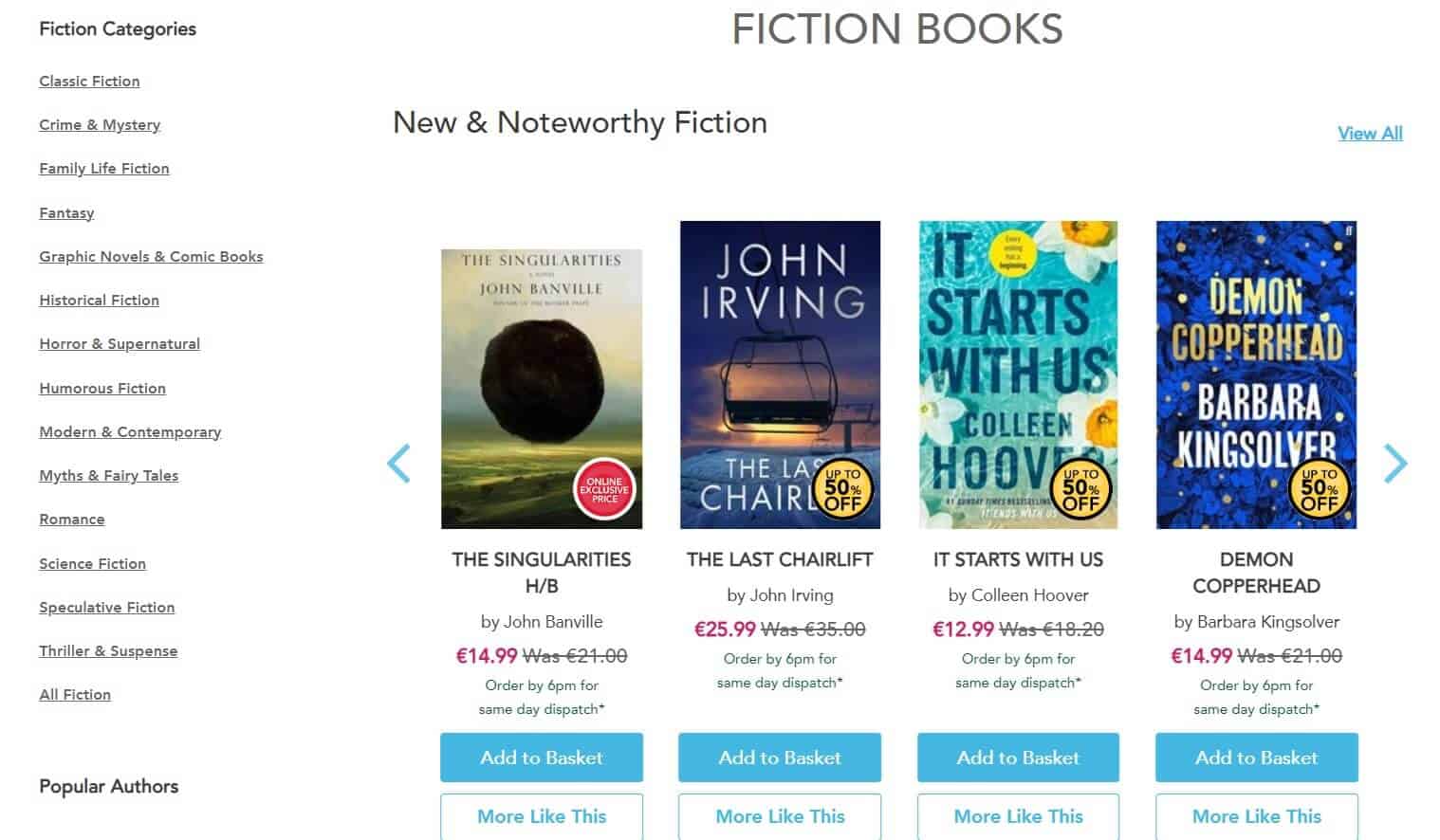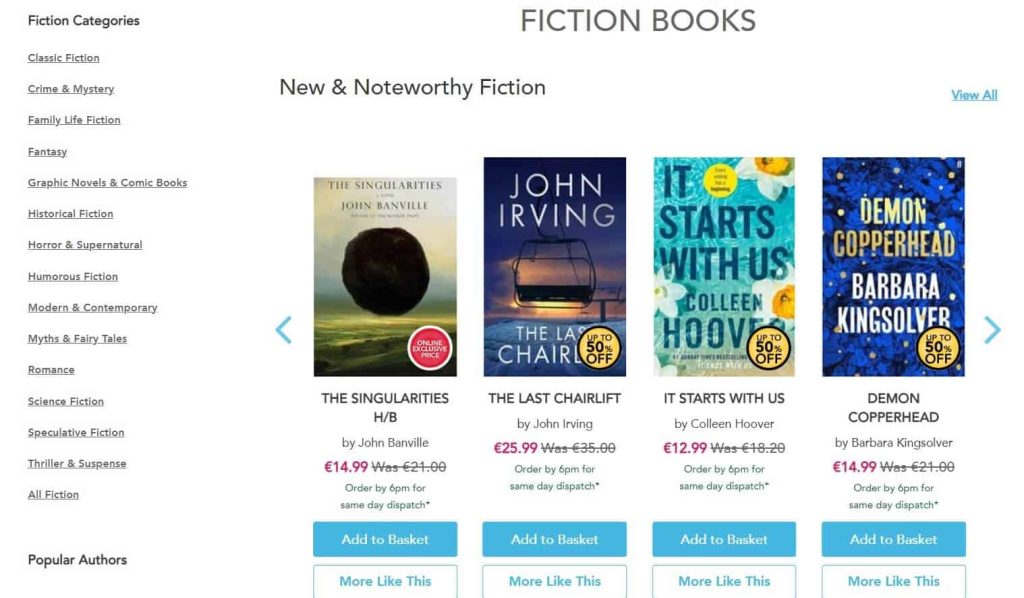 eCommerce platforms normally provide reports with bestselling statistics. The top sellers are broken down in these reports by vendor, stock-keeping unit (SKU), sales, and other important criteria. Using these reports, you can designate specific products as Best Sellers on their product pages or establish a Best Sellers category.
All-time bestsellers and top-selling items should be prominently displayed. You can filter reports to see products sold by day, year, and month.
6. Display your reviews
Do you know that 89% of consumers read online reviews before making a purchase? You're missing out on a significant portion of potential sales revenue if you don't use reviews.
You can influence customers' purchasing decisions to some extent by displaying reviews in visible locations like product pages, menus, and checkout sections.
Manage reviews with eCommerce review apps
Many review apps in the market are designed specifically for each eCommerce platform. If you are using Shopify eCommerce, you can try Ali Reviews, Stamped.io, etc. You can try review apps by Magnenest or Amasty if you are working on the Magento platform. All these apps will help you display customers' reviews on your products and facilitate sales.
Get reviews via emails
Another way to get reviews is by using your email list which includes all of your devoted customers. They will easily give you good feedback when you ask.
Once you have these endorsements, put them front and center on your landing page to instantly project credibility to potential customers. Since your visitors may recognize the client as a genuine person, testimonials perform much better when you utilize a real name and photo.
7. Use SEO plugins
With higher organic traffic, you have more chances to generate sales. That's why you need to optimize your eCommerce site for search engines. Ideally, you need to aim for Google's first page of results for a particular keyword.
To improve search engine ranking for your eCommerce site, you can try the following options:
Apply an SEO-friendly eCommerce platform
Some eCommerce platforms perform better than others when it comes to search engine optimization (SEO). Since SEO takes into account a variety of elements, including user experience, speed, meta tags, and more, you'll need to pick a platform that performs well across the board. Some of the good eCommerce platforms for SEO are Magento, Shopify, and WooCommerce.
Use SEO plugins
There are several great SEO apps in the market which is suitable for each eCommerce platform. Most of these plugins are reasonably priced and will deliver a fantastic return on investment (ROI) when utilized to their fullest extent.
8. Upselling
Upselling is also an effective way to increase eCommerce sales. For example, when a consumer is about to complete their purchase of a product at the checkout stage, they receive a personalized recommendation for a bigger, better product of the same type with a little bit higher cost but doubled value. They might be persuaded to buy a better product.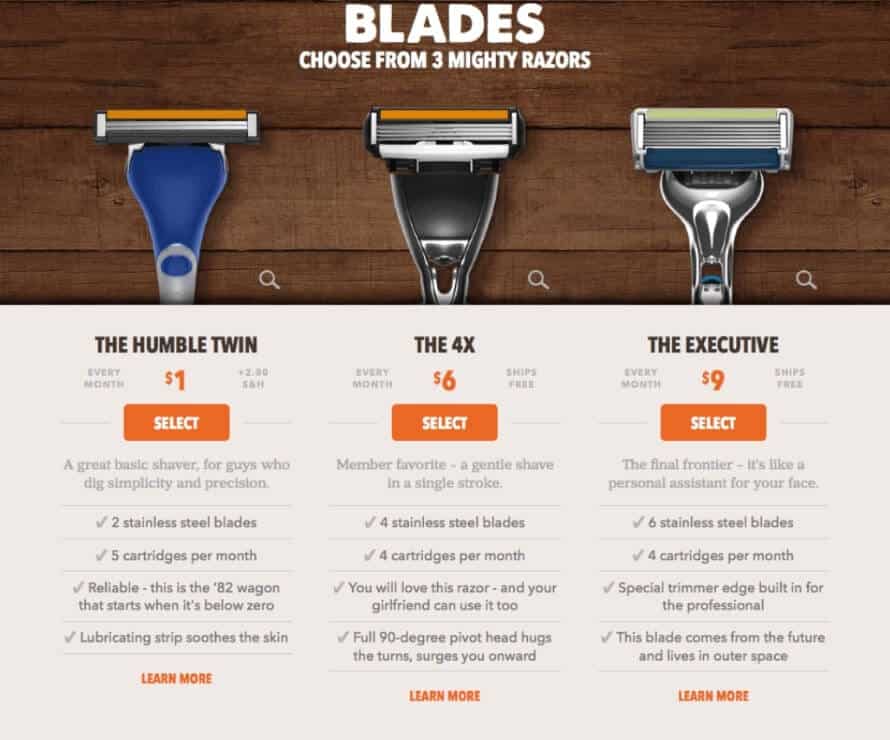 Upselling is a fantastic strategy to boost revenue and create enduring relationships with your clients. It works well because you mostly sell to clients who are familiar with you and your business.
You can also integrate your eCommerce platform with different upsell apps. There are numerous upsell applications that can be seamlessly integrated with Shopify, WooCommerce, and other well-known e-commerce platforms.
9. Minimize cart abandonment
For e-commerce businesses, abandoned carts are a major problem. Only three out of ten customers will buy your product, as the typical abandonment rate is just around 70%.
Here's what you can do to minimize the cart abandonment rate.
Apply exit-intent popups
Exit-intent popups can sway a visitor's decision to click the "x" on the tab for your store.
These popups automatically detect when a customer is dragging their mouse away from your eCommerce store and offer them one final chance to take advantage of an alluring promotion if they complete their purchase.
Improve transparency: price, shipping, added cost, product pictures
One of the main causes for clients to reject a sale is a lack of transparency. Customers may reconsider their entire purchase if shipping prices, taxes, and other hidden expenditures are not mentioned.
To guarantee complete transparency, make sure all fees are listed on the order preview page. Transparency is further strengthened by visual components like progress indicators. They simultaneously show clients their progress and estimated completion time, increasing their sense of involvement and investment in the checkout process.
10. Try digital ads
There are different ways where you can display your digital ads. Some of the most popular ones are search engines and social media.
Google ads
Google is the most used search engine in the world. If your eCommerce website is not targeting consumers in a specific country, you might want to consider running ads on Google as the easiest solution. Otherwise, make sure to check out what search engines are popular in the country that you have in mind.
Advertising on Google is a skill, so you'll need to master it. It is a good idea to start using sponsored ads with relevant keywords once your site is converting effectively and you're ready to try out different strategies for increasing e-commerce sales revenue. Paid advertising can be one of the most profitable strategies when done well.
Social media ads
There are millions of users on social media platforms including Facebook, Instagram, Twitter, and Linkedin. Therefore, social media ads are considered a popular type of paid ads to increase eCommerce sales. The choice of a social media platform will depend on the audience that you are targeting and the product you are promoting. If you run an eCommerce store that sells products for teenagers and young adults, then TikTok or Instagram can be your go-to platforms. Facebook or LinkedIn are also good platforms for promoting your eCommerce store. For example, you can add your products directly to Facebook or Instagram Shops and promote them via paid ads.
Paid social media ads can help you reach potential customers who are interested in your product types.
11. Optimize eCommerce website for mobile device
People prefer shopping on their phones, and the majority of Internet traffic comes from smartphones. That's why having a well-designed website with a mobile-friendly feature is quite important to improve eCommerce sales.
To make your website attractive to mobile device users, you can do the following:
Focus on visual content rather than text
Use bullet points for user-friendliness
Add videos where possible
Growing eCommerce sales requires a multilateral approach
There are numerous strategies to boost eCommerce sales, from enhancing your product or service to using sponsored advertisements or apps. No matter which ones you choose, you need to make sure that they are a good fit for your company and your budget.
We hope that the above list of 11 methods will make it simpler for you to decide on some solutions for your business and achieve success with your eCommerce sales.
---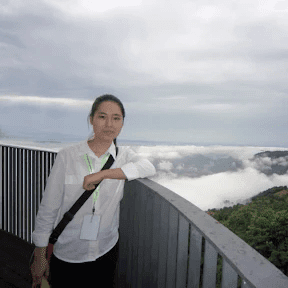 Blog post author
Irene Luong is a content writer at Magestore—the point of sale solution provider. She often writes about eCommerce and technology trends to help merchants stay up to date with the industry moves.