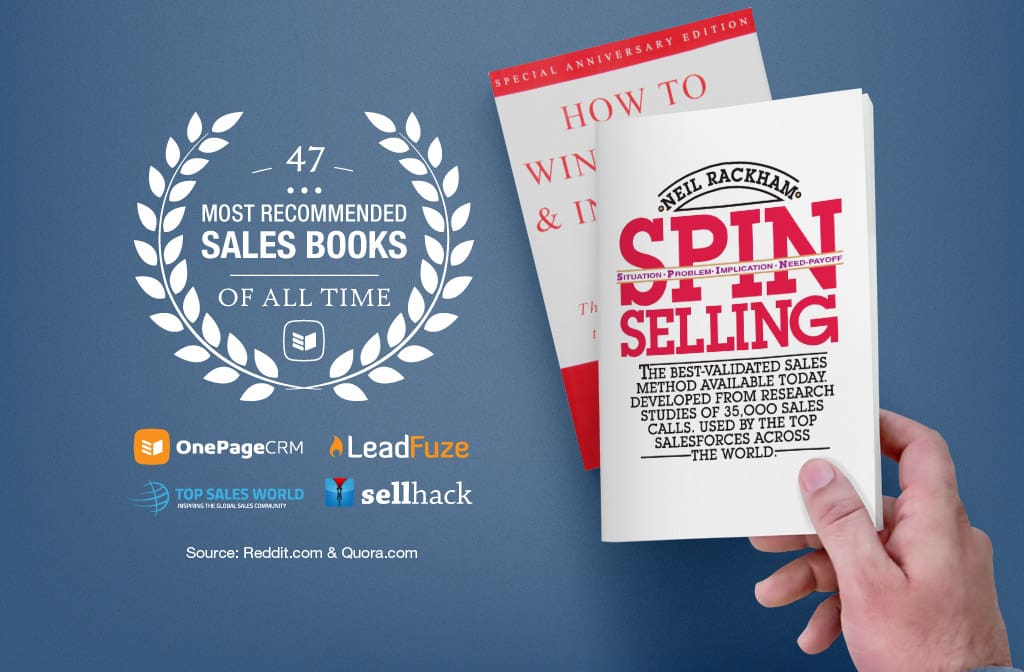 The 47 best sales books of all time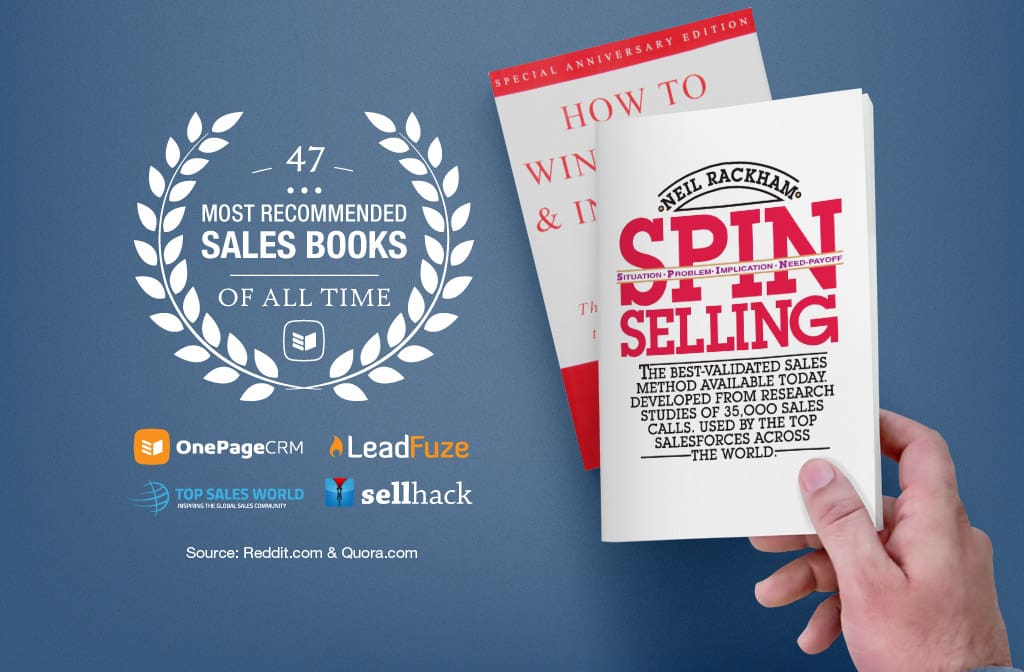 Looking for expert advice across the areas of sales strategy, personal development, and motivation?
Whether you're a relative rookie when it comes to the sales game or a seasoned professional, there's a book, we compiled a list of 47 highly-rated sales books here for you.
We set a data analyst loose on the big sales communities of Reddit and Quora. After a huge data trawl of every post on those sites (the guy hasn't slept in days!) he has pulled together the definitive list of the most recommended sales books of all time.
We've ranked our findings according to the number of recommendations, sentiment, and votes, with the numero 1 being awarded the accolade of (drum roll), 'The Greatest Sales Book of All Time'.
Best Sales Books
Infographic: Top 20 Sales Books of All Time
Out of 47 sales books listed above, we've compiled the top 20 books into a handy, sharing infographic, which you can embed on your website. Check it out below.