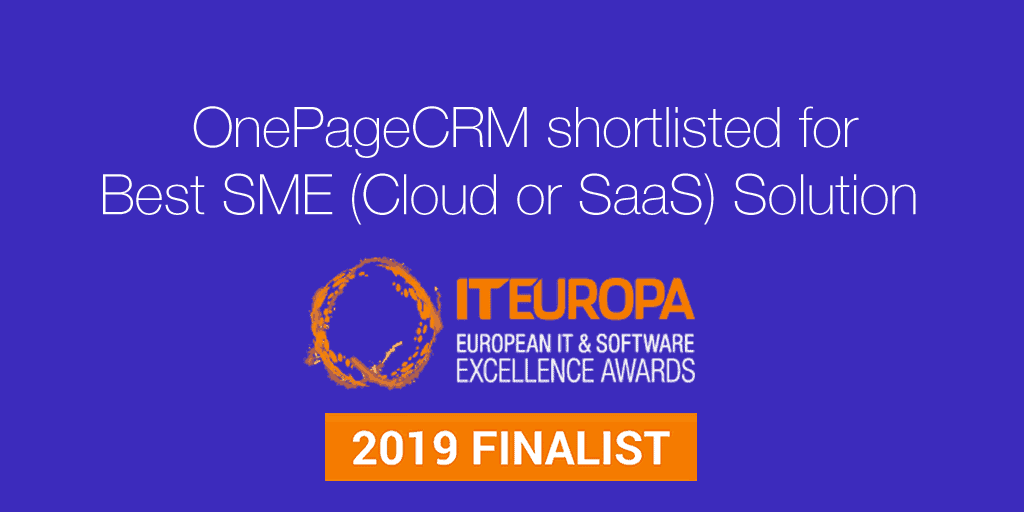 OnePageCRM shortlisted for Best SME (Cloud or SaaS) Solution 2019 at IT Europa Awards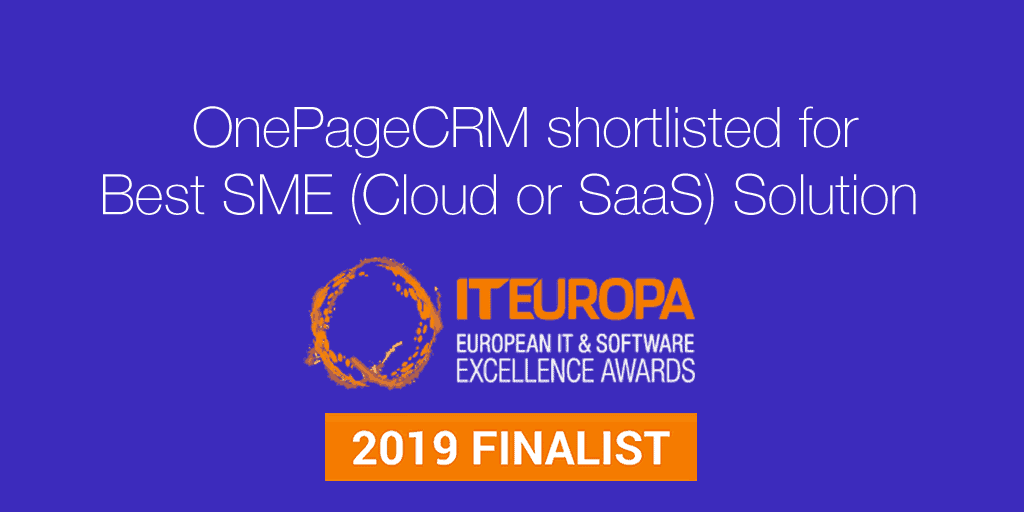 OnePageCRM is delighted to announce we're finalists in the European IT & Software Excellence Awards 2019 for the second year running. We've been nominated in the SME (Cloud or SaaS) solution category.
Established as Europe's most prestigious IT Channel award, and now in its 11th year, these awards are designed to recognize and reward excellence. There are seven contenders including ourselves shortlisted for the best SME (Cloud or SaaS) Solution of the Year. The Judges will choose a company with the best solution that has offered a transforming use of technology and real value to the customer.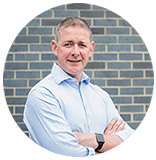 "We're delighted to be nominated in "The Best SME Solution" category. SME's are the lifeblood of a country and we'll continue to work hard to build or software for them, so they can continue to grow their businesses."

Michael FitzGerald, Founder, and CEO of OnePageCRM.
OnePageCRM launched in 2010 as a minimal viable product and has grown from strength to strength with over 10,000 paying customers. In 2018, we launched lots of new features that help SMEs in their daily sales activities such as email bulk send (users can send emails individually and in bulk from OnePageCRM), Focus Mode (users can control & customize their Action Stream to stay focused on the most important contacts), Quick Quotes (create & send sales quotes from within OnePageCRM) plus much more. Also in 2018, Michael, our CEO hit the road across the UK in a campervan to meet owners and sales managers of SMEs to get an insight into how they operate on a daily basis. The knowledge gained paves the way for the 2019 roadmap.
It has been a record year for entries, with over 450 projects submitted from across Europe in a wide range of categories! The lucky winners will be announced during an awards dinner hosted at the Royal Garden Hotel, London on 14 March 2019.
Keep in touch with us by tweeting us @OnePageCRM, comment below or contact me at evelynod@onepagecrm.com.