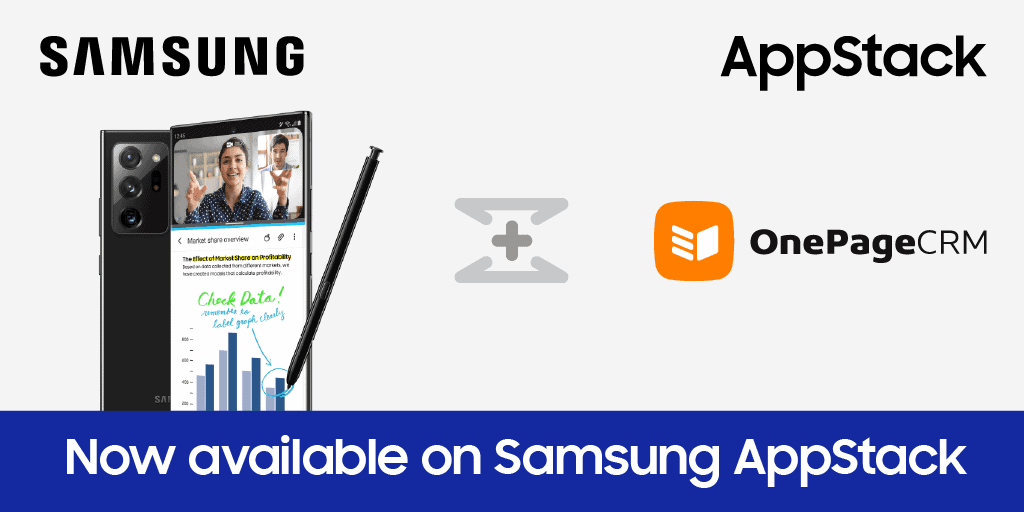 OnePageCRM Joins Samsung AppStack, a Cloud App Marketplace Designed to Help Businesses Modernize and Thrive in Today's Economy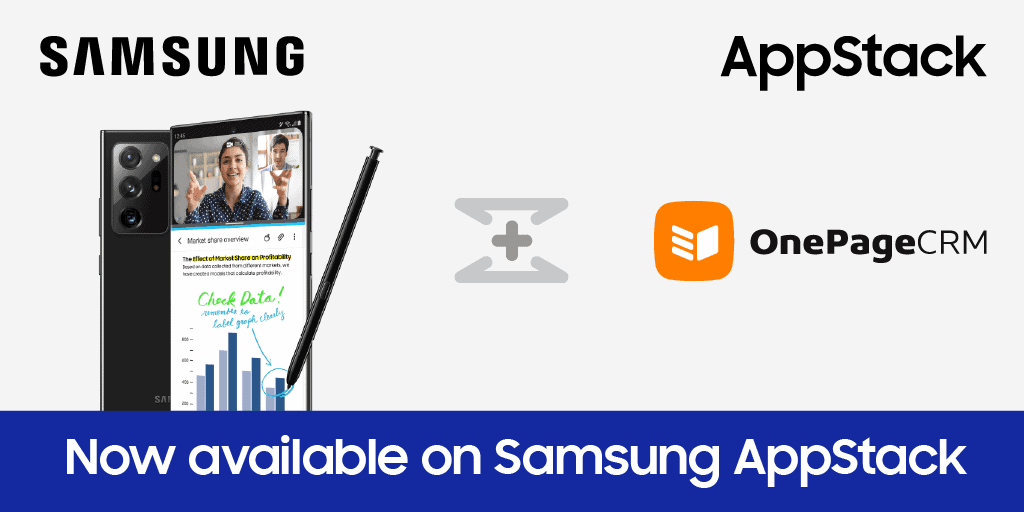 Here at OnePageCRM, we've always found new ways to support SMBs, help them take control of their sales, and, ultimately, grow.
We know that keeping sales in check can be a challenge. And while getting a CRM to help out is a logical solution, a high number of CRM implementations in SMBs fail every year. One of the main reasons for that is the fact that most CRMs remain cumbersome systems of record, created for executives rather than sales reps. OnePageCRM is built on the Getting Things Done principle and is focused on pushing salespeople to make sales actions rather than maintain yet another "dead" database. And that is what makes it so effective for SMBs.
Today, we're excited to announce that OnePageCRM has been chosen by Samsung's newly launched cloud software marketplace AppStack to be part of its collection of highly rated apps for SMBs. One of only 14 apps selected so far, we're proud to be able to bring our solution to this platform and help more SMBs get focused and take control of their sales.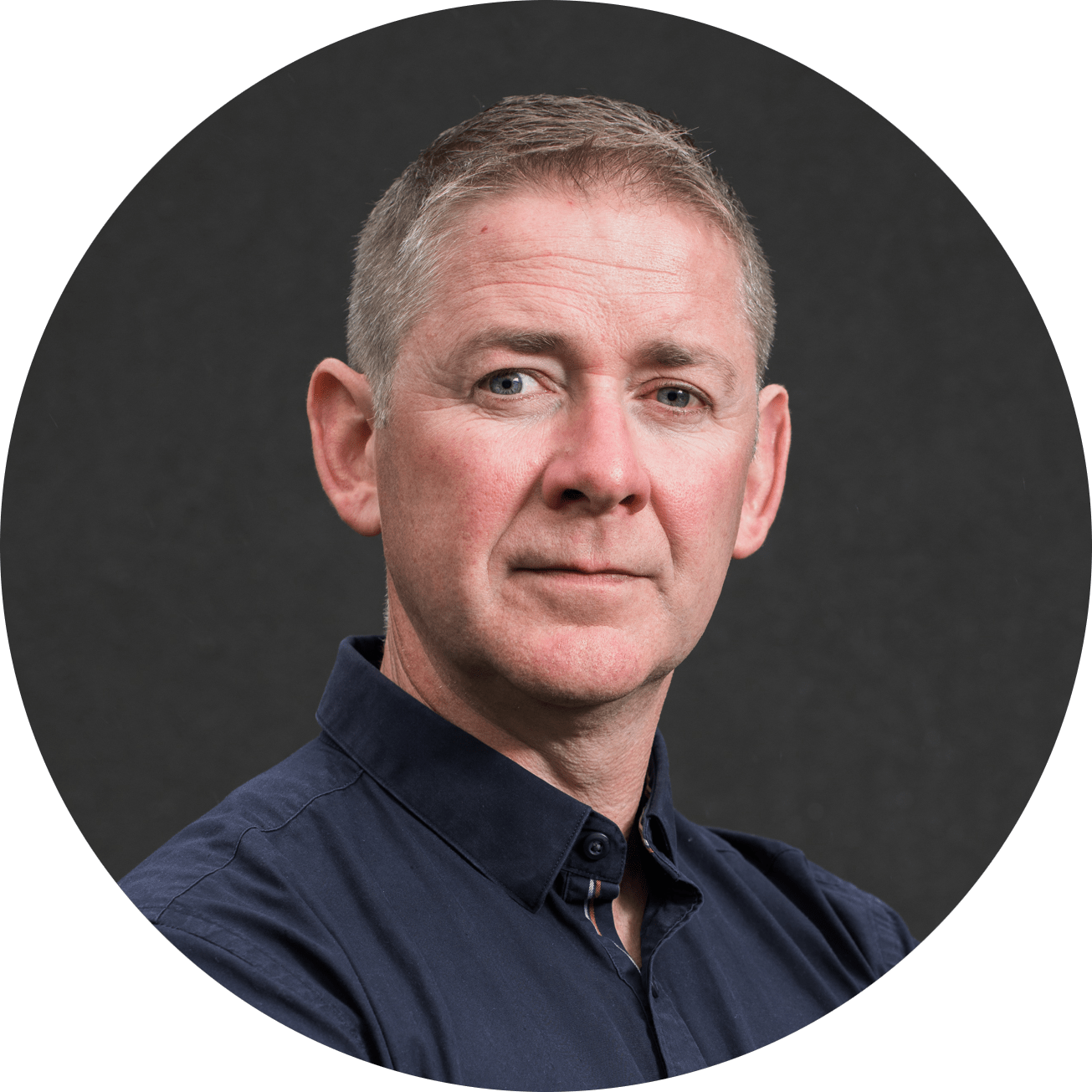 "OnePageCRM was built with SMBs in mind. It's agile, efficient, and has zero tolerance for clutter," said Michael FitzGerald, CEO and founder at OnePageCRM.
"SMBs can't afford to stay still or waste time on pretty charts, they need a tool that helps them get out there and sell. Through our collaboration with Samsung, we aim to enable more SMBs to do just that."
Samsung AppStack offers a one-stop-shop for SMBs to discover, deploy, and centrally manage business apps. Leveraging the buying power of Samsung's enterprise network, AppStack provides free trials, competitive discounts, and increased savings based on the quantity of apps purchased.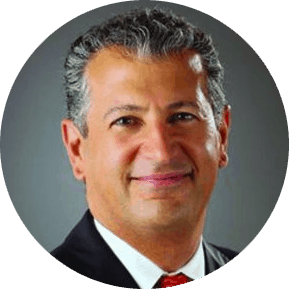 "For many small businesses, access to technological knowledge and resources has been a major obstacle to adapt to the digital-first economy," said Taher Behbehani, Head of the Mobile B2B Division, SVP and General Manager, Samsung Electronics America.
"AppStack is a platform where SMBs can go to get a collection of highly rated app recommendations, from a partner they can trust. We're thrilled OnePageCRM is joining AppStack to support SMBs through their digital transformation journey."
Other notable apps featured on AppStack include G Suite by Google Cloud, signNow, Paymo, Time Tracker by eBillity, and Canva.
You can see more details on Samsung AppStack here and read the full press release here.
We want to thank all of our customers for the support and feedback, always pushing us forward, and helping us reach this achievement. We could have never done this without you.
Here's to more efficient sales, conquered admin, and SMBs empowered to take over the world, one sales action at a time!