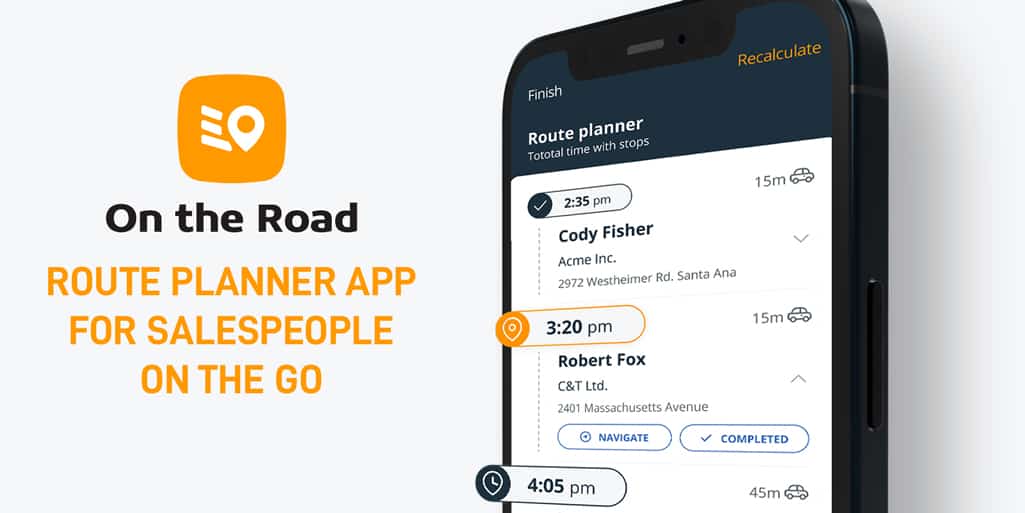 Free Sales Route Planner: The best app for calculating optimal sales routes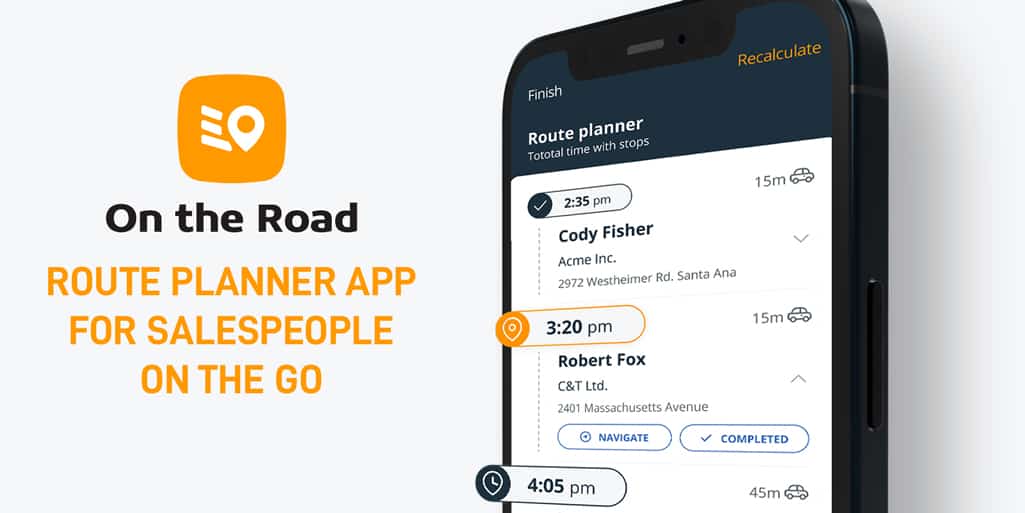 Planning sales routes should be simple.
With our free sales route planner, you can quickly select the contacts you want to visit and we'll calculate the optimal route.
This sales route planner uses the most up-to-date traffic data and gives the time estimate for your field sales trip to get you there in the most efficient way possible.
Free Sales Route Planner for OnePageCRM users
In this short post, you'll learn about the brand new AI-powered route planning app: On the Road!
Do more in less time.
Reduce unnecessary stress.
Concentrate on the sale, while we take care of the logistics.
Check out the video below to get a sneak peek of this sales route planner in action and hear directly from the product team about why we created it.
Download the On the Road route planning app from Google Play Store (Android) or Apple App Store (iOS).
Usings the Sales Route Planner
Here's a quick overview of what you can do with this AI-powered route planner:
1. Build field sales routes in a couple of taps
On the Road is free for OnePageCRM users and works in perfect sync with your OnePageCRM account.
To plan a sales route, all you need to do is:
Open OnePageCRM.
Star the contacts you want to visit or set their Next Actions for the day of your sales trip.
Open the Route Planner in the On the Road app.
Select the contacts you want to meet.
And that's it.
We'll then automatically calculate the optimal route for your field sales visits.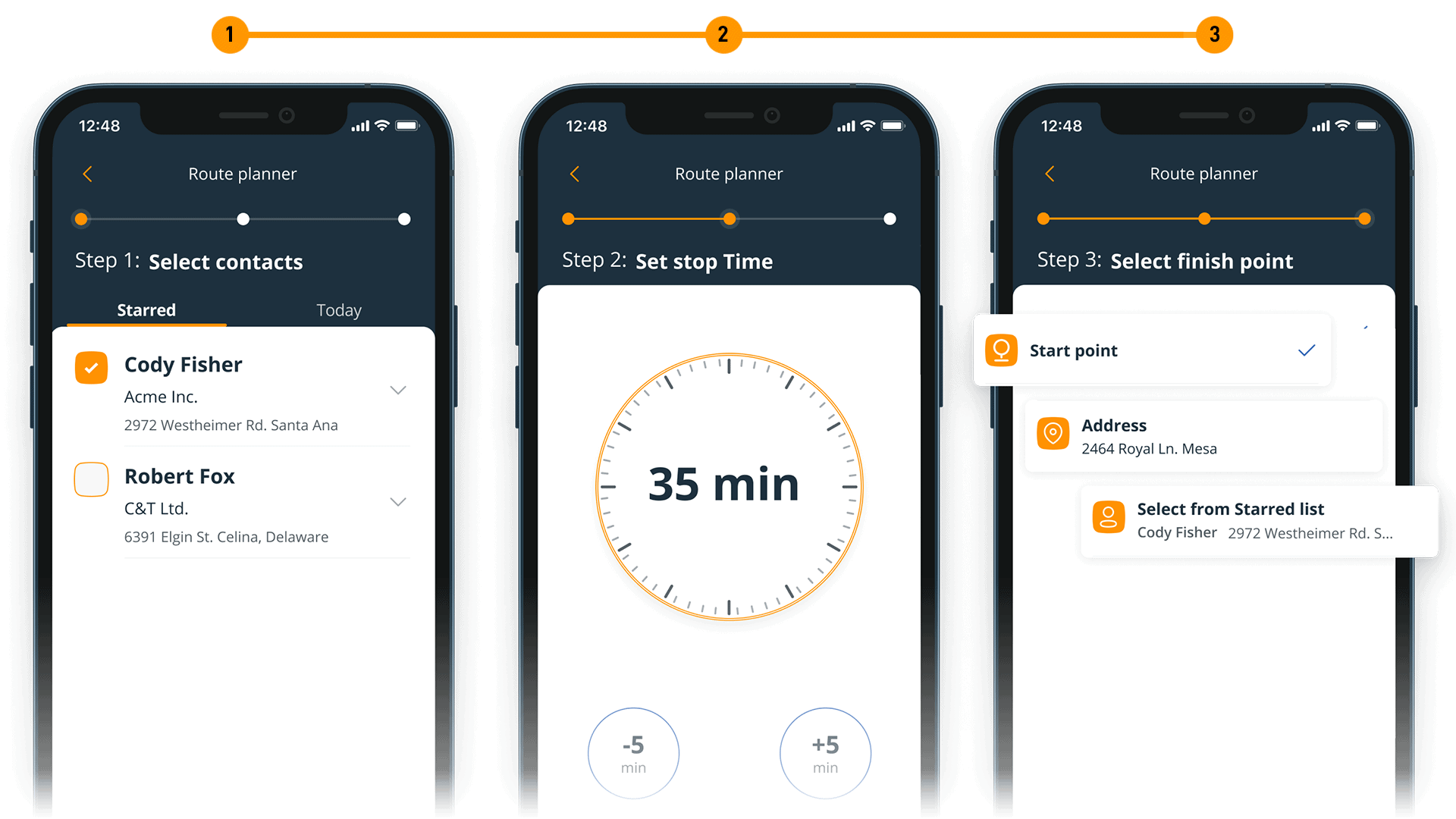 You can then set an average time you want to spend in a meeting, so that we factor it into your overall travel time.
Then simply set the finish point for your trip. You can either select a contact you want to visit last or enter a custom address. For example, if you want to get back to your office at the end of your trip or wrap it up and go home.
2. Get the optimal sales route for every trip
You don't need to try and figure out which contacts it makes sense to visit first. On the Road will build the optimal route and navigate you to each stop. This sales route planner takes into consideration the most up-to-date traffic data and ensures you get to your destination as quickly as possible.

Save time and fuel, build trust with your leads by providing an accurate arrival time, reduce emissions, avoid unnecessary traffic, and leave the logistics to the smart, AI-powered route planner.
All you need to do is hit the road and focus on your winning pitch.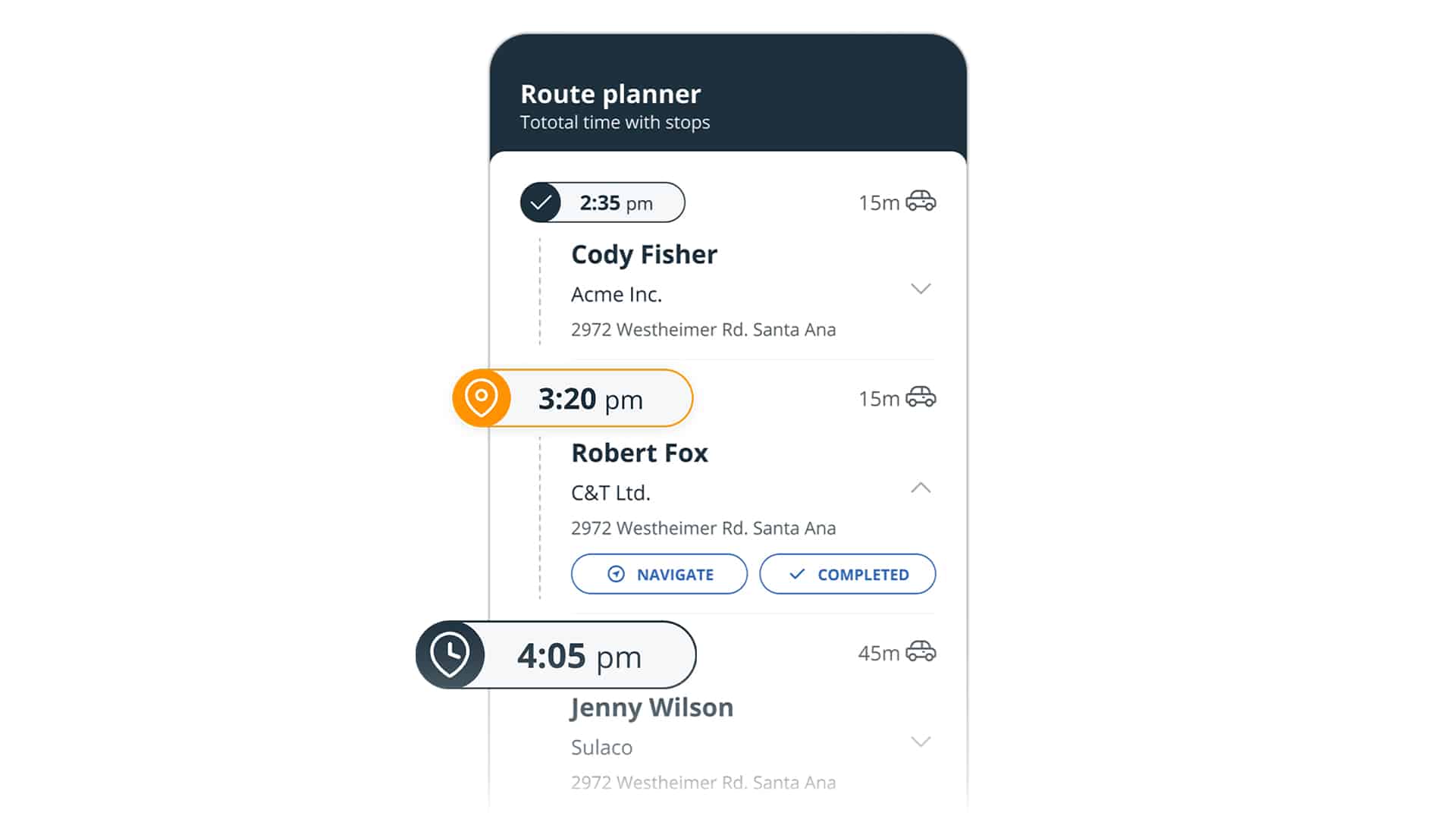 3. Instantly access and dial your top contacts
Aside from offering a powerful Route Planner, the On the Road app also allows you to Speed Dial your Starred contacts or the ones with the Next Action set for Today.
This way, you can, say, quickly call the leads you plan to visit and give them a heads-up of your arrival time or let them know you're just outside. If needed, you can log the call result, leave a note, and @ mention your team members for an FYI.
To ensure that nothing slips through the cracks, we'll also remind you to save the call result with a quick notification.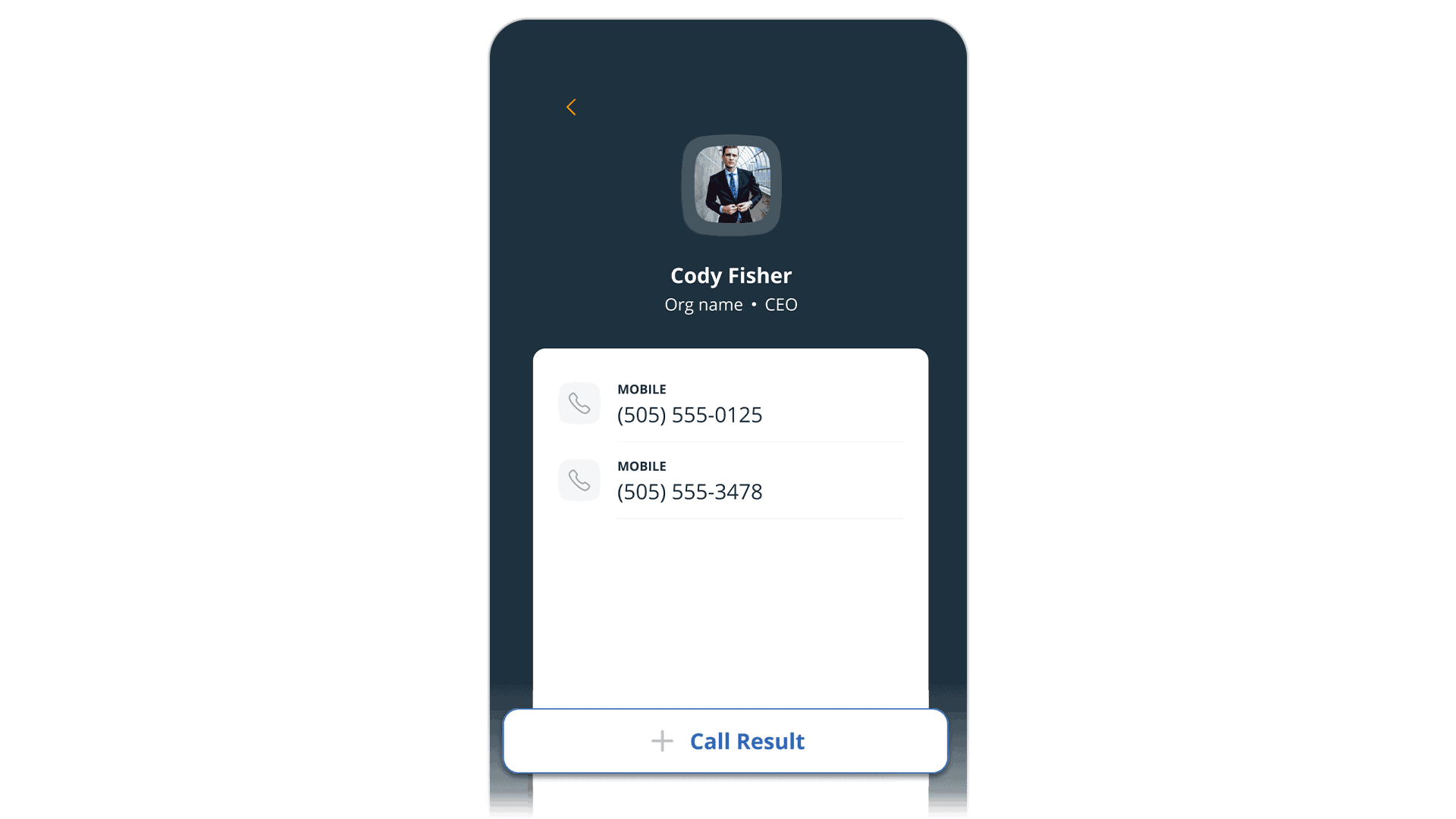 Ready to learn more about the Sales Route Planner? Check out our demo.
About OnePageCRM mobile apps
Empowering salespeople has always been at the heart of everything we do at OnePageCRM. All our features help you stay focused on closing sales rather than managing admin. With every new release, we want to ensure you have everything you need to make that sale right there in front of you.
Our mobile apps enable you to take the power of CRM wherever you go.
With On the Road, we wanted to help you become even more efficient when you hit the road and close deals the old-fashioned way—by meeting your leads face-to-face during field sales visits.