Check out the latest updates on GDPR here.
The General Data Protection Regulation (GDPR) comes into effect on 25 May 2018. As OnePageCRM is headquartered in Ireland, we understand the implications that Regulation has for businesses and our users. Privacy and Security have been at the top of our lists and as such, we have implemented and will continue to improve technical and organizational measures in line with the GDPR to safeguard the personal data processed by OnePageCRM. Much of the work on our internal processes and security has taken place behind the scenes, and all to often work like this isn't immediately visible, however, the benefits to our users will have a long-lasting impact.
Our commitment to data privacy and the GDPR means that all the associated benefits and enhanced security enhancements achieved as a result of our efforts will be rolled out across the board to all our users, not only our EU-based customers.
We are working on adding new servers in various geographical locations including EU. Keeping your data closer to your physical location will improve your connectivity and access speed, as well as providing a more reliable service. This will be done in two phases; the first phase will be for new accounts and the second will be for existing customers.
Training efforts have been extensive internally, and our team will be there to support you through the GDPR transition.
There are 99 articles in the whole regulation but we'd like to cover some of the most relevant that apply to both you and us as we see May 25th in the short distance.
Terms of Service and Data Processing Agreements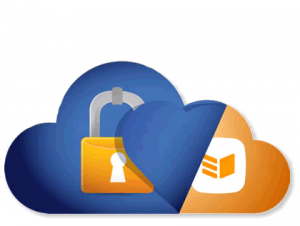 We will be publishing an updated Terms of Service and Privacy Policy in advance of the 25th of May deadline, covering all the GDPR requirements. Our Terms of Service will include everything GDPR stipulates for data processing agreements. Article 28 (3) does not require the contract to be specifically signed but rather stipulates that the contract must be binding. Our Terms of Service are binding upon OnePageCRM and its users as stipulated in the first paragraphs of the document. As such, the Terms of Service (incorporating the Privacy Policy by reference) constitute the data processing agreement for the purposes of the GDPR and there should be no need to sign an additional data processing agreement.
OnePageCRM as your Data Processor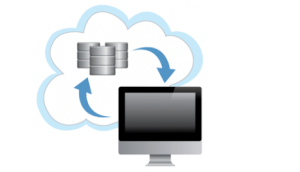 The customer data you store in OnePageCRM are your data subjects, and as you control this data, you are considered the Data Controller.
By using OnePageCRM to manage your customer database, you are engaging us as your Data Processor to carry out data processing activities on your behalf. We will only process your client data based on your instructions as the Data Controller.
OnePageCRM as your Data Controller
Additionally, we have a dual role and act as the data controller for the personal data we collect about you as a user of our web app, mobile apps, and website. We will only store and process the data that is necessary to manage your account and will respect all your rights under GDPR. We will never sell your data and will only share your data with third parties, as set out in our Terms of Service and Privacy Policy.
Dedicated Webinar & extra help resources coming soon…
We understand how important the implications of GDPR are to our users, especially when your first priority is sales.

We'll be hosting a dedicated webinar on May 10th "How to tackle GDPR – one bite at a time". Our speakers will be giving an overview of the core features of GDPR, the difference between consent versus legitimate interest, using your CRM to get GDPR compliant plus much more.
We'd also invite you to help shape the FAQ's by emailing us your GDPR related questions to support@onepagecrm.com.
In addition, we're in the process of preparing a series of dedicated help resources to help you better manage your data in a GDPR compliant way. These will all be available on our help site very soon.
More information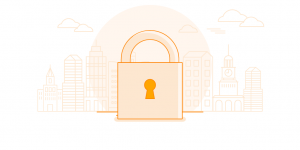 With regards to the regulation and understanding of the legal aspects and privacy rights described in the law, we recommend that you seek legal advice and consult other GDPR resources to ensure your business is compliant.
Your national data protection authority has useful descriptions and explanations on privacy. For more resources on GDPR, you can read the complete legislative text of GDPR here, and the EU has an official GDPR web portal, where you will find relevant explanations of what your business needs to do.
GDPR has become a way of life at OnePageCRM and we are committed to meeting our GDPR obligations and helping you meet yours, in the simplest way possible.