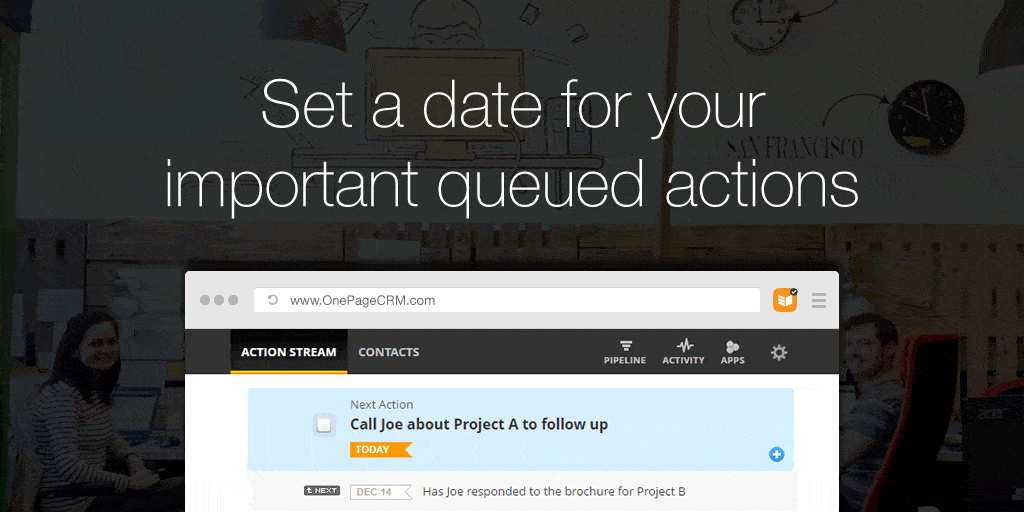 Set a date for your important queued actions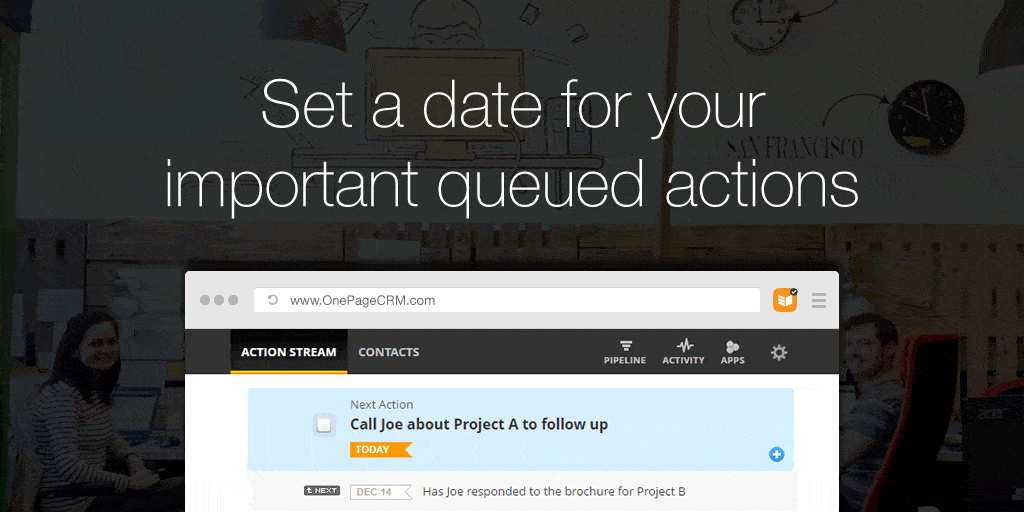 If you're managing more than one project for a single contact, use OnePageCRM's queued actions with dates to stay on top of each one. Keep your most urgent project (Project A) as your Next Action and once it is complete, you can promote the next most urgent one (Project B) in just one click.
Afterward, set the next queued action and its date for Project A before moving on to the next contact in your Action Stream.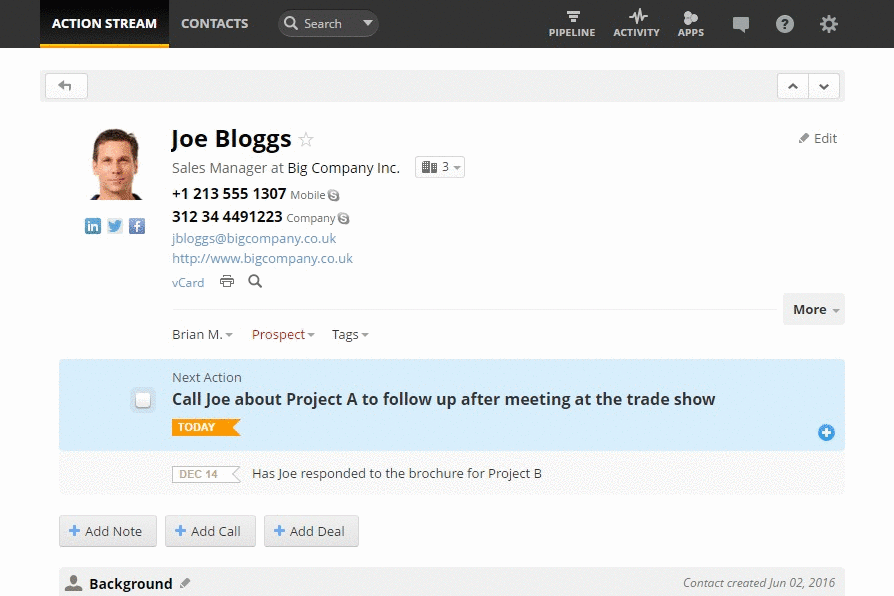 Benefits of queued actions with dates
Queued actions with dates help to give you control over your more complex sales, especially when you have multiple projects associated with a single contact:
Keep your most important Next Action at the top of your queue.
Use a due date for other queued actions to determine which comes next in the list.
Promote the next queued action to your Next Action with just one click.
Quickly assign another action for Project A and set a date before moving on.
If you need to quickly rearrange the order of contacts in your Action Stream to prioritize those with queued actions, simply use our drap & drop feature.