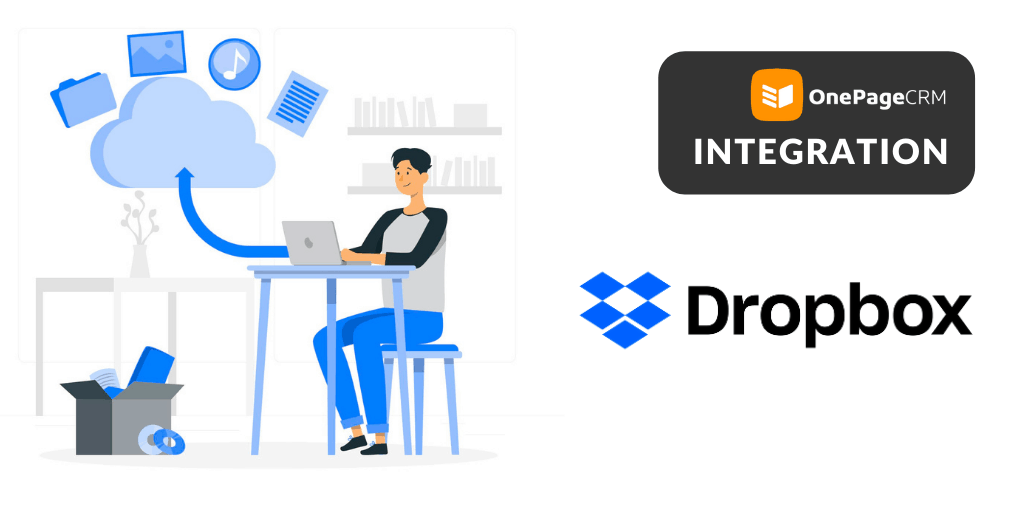 How it works
Dropbox is one of the most popular file storage and sharing apps that helps teams collaborate and work in sync.
It comes pre-installed in OnePageCRM.
Thanks to the Dropbox and OnePageCRM integration, you can easily access and add your files to notes, calls, and deals to ensure your whole team stays on the same page and has the full information to move the sale forward.
Key benefits
As the app comes pre-installed, you can get started in seconds by simply signing in to your Dropbox account!
Easily attach your Dropbox files to Notes, Calls, and Deals.
Add one or multiple files by selecting them from the list in Dropbox.
Do a quick search to pull up and attach the files you need.
Remove attached files in just a click.
Always keep your team on the same page!
Here's how you can integrate Dropbox and OnePageCRM.