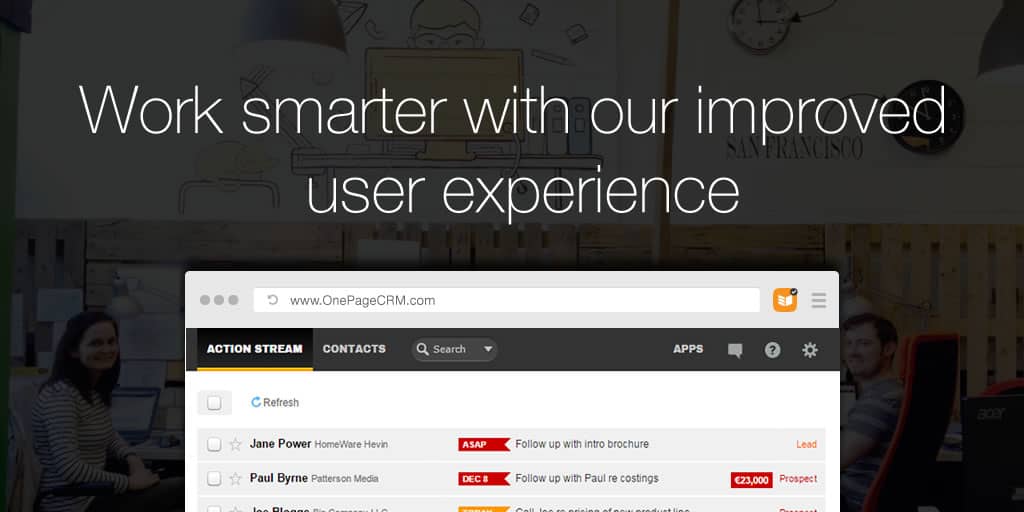 Work smarter with our improved user experience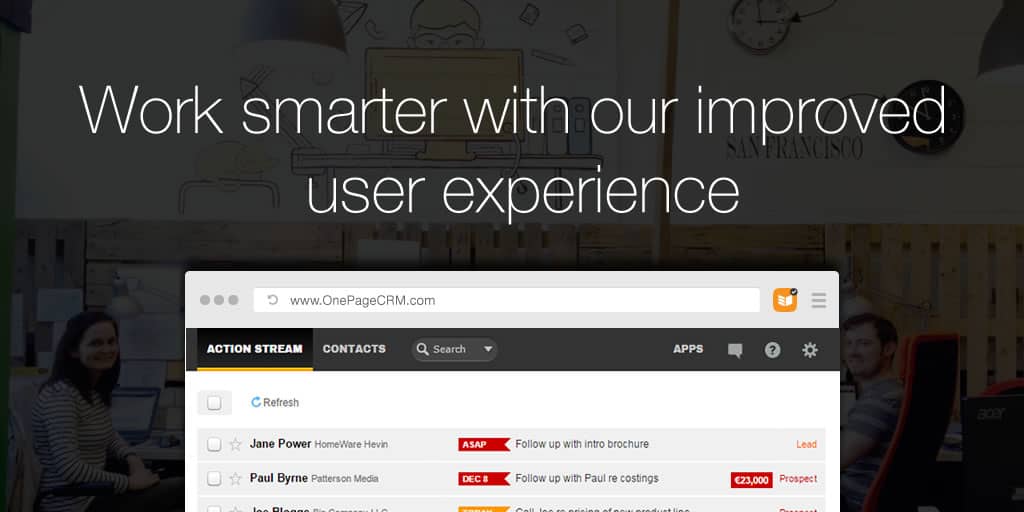 "I don't know what ye did but it just feels better…" This was the first reaction we received from a customer after a recent interface update. We've made a number of subtle but important changes to streamline the user experience while working with OnePageCRM.
Improved user experience
A major update here involved the use of a new, browser-optimized typeface which is a popular choice for working on touch screens due to its chunky and clear design. We've unified and optimized styles of the front end elements such as dropdowns, links, buttons etc so you're familiar with the app's behavior in every case and know what to expect when you working. This clean up also had a positive effect on the app's speed. Other important areas which have been updated include:
A new location for configuring your Action Stream
When speaking with our customers, we noticed that some people had difficulties finding the Action Stream configuration. In response to this, we redesigned and relocated these settings. We removed the 'Stream Options' link and introduced a more familiar gear icon placed just beside 'My Action Stream'. The gear icon displays when you mouse hover over 'My Action Stream' to enable you to update your setting very quickly when you need it.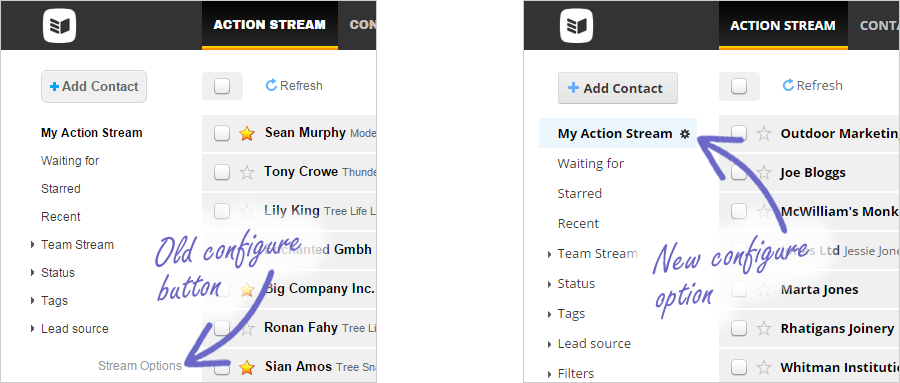 Refining the flow of Custom Fields
Custom fields was the next area that we looked at. In order to solve the clutter involved when a large number of fields with extra long labels were used, we took on a more top-down approach to maximize the available space. We've placed the field labels above their values to give a better flow when reading them and if you're using multiple custom fields per contact this should be easier to tell them apart at a glance.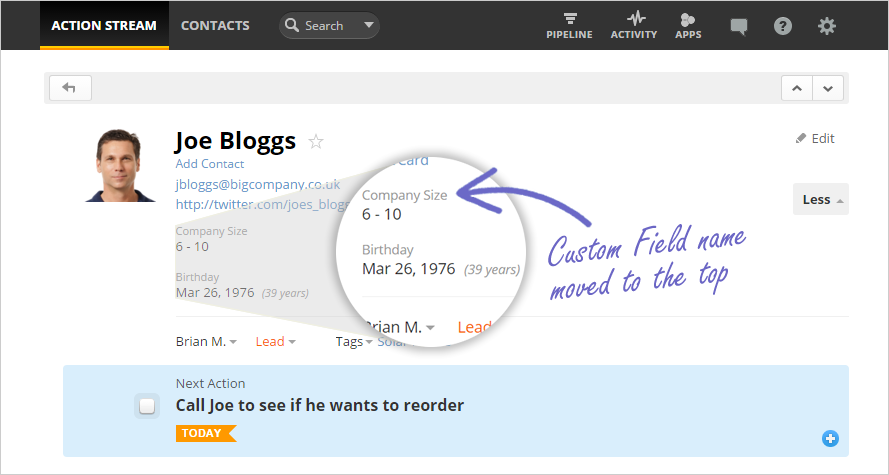 Relocated edit Deal stages option
To edit your deal stages funnel you must navigate to the Pipeline page. We've simplified the layout of this edit option and moved it closer to the onscreen funnel itself so that it's more intuitive to manage the changes you're making.

That's it for this update. Let us know what you think of these new changes and how they impact the way you work with OnePageCRM. Keep your feedback coming in by commenting, tweeting @OnePageCRM or emailing me at brianm@onepagecrm.com
[sc name="(Feature update) Sign up for a free trial banner"]