Updated notifications menu for managing your account
It's now easier to view and manage unread notifications and unassigned emails in OnePageCRM.
When you have a new notification, the red badge appears showing the number of unread notifications in your account.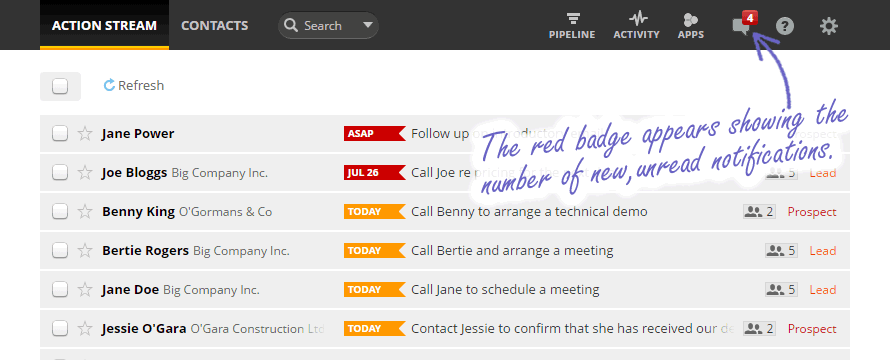 What causes notifications to appear here
Next Actions: When a Next Action has been assigned to you by another team member for one or more contacts.
Contacts: When contacts have been assigned to you by a team member, bulk update, import or lead generating form for example, Wufoo, Unbounce, Mailchimp forms, etc.
Unassigned emails: When an email sent to your OnePageCRM email dropbox address needs to be assigned to a contact.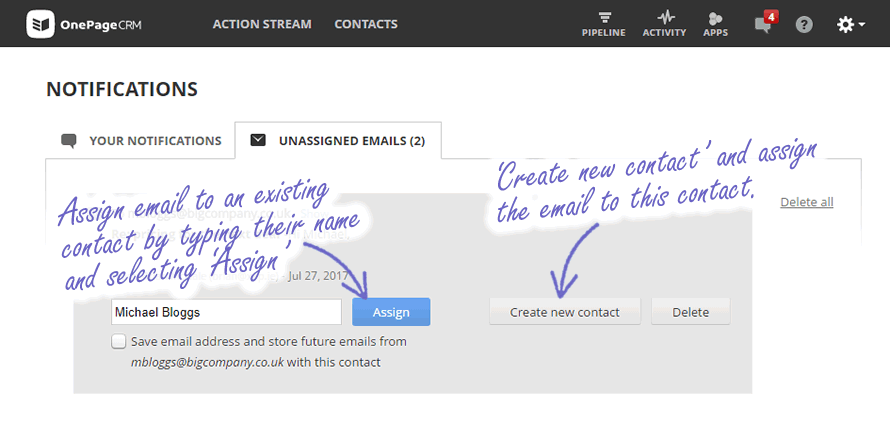 Benefits of updated notifications page
Clarity: You can clearly see all notifications from your account with a glance.
Bulk actions: Use the Mark all as read link to quickly clear notifications in one click.
Manage unassigned emails: Quickly assign any unassigned emails to relevant contacts or Create new contact for emails which do not match existing contacts.