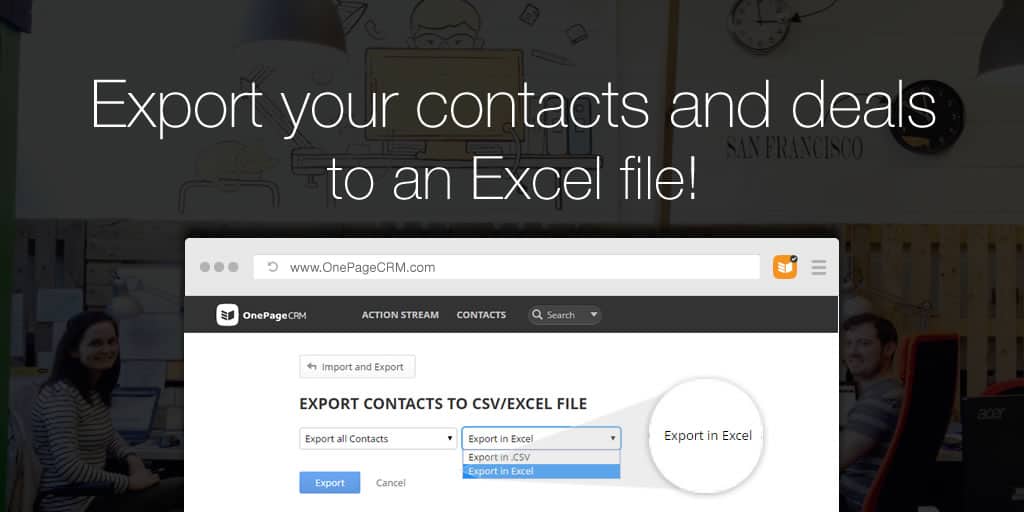 Export your contacts and deals to an Excel file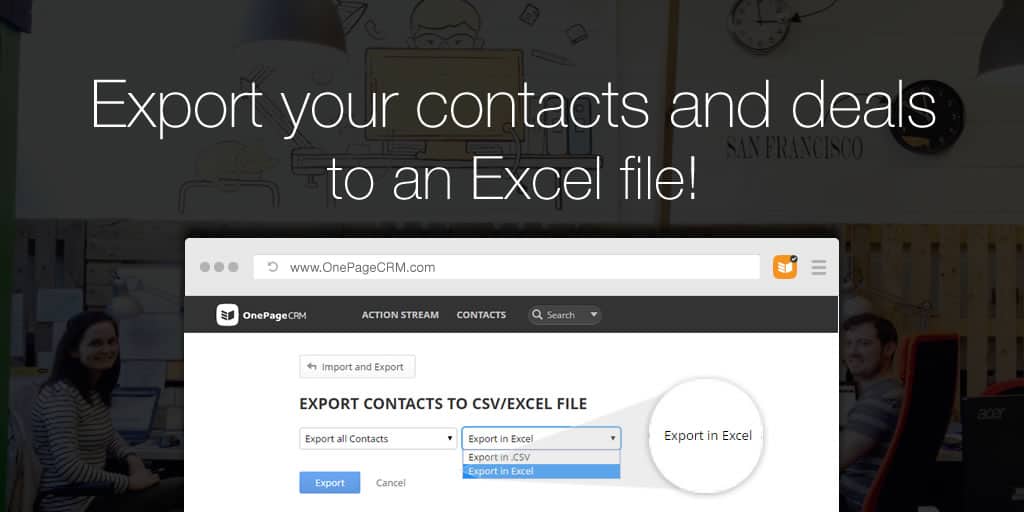 There is now an additional option to export your data in your preferred file format from OnePageCRM.
Along with the ability to download to a CSV file, users can now export all contacts and deals to an Excel file.

Benefits of exporting from OnePageCRM
To backup or share: You can export all your data from OnePageCRM, if you would like to have a backup or maybe you need to share with other team members.
Greater visibility for further analysis: You can export your contacts in order to get an overview and see the history of interactions made with your contacts.
Export to Excel: This ensures the file formatting is not lost irrespective of the language selected in your operating system.
Exporting deals: This gives you a full analysis of all of the potential deals in your account, ensuring you're better equipped at your sales meetings.
As with all our updates, we're excited to hear how they help your workflow. If you have any feedback, please tweet us @OnePageCRM, comment below or contact us at support@onepagecrm.com.